IT'S OFFICIALLY SPRING!
Oh, my favorite time of the year when the flowers begin to bloom, kids running through the streets again on their bikes, fire pits with the neighbors, LOVE IT!
So let's celebrate this season with new Spring Wreath!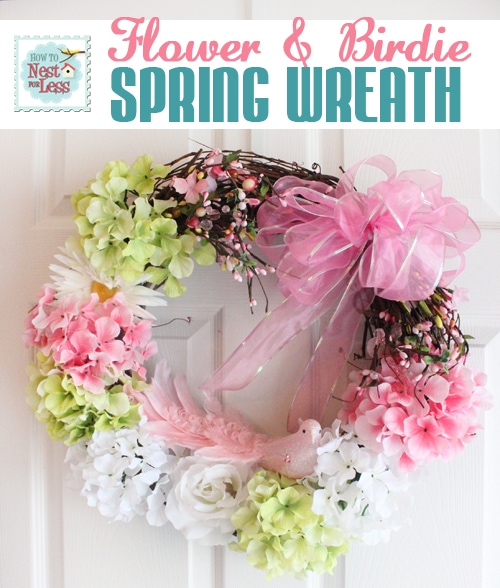 I gathered some supplies from Michaels:
grape vine wreath form
multi colored flowers
 jeweled spray
little clip-on birdie
big pink bow
hot glue gun
wire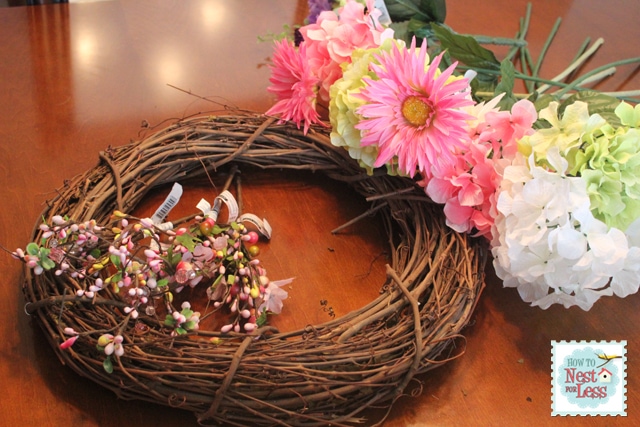 I cut off all the tips of the flowers using a wire cutter. I then used my handy dandy hot glue gun to adhere the flowers to the wreath form. Once I had all the flowers in place around 80% of the wreath, I secured all the flowers with a bit of wire (just to make sure the wind wouldn't kill this thing!).
For the remaining blank parts of the wreath, I filled in with the jeweled spray and a large pink bow.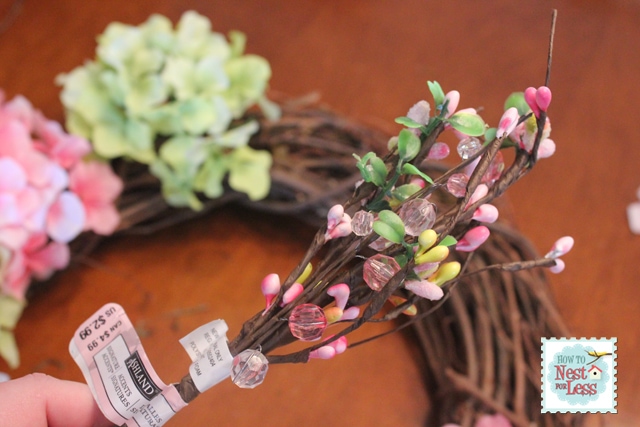 I also found a little pink birdie that was the perfect finishing touch for my Spring wreath.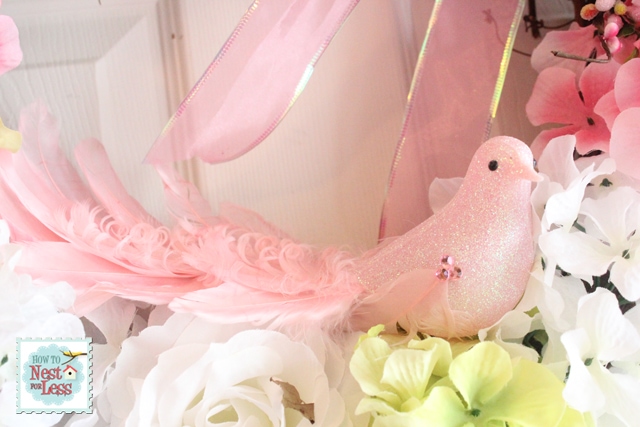 And that's it! It was only about a 20 minute project once I had all of my supplies in place. And I purchased everything from Michael's at 40-50% off! Gotta LOVE that!