A couple months ago we added a huge deck to the back of our house. Our first thought was actually to put a large stamped concrete patio like our last home, but with the slope of our yard and the number of steps we'd need to the patio, we just opted for a deck instead.
Ben and I chose a cedar deck with aluminum spindles. We toyed around with the idea of composite but the cost kind of ruled that option out. Also we heard composite can get extremely hot during the summer so that's also an excuse I'm using 🙂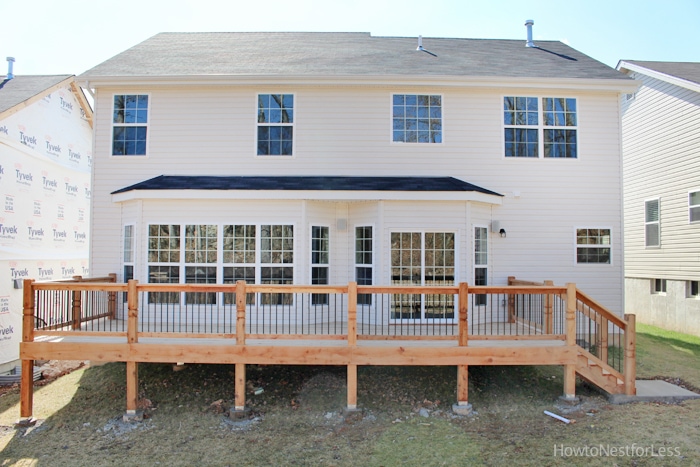 So we've been putting off staining the deck for a couple months but this past week it was finally time to seal the wood and give it some color.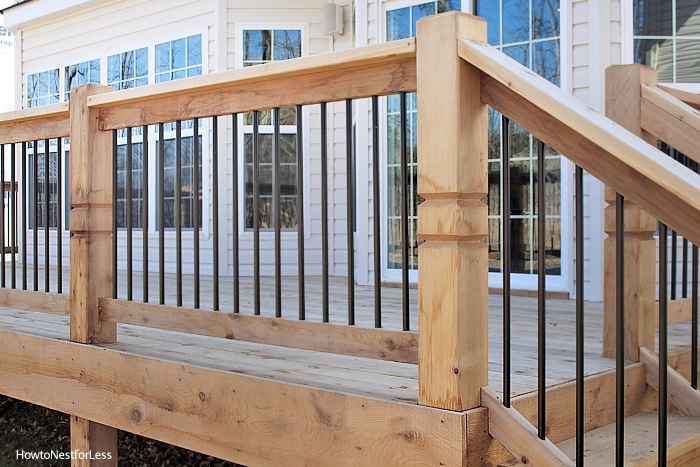 I wanted something in the brown family but not too opaque… I love seeing the wood grain. We finally landed on Chocolate in Semi-Transparent stain from Behr.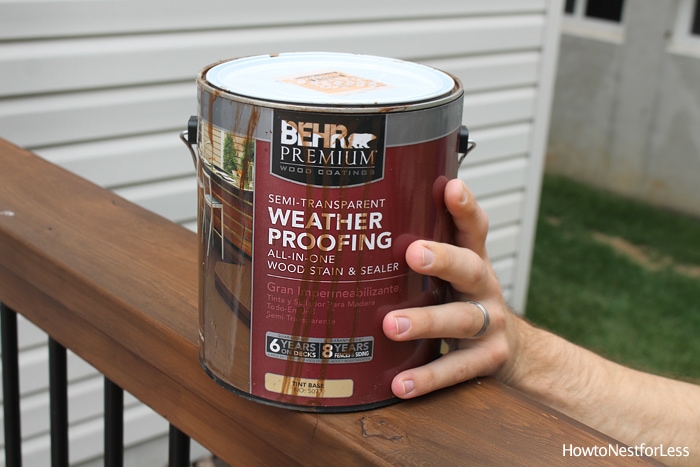 And here's the chocolately goodness in action…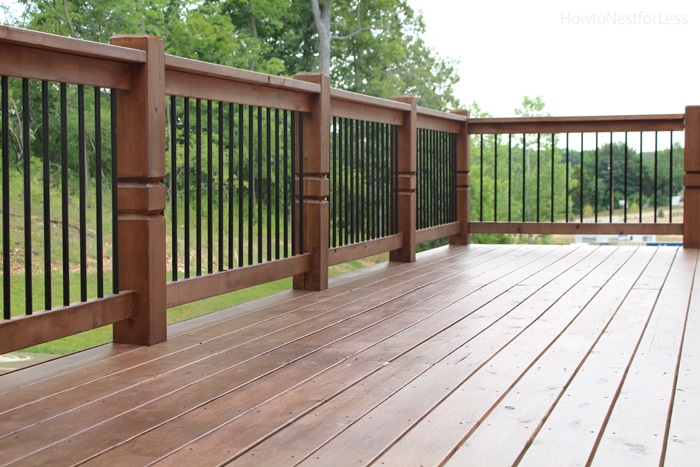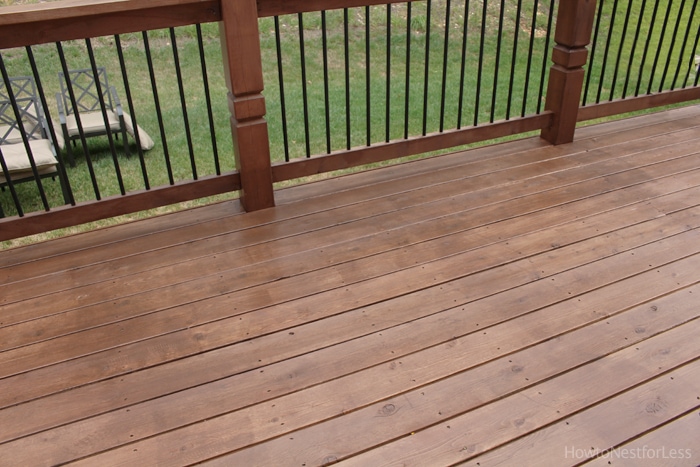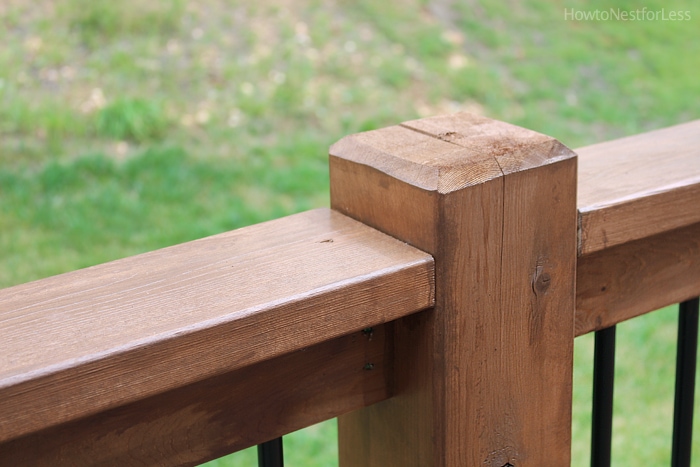 You can see some patio furniture in our backyard ready to find a new home on our back deck. We just need to let it dry completely and lose some tackiness (hard to do in this non-stop heat wave). Um… do you see our yellow grass? Let's not comment on that right now.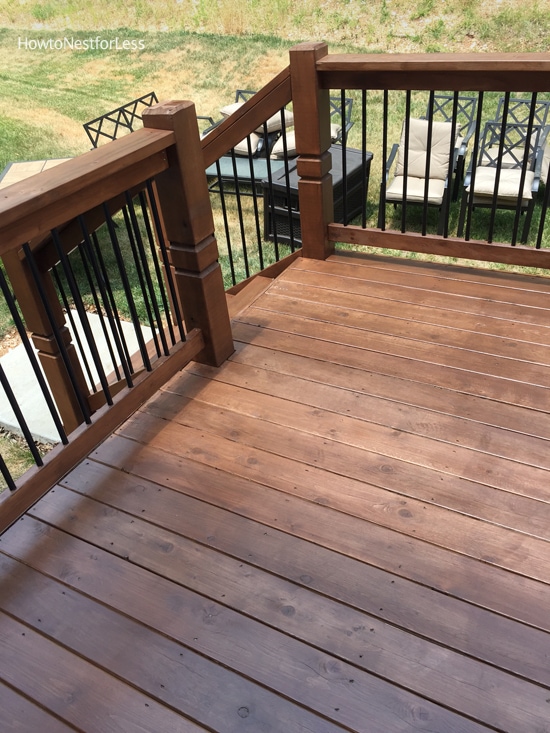 So we have the deck furniture but now need to add some color. I'm thinking some beautiful outdoor pillows and planters. I don't mind taking my time with this since it's too hot outside to enjoy this deck right now. Maybe if I wait a month or so I can find some décor on clearance this time of year!