Hey everyone! Hope you guys had an awesome holiday weekend. We were stuck with 3 days of non-stop rain so it wasn't the best, but we definitely made due with what we were given…. yeah, so that meant painting the master bedroom!
The last time you saw my master bedroom it probably looked a little something like this from moving day…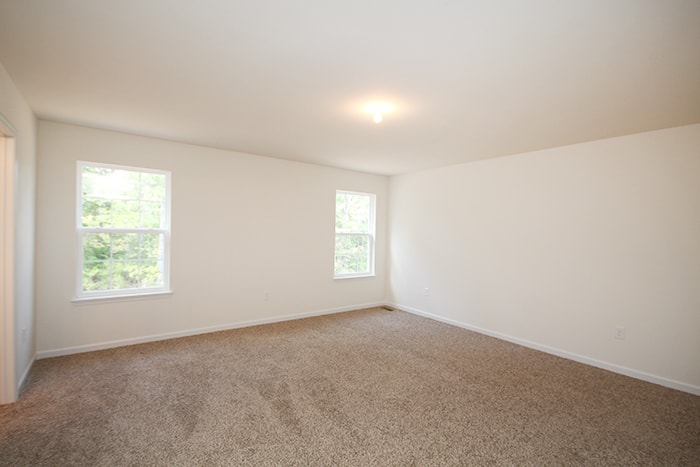 Well over the weekend we finally started painting both our master bedroom and our adjoining bathroom. Pardon the dark photos; that's what you get when you decide to paint your room with gloomy, rain-filled clouds.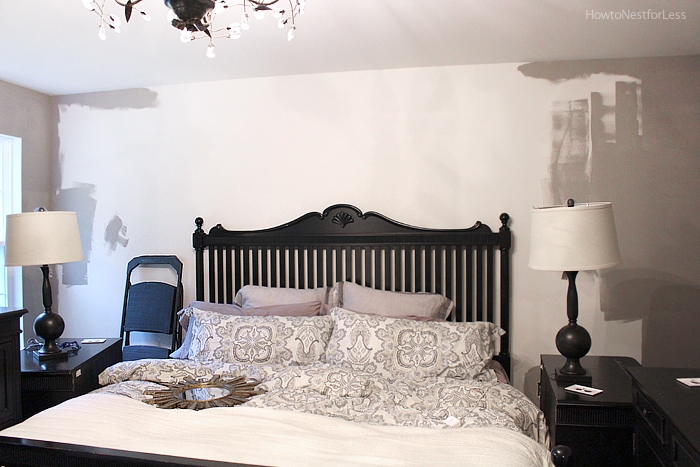 The color we chose was Functional Gray by Sherwin Williams. It's the color we used in our master bedroom from the old house. Since are reusing the same Pottery Barn duvet we might as well reuse the paint color, right?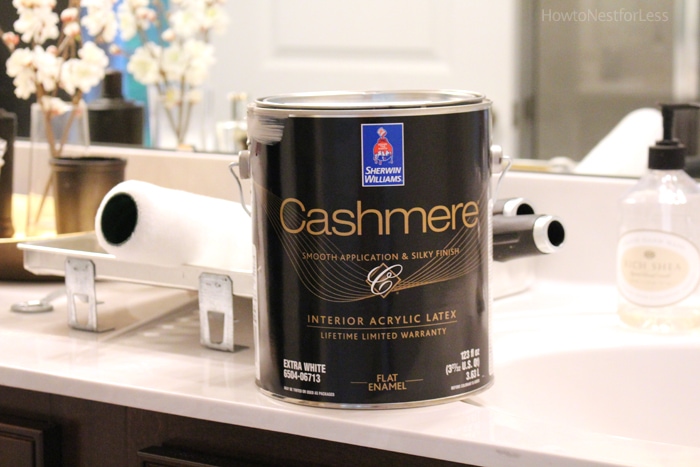 As a reminder here is what our old master bedroom looked like…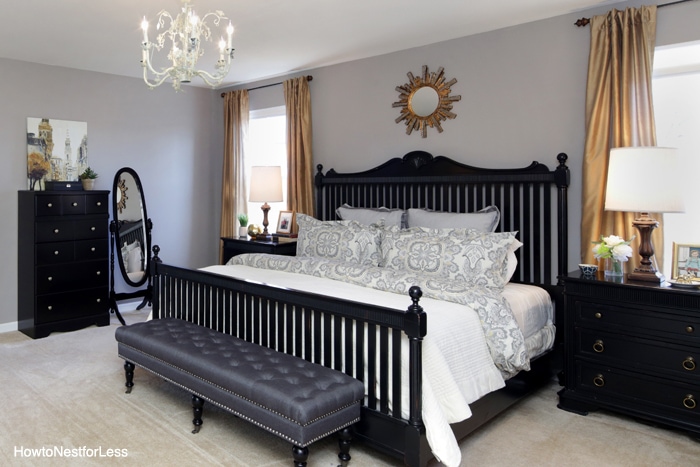 Yeah, I know this makeover will look boring since it's basically the same bedroom done over again, just in a smaller space. I really couldn't justify getting rid of our bedding and furniture though. Maybe a couple years down the road…
So far the paint color looks great, as you can see below.
Now I just need to add the finishing touches this week.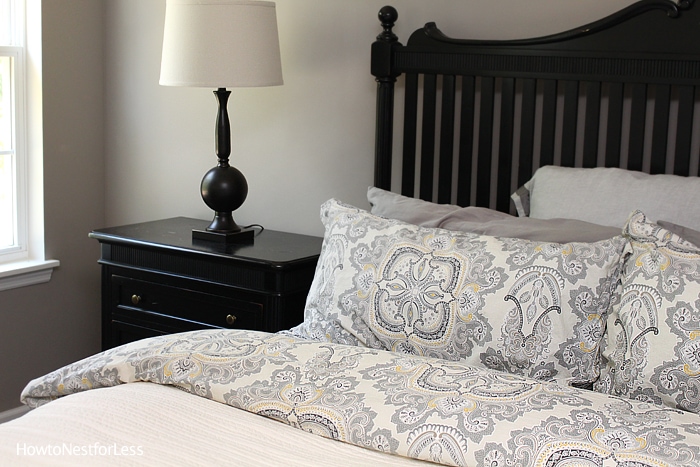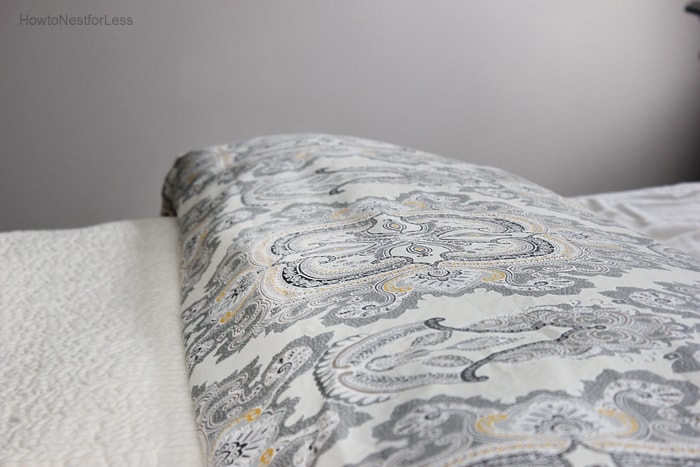 The bathroom needed a little love as well.
Lots of white walls in here!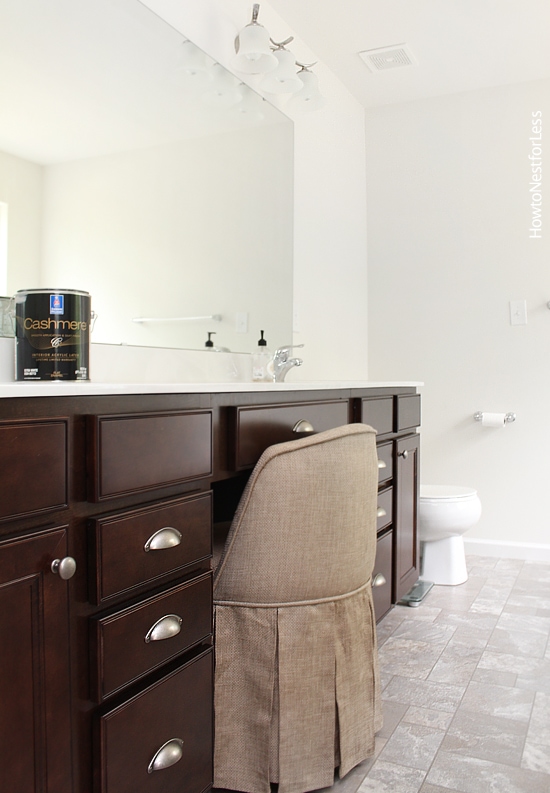 The paint really warmed up the space.
Now I need to get some window coverings, wall art and décor.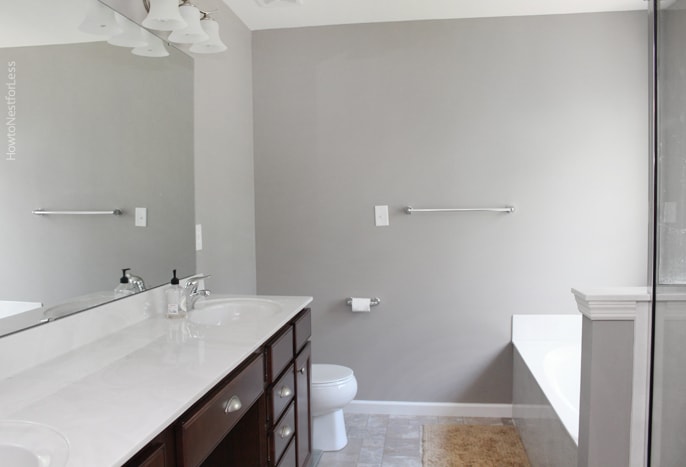 So hopefully next week I'll have the full reveal for you guys!
Until then you can visit our old bedroom and bathroom.