Make sure you follow me on Instagram and Pinterest for a sneak peek into my recent projects!
Happy Monday everyone! Last week I showed you guys the progress in my master bedroom and bathroom with the new paint color, and I'm so happy to report our room is now complete! Yep, we finished things up over the weekend. C'mon… let's take a tour!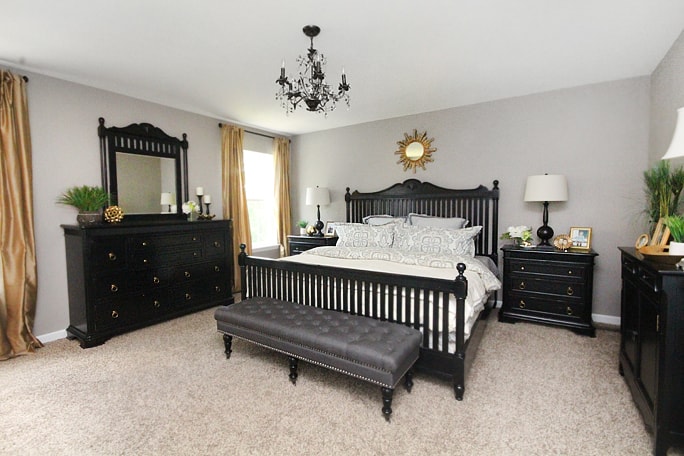 So this room might look pretty familiar to y'all, mostly because the majority of things were reused from our last house. Since we only finished our last bedroom in January 2015 it was pointless to buy all new furniture & bedding, especially since I still really loved our Pottery Barn duvet.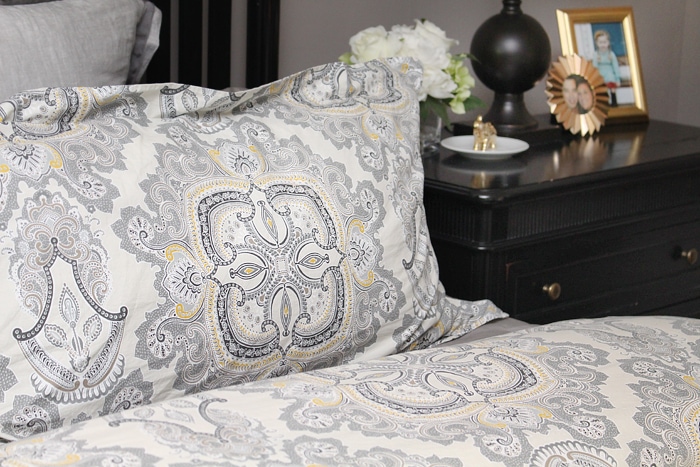 This new bedroom is much smaller than our old room so the configuration is a bit different. We lost our sitting area but I'm happy we found enough space for most of our storage pieces.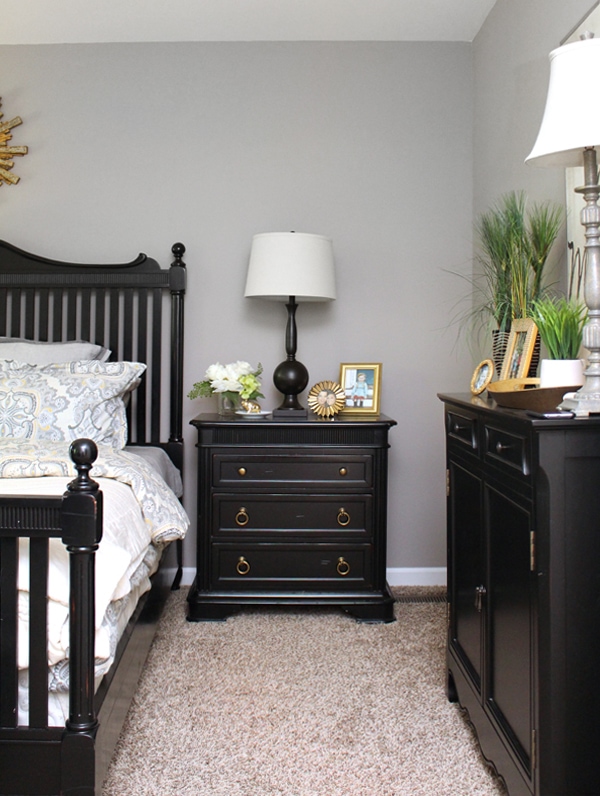 The color on the walls is Functional Gray by Sherwin Williams and we accented the room with lots of black, white, gray and gold.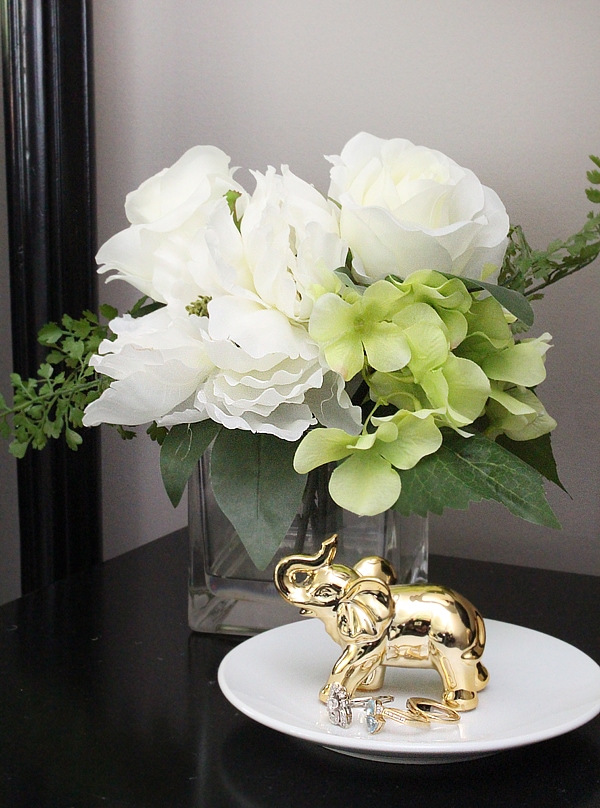 To the right of my nightstand is a black console to store extra sheets & pillowcases. In the old home we had a large gold mirror above this piece but since we are now using a black mirror above our dresser I opted to use the Love You Madly artwork instead (plus I'm totally obsessed with this find from Hobby Lobby).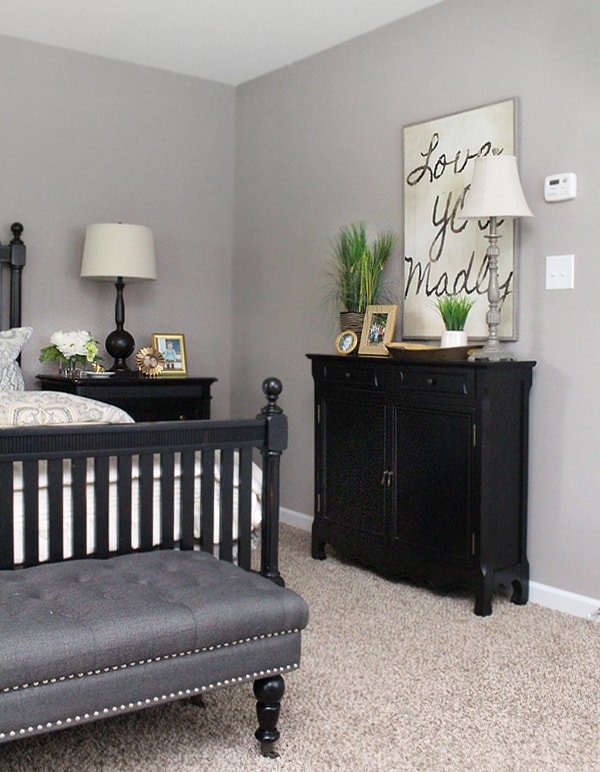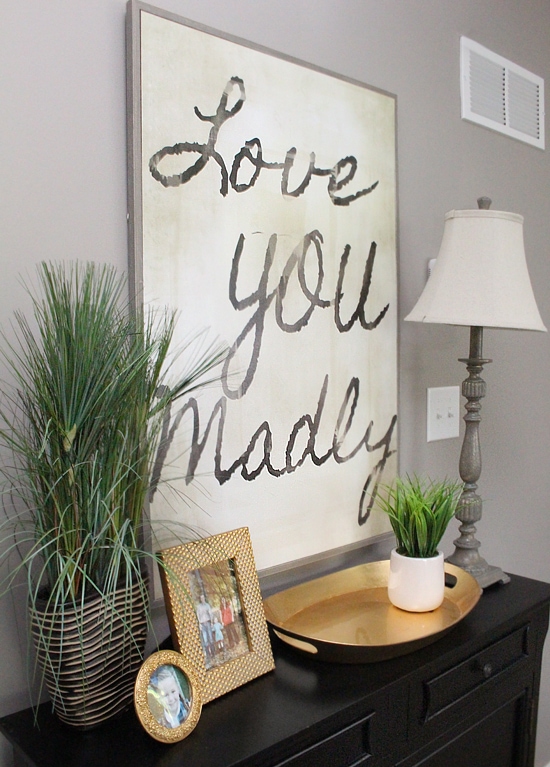 Across the room we have our large dresser between two twin windows. The drapes are from JC Penney in fawn color and the rods are from Amazon.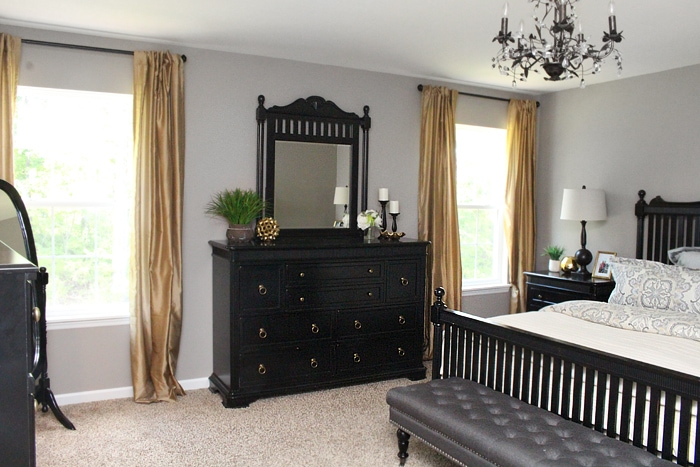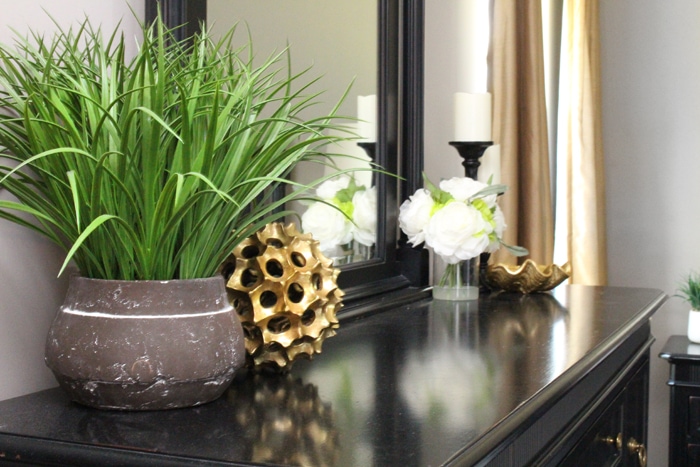 A lot of the new decorations we took from my brother's master bedroom that I decorated last summer. He recently moved out of his home and asked if we wanted some of his décor. Of course I raced over there as fast as I could to scoop up some key items like faux greenery and flowers.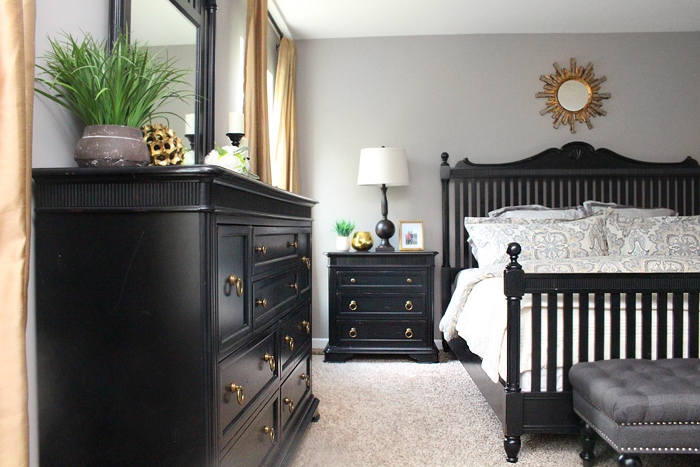 And I'm still totally crushing on gold accents like the hardware on our bedroom furniture. Even though the bedroom set is over 10 years old and looking a little worn down in some areas, it still makes my heart go pitter patter.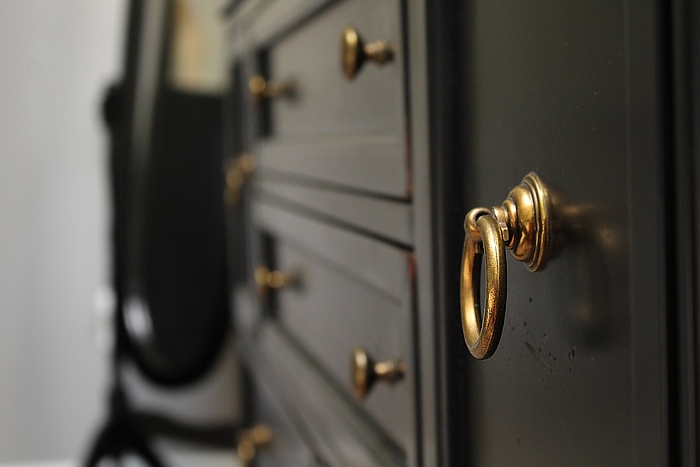 Across from the bed is our bathroom door (right), closet door (left) and in between is our 5-drawer chest.  Then to the far left is the double door entry to the hallway.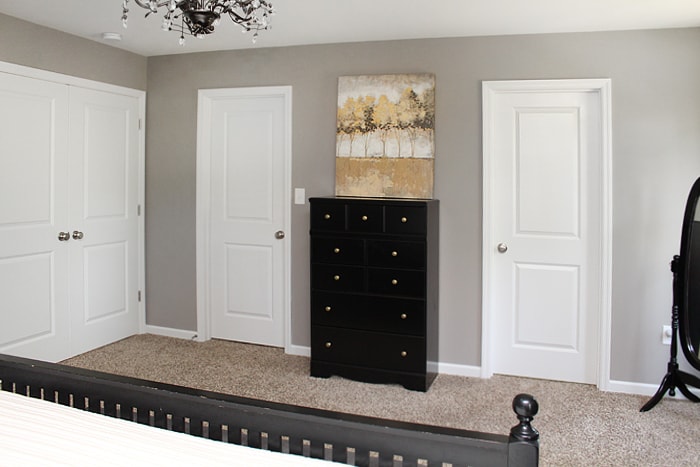 The final touch to our bedroom is our chandelier we bought from Joss and Main. Even though it's a 5 light chandelier I wish it provided a little more light. We back to woods so this room can get pretty dark during the day. At least we have 3 other lamps in the room, right?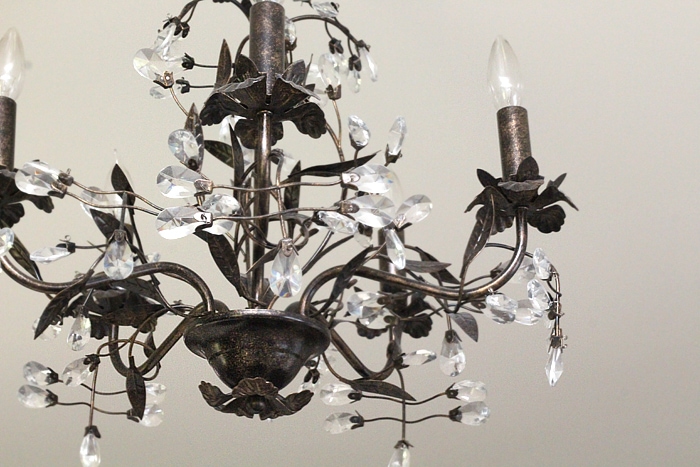 That's pretty much the quick tour of our master bedroom!
FOR A FULLY SHOPPING LIST:
https://howtonestforless.com/2015/01/20/master-bedroom-shopping-list/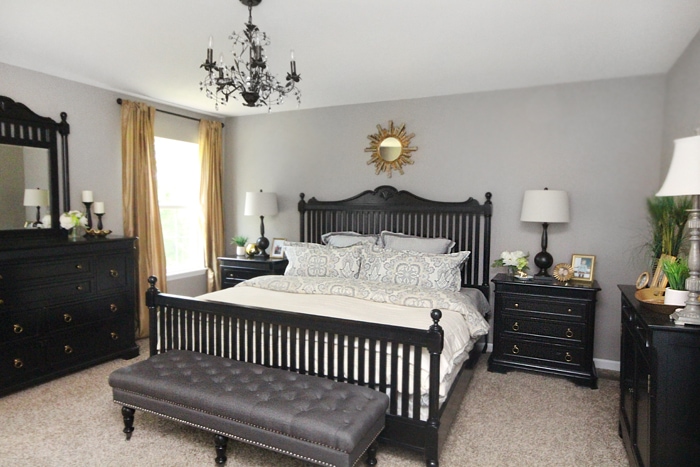 Hope you enjoyed the tour!
Next week I hope you show you the master bath.
Just need to hang the window treatments and some shelves. So close to done!