Make sure you follow me on Instagram and Pinterest for a sneak peek into my recent projects!
After just finishing my master bedroom, I've come to the realization that I have a small obsession with anything gold. From our family room consoles in the old house to my wedding rings to my upcycled Goodwill artwork, I've always been drawn towards the beautiful yellowish metallic décor.
So while surfing the web these past few weeks for the finishing touches in my room,
I came across 21 things I just had to share!
Pretty cute stuff, right?
I'm totally crushing on the Swell bottle and the ice bucket…
and of course that wine glass is already on the way to my house 😉
So which was was YOUR favorite?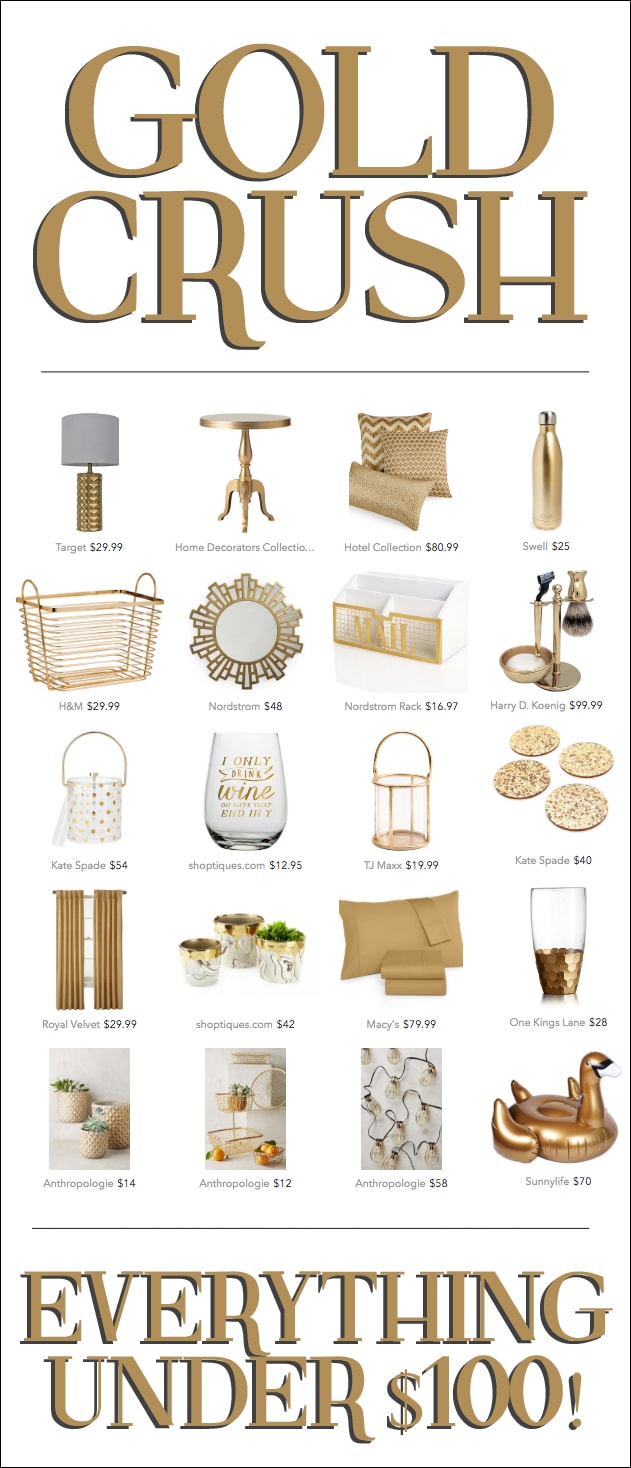 *this post may contain affiliate links.