One of my absolute favorite desserts is cherry pie. There's just something about the warm, gooey cherries mixed in with crumbly pie crust. It's a staple at my parent's house during summer Sunday dinners served along homemade ice cream.
Well today I thought I would share with you guys a little twist on one of my favorite treats…
Mini Cherry Pies!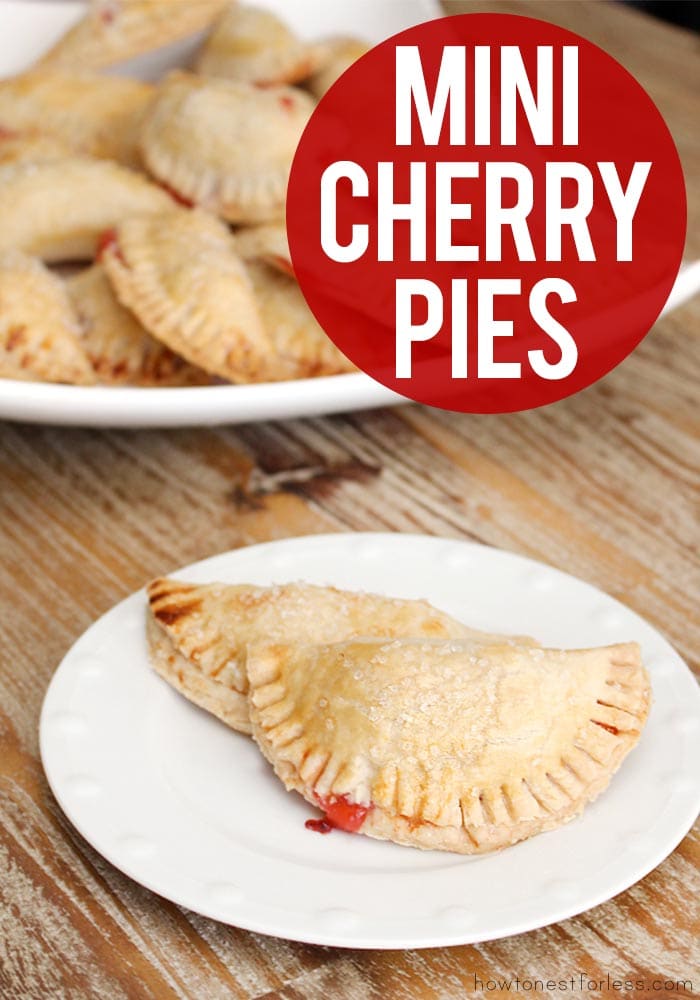 Pretty adorable, right?
And they taste pretty amazing, too!
INGREDIENTS:
3 1/4 cups of flour
2 1/2 tsp salt
1 1/2 cups butter, cubed
1 can cherry filling
1 large egg, beaten
ice water
white sparkling sugar sprinkles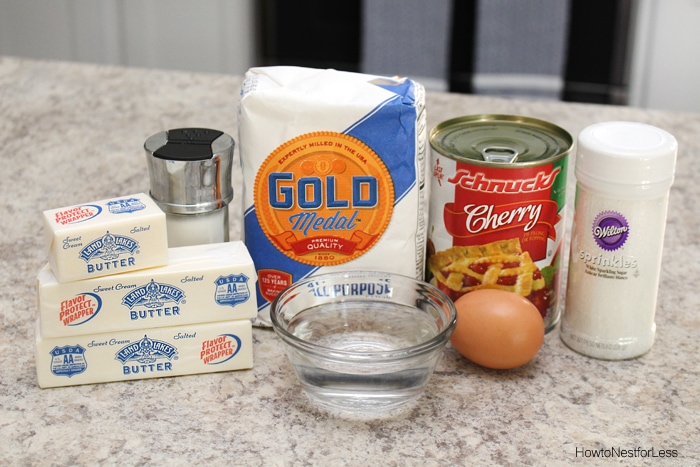 DIRECTIONS:
In a large bowl, combine flour, salt and butter. Mush together with your hands until crumbly.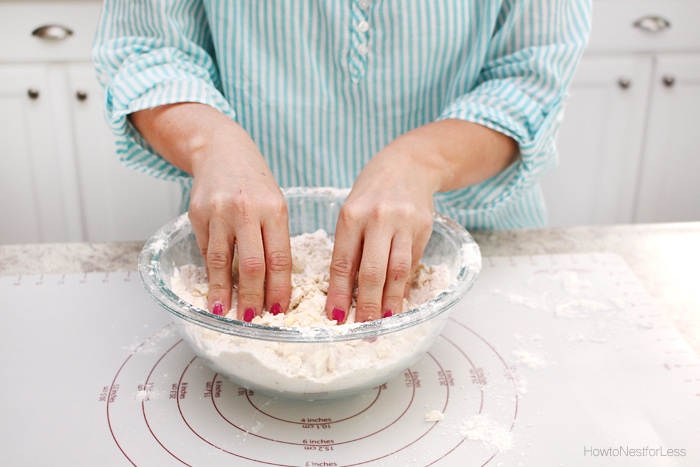 Add ice water slowly just until dough forms into a lightly moist ball. Knead the dough until it molds together. Wrap in plastic wrap and chill for 30 minutes.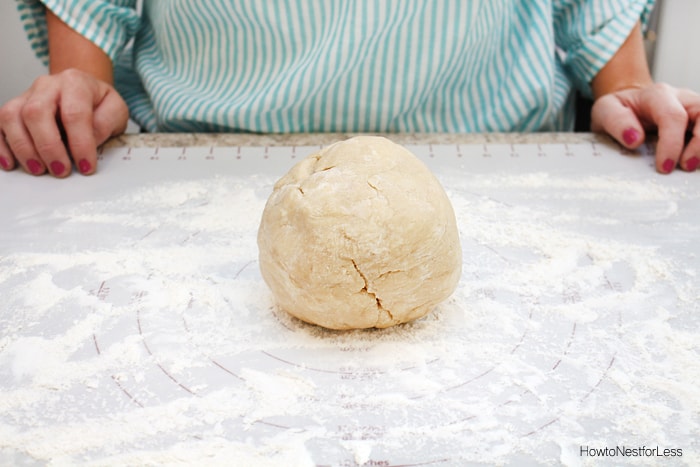 Take half of the dough ball, place on a floured surface, then flatten out with rolling pin about 1/4 inch thick. Cut the dough into circles (I used the bottom side of a small bowl about 4 inches in diameter).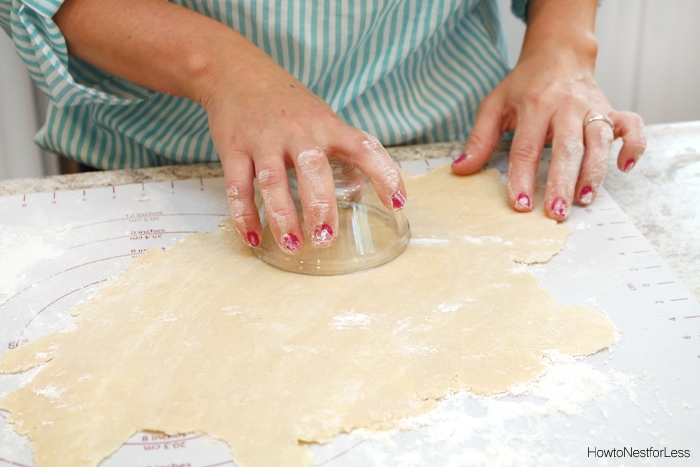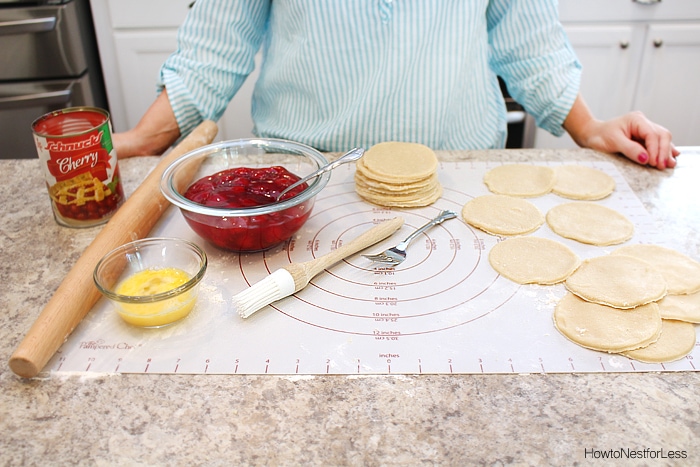 Scoop about 1 tablespoon of cherry filling into the middle of a dough circle.
Fold over.
Press over the edges with a fork to seal.
Place on a baking sheet.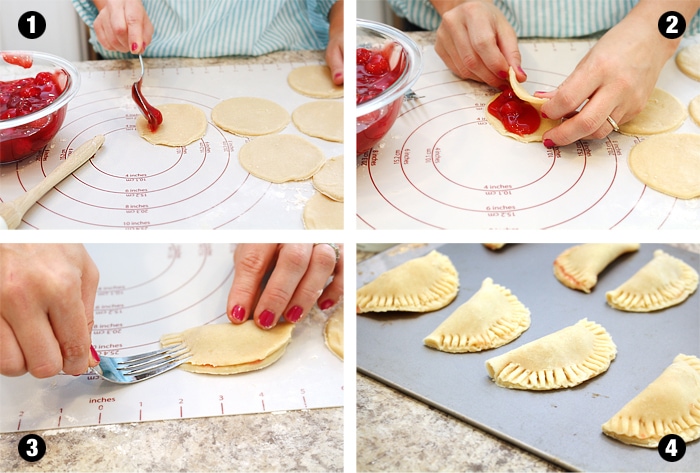 Brush the tops of the mini cherry pies with egg and sprinkle with white sparkling sugar sprinkles.
Bake at 350 degrees for 30 minutes or until lightly golden.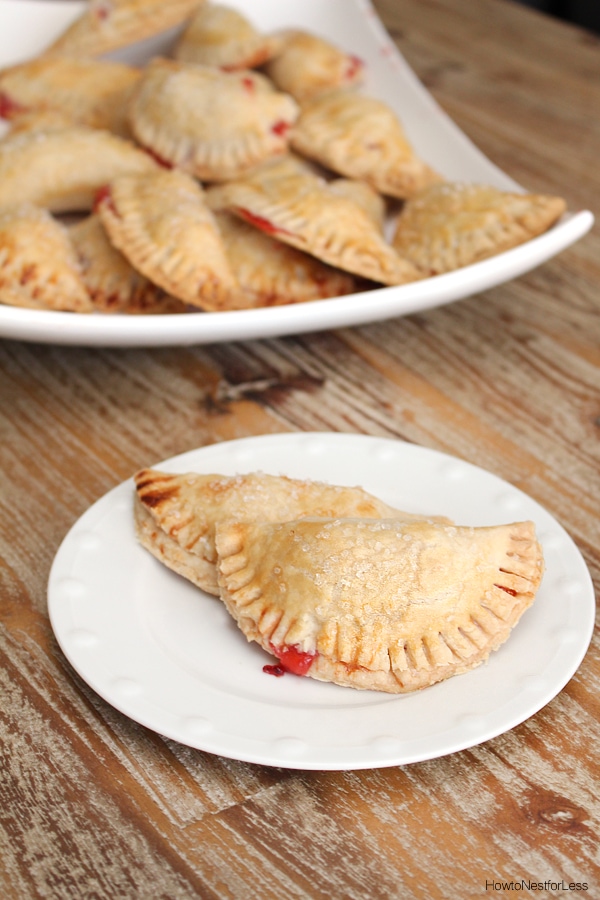 And then get ready to enjoy the cutest little cherry pies!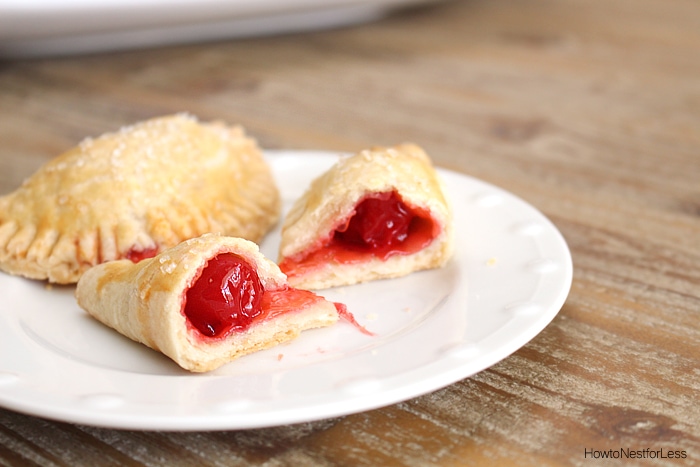 These are perfect for a sweet treat served along vanilla ice cream or a quick breakfast on the go!
Yep… I just said that.
Don't worry, I won't judge 😉