The master bathroom makeover is complete and I can't wait to share it with you guys!  Last week I unveiled my master bedroom makeover to you guys. That only took me about 10 months to finish in the new place but at least it's done, right?  Well this past weekend I put the final touches on my master bathroom.
Now on to what you really want to see.  Picture Time!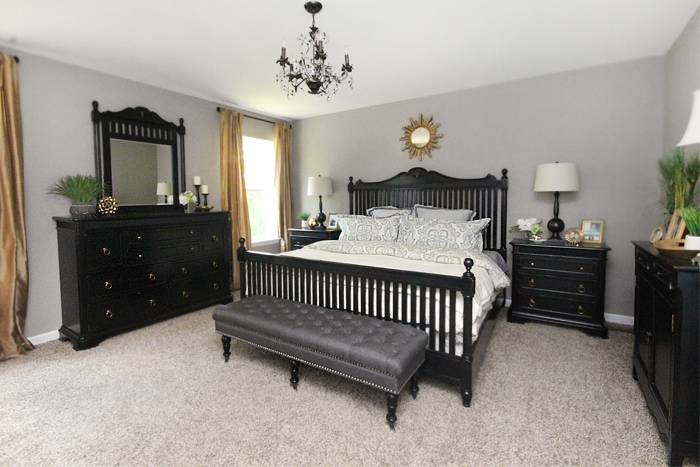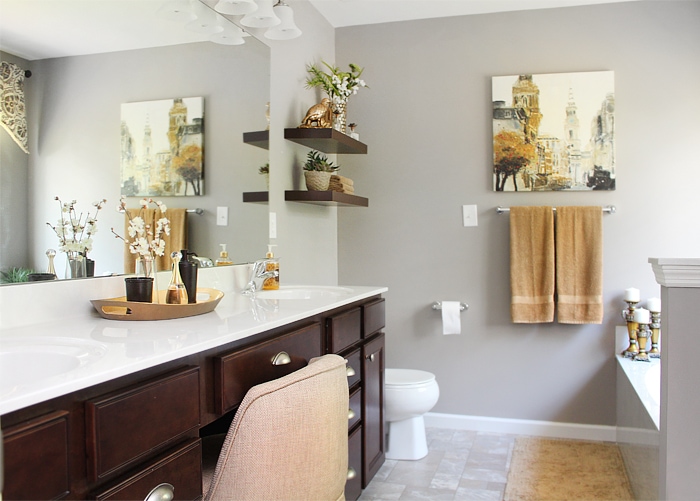 I painted the walls with Functional Gray by Sherwin Williams paint color so the bathroom would match with our adjoining bedroom. Then I topped the bathroom makeover with lots of gold including bath mats, towels, and the Cityscape wall art from Target.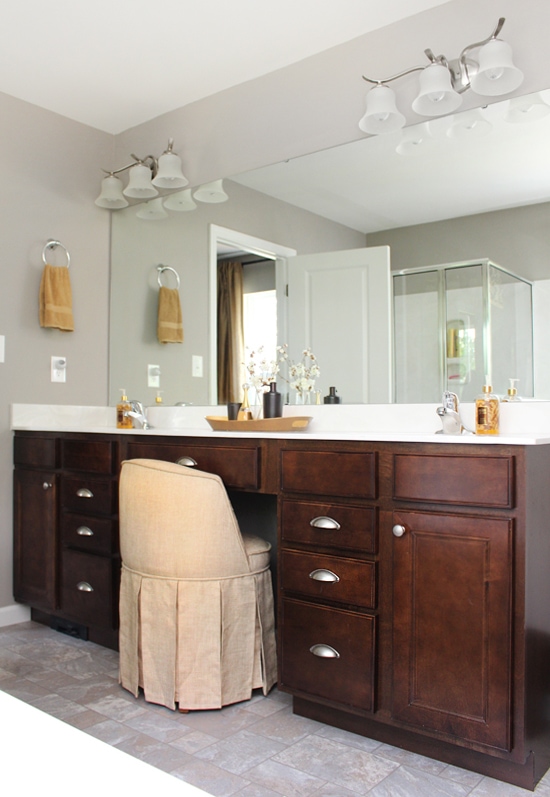 Our bathroom vanity includes double sinks with a space between for a makeup chair that I snagged from Amazon last year for $133.  I decorated the vanity with a gold tray from Kirkland's and spruced it up with some flowers, my perfume, and our bath products.  I think the light fixtures are going to stay for now, but I can see gold in the future.  The fixtures and the sink faucets are builder grade and will definitely need an upgrade.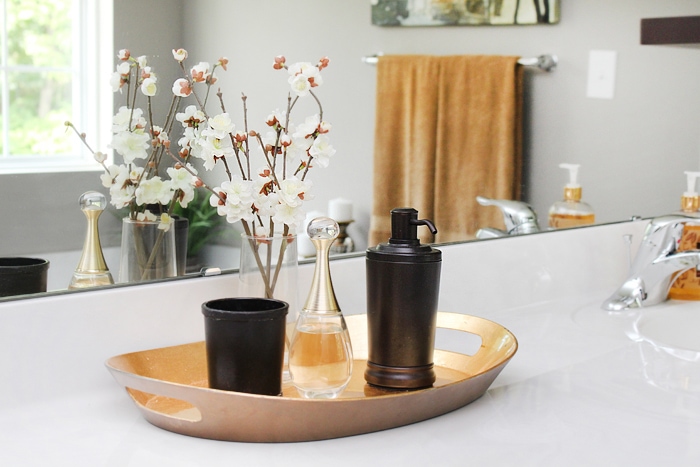 To the right of the vanity we hung some floating shelves.  I decorated them with some more gold accents, greenery, and extra hand towels.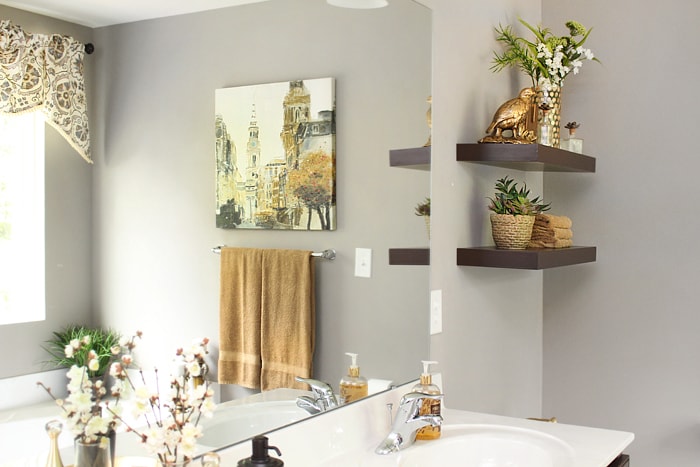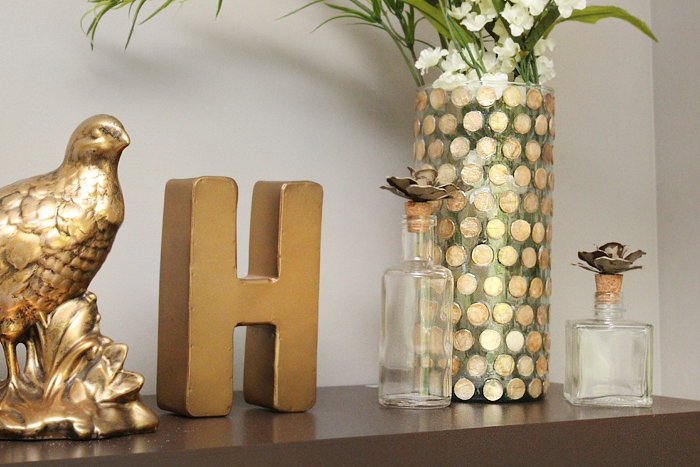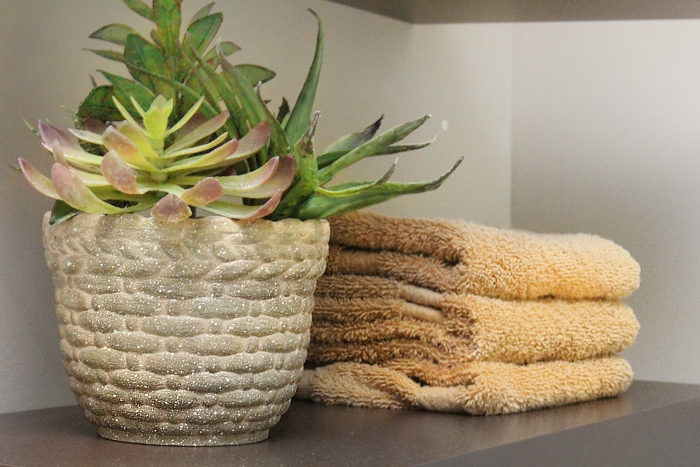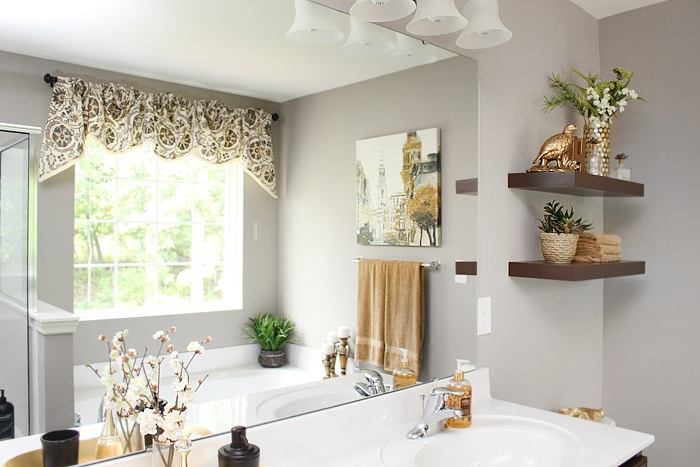 Across from the shelves is our tub that sits under a large window featuring a wooded view of our backyard. I'm completely in love with the new window treatment that I found at RLF Home (the Cerque Empire valance).  RLF is quickly becoming one of my favorite home improvement stores.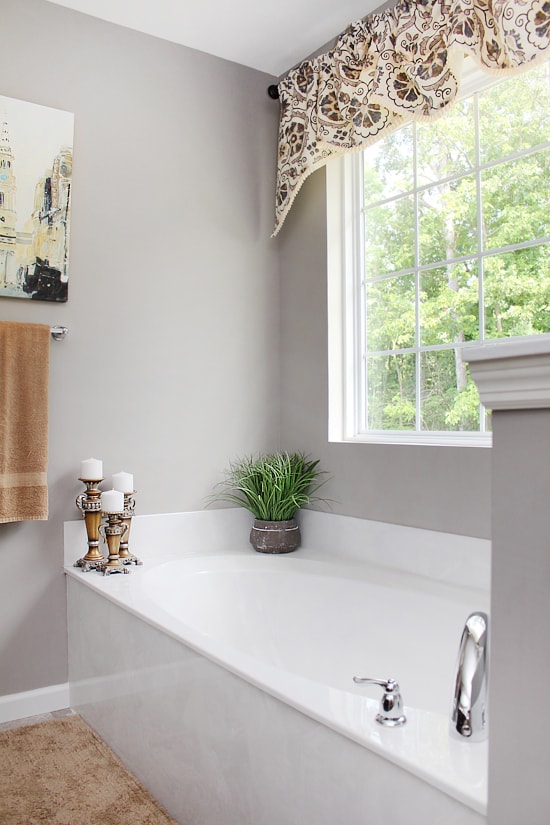 I wanted the newly finished master bedroom to flow into the adjoining bath and this valance had the perfect color scheme to make it work.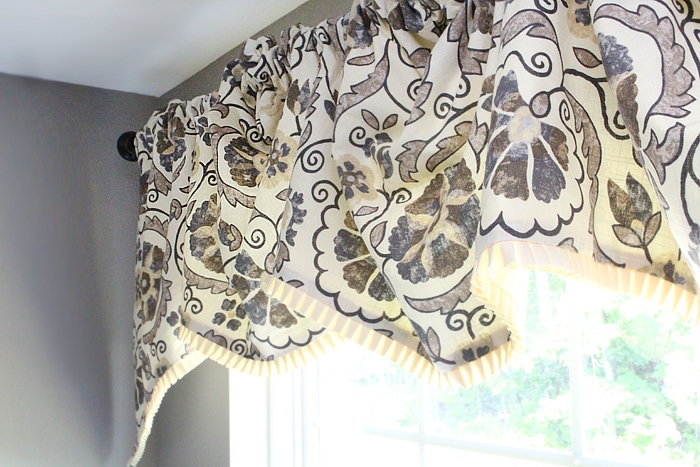 To the right of the tub is the glass shower (no shower curtain, yay!) and the door that goes to the master bedroom.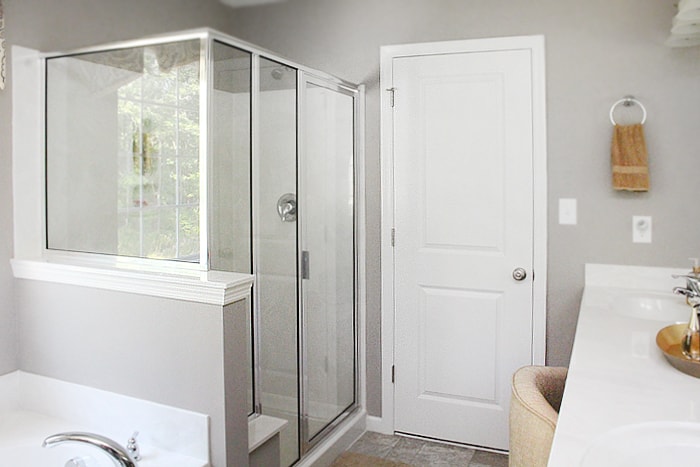 I'm so in love with this space and happy to have another room fully decorated in our house.  I am really trying to tie a home decor theme throughout the new house and so far so good.  I am so glad this turned out to be a beautiful bathroom.  This bathroom makeover definitely has this house feeling more like home every single day!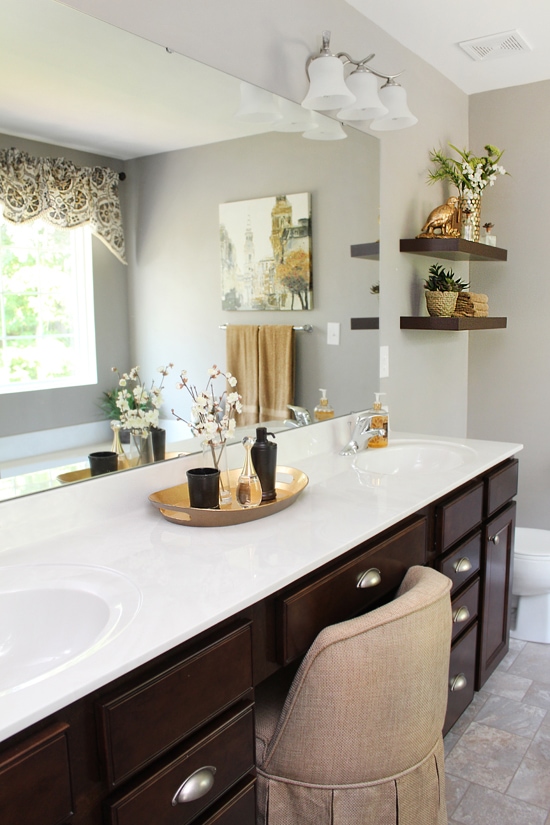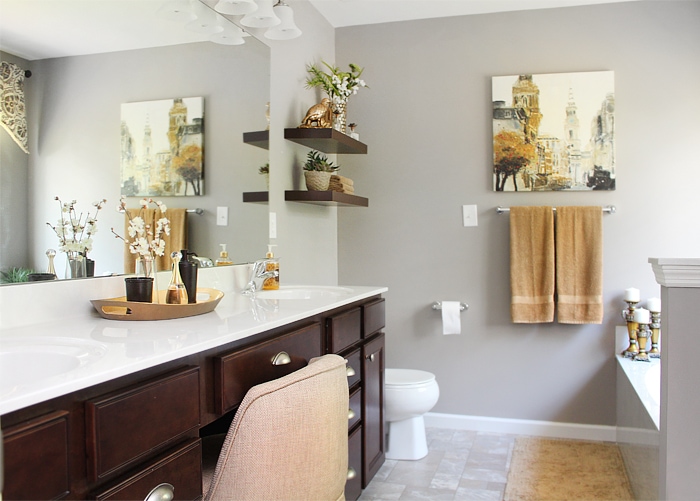 While I am happy with the master bath decor I am still pondering doing any bathroom renovations.  I've been thinking some wall tiles around the vanity mirror, maybe some subway tiles.  If I was going to go all in I would upgrade the floor tile, toilet paper holder, towel rack, and all the plumbing fixtures.  The work is never done.  On to the guest bathroom!
If you want to see how I tied the master suite together see our adjoining master bedroom makeover by
CLICKING HERE.