I am sharing with you all my tips and tricks that I used in my master bathroom organization!
So on Monday I showed you guys my master bathroom makeover. I'm so happy to have this space completely done in our home… well, almost done. There was one last little step in making this room 100% done: ORGANIZATION.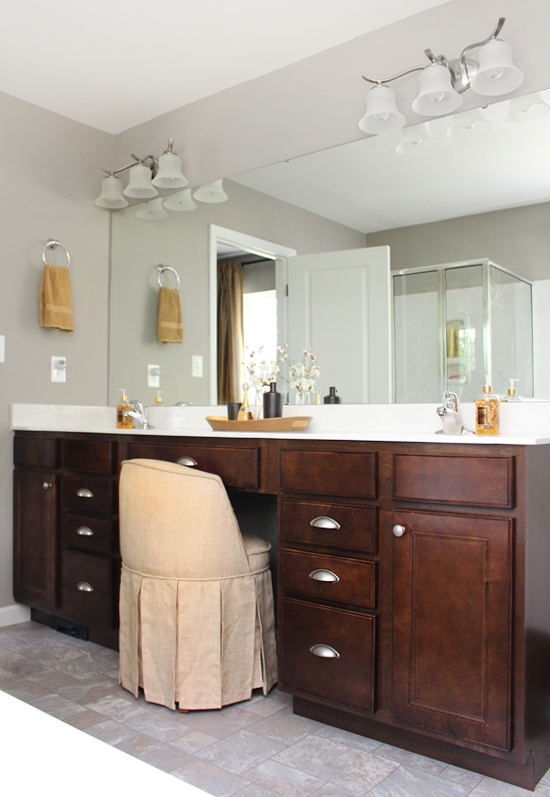 Since we have 7 drawers in our vanity things can get chaotic and messy quite quickly. Just take a look at our disorganized center drawer… Yeah, not pretty. I even found a tape measurer, scissors, screwdriver and permanent marker in this drawer.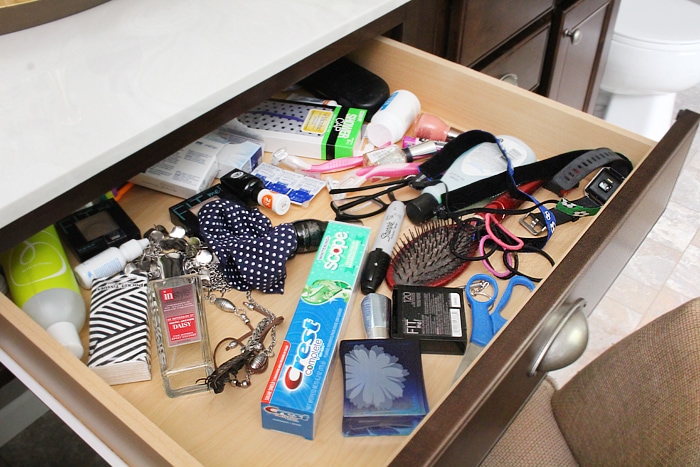 So last weekend I headed out to Target and picked up some handy drawer organizers and storage compartments from the kitchen aisle (like near the kitchen utensil organizers).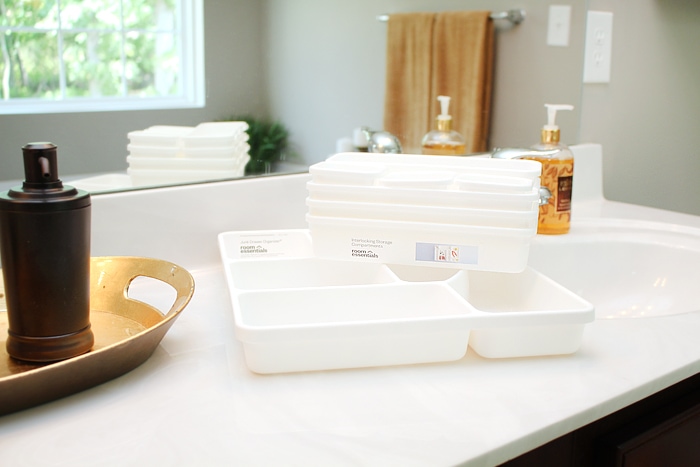 Luckily for me they fit perfectly in all my vanity drawers!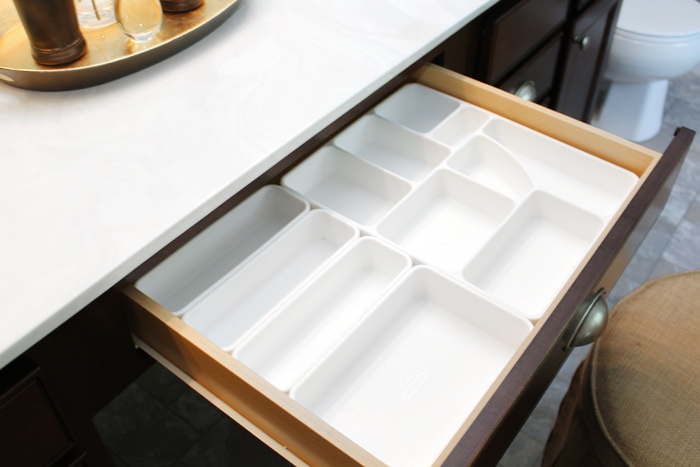 My first major drawer to tackle was the large center one that Ben and I share (the one that was apparently doubling as a toolbox). Doesn't it look so much better now? Everything has a place!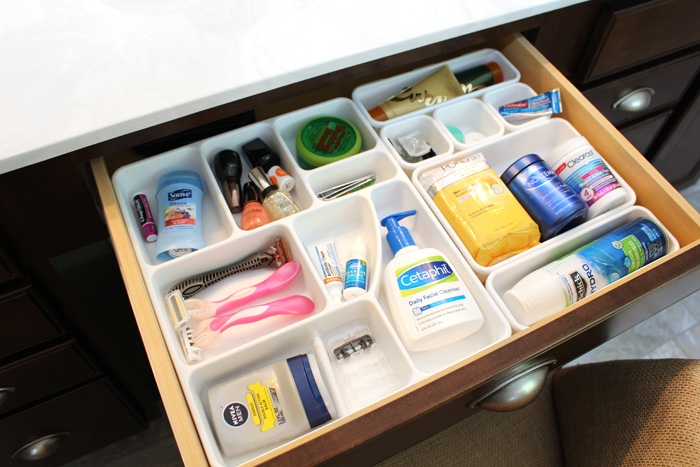 Then it was time to tackle my side of the sink. The top drawer is filled with hair items: two hair brushes, three smaller compartments with hair ties and bobby pins, a larger bin with Ellie's headbands, and a back bin for misc items.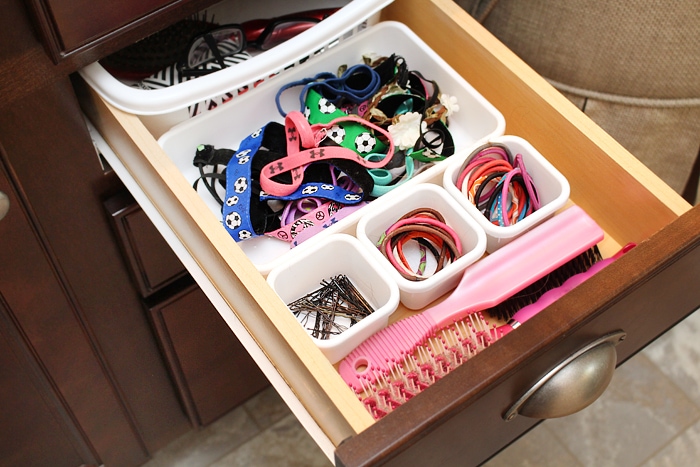 My second drawer is filled with three smaller bins for my face cream, some small jewelry, and hair clips. Then I have 3 long bins for q-tips, cotton balls and floss picks.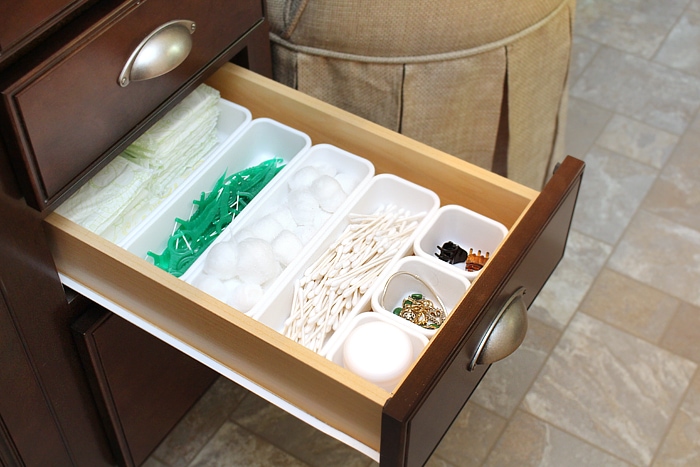 My large bottom drawer is pretty deep so I can keep my bigger daily items in here: my blowdryer, straightener, curling items and hot rollers. I never noticed until I organized everything that apparently I have a thing for the color pink!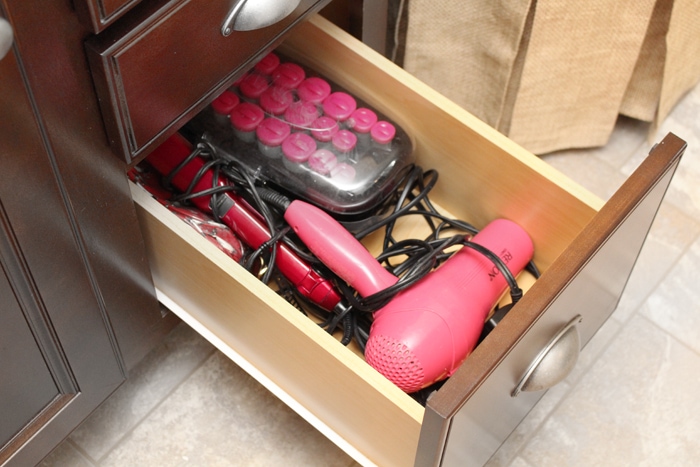 My bottom cabinet holds my toiletry bag and makeup bag, plus some random things like nail polish remover, feminine products and Clorox wipes.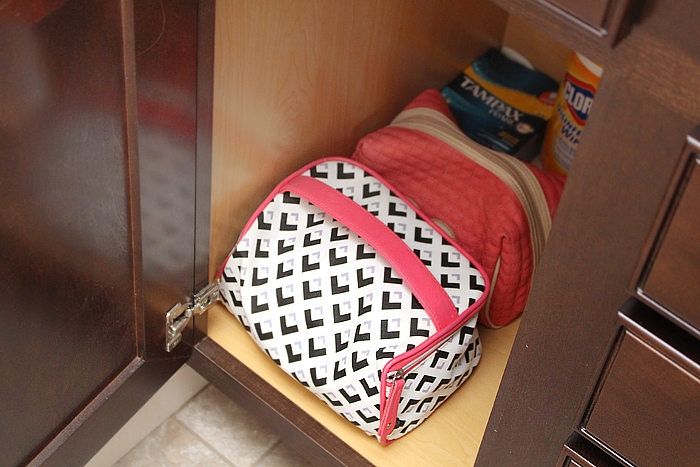 Ok, now onto Ben's side of the sink…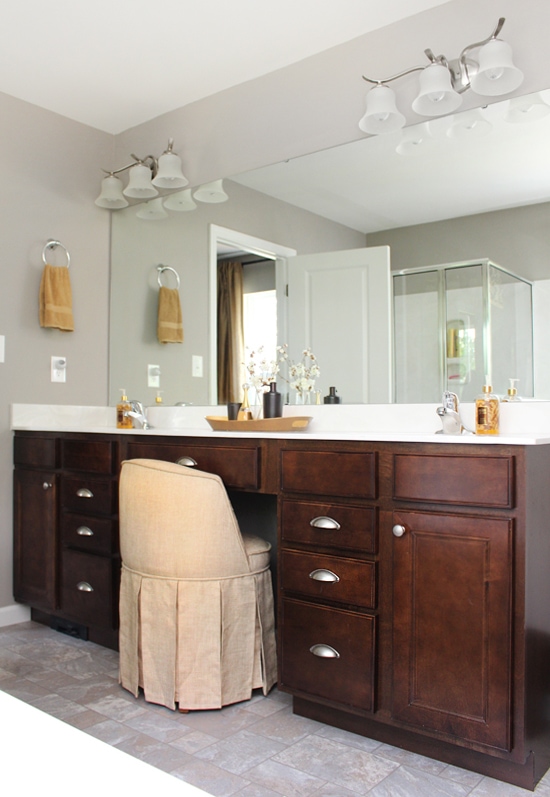 So after cleaning out Ben's side of the vanity I've come to the realization that he doesn't have nearly as much stuff as I do. Yet I promise it takes him twice as long to get ready in the morning 😉
In his top drawer I put all of his hair supplies, deodorant, toothbrush/toothpaste & clippers, etc.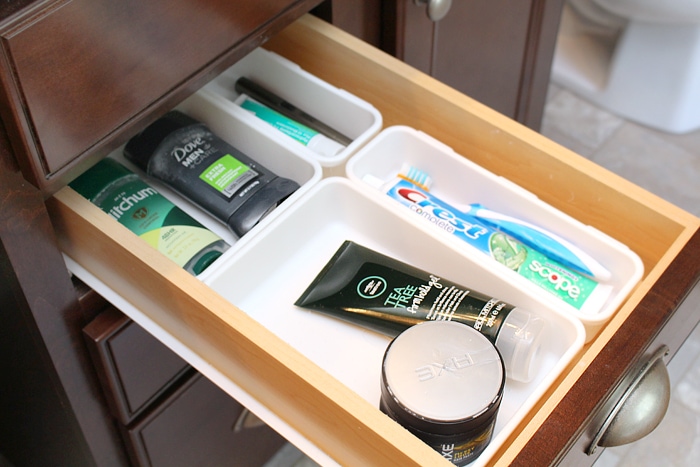 The middle drawer now holds all of his daily medications, cologne, and misc items in the back.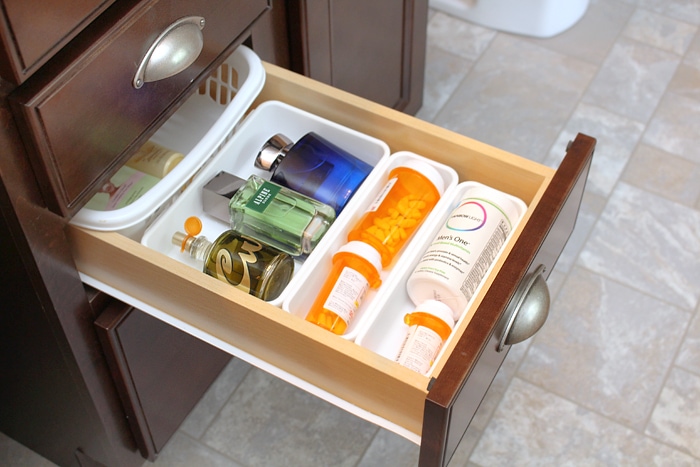 Like I said, the man doesn't have much (either that or he's hoarding most of the long middle vanity drawer!) so his bottom large drawer is completely empty! Under his side of the sink though we found a place for all of our medications, cleaning supplies, etc.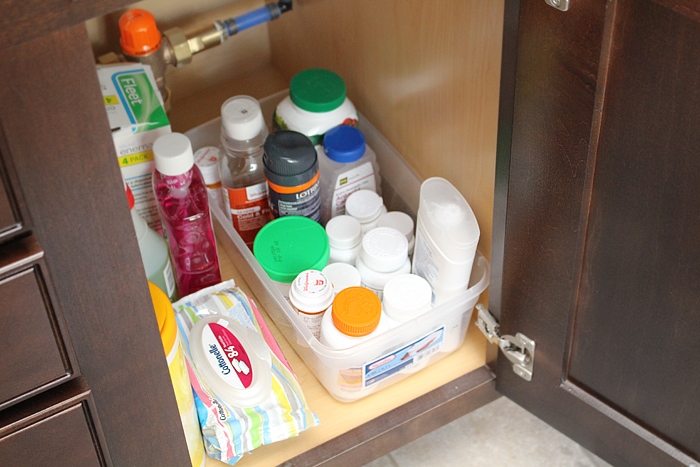 All in all I'm feeling pretty happy with my clever bathroom makeover, especially the organization in the drawers and cabinets. Now we just have to KEEP IT this organized, right?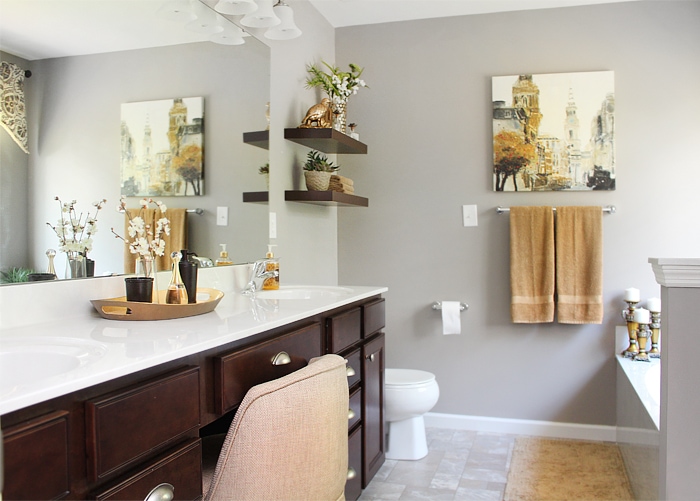 If you want to see the entire master bedroom makeover,
CLICK HERE.