Ben isn't a huge fan of sweets like gooey butter cookies or funfetti cake batter dip, but if you bake the man a loaf of bread he'll eat the entire thing in one sitting. During the colder months his favorite is my pumpkin walnut bread, but this summer he seems to be asking a lot for something a bit sweeter… chocolate chip banana nut bread!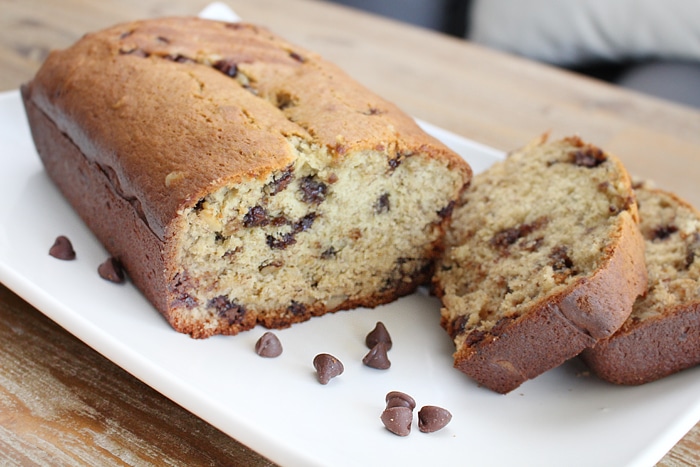 INGREDIENTS:
2 cups all purpose flour
1 cup sugar
1 tsp baking powder
1/2 tsp baking soda
1 tsp salt
1 cup mashed bananas (small)
1/2 cup shortening
2 eggs
1 cup milk chocolate chips
1/2 cup chopped walnuts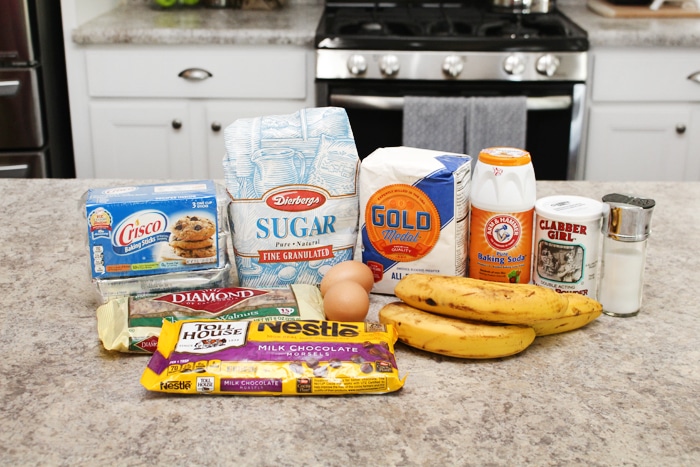 DIRECTIONS:
Preheat oven to 350 degrees. Grease bottom of 9×5 inch loaf pan.
In large bowl, combine all ingredients except chocolate chips and walnuts. Mix well for 2 minutes with electric mixer.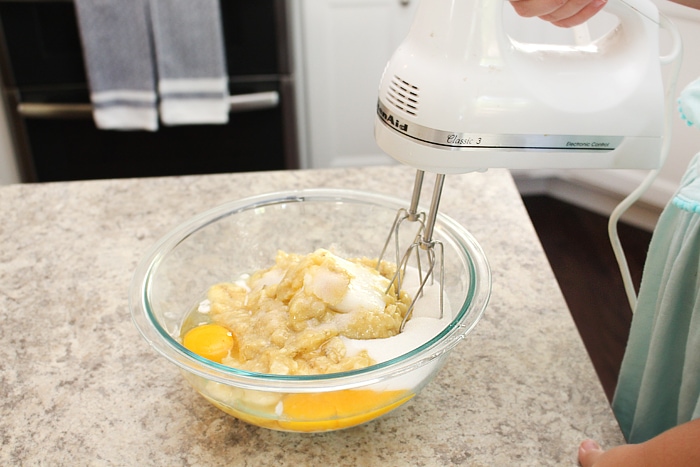 Stir in chocolate chips and walnuts.
Pour batter into pan.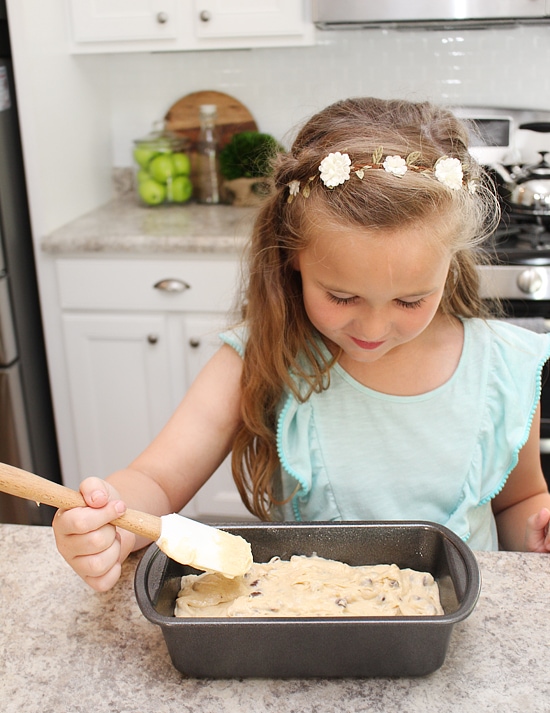 As you can see my lovely assistant made this entire loaf by herself.
Quite proud of my budding baker!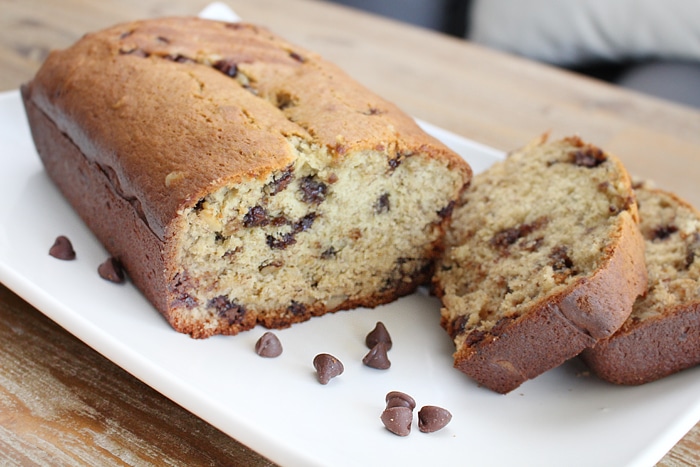 Bake about 50-55 minutes or until golden brown.
Remove from pan and let cool.
SO EASY, I PROMISE!
And it's absolutely delicious.
Nothing quite like banana nut bread with some chocolately goodness 🙂