Oh, I'm so happy to say that the patios are poured and we're ready to move forward with our next outdoor project: building an outdoor firepit, retaining wall as a seating area, then filling it the gaps with mulch, rocks and some greenery.
But here's what it looks like so far…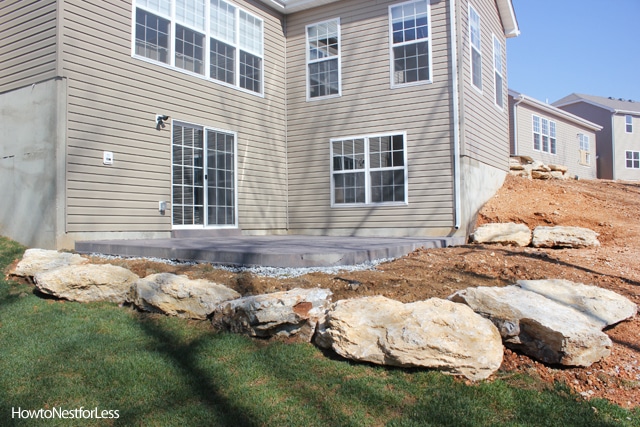 And here's the view from above. Totally digging the stamped concrete look. Although we still need to have it sealed tomorrow to give it a bit of a shine and make the two tone colors pop.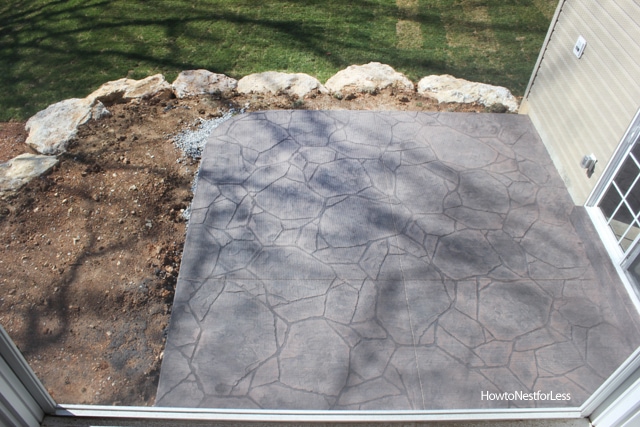 We left plenty of space between the retaining wall and patio to fill in with bushes and flowers. And the large retaining wall rocks around the edge were free; just leftovers from our neighborhood when they developed the lots. Love scoring free stuff that kept the costs down.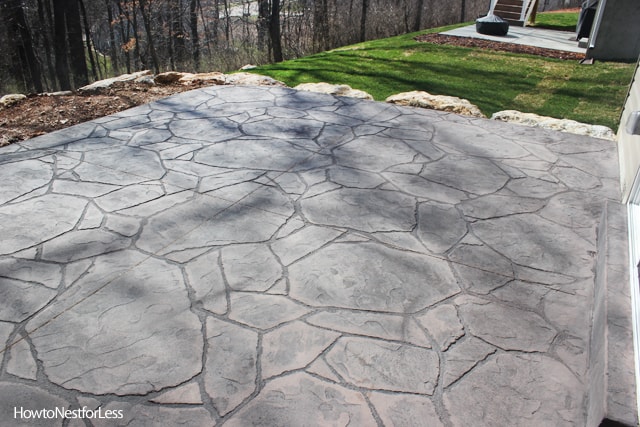 And here's what I'm hoping the lower patio will look like soon…
So if the weather cooperates, we'll have at least the firepit completed this weekend.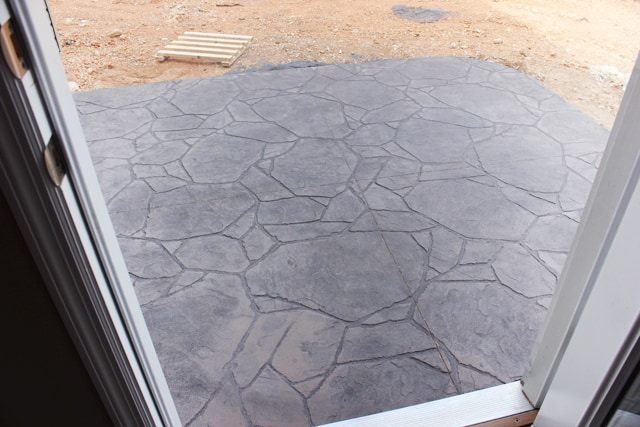 And then we can start working on the upper patio which needs a lot more work.
And sod… And stairs.. And plantings… It never ends.
So what are your weekend plans?