My nephew's 1st birthday party was last weekend and it a Mexican fiesta since he was born on Cinco de Mayo (May 5th for those that flunked high school Spanish). For the occasion I whipped up a batch of Strawberry Lemonade Frozen Margaritas and thought I would share the recipe with you cause they're oh-so-addicting.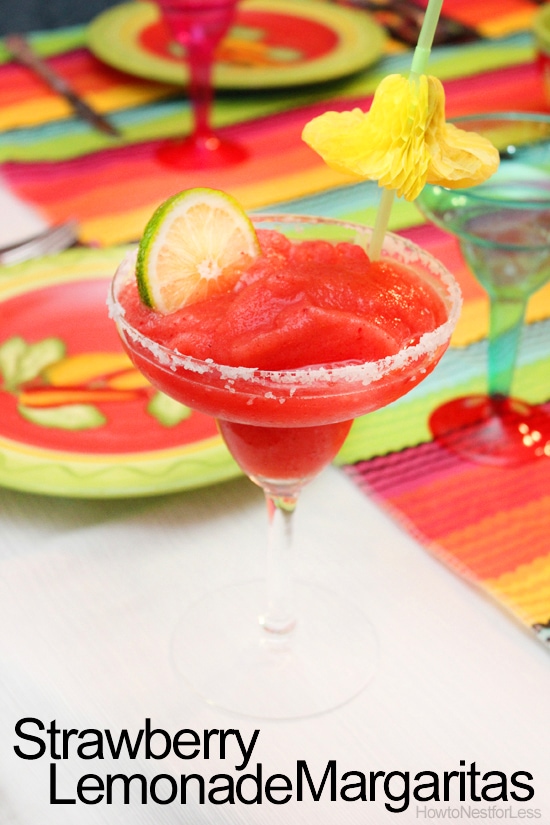 Ingredients:
2 cups ice cubes, crushed
1 cup frozen strawberries
1/4 cup club soda
2 tablespoons frozen lemonade mix
2 tablespoon lemon juice
3 ounces tequila
Margarita salt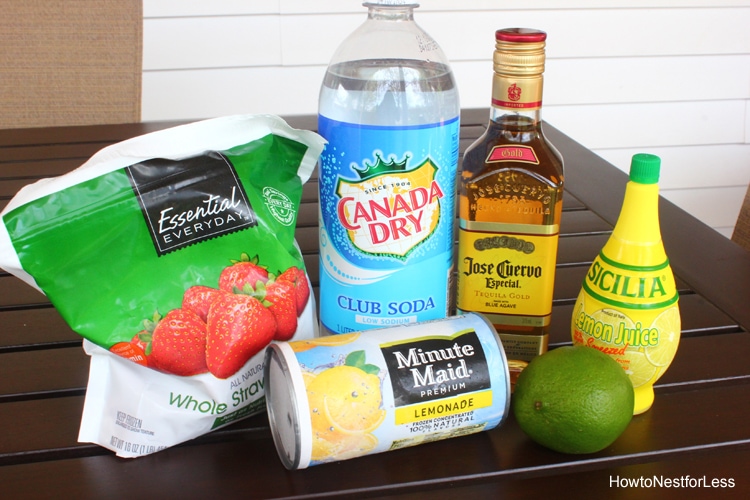 Directions:
Place crushed ice cubes in blender. Add strawberries, club soda, lemonade mix, 1 tablespoon lemon juice, and tequila and blend until thickly mixed together.

Dip the rims of your margarita glasses in water or lemon juice, then the margarita salt. Pour margaritas into salted glass and serve.
OK, now this gives you plenty of time to practice the recipe before Cinco de Mayo. You might want to make one batch a night to really get it down. You can thank me later.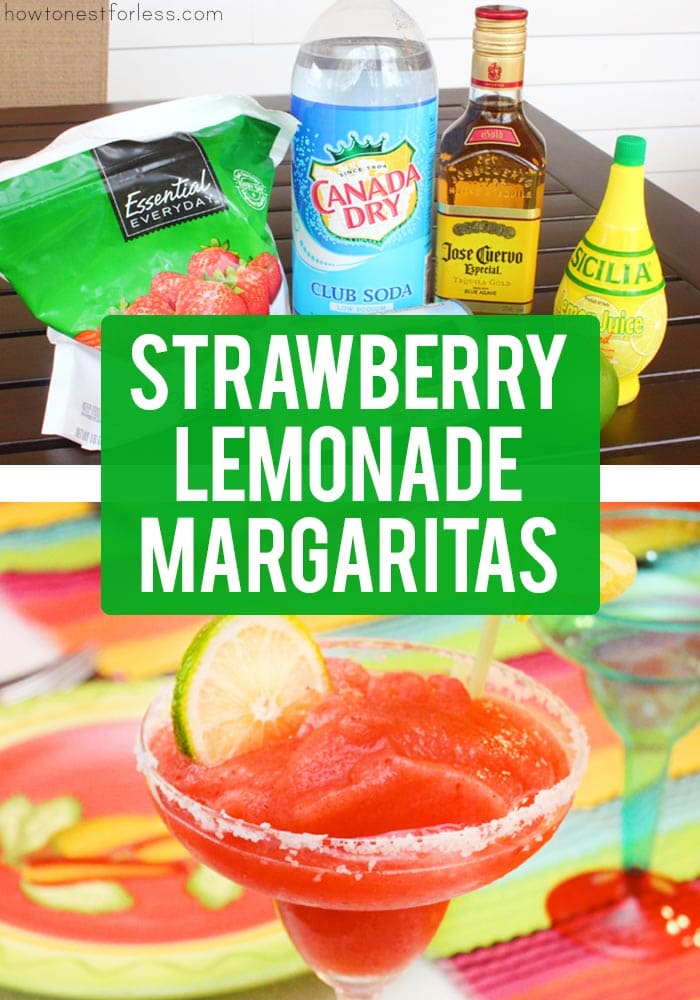 Adapted from The Cooking Channel TV