So I've started making a mood board for my guest bedroom makeover, but one thing stuck out to me while I was looking for inspiration… do you put a ceiling fan up for practicality, or instead choose some cool ceiling light for aesthetics?
Basically it all boils down to: Ceiling fans, yay or nay?
When we built our new home we put a ceiling fan prewire in 3 out of 4 bedrooms, the family room, and hearth room. We decided to install a ceiling fan right away in the family room, but I chose a chandelier in our hearth room since it was a vaulted and I wanted a bit of elegance in this space. That was a battle with my husband, but as you can see… I won.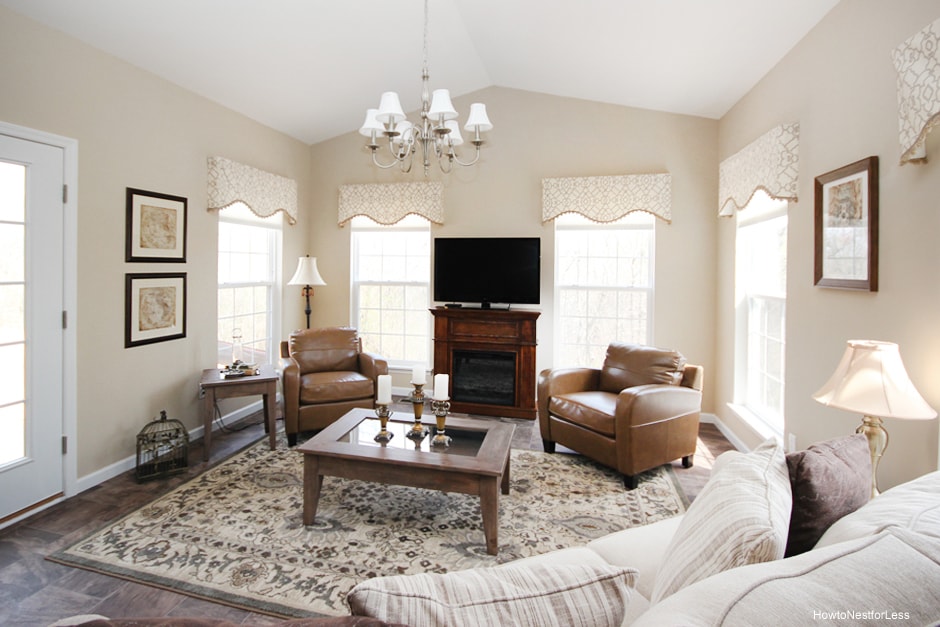 Well I noticed that a lot of rooms on Houzz… or on those TV design shows… or in decorating magazines… show these beautiful chandeliers hanging everywhere, especially in the master bedroom. Don't get me wrong, they're gorgeous. I mean some are just jaw-dropping. But I live in the Midwest. It reaches over 100 degrees here during the summer and the humidity hits you like a ton of bricks when you walk out the door. Wait a second… why did I put a chandelier in the hearth room with all of those windows again?
Well, I guess you can always buy a box fan or one of those stand up fans, but are they an eyesore? Some people (like my husband) love the white noise that a box fan can create, but again… they're kinda ugly.
And who really sees your master bedroom anyway? It's not like I have people randomly walking through there on a daily basis. We joked with our old neighbors that we lived next to them for 7 years and didn't even see their master bedroom until the week they moved out.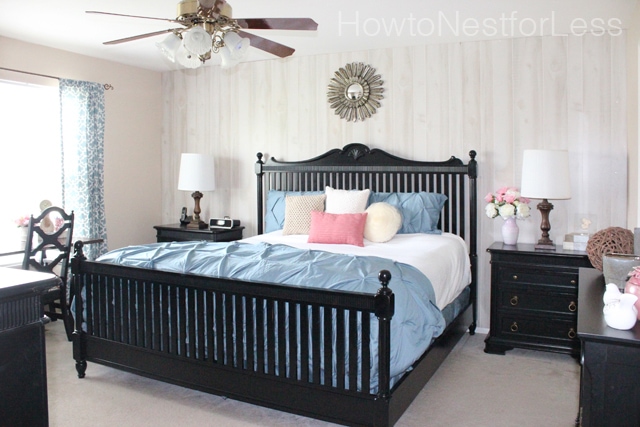 My parents used to have a ceiling fan in their kitchen.  OK, not really a fan of that (ha, didn't intend on the pun there but I'll roll with it). With 8ft ceilings and it hanging in a major traffic area, it just seemed to get in the way. Actually, we had to replace it with a normal light fixture after someone accidentally broke it while sweeping the kitchen floor.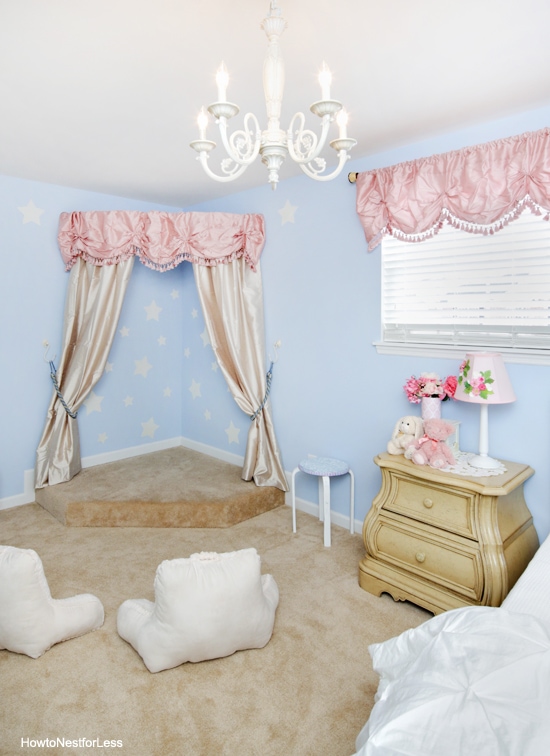 My daughter's room is the only bedroom in the house not wired for a ceiling fan. We didn't use hers once in the old place, and she really REALLY wanted a chandelier. Let's hope she doesn't change her mind this summer, or I guess we'll be heading out to buy her a box fan once the heat wave hits.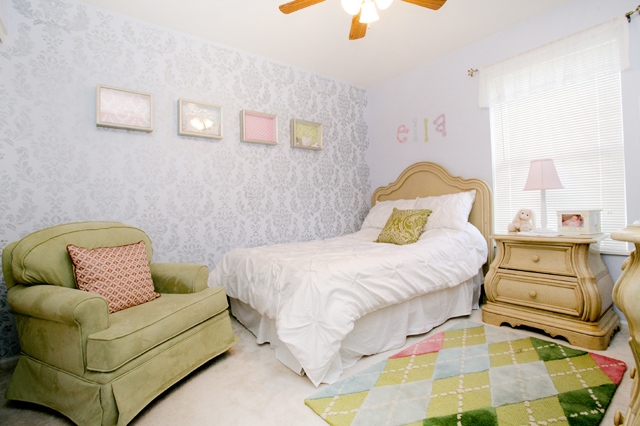 So c'mon… I know YOU have an opinion.
Do you care more about practicality or aesthetics?
Ceiling fan… yay or nay?