About 2 weeks ago I went to a fancy work dinner at a local restaurant. It was one of those places I can't afford on a normal everyday budget so of course the food was simply amazing.
One of the appetizers was this delicious steak bruschetta. Seriously, everyone was talking about it at work the next day. So we recreated it this past weekend at my parents house and it was a huge success!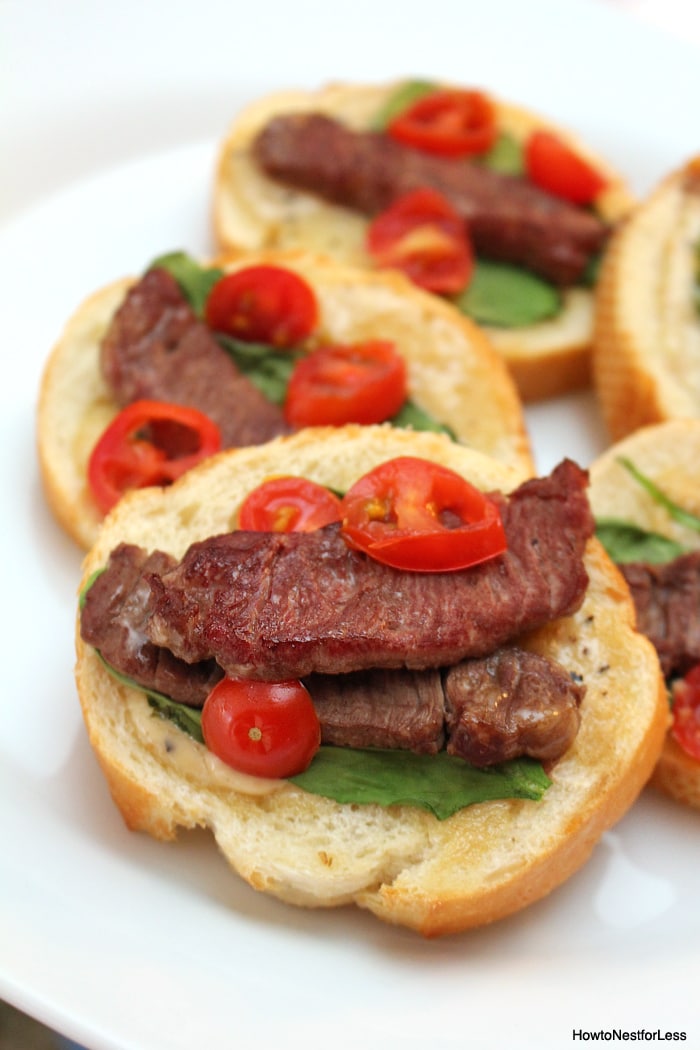 INGREDIENTS:
• French bread
• Baby spinach leaves
• Cherry tomatoes
• Creamy Caesar dressing
• Steak or tenderloin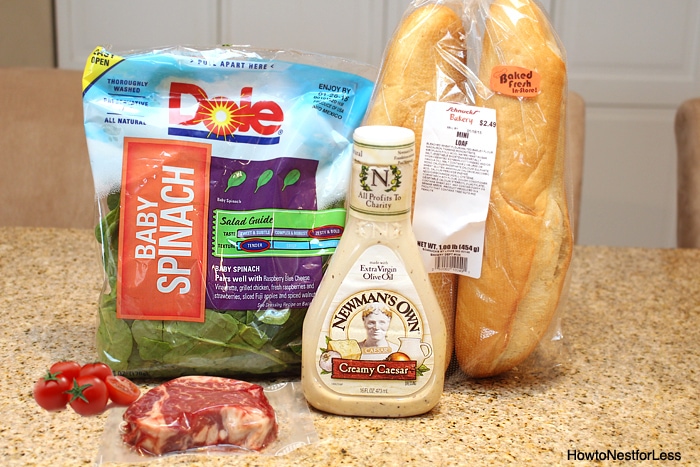 DIRECTIONS:
Slice your steak or tenderloin into strips and sear. Do not overcook the meat since you will also cook in the oven. Just a quick sear on each side and you're good to go. Set aside.
Slice the French bread about 1 inch thick and place on a baking sheet.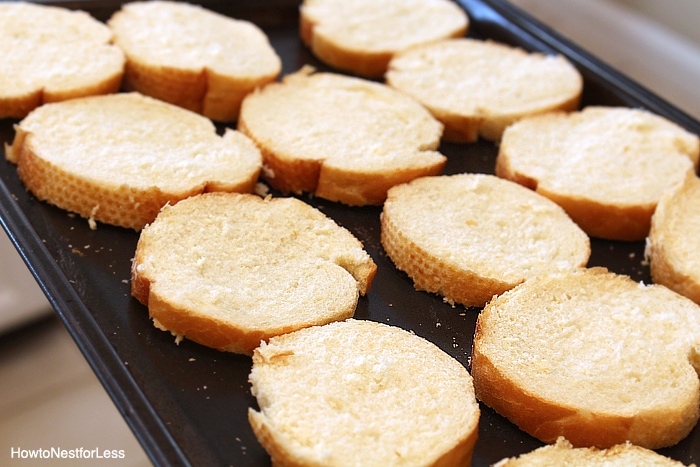 Put a dollop of creamy Caesar dressing on each piece and spread around the bread.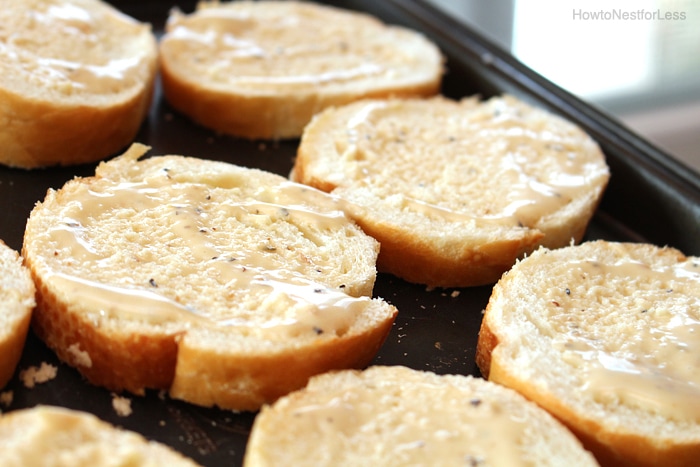 Next place spinach leaves on each piece (I used 2 pieces on each slice of bread).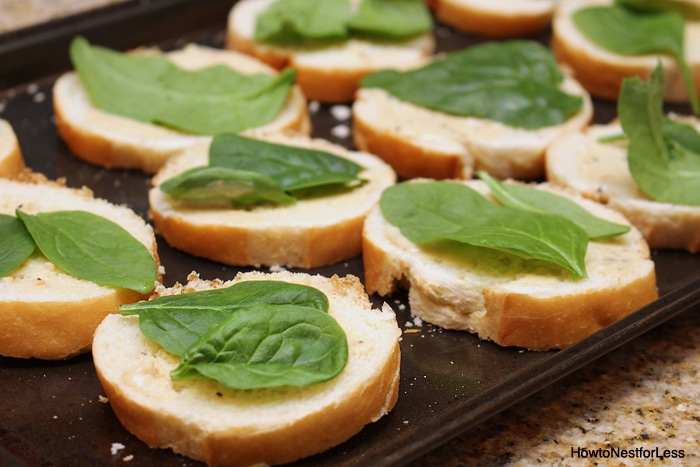 Next add the steak on top of the spinach leaves.
Bake for 7 minutes at 375 degrees.
Remove from the oven. Slice your cherry tomatoes and add to each piece of bread.
Bake for another 3-4 minutes.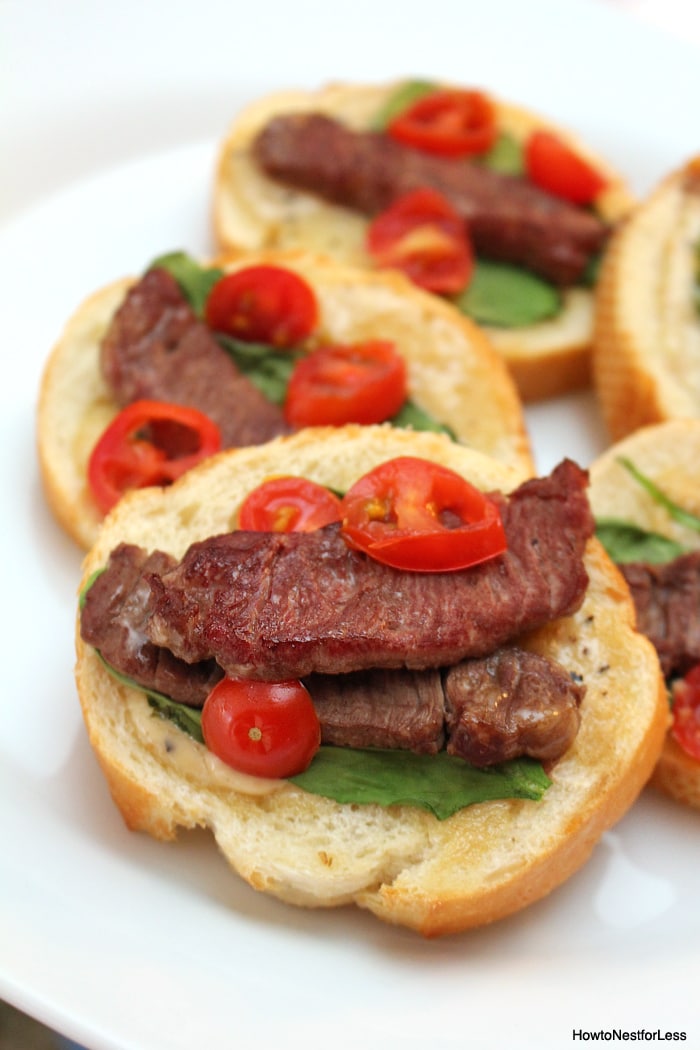 Mmmm hmmm… these are absolutely delicious!
So fancy looking, but only 5 ingredients.
My kind of cooking.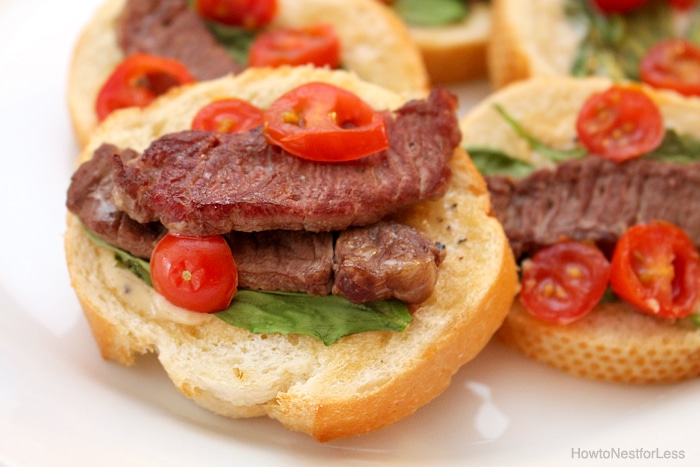 Definitely a fancy looking appetizer, right?
Maybe cook this up when you're trying to impress your guests!
HOPE YOU ENJOY!