This past weekend I gave my mother's guest bedroom a much needed makeover. The last project to complete the room transformation was giving some plain old curtain panels a facelift with the Large Wonderment Trellis Stencil by Royal Design Studio and some paint.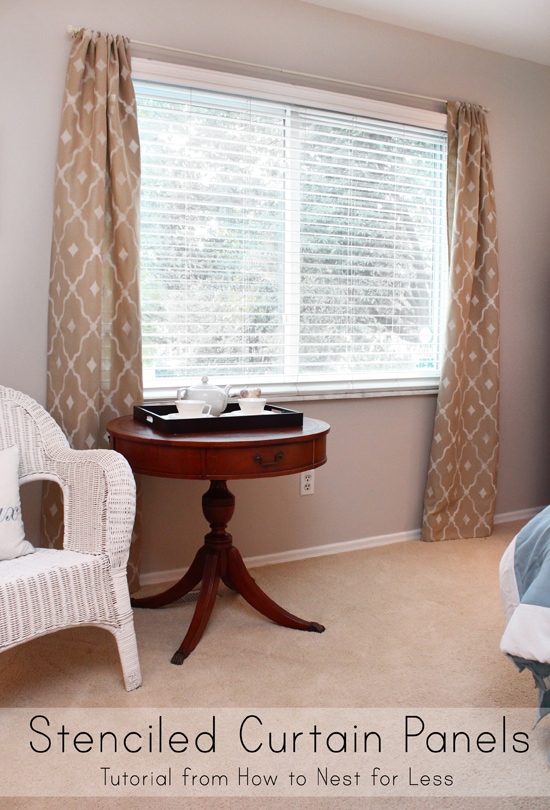 I purchased some cheap beige curtain panels from Walmart, I think for less than $15 for the pair.  I then grabbed some leftover paint from my mom's kitchen cabinet makeover and a small foam roller.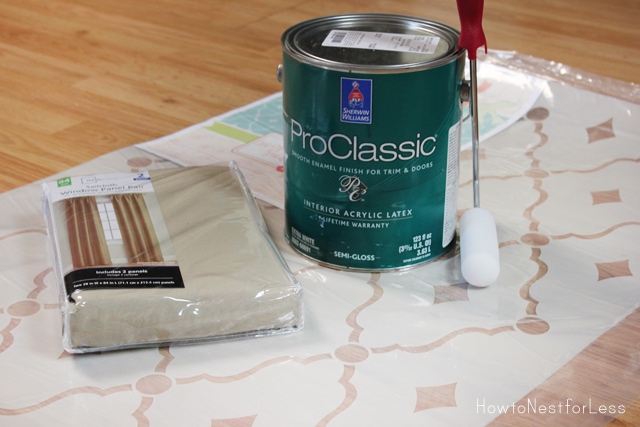 To begin I laid one of my curtain panels on the floor and secured the stencil into place with painter's tape.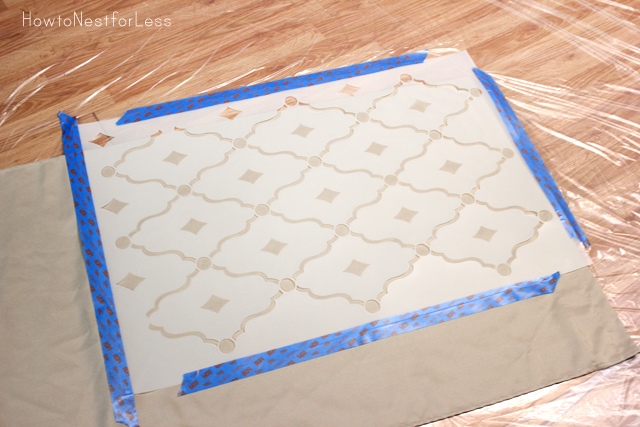 Then I used the small foam roller and applied one coat of paint to the stencil on top of the curtain panel. I waited about 5 minutes and then moved the stencil (it's easy, just lined up the stencil with where you've previously painted and roll on).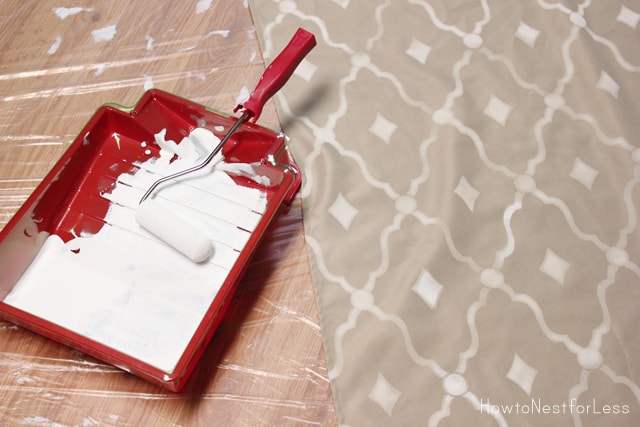 Both curtain panels took me less than 30 minutes to complete. Easy peasy project for a high end look!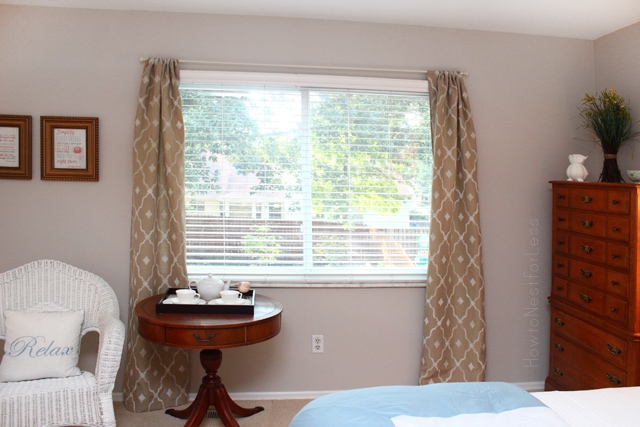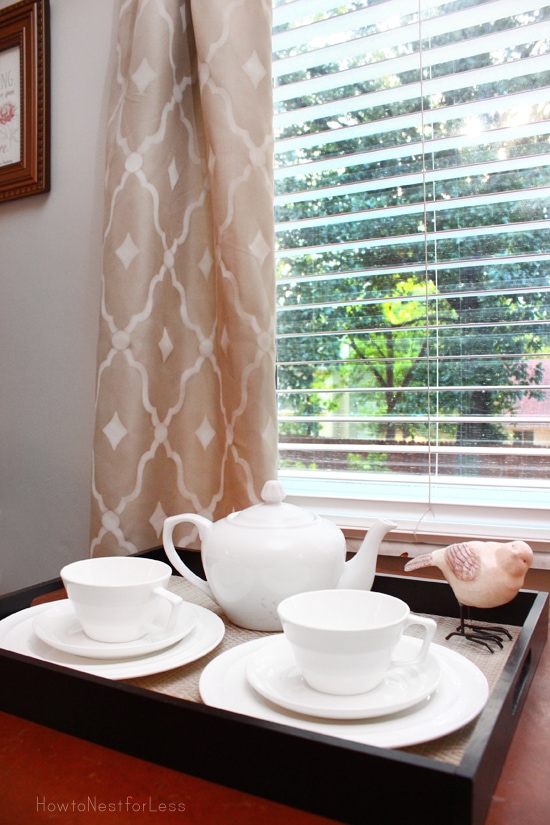 So, would you like to try this stencil project? Or maybe have another one in mind?
Well one lucky winner is going to receive a $50 STENCIL OF YOUR CHOICE (plus free shipping) from Royal Design Studio! How cool is that?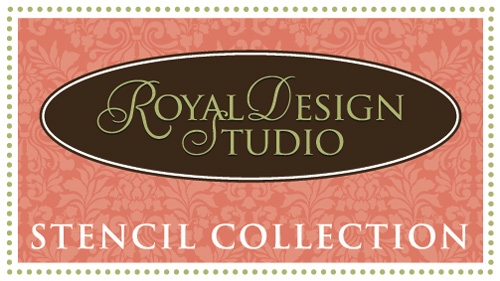 Here's some of my favorite stencils from their site…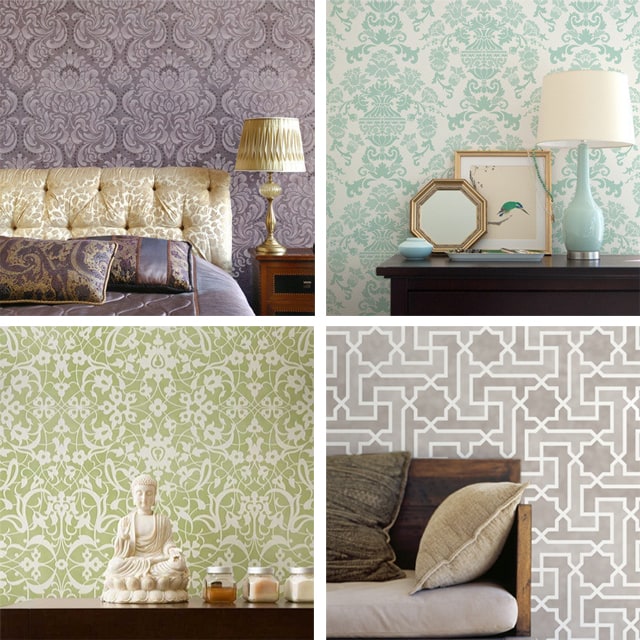 Pretty cool, right?
Now who's ready to win a $50 FREE STENCIL
from Royal Design Studio?

Winner will be announced on Monday, September 16th.
GOOD LUCK!