My kitchen is definitely not my dream kitchen. And due to our design ignorance, when my husband and I built our first home together 6 years ago, we picked out gray countertops, builder grade oak cabinets, and no stone kitchen backsplash. Blah!
The gray countertops against the orangish oak cabinets never made sense to me and I wanted to upgrade my kitchen desperately. While we don't have money to rip out all of the cabinets or purchase new countertops as of now, we decided a backsplash was our best option to tie the kitchen together on a budget.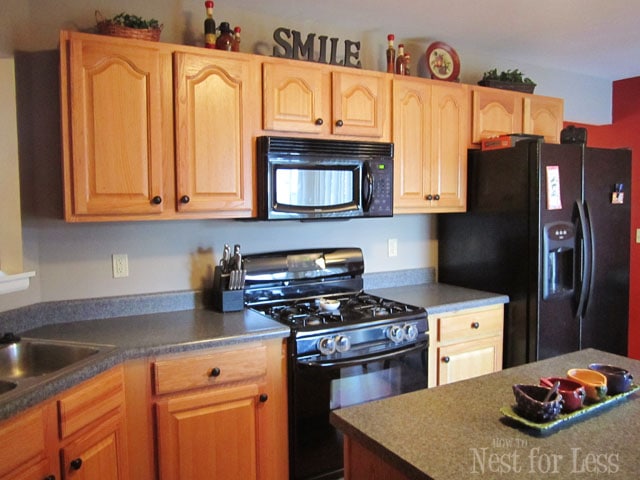 While searching the aisles of our local Lowe's, I found this wonderful stone for the backsplash that incorporated both shades of gray and orange. Absolutely PERFECT!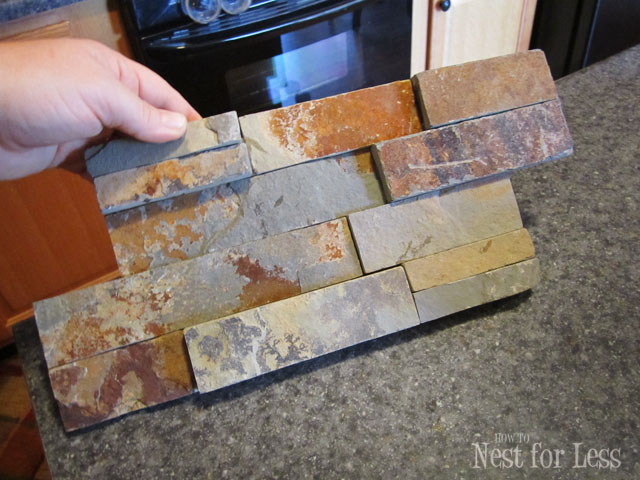 This project was a little beyond my DIY skills, so I hired my neighbor to complete the job! I would walk you through the process step by step, but as I said before, hand off on this one!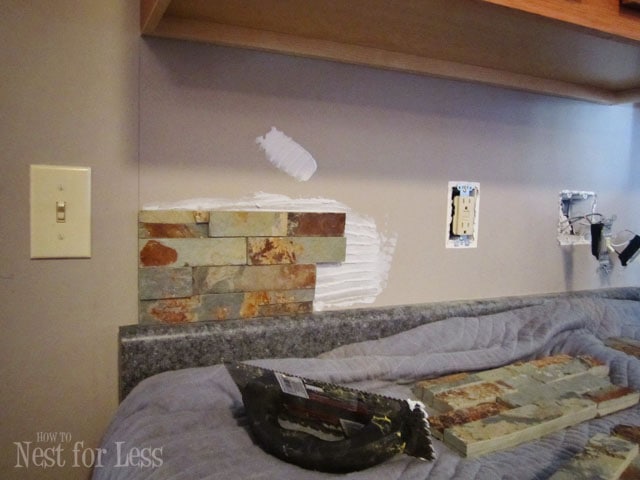 I can tell you that we rented a wet saw, purchased some supplies and got to work! …and first stone is up!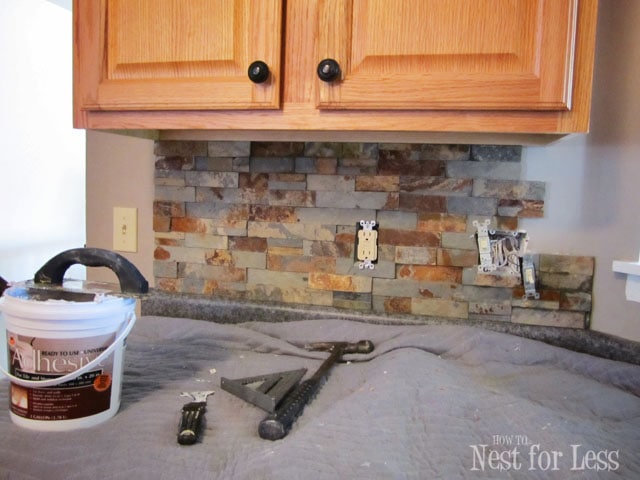 OK, making some progress. We actually decided to replace all of the outlets and light switches to oil rubbed bronze hardware. We purchased that from Lowe's as well.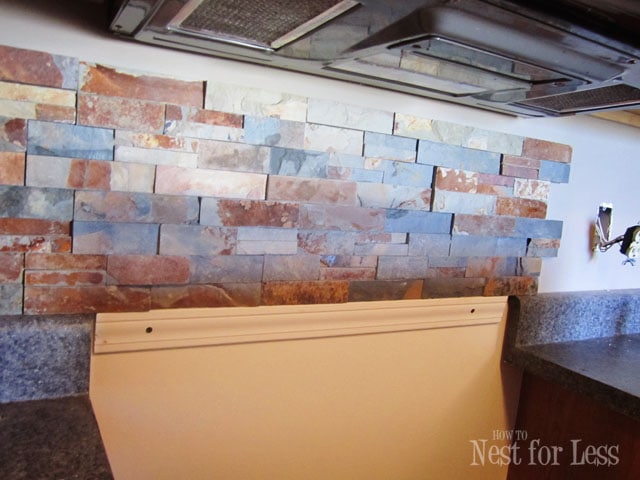 Behind our stove we needed to add a piece of wood trim to bear the weight of the stones since it didn't have the laminate backsplash to hang on. Just two screws in the trim piece and we were ready to rock. Once the adhesive cures, we can remove the trim (although we'll probably just keep it up since it's not hurting anything!).
Ready for some after shots? Just to warn you, there's a bunch!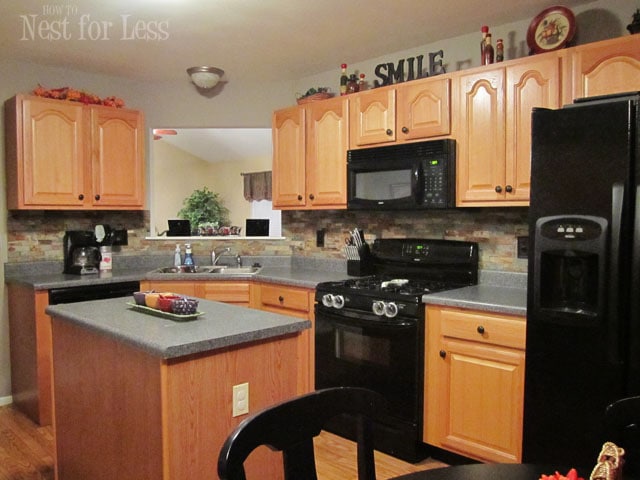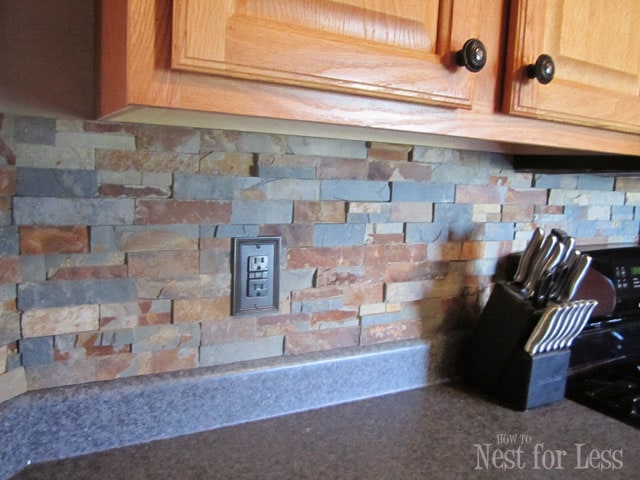 The colors seem to change throughout the day! Some of these shots are during the day with an abundance of natural light, while some others are at night with just ceilings lights on. Lovin' it any time of day!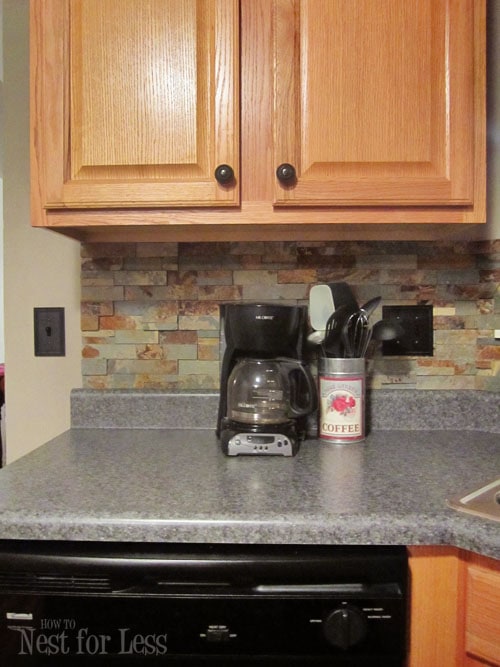 Such a great idea to switch out the cover plates and actual outlets to match my new stone kitchen backsplash! And don't you just LOVE the texture and varying depth on the stones?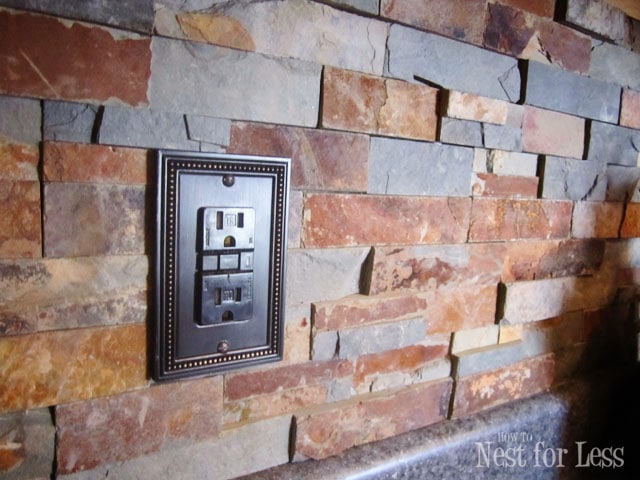 This stone kitchen backsplash from Lowe's was about $25 a box (includes 6 pieces in each box). To complete the entire kitchen backsplash and desk area, we used 8 boxes. We also had to purchase 3 electrical outlets and 2 light switches in the oil rubbed bronze. Not too shabby to transform the entire kitchen for under $350 in materials!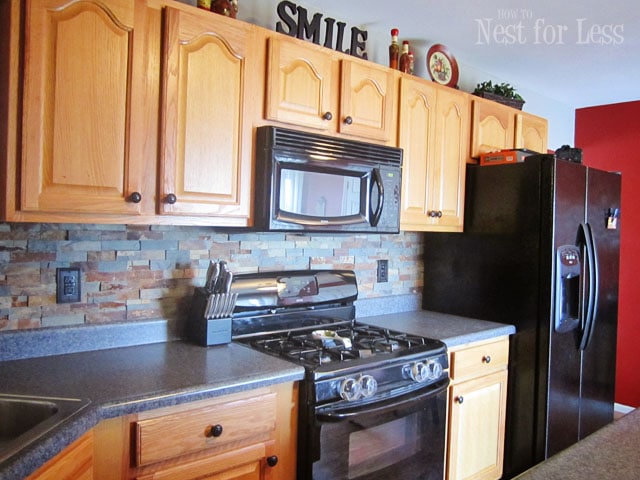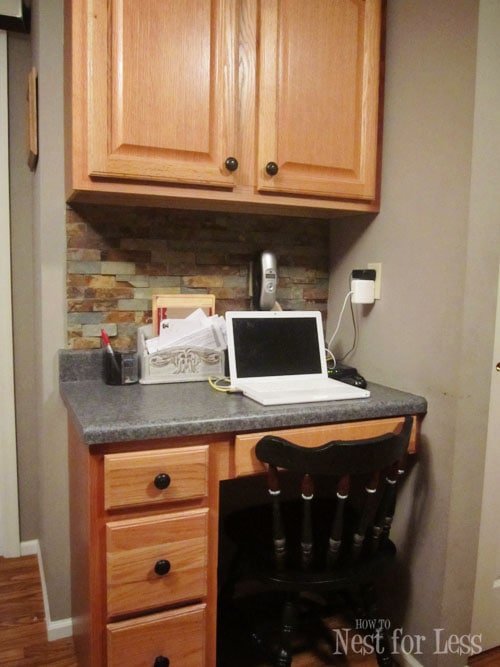 View of my kitchen desk where I pay bills. A little messy but functional!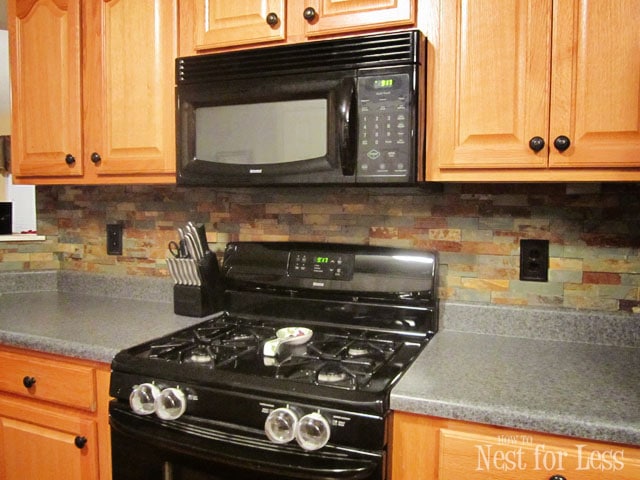 Yes, love how the orange and gray really pull from the stone kitchen backsplash to match the countertops and cabinets. It seems to all make sense now! So again here's the before and after!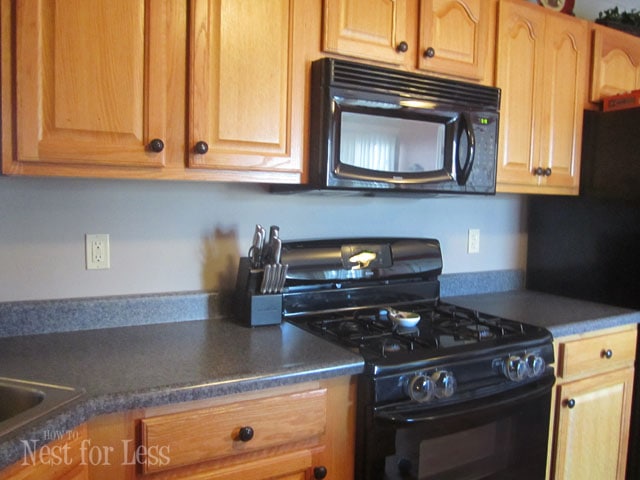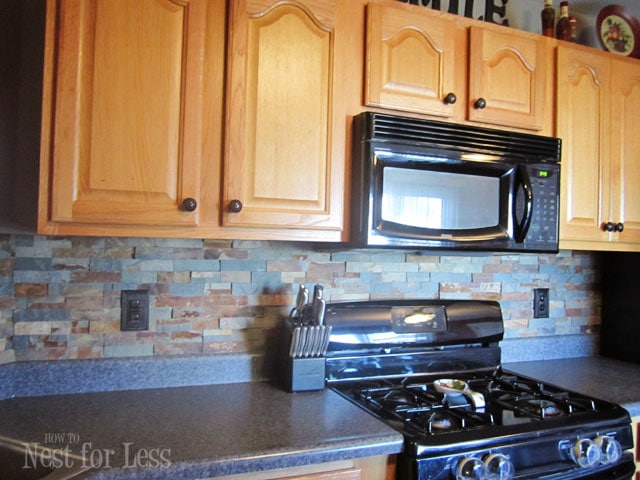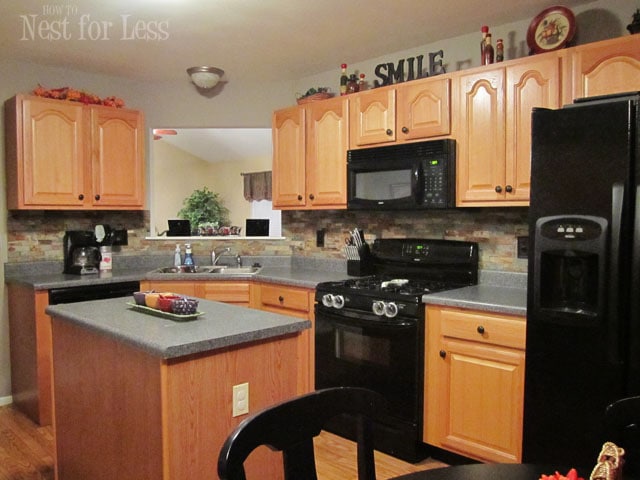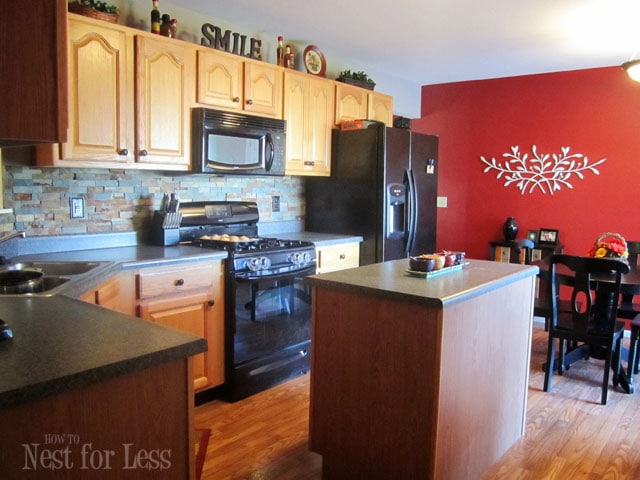 Thank you to our neighbor Jon for doing such a FANTASTIC JOB! I couldn't be any happier with the outcome. It's just amazing to me what a cheap fix can do to your space!
AND I'm super excited to get crown molding on my cabinets this Friday. WAHOO!! I'll definitely be sharing that one next week 🙂