Well, I had a new craft project that I was going to finish last night but I forgot an essential piece at work, bummer! My hubby had school so I decided to make myself useful and do something around the house: organize the hall linen closet.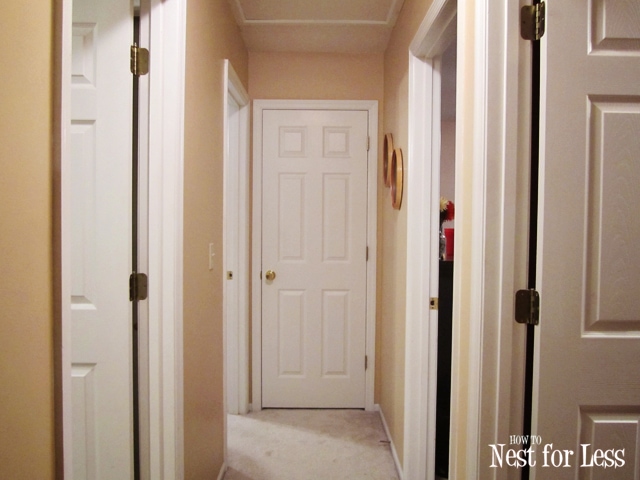 Yes, it's my nemesis at the end of the hallway. And I can't believe I'm about to reveal the mess!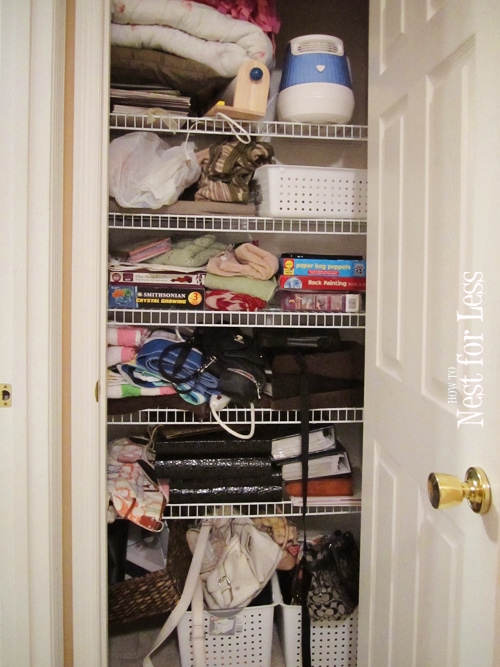 I know, I know… it's a wreck. Time to empty it all out and start over from scratch.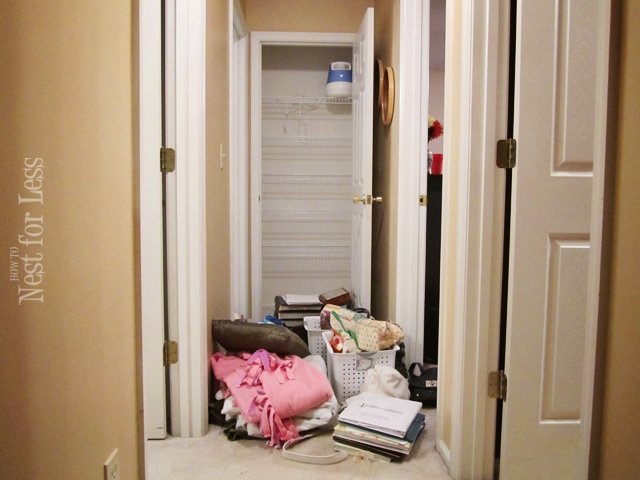 OK, just as a warning, I never promised all of my posts would be interesting, ha! I just watch shows like Hoarders and have to purge every so often. Plus writing about it gives me motivation to do more around the house!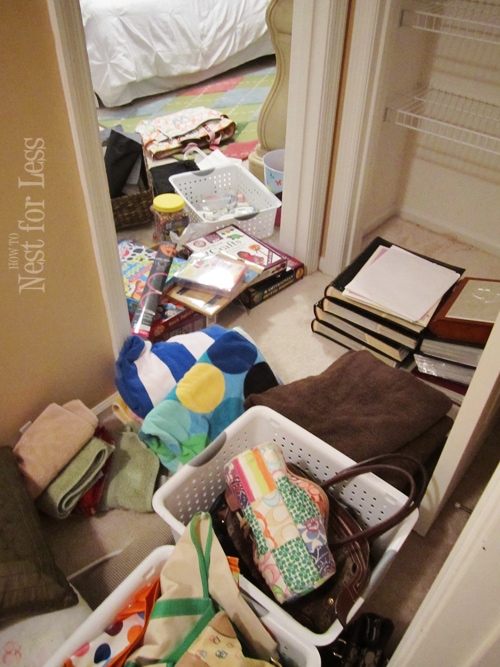 I started by putting the most important items back into the linen closet. First up… guest towels and pool towels.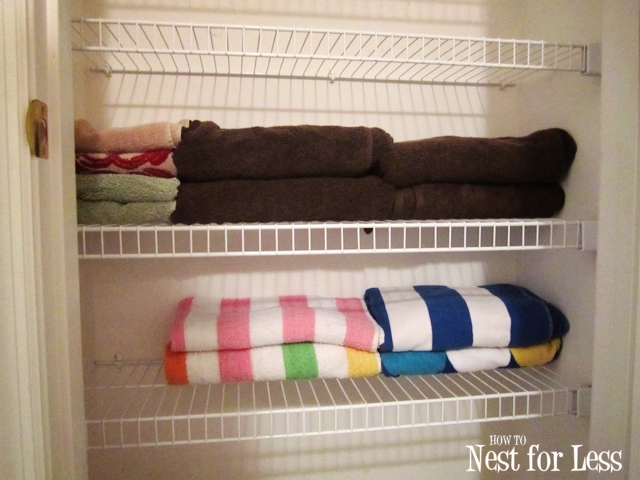 Next I lined up my purse collection. I really don't have too many so I had enough room to line them along the bottom shelf (plus I trashed a couple that were old and tattered).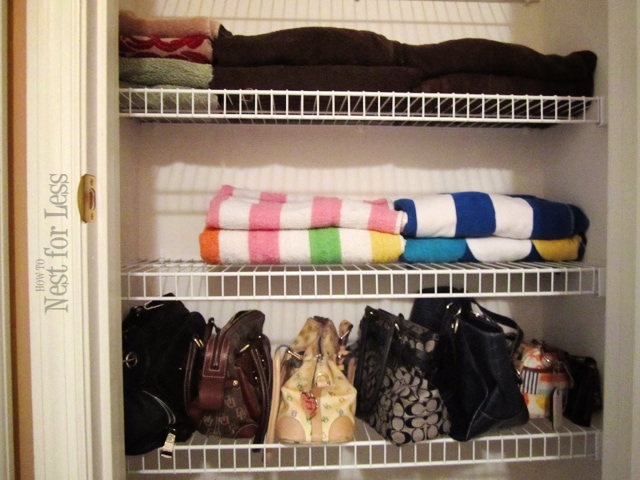 Some of the main items I store in the hall linen closet besides towels are crafts and art supplies. A couple of months ago I purchased a large gift basket filled with kid activities at an auction, including jewelry beads, sock puppets, a rock painting kit and paper bag puppets. My daughter and I have "Craft Sunday" while Daddy is working so we've really made a dent in our collection recently. At least I have an organized space now to store all of our goodies so we can find things in a jiffy!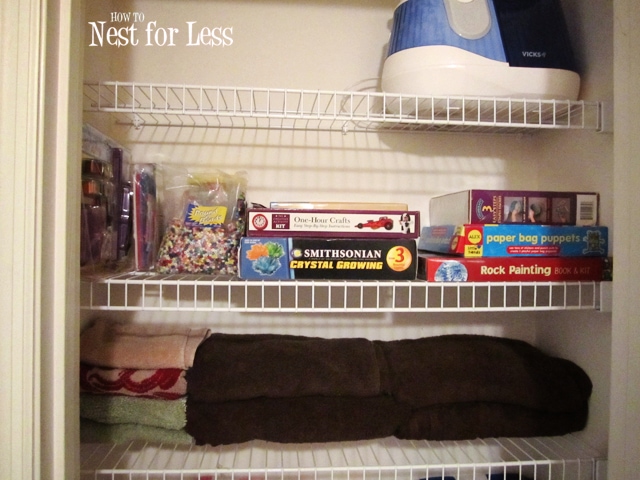 I used the top shelf to store our family photo albums and the humidifier.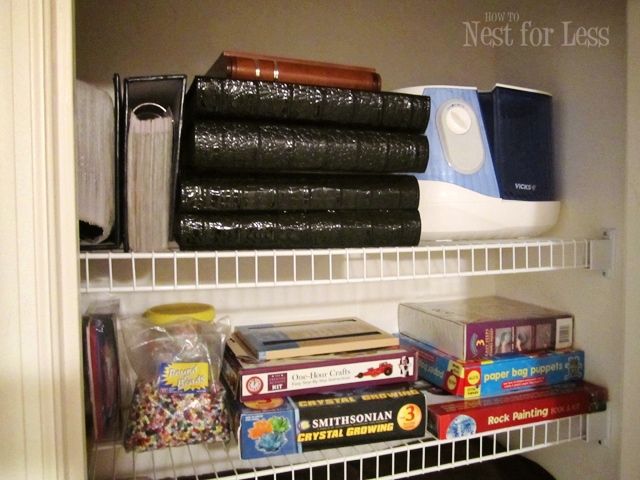 I repurposed some old white plastic bins to store some blankets and electronics on the floor of the closet.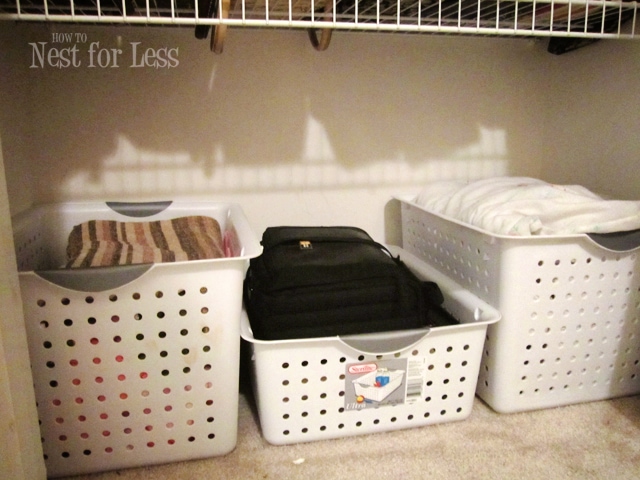 Dang, I sure did collect a lot of trash while cleaning out this closet! I must admit, it feels so good to PURGE.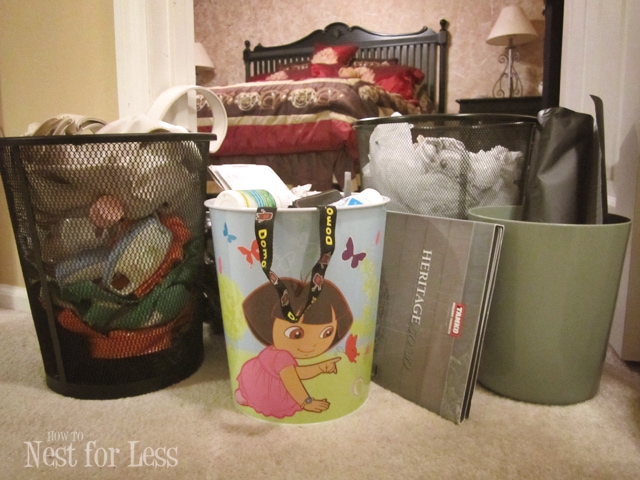 OK, the final reveal. Yeah, I bet you can hardly contain your excitement, HA!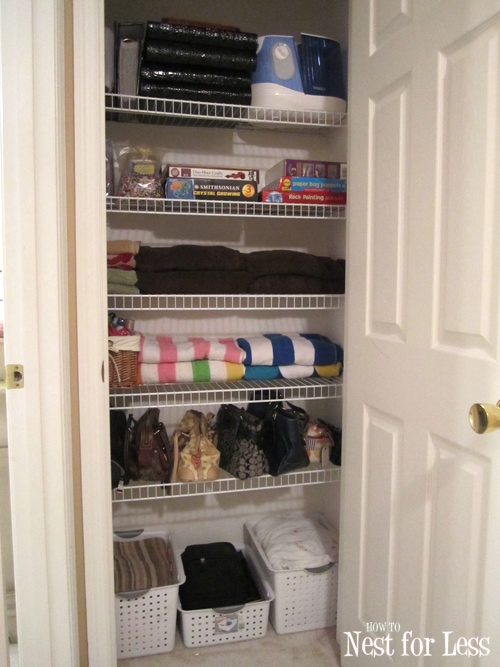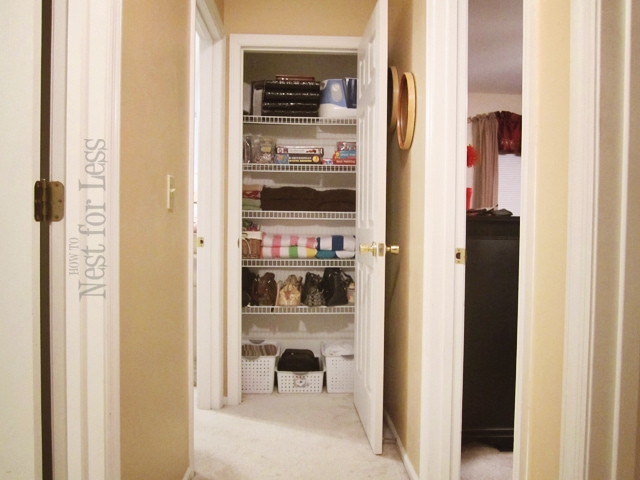 I feel like the hour I spent cleaning out my hall linen closet was completely worth it. I didn't do any special baskets or buckets; I just used what I had on hand for a short-notice organizational makeover. Clean life = happy wife!
Again, I warned you that this was a boring post! I'll be back again tomorrow with something A LITTLE more interesting… maybe 🙂