I found this clever trick on Pinterest the other week from Oops I Craft My Pants and had to try it for myself: iPhone covers using scrapbook paper!

Now when I had my first cell phone in high school (the old Nokia), I probably had about 15 different cell phone covers that I would switch out to match my clothes everyday! I figure this scrapbook paper iPhone phone cover is an easy way to update my phone without spending all the cash!
First thing I did was purchase a couple sheets of scrapbook paper from Michael's.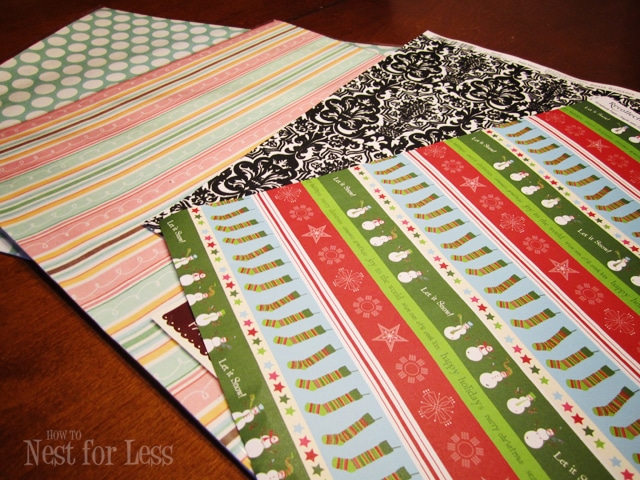 I also purchased a clear iPhone 4 cover from Best Buy. You could really purchase any cheap clear phone cover, but I wanted one with protective rubber sides since I'm a klutz and always drop my phone!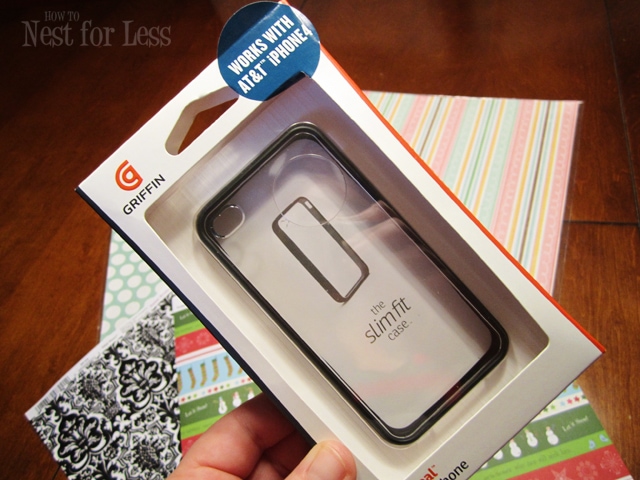 First thing I did was trace the scrapbook paper around the iPhone cover to get the basic shape.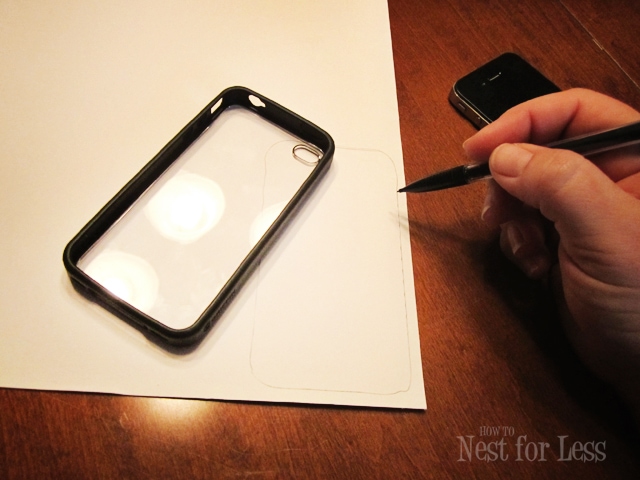 I cut out the main section just using a pair of scissors. I kept trimming and setting in the clear plastic phone cover until it fit perfectly. Once the shape was set, I used this as a template for the rest of the scrapbook paper.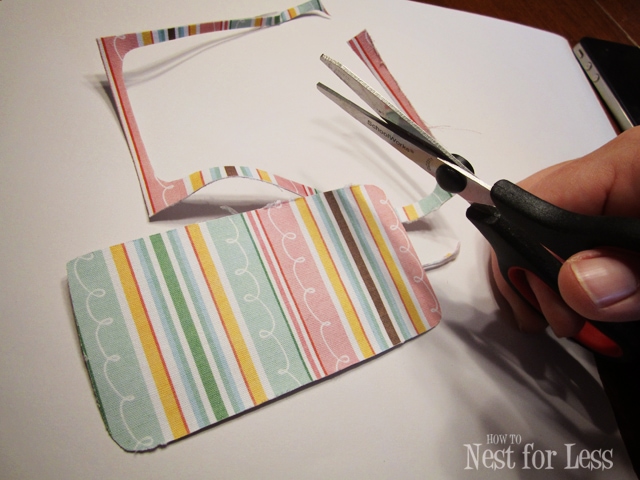 For the camera hole I used a pencil to sketch in the hole that I had to cut out using an exacto knife…. and that's about it!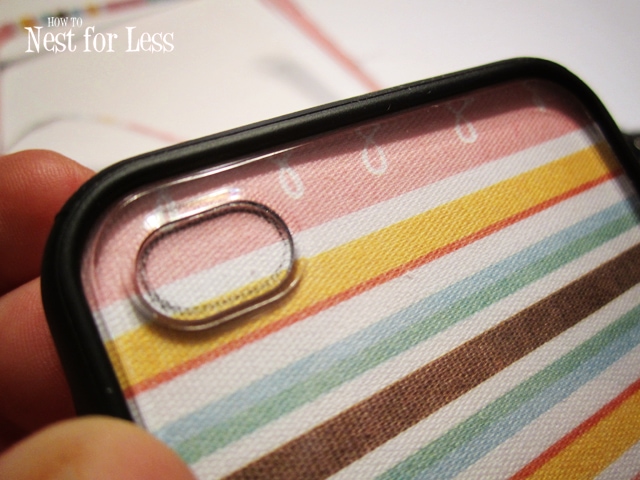 I'm really digging these fabric scrapbook pages! Love the texture plus I scored them on clearance for only $1 each!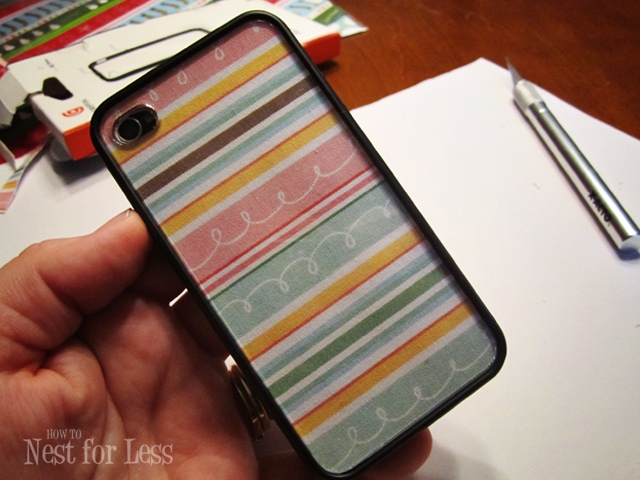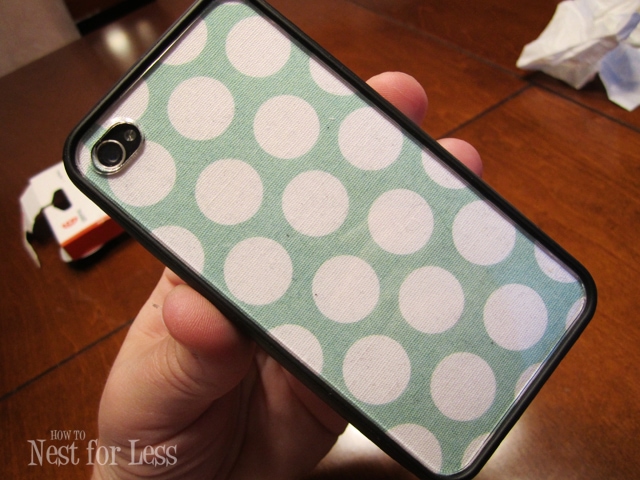 Oh, and that iPhone cover below? I designed this in Photoshop with my blog logo. Yep, just normal laser printer paper that I cut to size!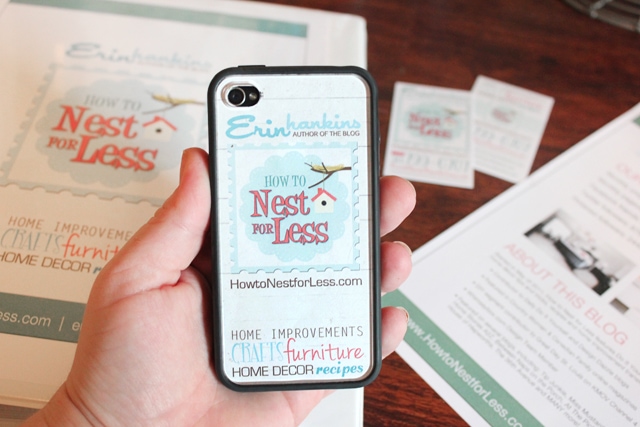 This is also a great way to get festive for the holidays!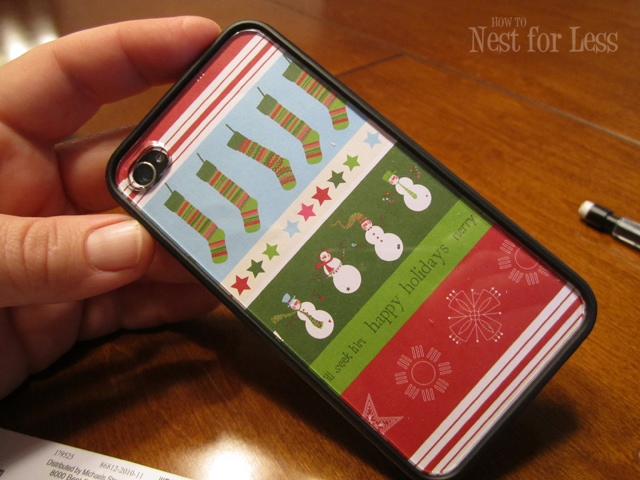 And I think the black damask one is my favorite for now!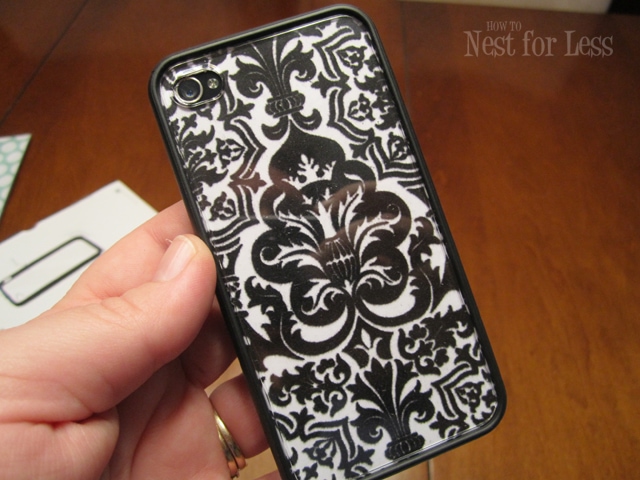 Oh, thank you Pinterest for another great idea that's affordable and easy to make!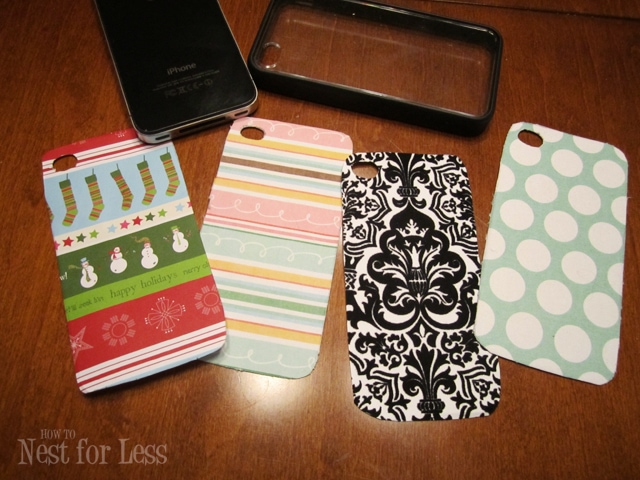 And you can also see all of my holiday scrapbook paper phone covers here!