My favorite aunt recently gave me a family momento: an old crib that my older twin brothers used to sleep in as babies at my grandmother's house.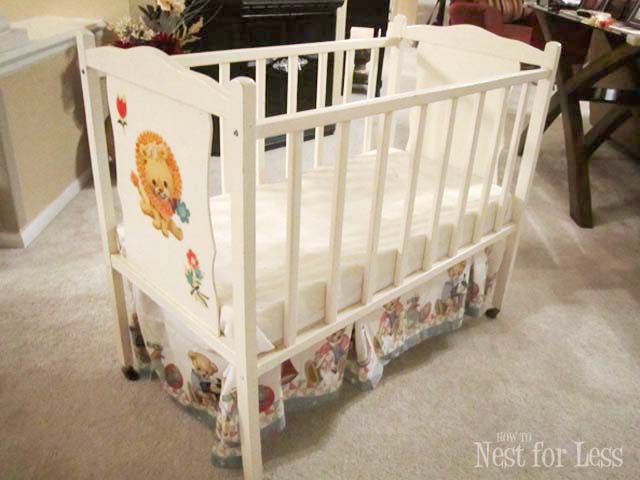 Yeah, this is total 1970s. The decoupaged lion and flowers on the ends and teddy bear skirt. I thought a little love could go a long way on this piece… at least as a play crib for my 3 year old's dolls! OK, so here's the before… and after!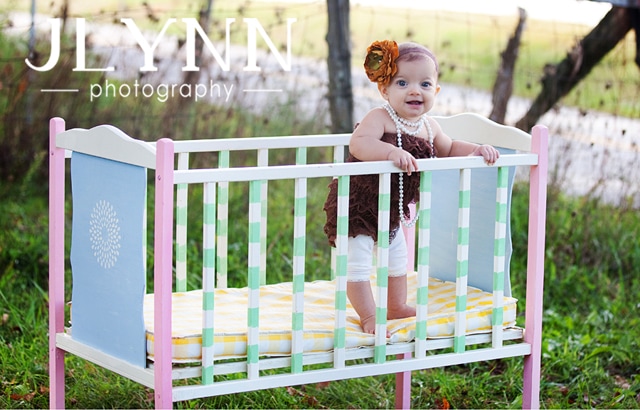 Photo courtesy J'Lynn Photography in St. Louis.
Here's how I completed the transformation of the 70s style crib from trash to treasure!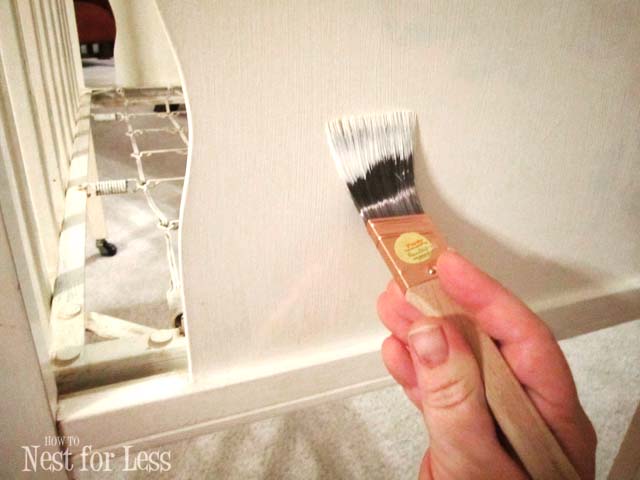 First thing I did was sand down the 1970s decoupaged lion and flowers and gave the whole crib a coat of Old White Annie Sloan Chalk Paint.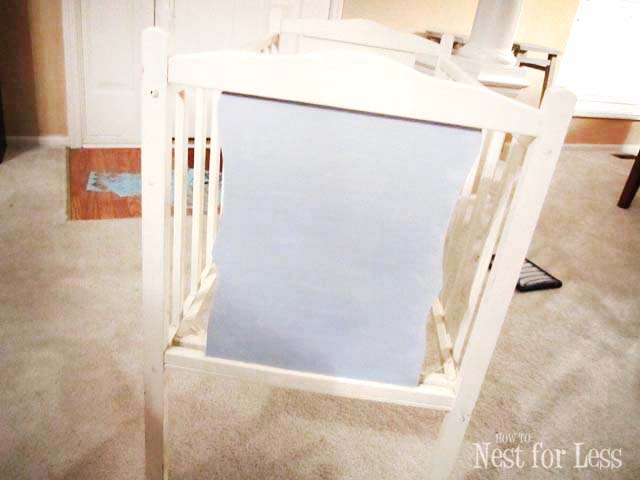 I painted the side panels in Louis Blue Annie Sloan Chalk Paint. I really had no clue where I was going with this project, just painting on a whim! Sometimes that's a little scary, but this time it was fun!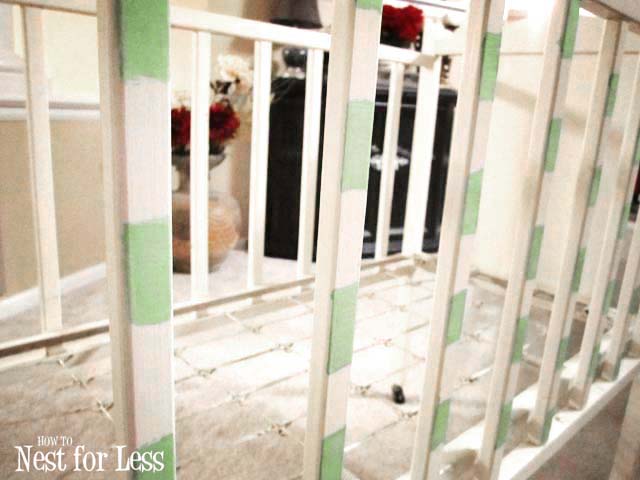 For the crib spindles I decided to use a combination of Old White and Antibes Green to create a checkboard pattern.
FYI… I purchased a bunch of colorful tester pots from Shades of Amber to try out some new bright and fun colors. Seriously, one of the best investments I ever made (although the price of the tester pots did go up recently, BOO)!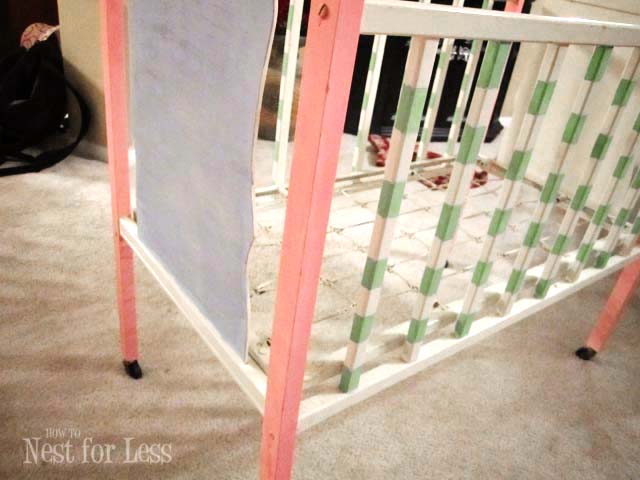 For the legs of the crib I used combination of Emperor's Red and Old White chalk paint to make the perfect pink!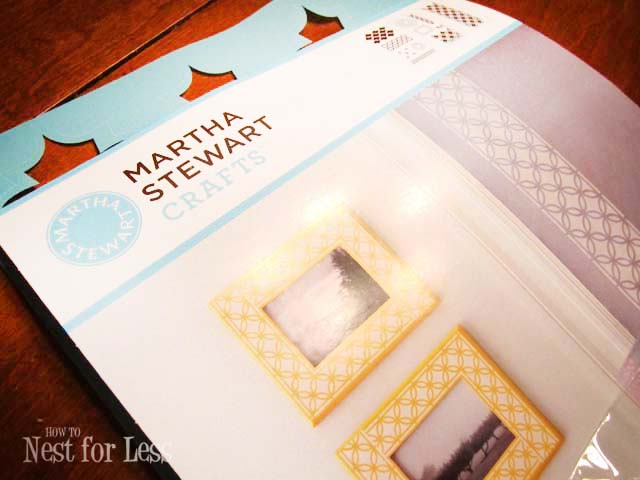 The complete this makeover I added a simple stencil from Martha Stewart in Old White to the blue side panels of the crib. Then I distressed the entire crib lightly and put the old school checkered crib mattress back in as is. No bedding needed, just the pop of yellow to complete the look!
Wanna see the final result? All photos are from J'Lynn Photography.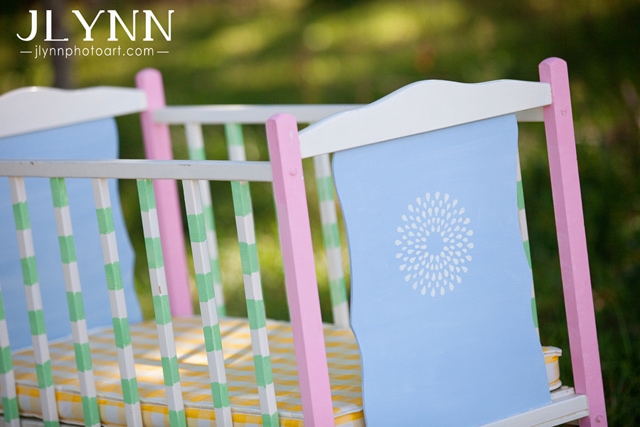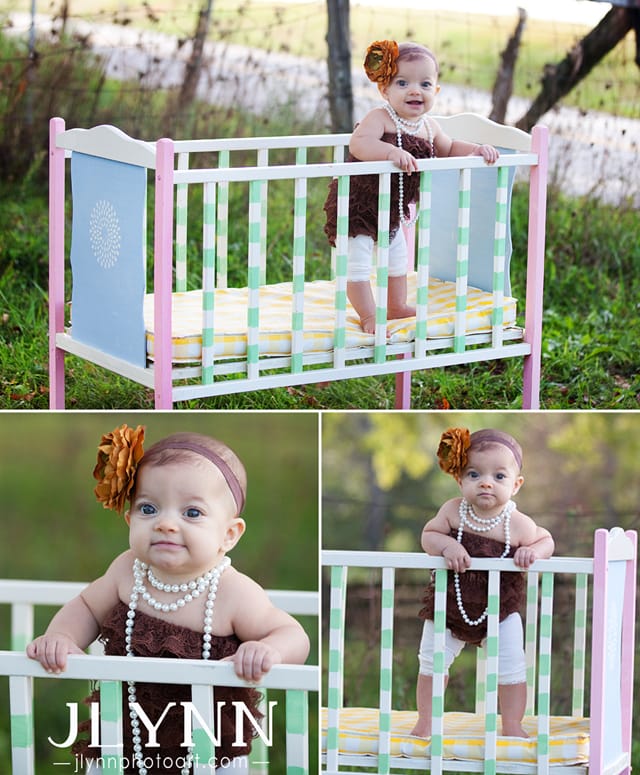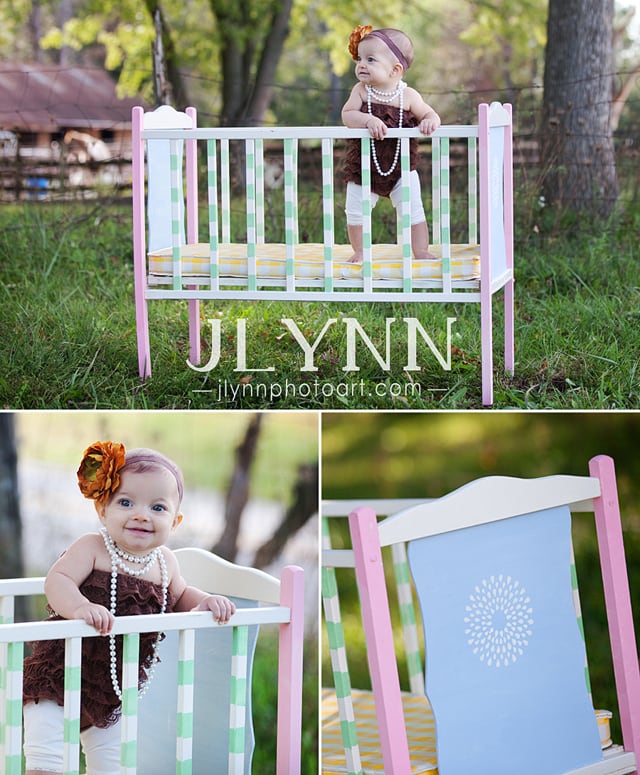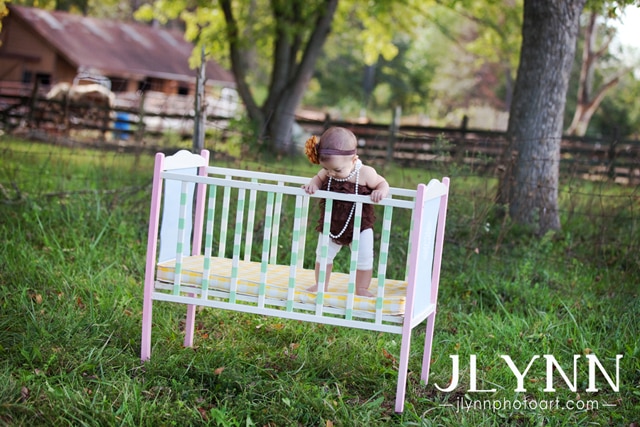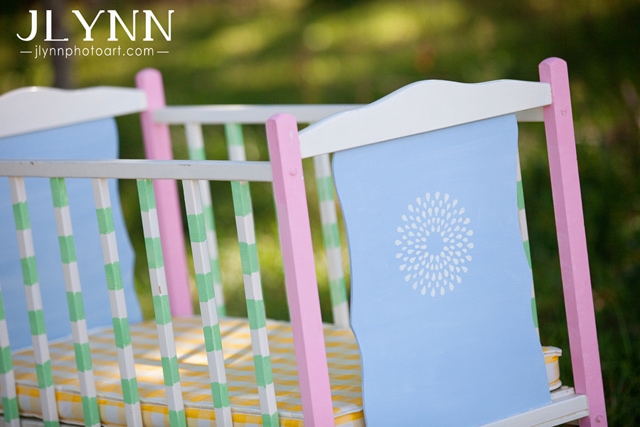 Totally loving this makeover! I didn't really pay too much attention to detail throughout the process since I wanted it to have that vintage feel to the final piece (and I was winging everything along the way!). I think my daughter is going to love playing with this one!