I wanted to make a cute & cozy little reading corner for Ellie at my brother's house in her new bedroom since the kid is obsessed with books right now. So a couple weeks ago I sent Ben out on a search to find me the perfect chair to makeover and he found me this…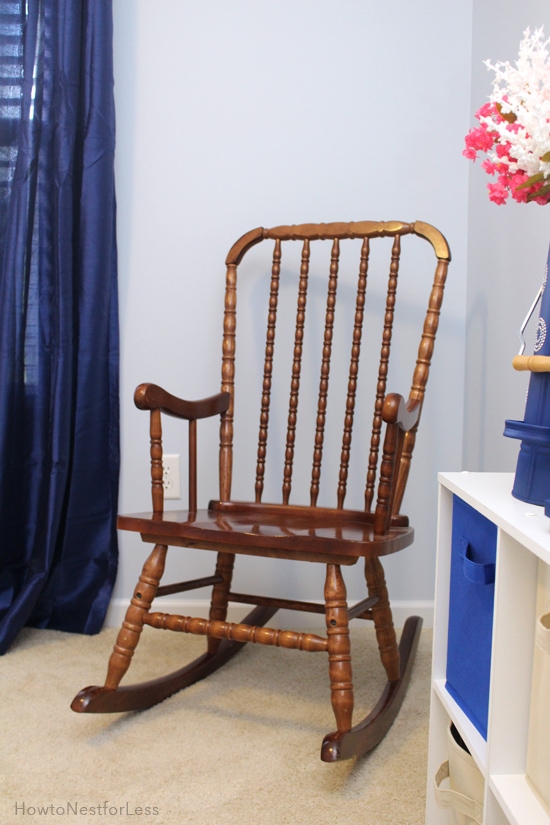 I was surprised; it was actually in really good shape and only $10! It was almost a shame to paint it, but it really didn't go with the room. So I took out my Zinsser primer and some Plutonium spray paint in Polar white.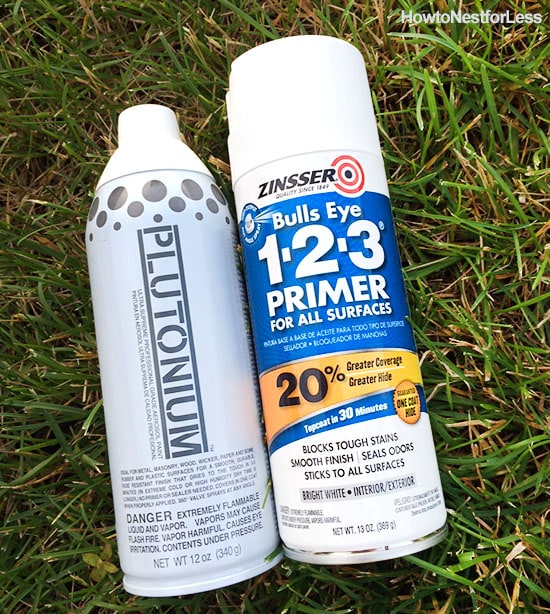 I've told you before, this Plutonium paint dries super fast… like in under 5 minutes fast. I actually wish I would have skipped the primer and only used the Plutonium since I had to sand after the primer (I hate that bumpy, gritty feeling primer can leave behind).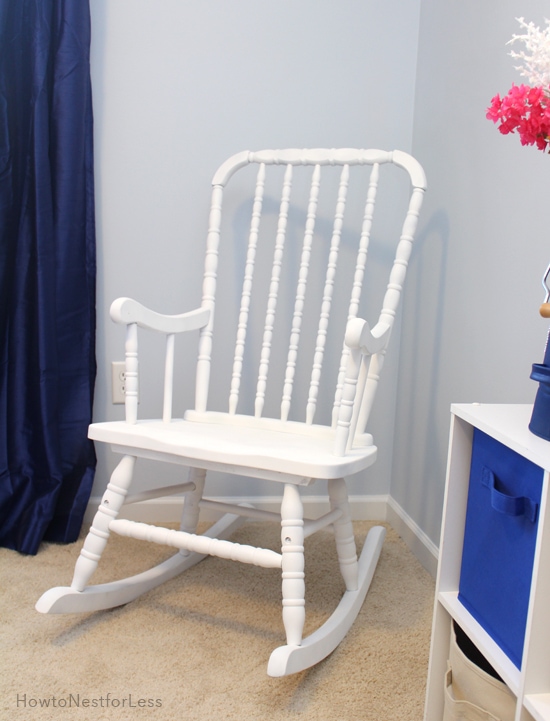 Once the paint dried I grabbed some acrylic paints from Michaels. Light blue, dark blue, and coral colors, plus some white just in case I made any mistakes (cause we all know that happens).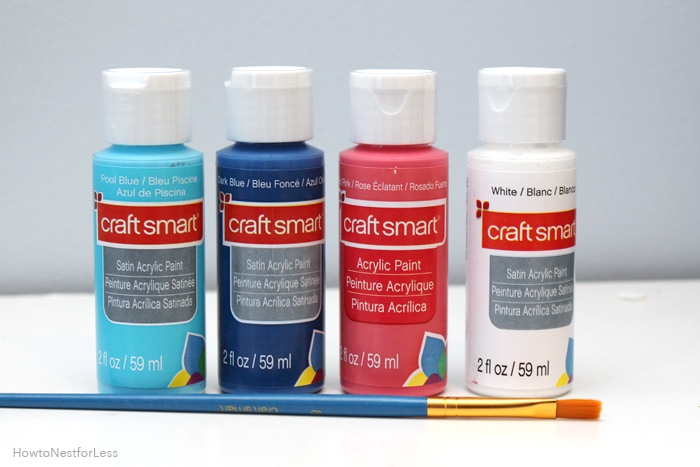 I started with the dark blue and painted the little knobs on the spindles, every third one. Nothing too neat. Just a quick swipe of the paint brush.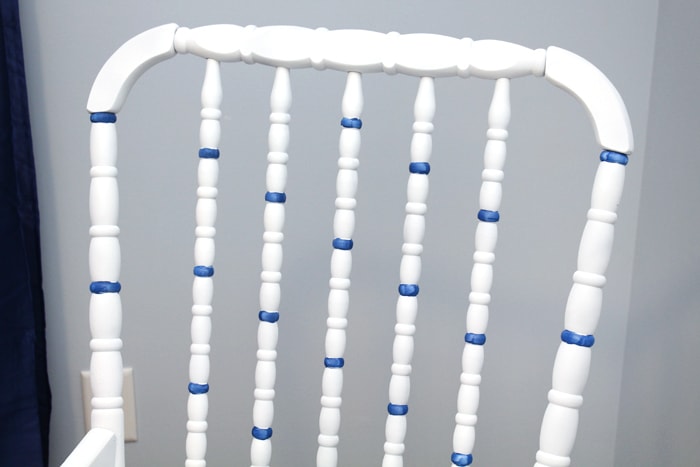 And then the coral and light blue to follow…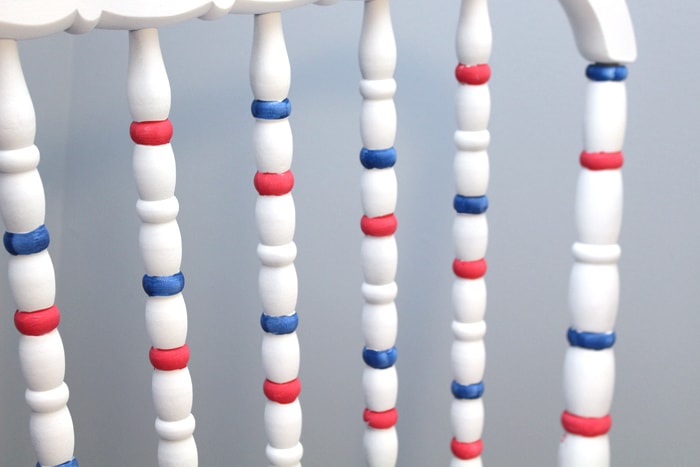 And in no time it looked like this!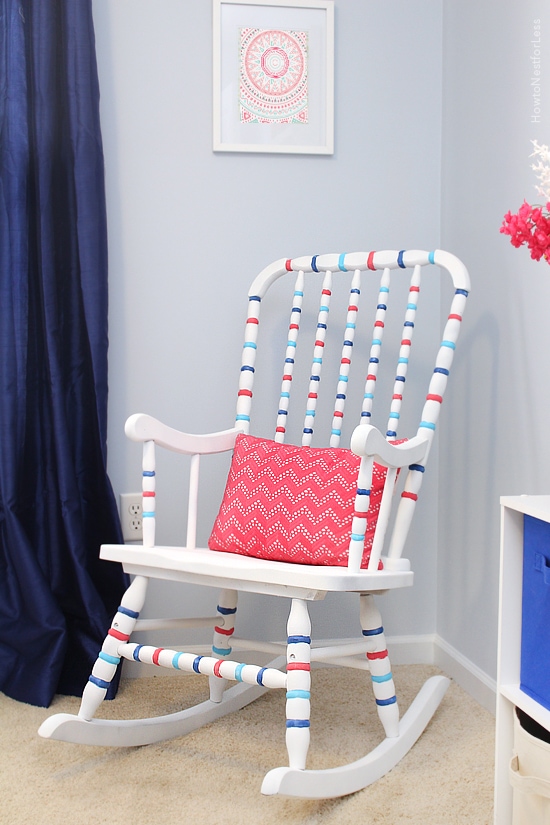 Funny to say that the most expensive part of this makeover was the pillow.
$20 from Target.
The chair was only $10, and the paints were less than $3 for all 4 colors.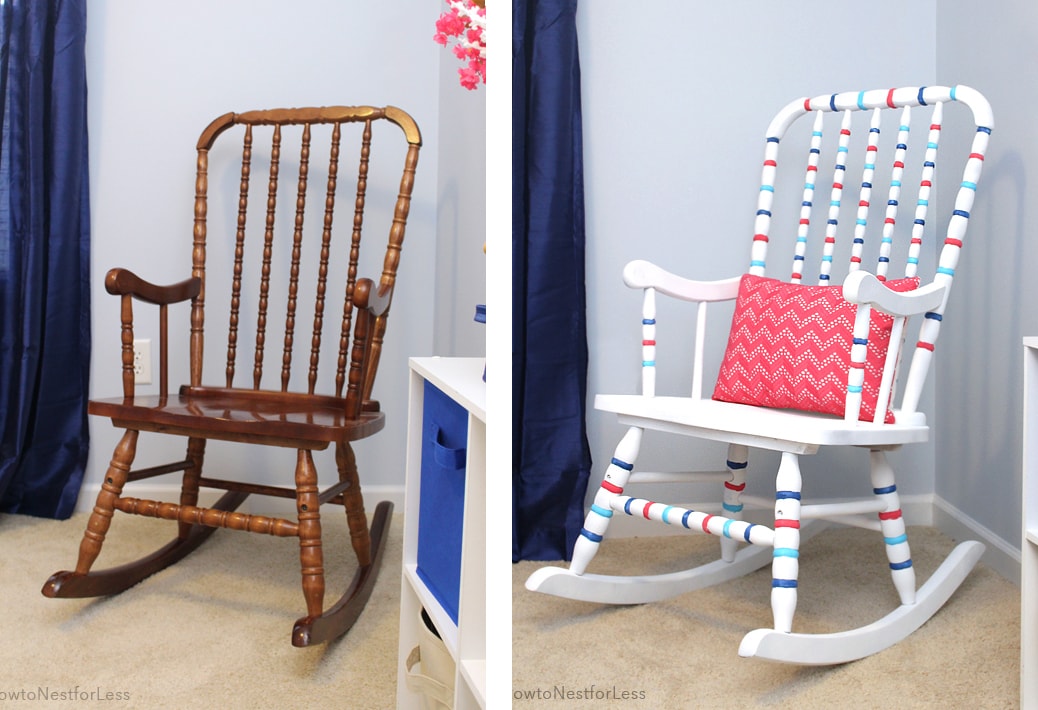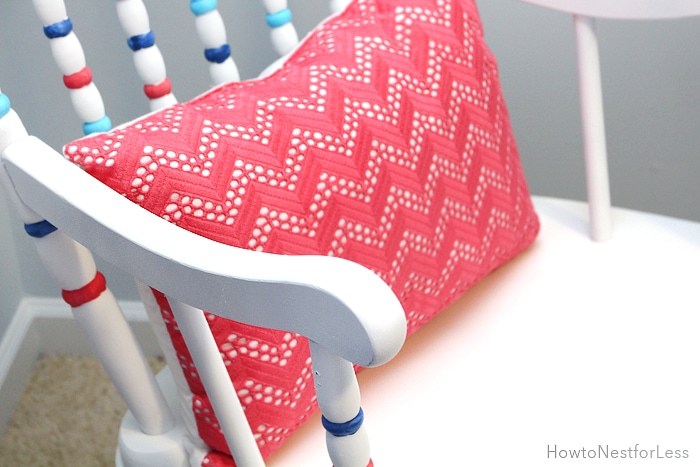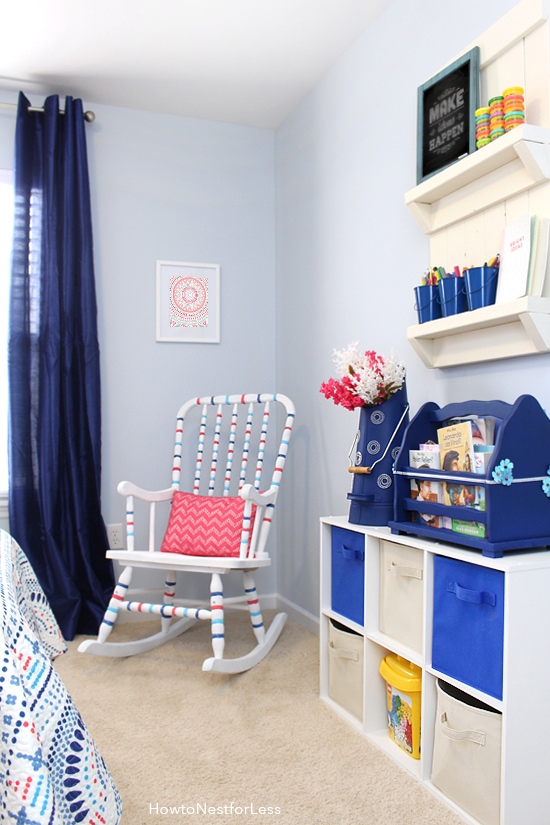 Now Ellie has a fun little place to sit with her books at night.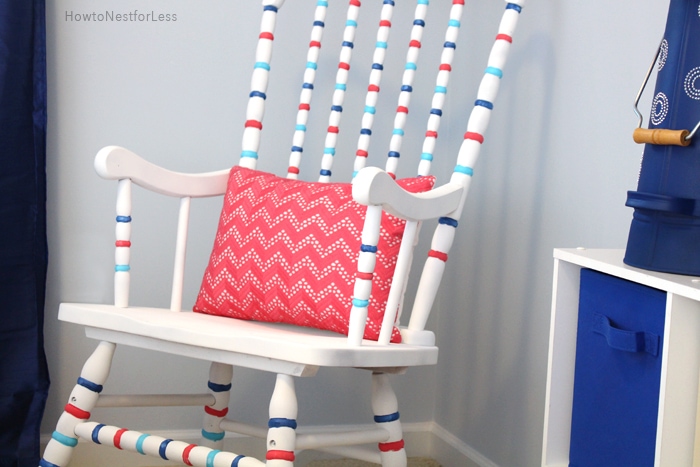 And if you want to buy this Plutonium spray paint,
you can order it from Red Posie's website.
They even have free shipping right now!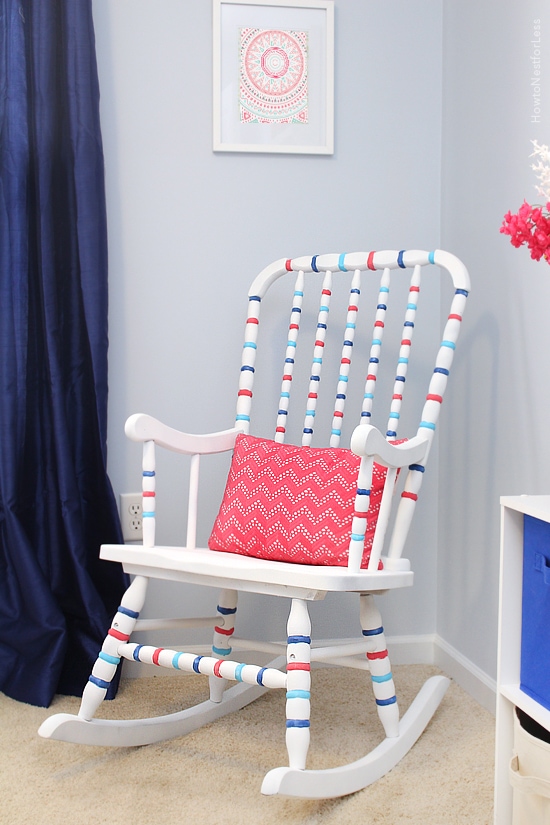 YOU CAN SEE THE ENTIRE BEDROOM MAKEOVER HERE.