One of my favorite crafts to create in a bedroom makeover is a lamp makeover. It's so easy to find a cheap, bland lamp base and shade and add some embellishments to make them match your décor.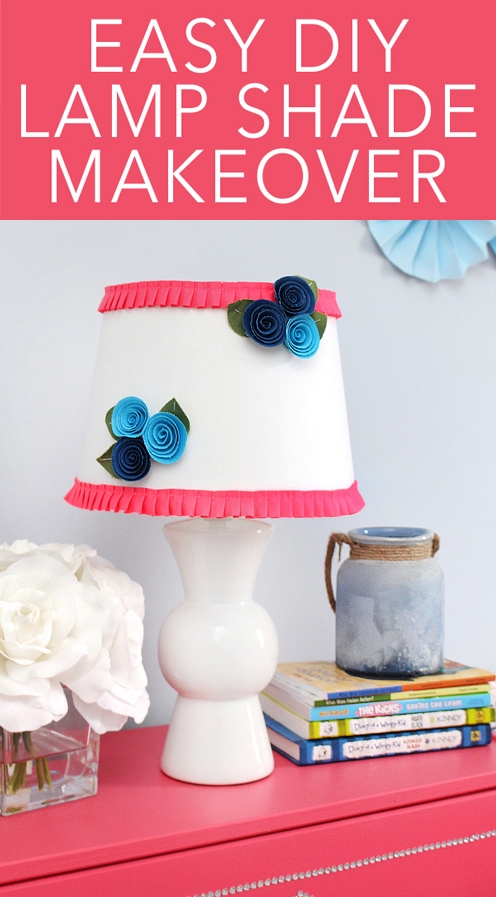 For Ellie's bedroom makeover I started with a plain white lamp & shade. For the rest of the supplies I gathered some hot pink ruffle ribbon and some canvas flowers from Michael's.


I started by hot gluing the ribbon ruffle trim around the top and bottom part of the lamp shade.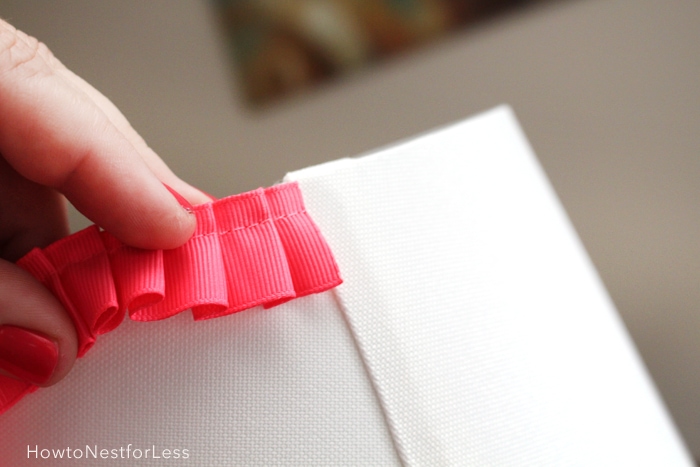 Next I added the canvas flowers. I decided to only use the light and dark blue flowers to match the rest of the room décor. Just three flowers at the top of the shade, and another three towards the bottom.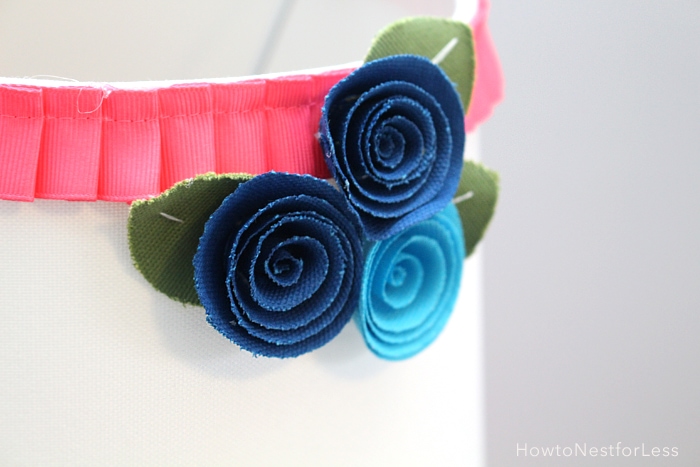 Super simple, but love that this now matches the rest of the colorful room!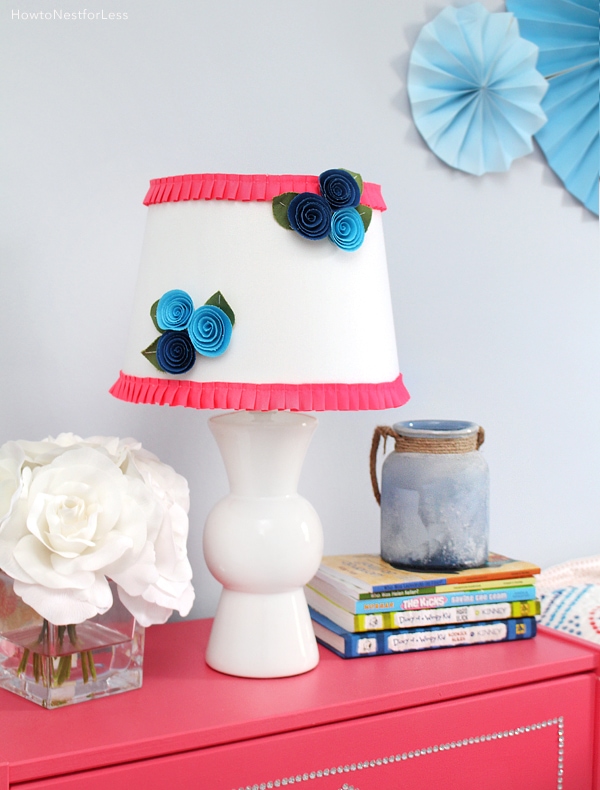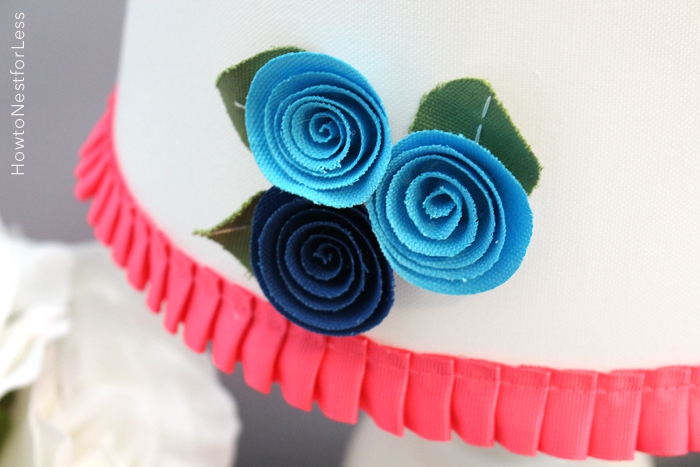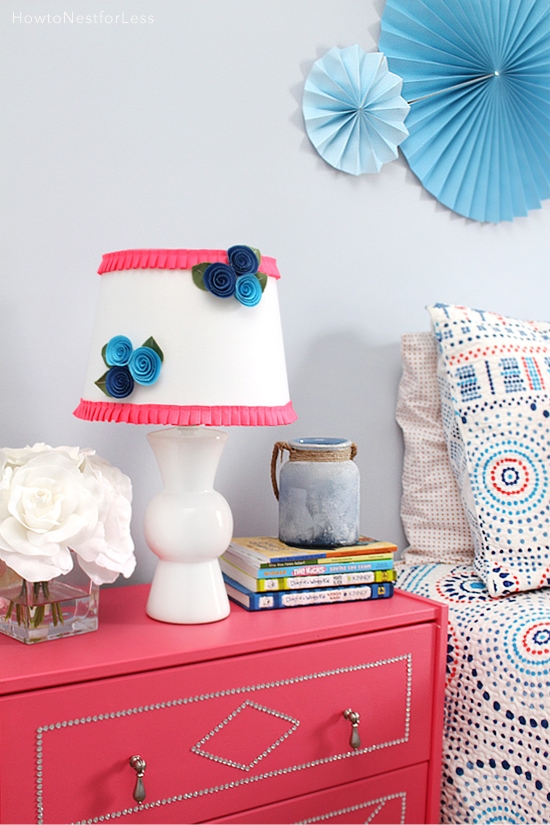 And if you want to see another lamp shade makeover that was for Ellie, check out my Anthropologie-inspired flowered lamp shade. Still one of my favorite craft projects!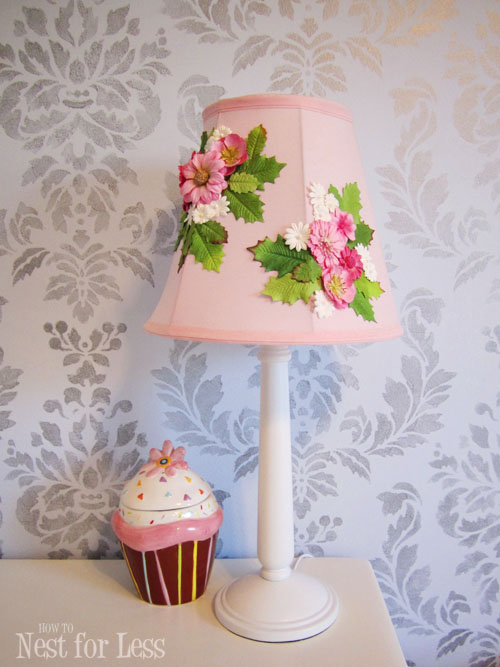 Or my family room lamp shade makeover!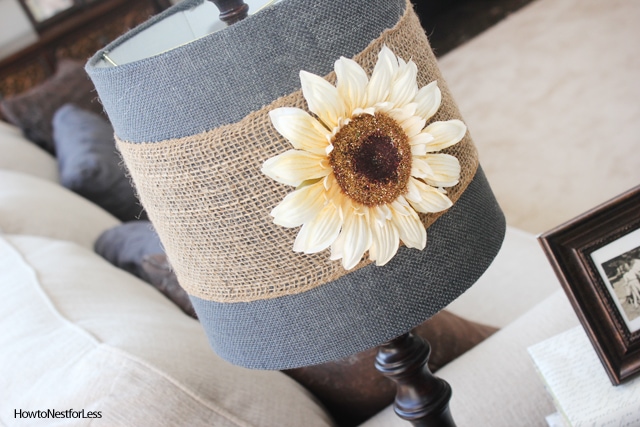 So do you like to match a lot of décor for your kids rooms?
Aren't lamp shades one of the easiest projects out there?
I foresee more of these in my future 😉