This is basically the best bartering story you will ever hear.
Remember a couple weeks ago when I showed you my updated sun room with the new charcoal gray walls? My only gripe was the electric fireplace with the TV that stuck out like a sore thumb.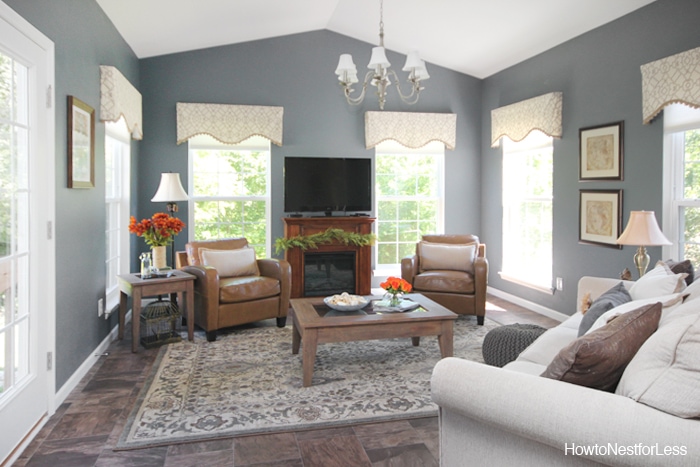 Well, I'm happy to announce:
PROBLEM SOLVED.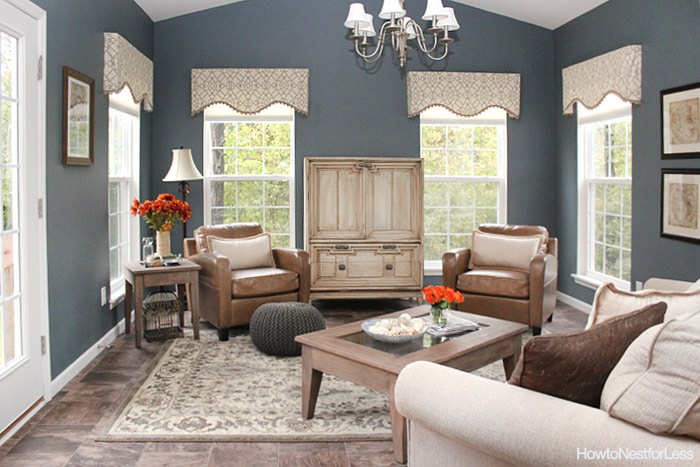 So what's the story behind all of this?
I told you guys about a week or two ago that I bought a new piece for my dining room from Red Posie. Well I paid the $35 to have it delivered to my house (total deal since I don't have a truck) and when Laurie and her husband Mike were here I gave them a little tour of our new place.
Laurie noticed the electric fireplace in our sun room and said she's been looking to buy one but mentioned she didn't want to shell out $400 for it. I mentioned I was trying to get rid of it and she could just take it for free. I was just happy that someone would actually use it in their home.
But then Laurie suggested the best bartering deal ever: I give her my electric fireplace, she finds an armoire to turn into a TV cabinet for me… even trade.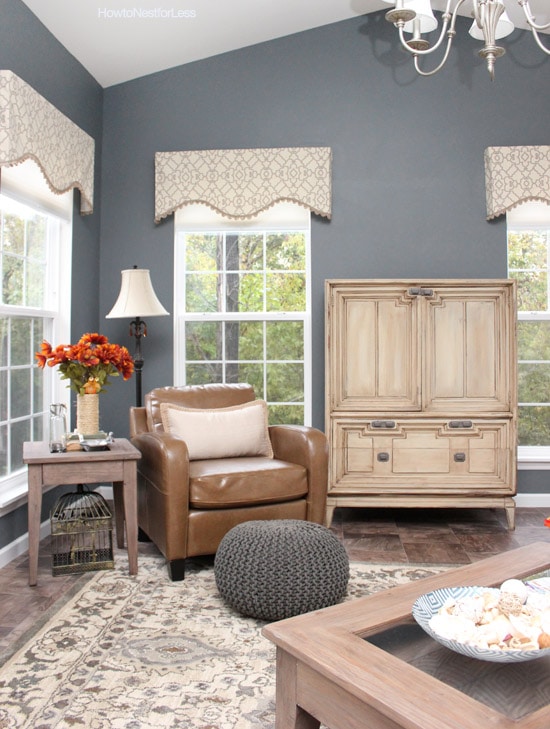 What?! Ummm… DEAL.
So she found me an old armoire, sent me a pic for approval (did you see the hardware and lines? of course I loved it!), let me pick out the paint color, and finished up this amazing new piece in less than a week.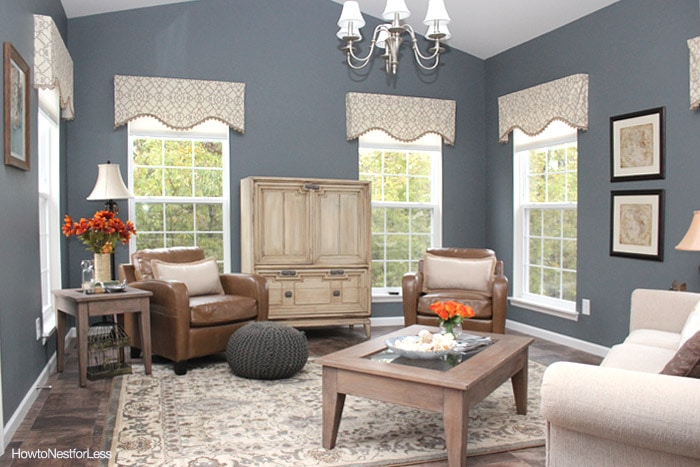 And it was absolutely perfect.
Here it is with our TV inside.
The old TV didn't quite fit inside so we swapped with the one from our bedroom.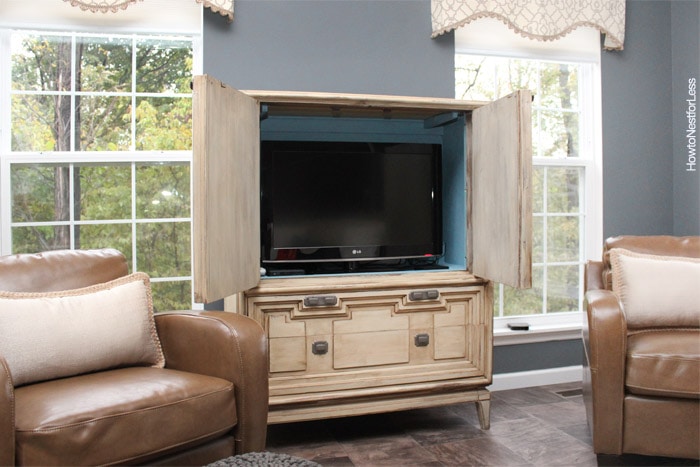 And did you notice the pop of blue on the inside?
That was Laurie's idea. LOVE.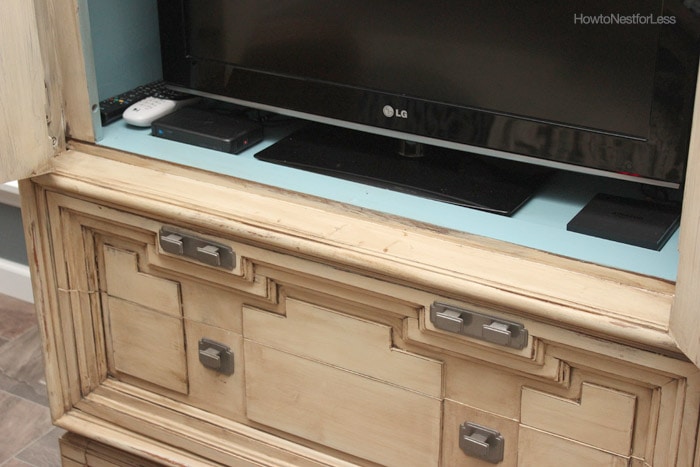 The two drawers below give us plenty of storage for DVDs and blankets. The only little tweak we had to do ourselves for this project was drill a large hole in the back for the wires. Easy peasy.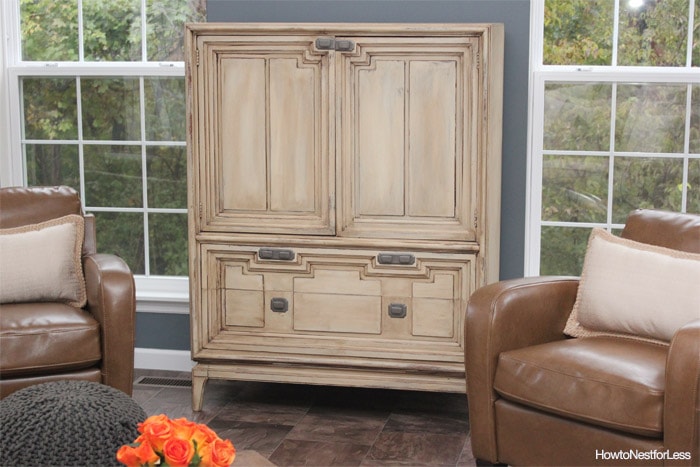 Now I love LOVE painting my own furniture and really expected to find and makeover something for this room myself, but when someone offers you the deal of a lifetime, you take it…. and run.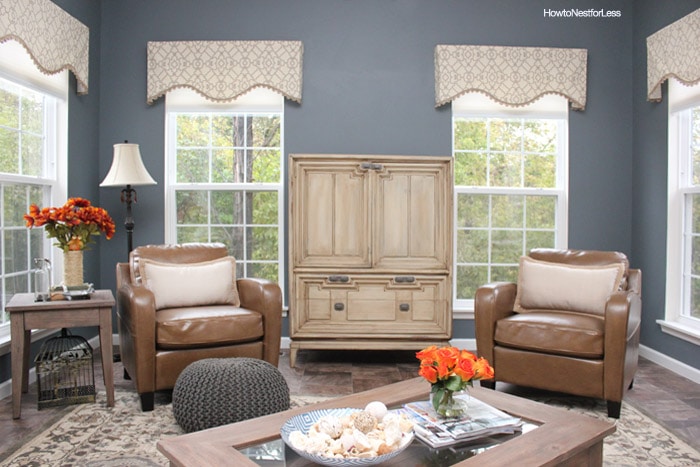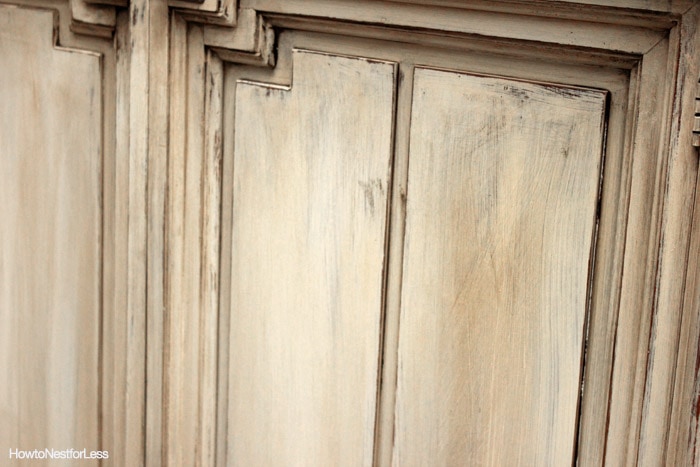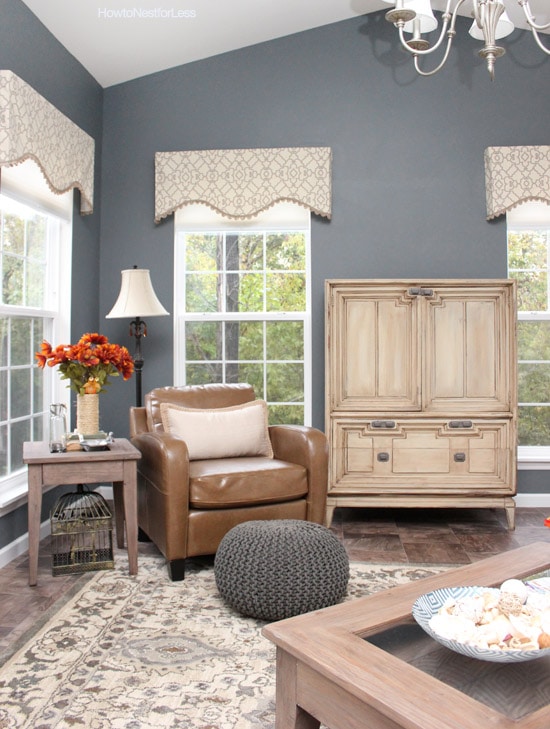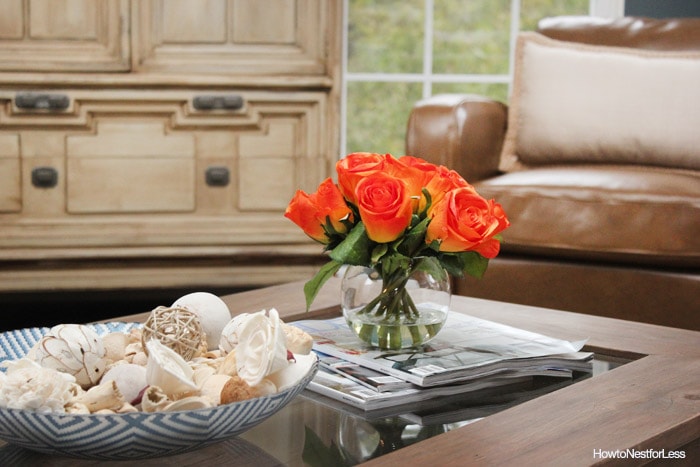 Yep, exactly what I imagined for this room.
I'm one happy girl.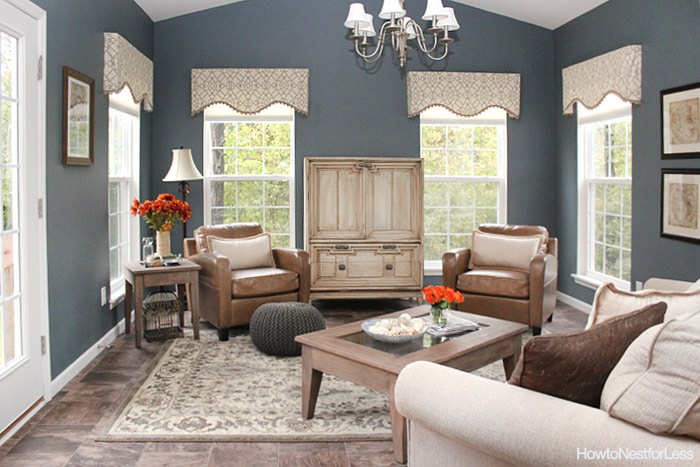 So, what do you think?
Was that the best bartering deal ever?
---
And if you're in the St. Louis area, make sure you stop by Red Posie in Old St. Charles.
www.RedPosie.com or www.Etsy.com/shop/RedPosie