As the holidays are fast approaching, I decided it was time to settle down and get organized! Since gift wrapping is my biggest nemesis, I started there.
While at Target last week I picked up one of these tin buckets for $2.50.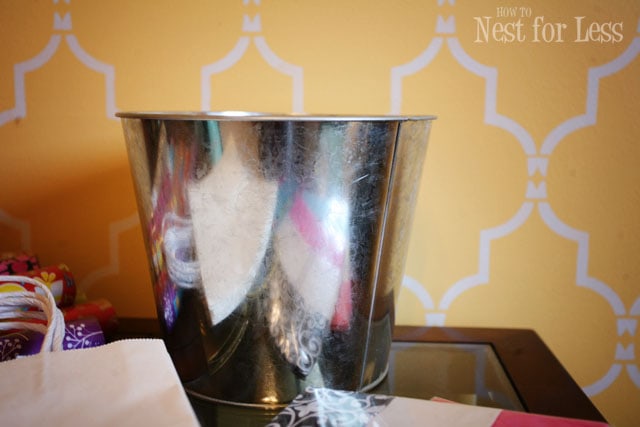 I gathered all of my supplies… rolls of wrapping paper I've collected from Target, Michael's and the Dollar Tree. I also had a bunch of bags and tissue paper that I wanted to keep in one place.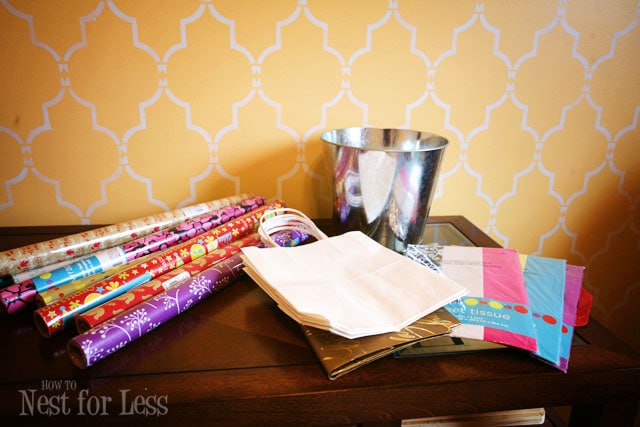 Yes, I could have just shoved all of my wrapping supplies in the tin bucket, but I decided to add a little bling to this project.
I got my my handy dandy Silhouette Cameo and created a little tag for the front of the bucket. So what did I create?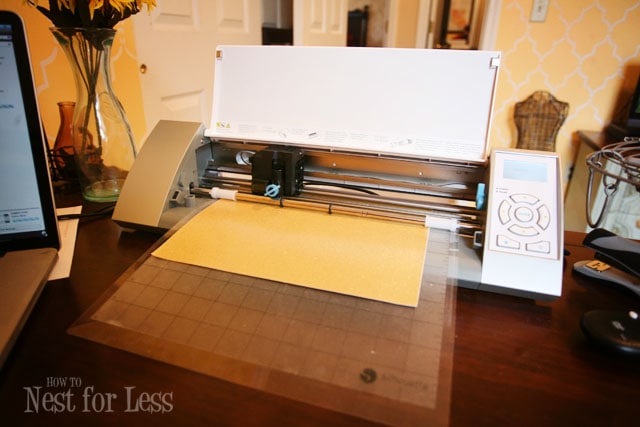 That's a Wrap! Ha, get it? OK, maybe not super clever but good enough for me!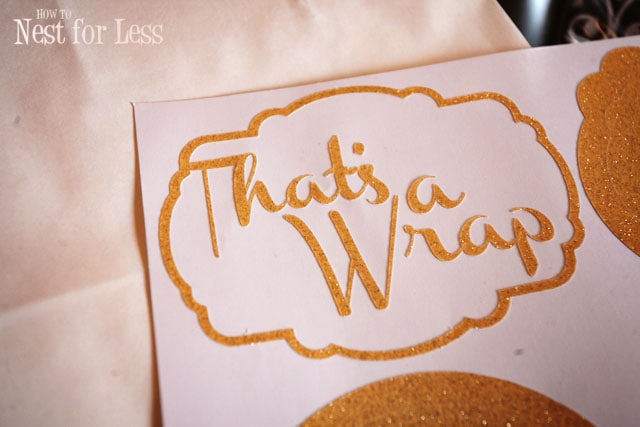 I used some transfer paper to stick the vinyl lettering on the tin bucket.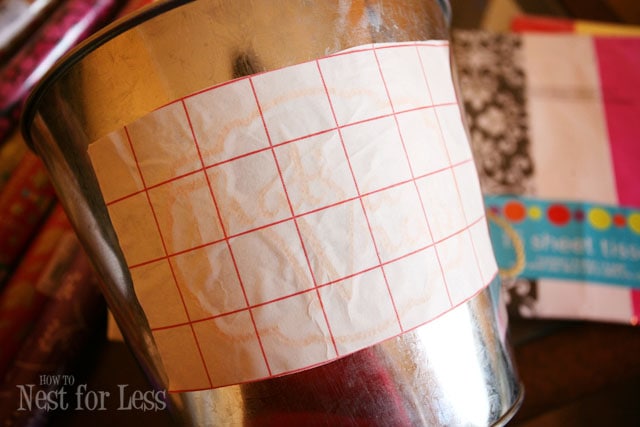 And that's it! I filled it with my goodies and put the gift wrapping station in my new home office/craft room.