If you follow me on Instagram, you probably noticed that I was in Memphis about a week ago with my fellow Ace Hardware blogger panel for a fun workshop to test out the Amy Howard at Home chalk based paint line now available at Ace Hardware.
You guys, this one-day workshop was the absolute best experience I've had since I started blogging. I feel so inspired and revived after this little getaway. It's like I found my love for painting all over again.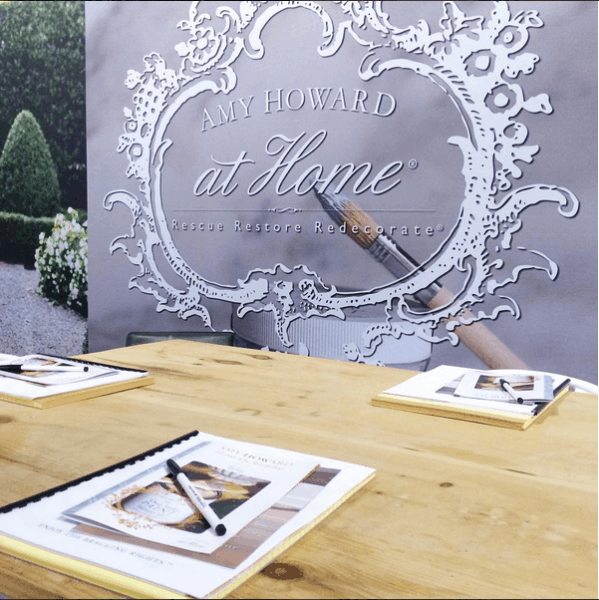 Let me back up…
Since I still work full-time at my "normal day job" I took a half day last Tuesday and drove down to Memphis in the afternoon (it's only a 4 hour car ride from STL, not too bad). That evening all of the Ace Hardware blogger panel and some big names from Ace including their designers and Ace's home expert, Lou Manfredini, headed out to Amy Howard's home for a night of fun. And oh my goodness, this place was gorgeous!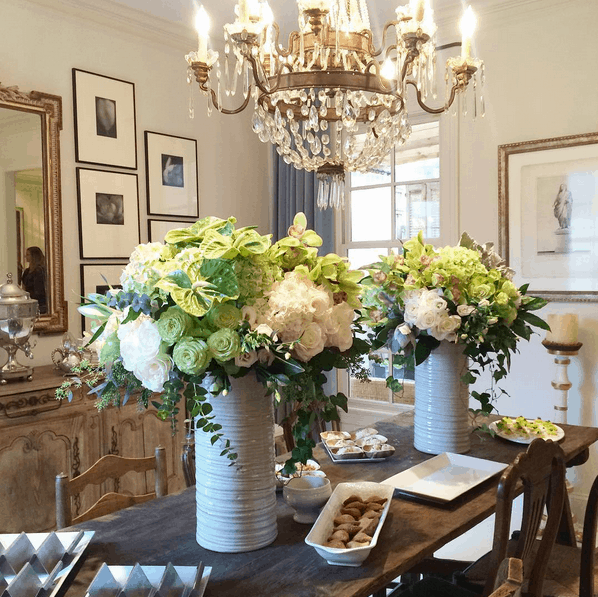 Oh, and don't feel bad if you have to Google her name, I had to as well 😉
Amy encouraged us to walk around her home and take photos. Pretty much everything in her home was repurposed. I simply loved her style: a perfect mix of vintage and modern.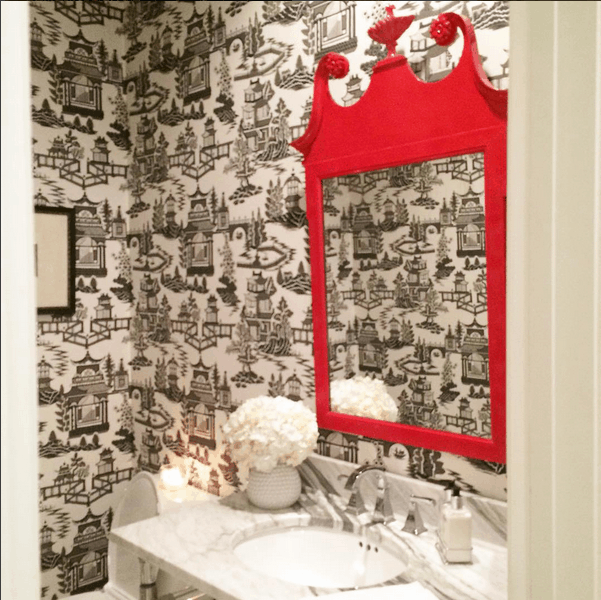 After being wined and dined for the evening with a pianist and amazing blues singer, we headed back to the hotel for a quick night's sleep. The next morning had an early wake up call with a group breakfast at 7am. Yep, lots to fit in so we headed out to Amy's workshop shortly after.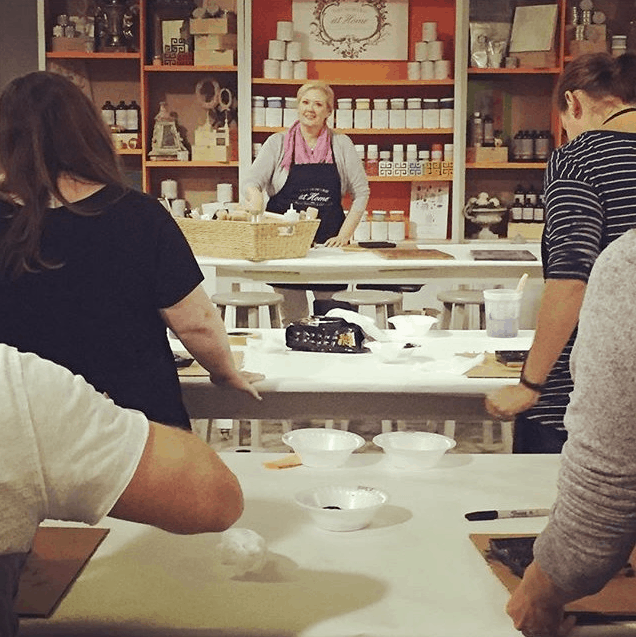 When we arrived at Amy's workshop, I was in awe. This place was simply amazing. A huge warehouse-type shop with all of her paints on display and plenty of room to get messy. Gorgeous painted furniture throughout, each completed with a different technique.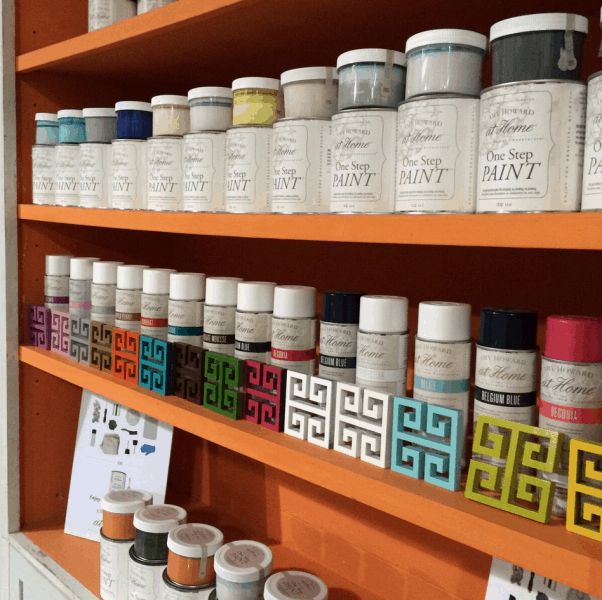 We started out by testing out Amy's One-Step chalk based paint and her new line of waxes. Then we learned how to gild. Yes, you read that right. I gilded that little block below. It was my first time ever and I quickly fell in love. And do you notice those gray highlights in the nooks and crannies? That's Dust of Ages. This stuff is my new best friend. It just perfectly highlights the beveled edges.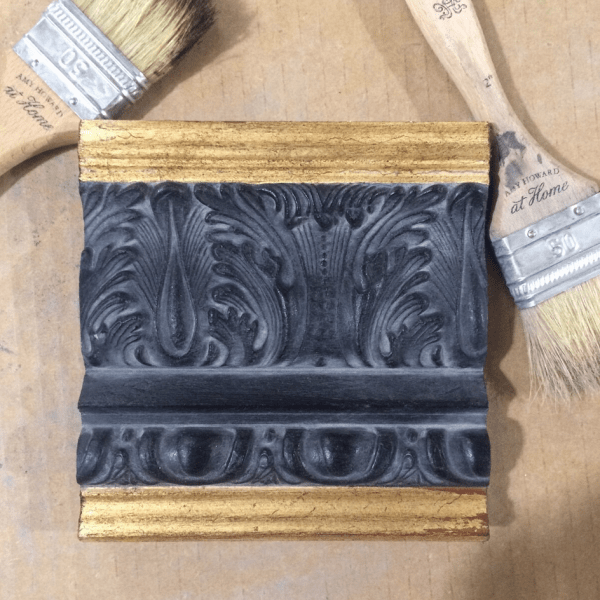 After gilding we got to test out the cracked patina. We did a layer of a lighter colored paint, then the crackle, then a darker paint color. Once that dried we added light and dark wax. Umm… hello beautiful, right? I can't wait to do an entire piece with this method.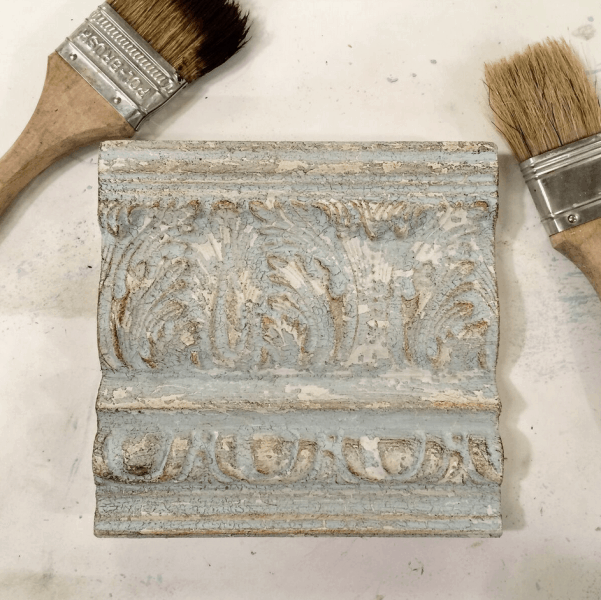 Amy Howard is also going to be offering a line of lacquer paints at Ace Hardware. The super smooth, glossy finish with this paint is unbelievable. I love the colors offered and the clear coat can be used over the One Step paint.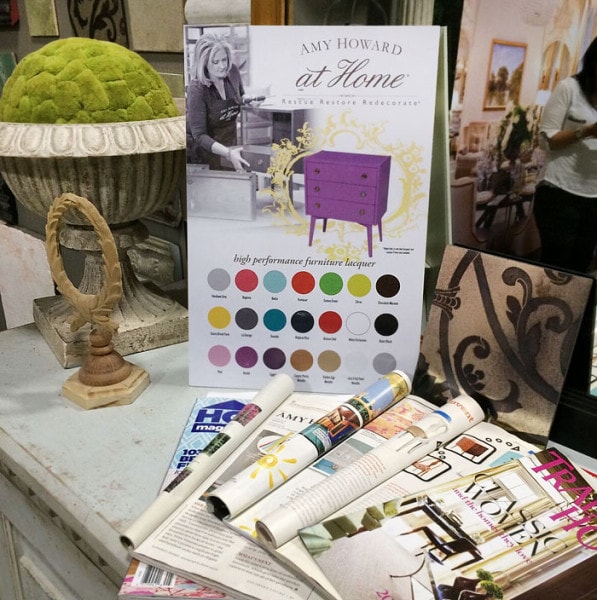 Goodness, we learned about so many other cool techniques like painting fabric with the One Step paint and zinc antiquing… I could seriously go on all day about the stuff we learned and got to try out.
Like I said, this was the most riveting and inspiring experience I've ever had in my professional career. It helped me to fall in love with DIY and painting furniture all over again. There are so many things that I want to do now, and feel that I CAN DO because of Amy's workshop.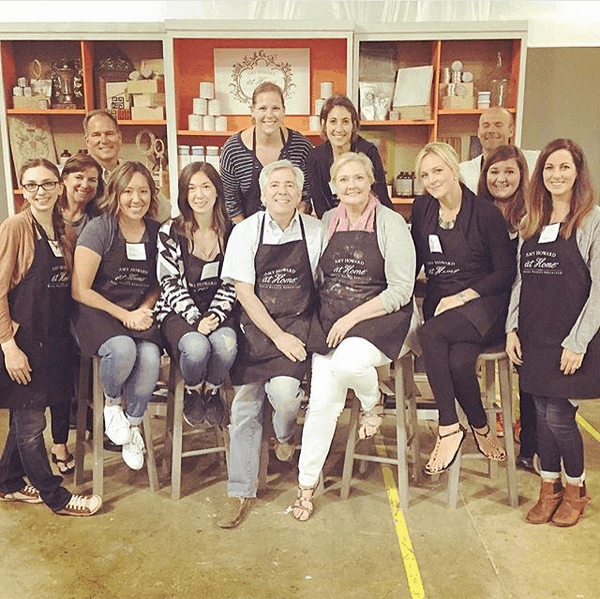 Back Row: Lou, Tasha, Cassie, Nathan;
Front Row: Brynne, Linda, Michelle, Kim, Gene & Amy Howard, Julie, Me, Katie
Thanks to Cassie for letting me steal this photo/linkup!
---
Just a little FYI… you and a friend can win a trip to Memphis to take Amy's workshop, as well as a $500 Ace gift card so that you can stock up on her products! You can click here to enter.
And this isn't a sponsored post but I wanted to give you guys chance to win this experience for yourselves. It is simply AMAZING… a game changer for any DIY fan!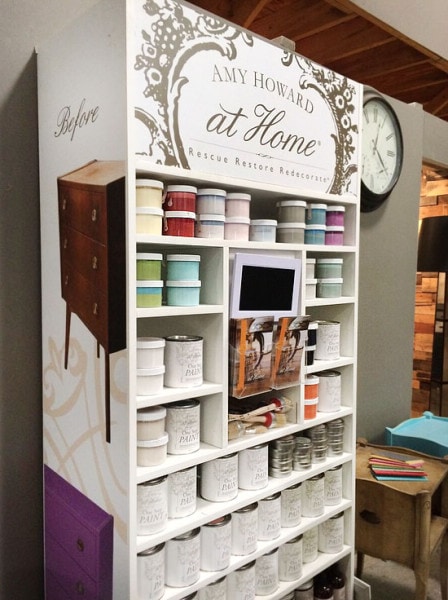 Also look out for this Amy Howard at Home end cap at your local Ace Hardware. I definitely recommend the Dust of Ages, light and dark wax, cracked patina, One Step paint… ok, basically everything.
Stay tuned because I'll be testing out a bunch of her products and giving you guys tutorials in the upcoming weeks. I'll explain more about the feel of the paints and how everything works together, I promise! Until then, I'll get back to painting and pinching myself for this amazing experience 🙂