This month Ace Hardware challenged the Blogger Panel to re-light one entire room in our home with energy-efficient LED bulbs from Ace. Is it weird that I was actually excited about this challenge? Maybe because for some strange reason I'm obsessed with light bulbs to the point where we have an entire cabinet in our home dedicated to them. You need a certain size or wattage? I've got your covered. Sad, but true.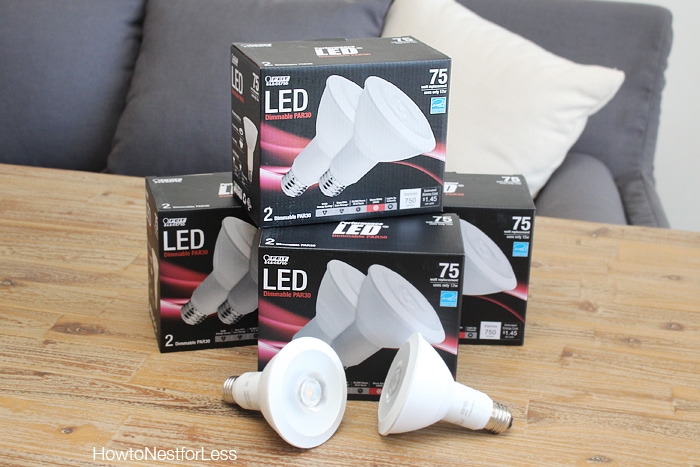 I decided to try out Feit 12W White LED lighting in our kitchen/breakfast room area where we have 8 recessed can lights. Our house never seems bright enough since we back to woods and I didn't like the yellow halos that the incandescent bulbs casted on our white kitchen cabinets.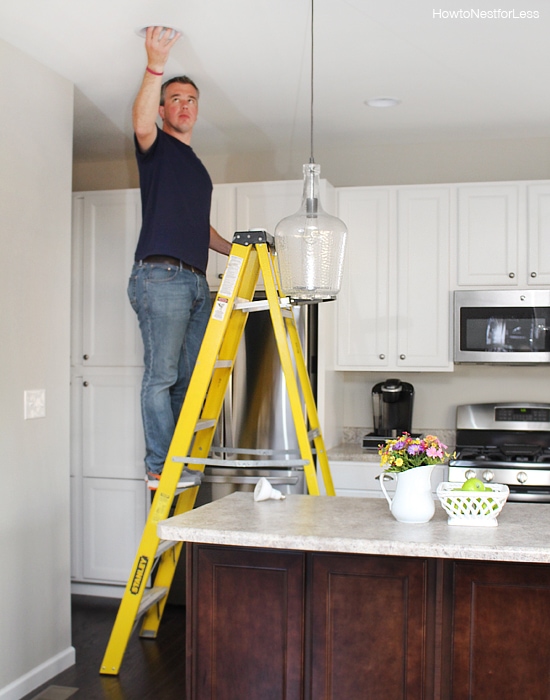 Halfway through switching out the bulbs I already noticed a change. See the haze around the old bulbs? Crazy difference. The light from the new LED bulbs just seems crisper and whiter.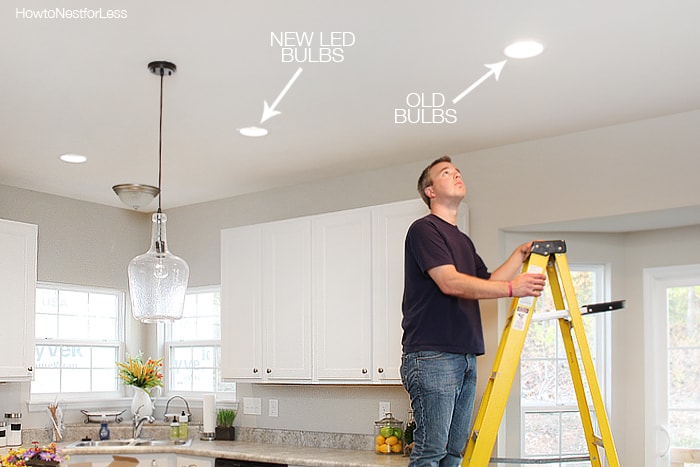 And here's the kitchen with all new lighting…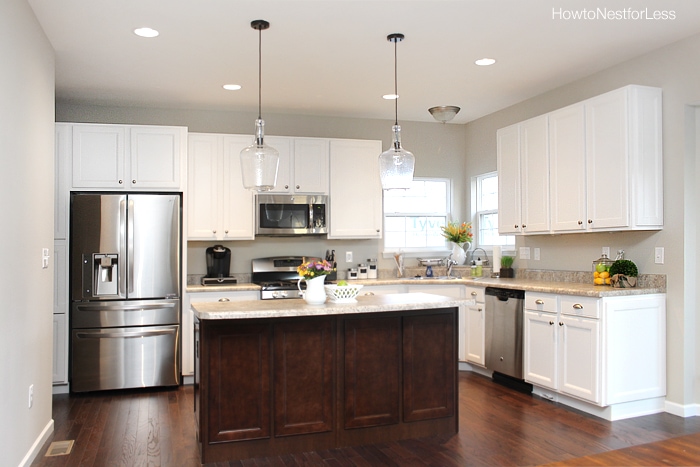 But of course you need a photo from when it's dark outside
so you can really see the lights in action…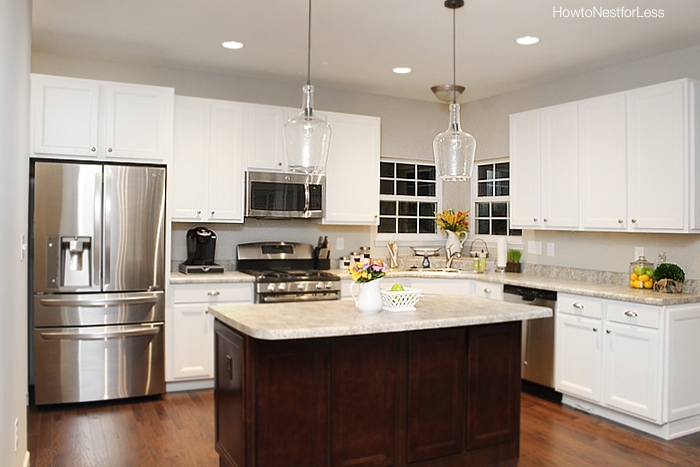 Bright and beautiful, right?
It's crazy how much it lightens up the space, including my dark hardwood flooring.
According to Ace Hardware you can save over $60 per year on your electric bills when you replace the 6 most used bulbs in your home with LED options. Plus these bulbs use 80% less energy than incandescent bulbs.

The biggest bonus? LED bulbs last about 22 years while the average incandescent bulb life span is only 1.8 years (used at 3hrs/day). Insane.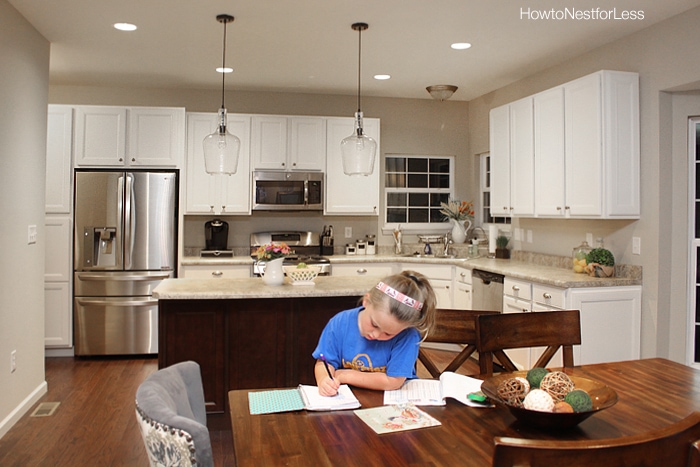 If you visit your participating neighborhood Ace Hardware this weekend (October 16-18) you can take advantage of the Buy 2 Get 1 Free LED light bulb sale! Buy two select FEIT LED bulbs and get one of equal or lesser value free. No limit and you can mix & match. Visit your local Ace for complete details!

---
If you want to see more projects from the Ace Hardware team,
check them out HERE!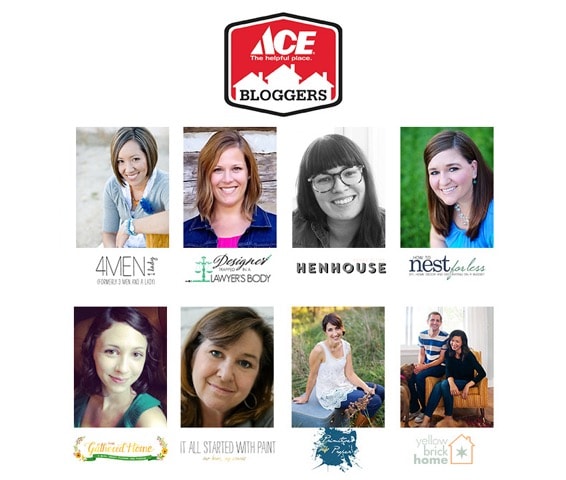 I am a member of the Ace Bloggers Panel and Ace Hardware has provided me with materials for this project. I was also compensated for my time and this blog post. All opinions are my own and do not necessarily reflect those of Ace Hardware.