If you only have 5 minutes and need an amazing dessert then this pumpkin fluff dip recipe is your solution!
Happy Foodie Friday everyone! #foodiefriday It's my favorite time of the year, mostly because of all the delicious pumpkin dishes. Who's with me?
Well today I'm sharing one of my absolute favorites: Pumpkin Fluff Dip Recipe! This is an awesome last minute recipe, perfect to take to football games or family gatherings. It honestly takes about 5 minutes to make. Not even kidding.
INGREDIENTS:
• (1) 15oz pumpkin
• (1) 3.4oz vanilla instant pudding
• (1) 8oz Cool Whip
• 1 tbsp cinnamon sugar
• 1 tbsp pumpkin pie spice
• 1 tsp nutmeg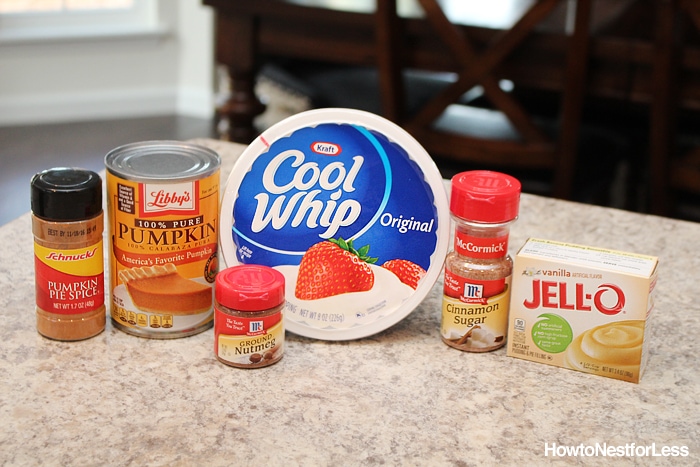 DIRECTIONS:
Combine pudding, pumpkin, cool whip.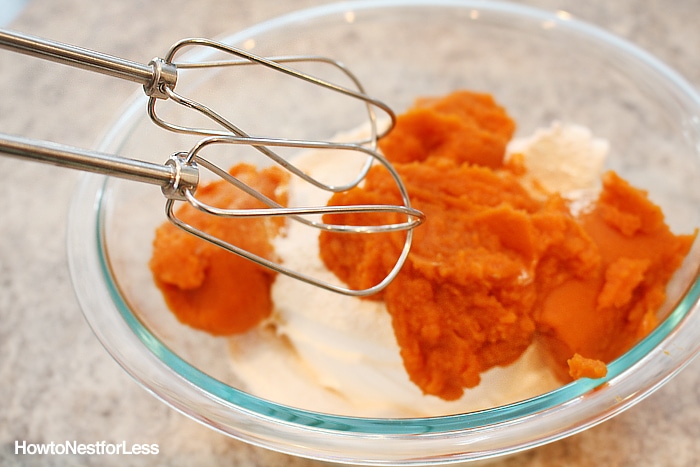 Add spices, mix. Place into serve bowl and refrigerate 1 hour to set.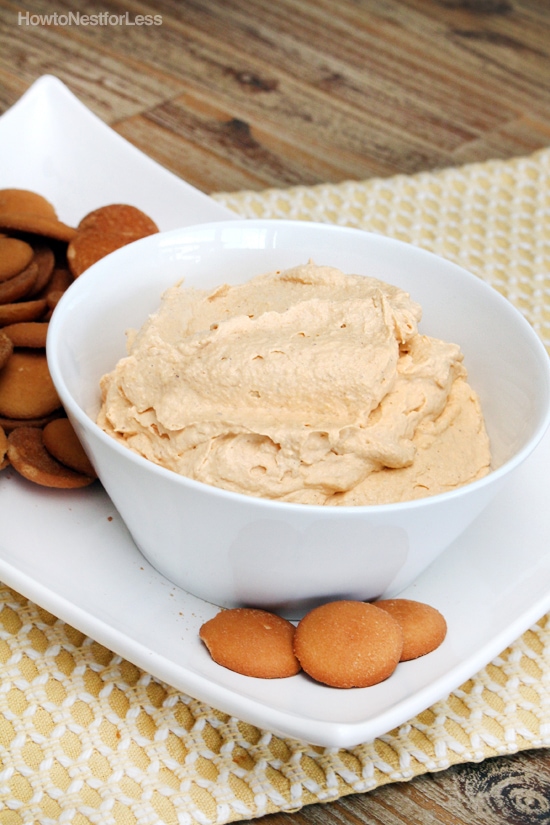 Serve with vanilla cookies or graham crackers.
This is seriously addictive. Just warning you!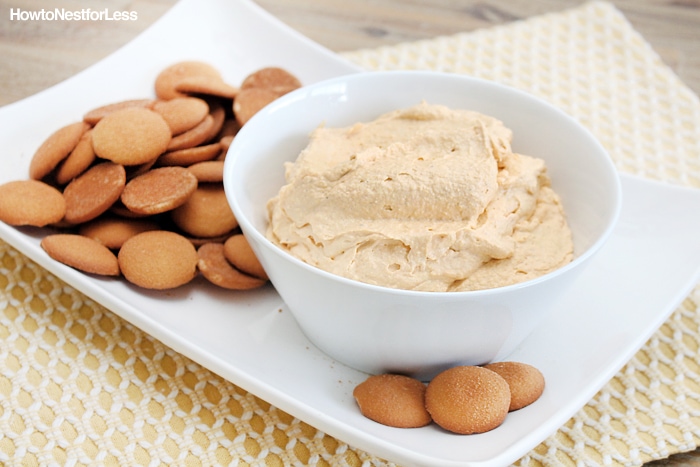 For more great pumpkin recipes check out my Pumpkin Pie Cake
Have a wonderful weekend everyone!
And now go make this dip 😉