Today I'm guest posting over at Amanda's blog, Serenity Now.
Please stop by and say hello!

OK, now onto the normal post.
I'm a girl who likes change. Anyone close to me will tell you that I change the décor in my home every six months… or at least so it seems. That's why I love transforming furniture. I quick coat of paint or some fabric and you've completely transformed a piece.
So here's my evolution of a chair.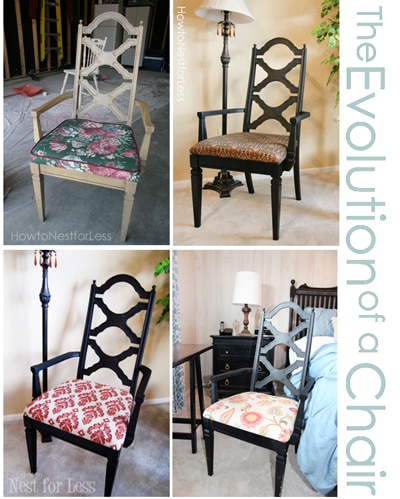 I first purchased this old beauty from St. Vincent DePaul back in June of 2011 for $10.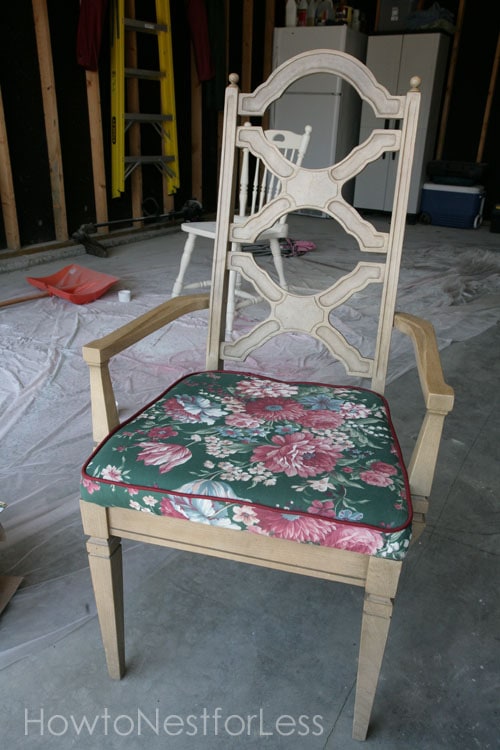 I planned on putting this in my Great Room. A quick coat of black spray paint and some new fabric went a long way!  I was lovin' the new look of the Traditional Chair.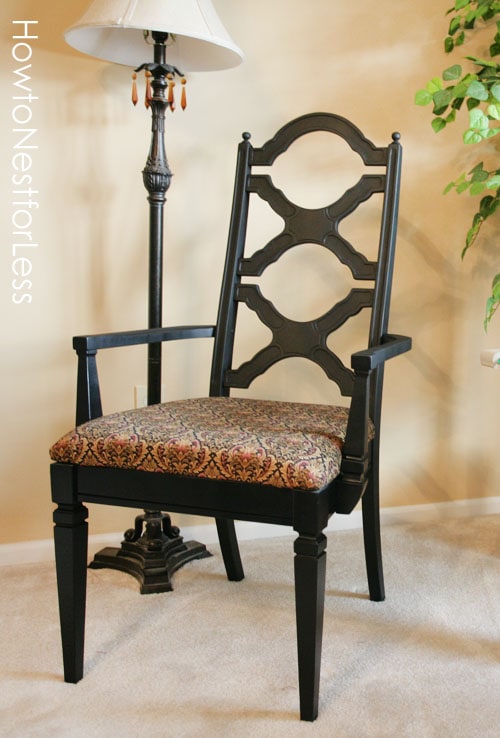 It worked in that space for awhile, but then I found some amazing red damask fabric from Hancock Fabrics on clearance. Yep, the traditional looking chair was going to get a Mod Makeover.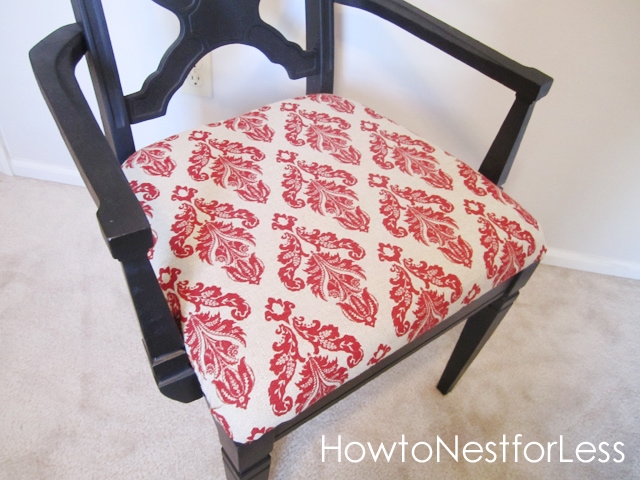 I seriously drooled over this fabric on a daily basis, but had no place to put the chair when I gave my Great Room a mini-makeover. So, now it's found a new home in my newly renovated Master Bedroom…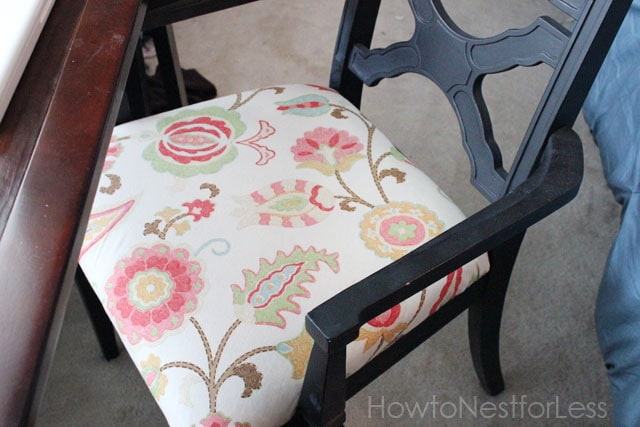 I found this fun and funky fabric from Hancock Fabrics when I was working on my Master Bedroom Makeover. I've actually had my eye on this pattern for quite some time but never had a place to use it… until now.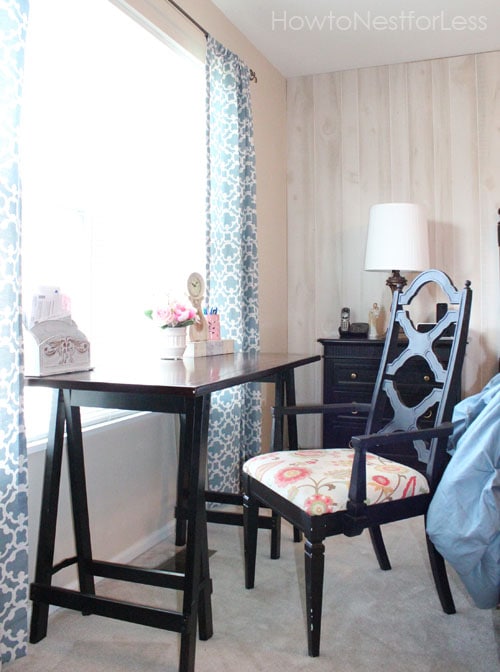 I'm quite happy with this chair for now. It's come a long way since I first purchased it for $10 about a year ago! Maybe someday I'll paint the frame white, but for now I'm diggin' the new fabric.
So, do you have a piece of furniture that you keep revamping?