Last Friday I shared with you my Vintage Inspired Pendant Necklaces for the Pass It On Project. I sent my gift off last week to Ginger from Ginger Snap Crafts and Cheryl from That's What Che Said, two incredibly talented ladies!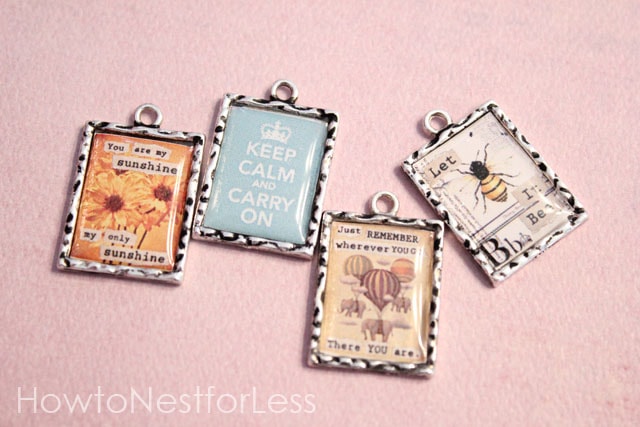 Now it's time to share the other park of the gift…

I love getting mail. Not bills or junk mail, but lovely letters from friends and family. I think my grandmother got me hooked. We used to write back and forth often, telling each other about our monthly adventures. Writing letters is actually a lost art these days. So I'm bringing it back "old school"! 
I created 4 different vintage-inspired greeting cards in Photoshop:
Birthday Card – "Happy Birthday to You"
Thank You Card – "Blessed Beyond Measure"
Good News Card – "You Might Wann Sit Down for This One"
Congratulations Card – "A Little Birdie Told Me"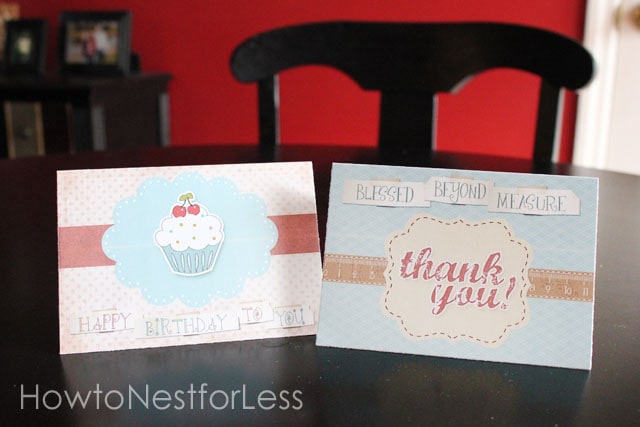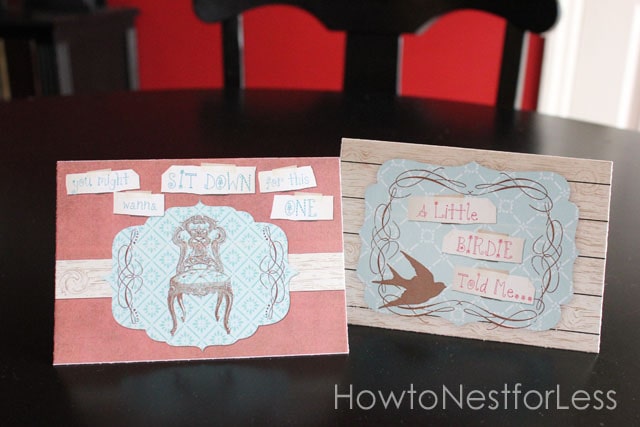 I printed them out on card stock and trimmed along the edges (I created a thin stroke around so it was easy to know where to cut!). I also found some envelopes at Target that were a perfect fit for these 3.5 x 5 inch cards.
So, do you want this FREE PRINTABLE?

Sign up for our email list and you can get instant access to these and hundreds more printables!

As I mentioned, I would print out on card stock and trim out along the light outer line. Score down the middle before folding for a crisper line. ENJOY!