I mentioned a couple of weeks ago that I was participating in the Pass It On Project. Debbie from ReFresh ReStyle first contacted me this idea, and I was elated to join the crew. Soon Debbie sent me an amazing hand-crafted photo frame in the mail. Isn't it gorgeous? You can see the full post on it here.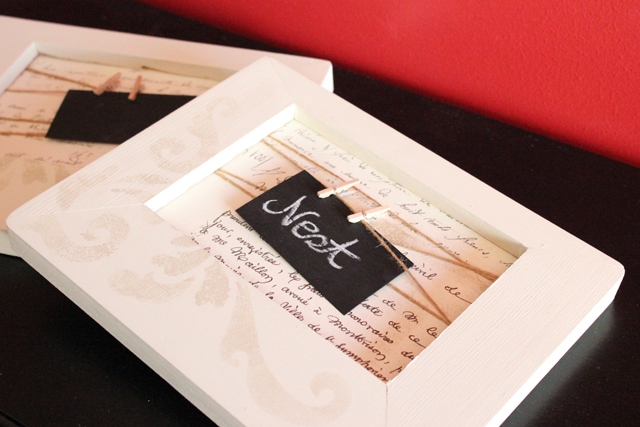 Now it was my turn to pay it forward, or Pass It On. I asked Ginger from Ginger Snap Crafts and Cheryl from That's What Che Said to join in on the fun!
So since I'm a graphic designer by trade, I decided to use some of my computer skills to create my crafts. I actually created two projects, but I'm only showing you one today!
Here are my Vintage Inspired Pendant Necklaces!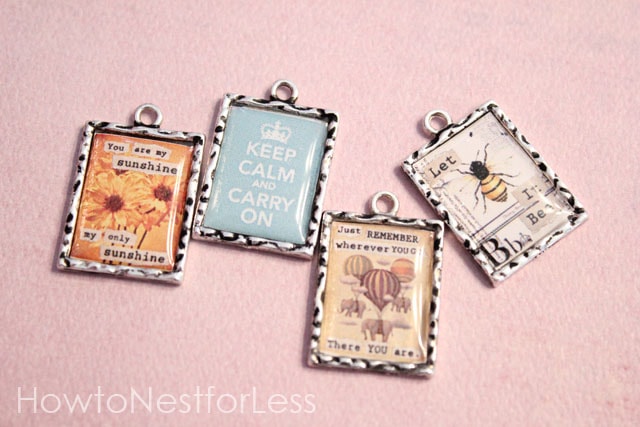 First thing I did was gather my supplies:
Pendant frames
Necklace chains
Printouts of graphics I created in Photoshop
Glue dots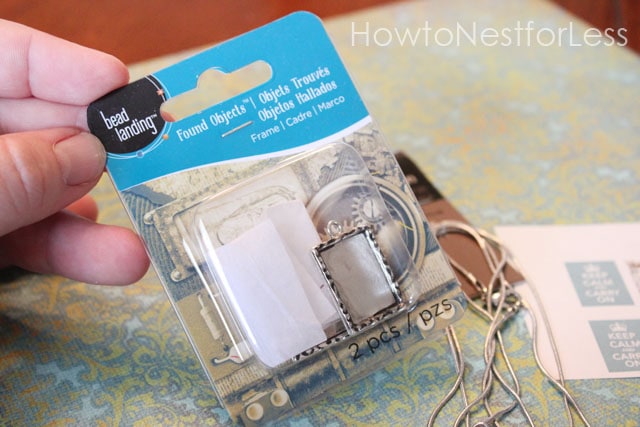 I found the pendant frames for the necklace from Michael's a couple of weeks back. I knew that I wanted to find some vintage inspired artwork for the inside, but couldn't find anything I liked. So… I made my own (well all except the Keep Calm; that one you can find anywhere!).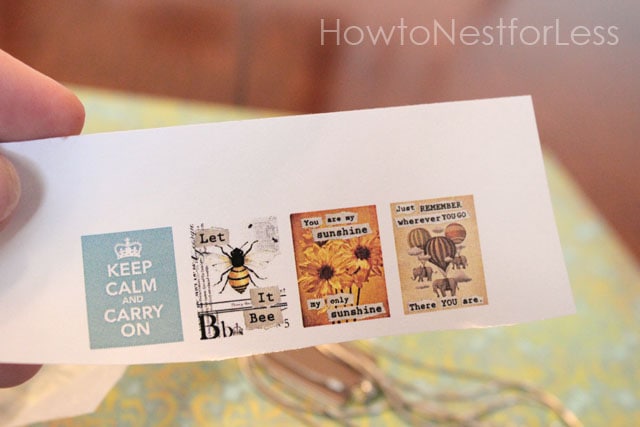 I designed the prints in Photoshop then printed them out to fit perfectly inside the pendant frames. Here is a downloadable version… just right click and save!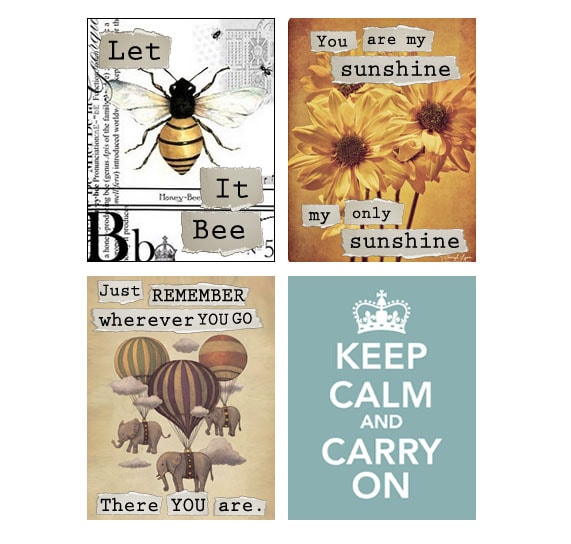 Once printed out, I trimmed and placed them inside the frame. I used a little bit of glue to keep the back of the paper stuck to the inside of the necklace pendant frame. Then I stuck on the adhesive-backed clear films that came with the pendants as a protective covering.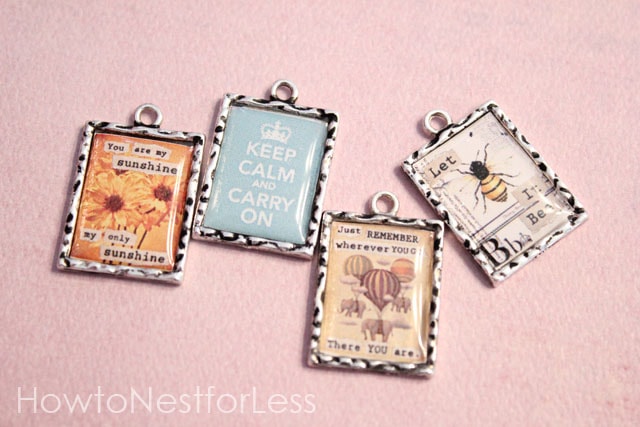 I added a chain and that's it! Some one-of-a-kind necklaces for only a couple bucks total!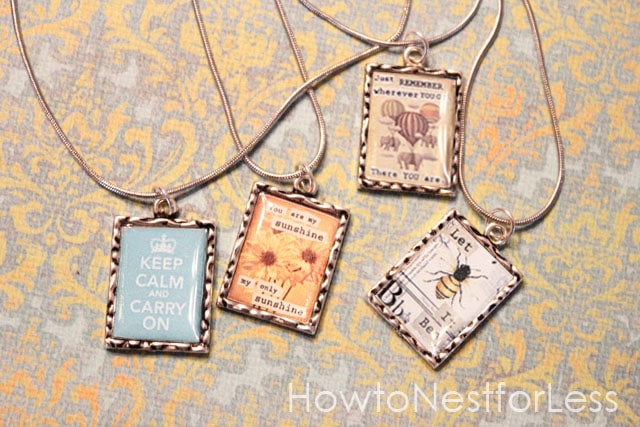 I hope the girls enjoy their gifts! I know I had fun making them!