So today I'm getting the interior of my house painted! And yes, I'm having someone else do the job. While I could easily do it myself (and I did the last time), I work a full time job, plus have a kid, husband, dog, cook, clean, and tend to mounds of laundry (oh, and blogging of course). Plus I got a hell of a bargain so see it as a win-win situation.
Since I live in an open ranch floorplan most of the rooms are getting a fresh coat of paint. Yep, the dining room, great room (with vaulted ceiling), hallway and stairwell leading to our basement (they all share continuous walls so there's no stopping point really).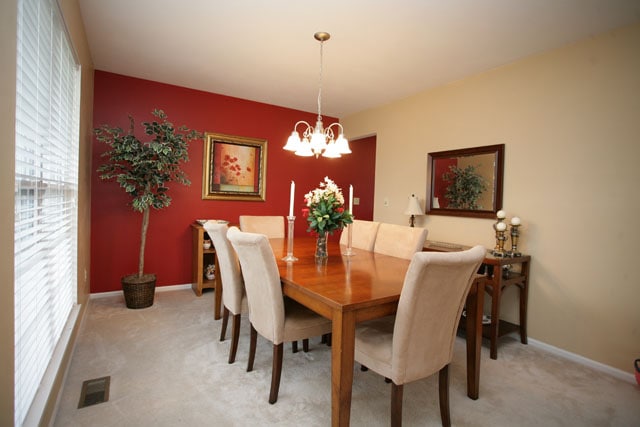 The current paint I have on the walls is pretty rich with a yellow tint which I'm not a fan of. My parson dining room chairs and light brown couches in the great room seem to blend into the walls since the colors are so similar.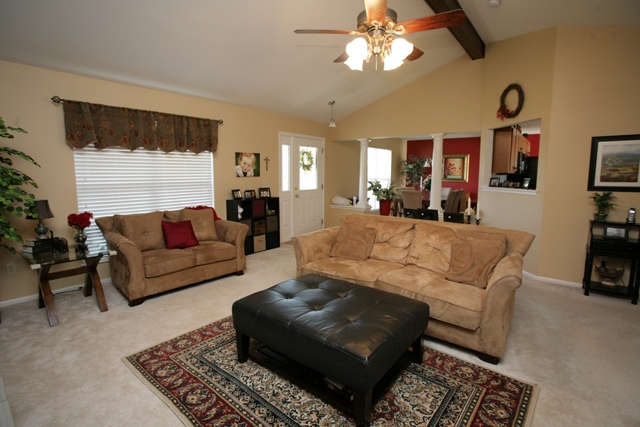 I NEED A CHANGE.
So what sparked this?…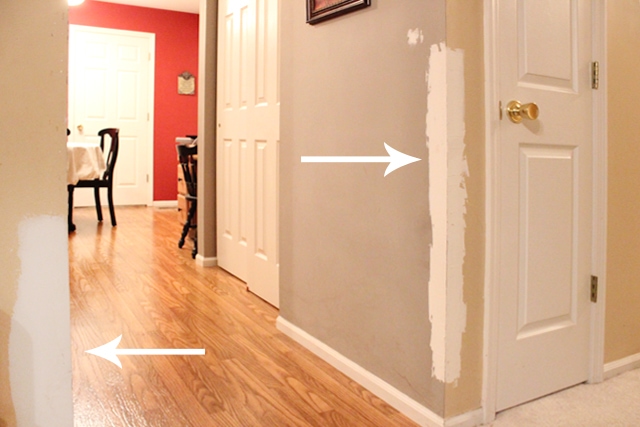 Yep, my house is covered with mudding on the walls. But HOW did we get these beautiful patches?
The kiddo tripped while running down the hallway and hit her head on the corner going FULL SPEED. 18 stitches in the middle of her forehead! (look at that poor pouty face)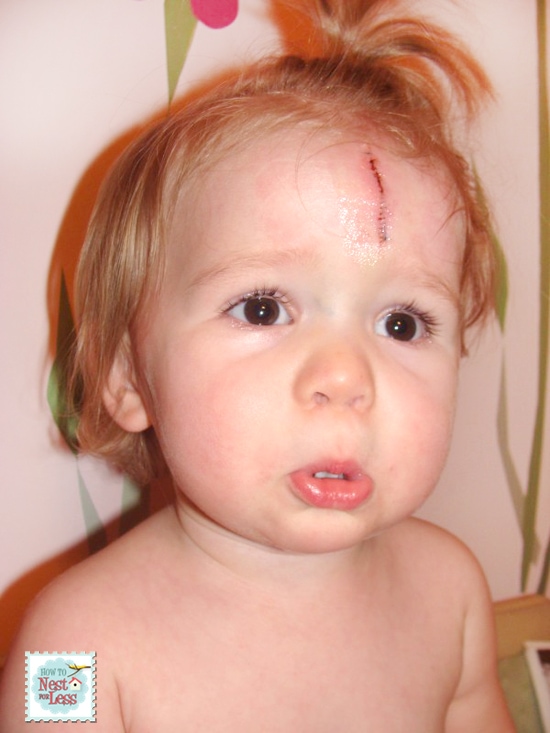 Yep, she hit the corner so hard that the metal corner guard was completely inverted (I really wish I had photos of the wall; it was ripped to shreds!).
Well it's 3 years later and we finally replaced the metal guard and re-drywalled the corner! And instead of painting the patches, I decided it was time to lighten up the space and give everything a fresh coat of paint.
But while we're at it, I'll show you some other imperfections as well… like in the hallway where my sconces got torn down by my clumsy hubby. I always thought they needed to be higher anyways…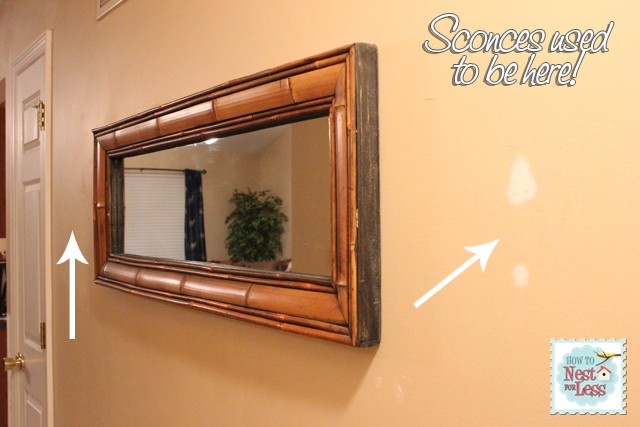 OH, and we're not painting over the red accent wall in the kitchen but I thought you'd like to see this one too. Those two marks were left over from a baby gate we had blocking off the kitchen from the dining room. When we took it down, the paint came with it…LOVELY. I tried to match the red at one point but no dice. So it's just going to stay like this for now. Luckily it's in a low traffic area hidden near the kitchen trashcan so it can wait!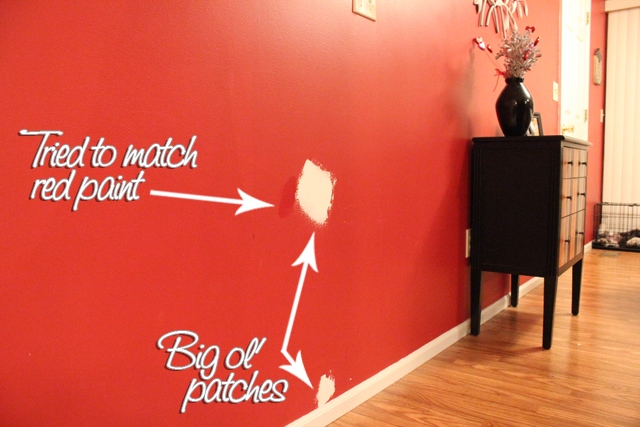 OK, back to the new paint color. Did you know there's about 50 different shades of tan (or beige or khaki… whatever you wanna call it)? Yeah, not as easy as I thought it would be to pick out paint. I want something bright and clean since I have a lot of dark furniture and want to bring some more light into this space. Here are my top two choices…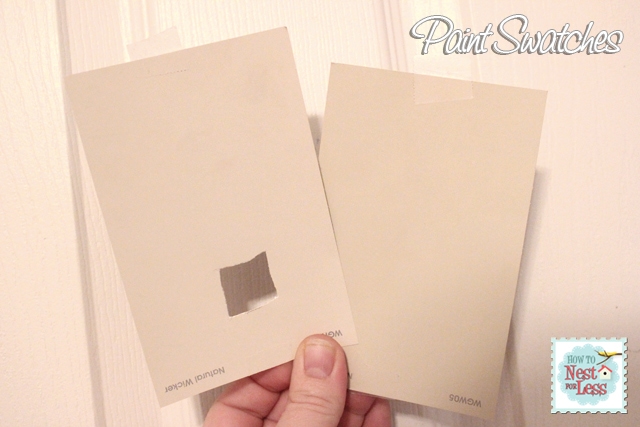 Man, it's really hard to tell colors from these photos…they almost look like the same color!
Well anywho, the painter is at my home today getting started, YAHOO! I can't wait to show you guys the finished house! I'm hoping a fresh coat of paint will be the breath of fresh air I need in this home! Wish me luck 🙂 Let's just hope I picked the right color, EEK!