So my neighbor recently finished her lower level to make room for a spare bedroom (yeah, another bonus of living in the Midwest is basements are pretty much standard in every home). Since she spent a pretty penny getting carpet, bedding, etc. she wanted to reuse a pair of old tables she got from Goodwill a couple of years back. I was happy to offer my services to get these tables in tip-top shape!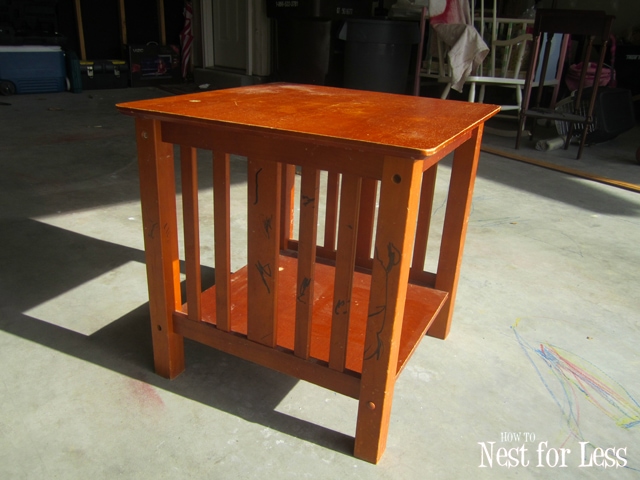 First step was cleaning the tables thoroughly. They were covered in dust and grime, plus I think one of her little kiddos used some permanent marker on the side of one table.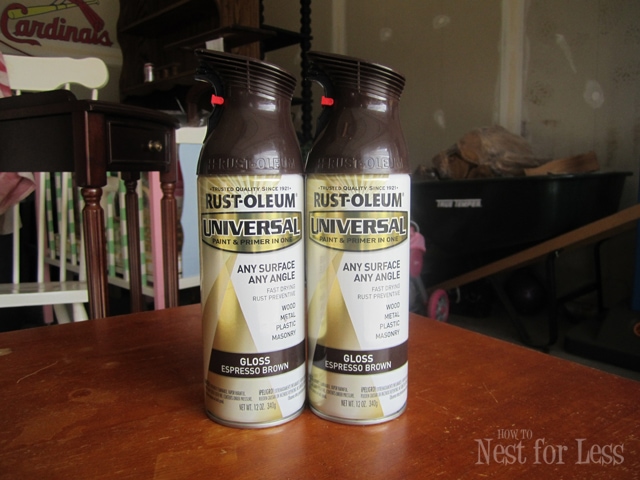 For the paint I chose Rustoleum's Universal Gloss Expresso Brown spray paint which has paint and primer in one. LOVE this stuff! Great coverage and dries quickly. I painted the tables in two coats (and I only needed one can per end table!).
And that's it! So easy to transform an old piece of trash into a treasure. Here's some after pics of the end tables in the lower level guest room in my neighbor's house…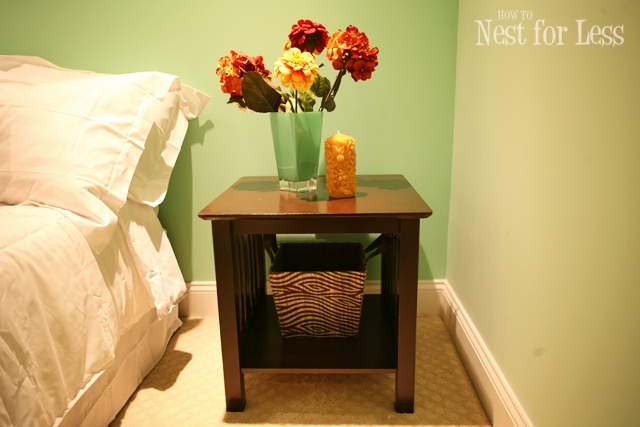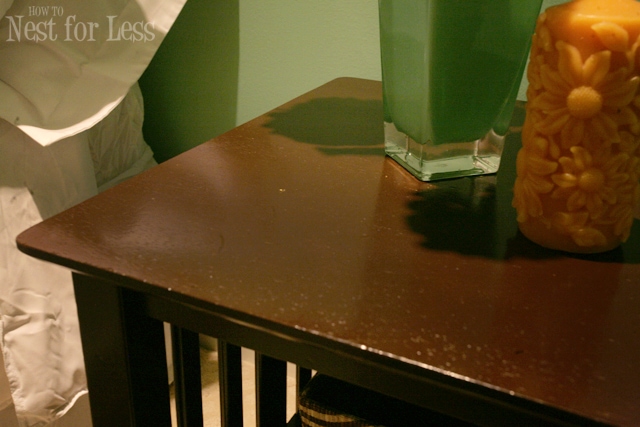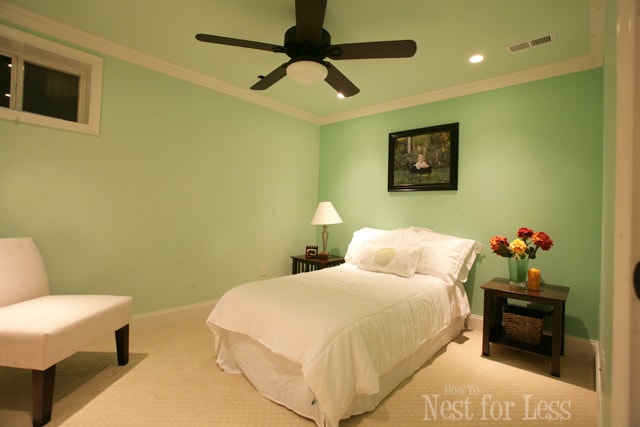 Looks great with the expresso ceiling fan, too! Really makes me wish it was nicer outside so I could paint more often. Oh, I wish it was Spring already!!!