This is a Sponsored post written by me on behalf of Gecko Tech for SocialSpark. All opinions are 100% mine.
So why you ask am I doing this project now? Well, my parents have a hot tub in their backyard. Every Sunday when I visit and my daughter wants to "swim" in the hot tub, we're always searching high and low for her swimsuit and her favorite towel. Then when she finally hops out, her wet clothes usually gets tossed on the laundry room floor.
While a laundry room makeover is on my to-do list at my parents house including cabinets above their washer/dryer, a fresh coat of paint and more, I figured I could start the process by getting things organized and adding a little "pool house" in this pace.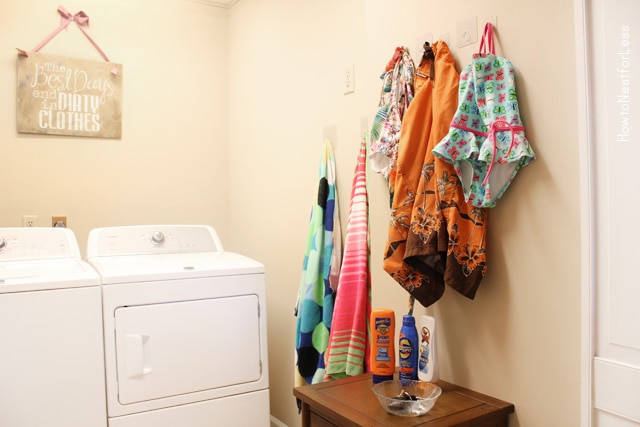 Since I have a full makeover coming down the pike soon, I wanted something that could be removeable and reusable for the organization: enter Gecko Tech Reusable Hooks.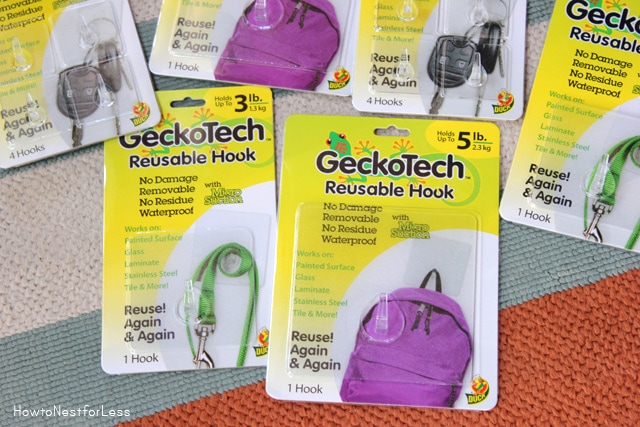 Gecko Tech® hooks can be used again and again since they're made with an awesome microsuction synthetic rubber technology. They won't damage the surface you apply them to and they remove cleanly (great for apartment dwellers!).
They can be used on drywall, laminate, glass, stainless steel and any other smooth, hard surface.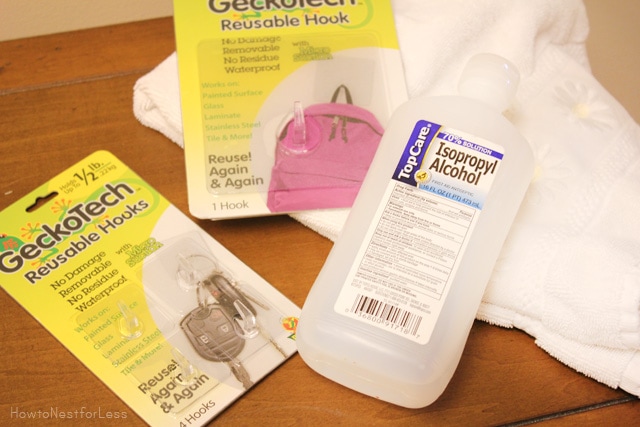 All you have to do is clean the surface with some rubbing alcohol and stick the Gecko Tech reusable hooks to the wall. Press down firmly and remove all of the air bubbles. And that's it!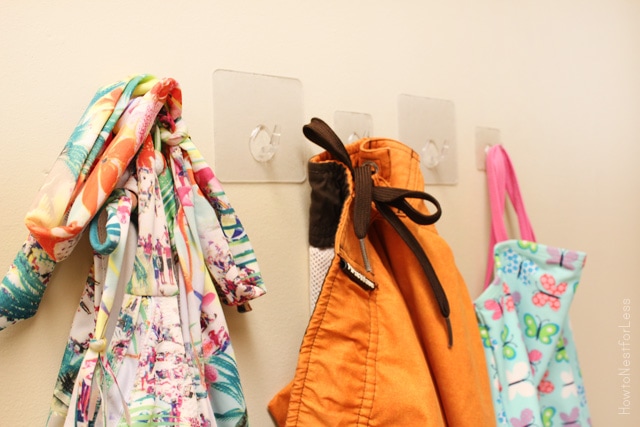 So of course this is perfect to hang our towels and swimsuits, even though I'm going to give this space a makeover in the coming months and have to repaint. Yep, super easy to pop these back up when I'm ready!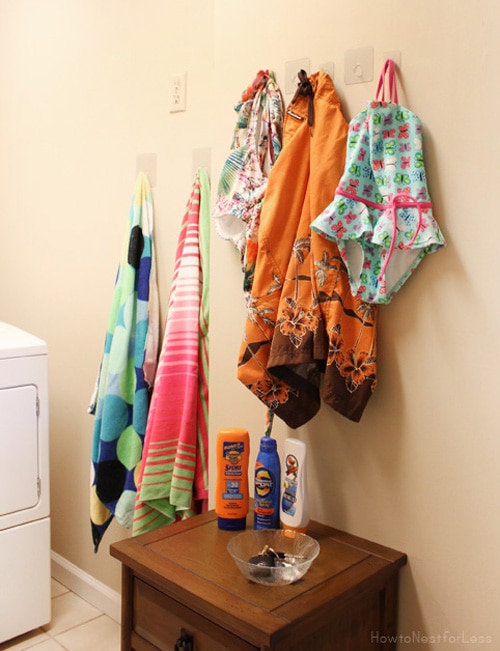 Plus if you hang these hooks up crooked, it's easy to take them back down and reposition without having holes all over your walls!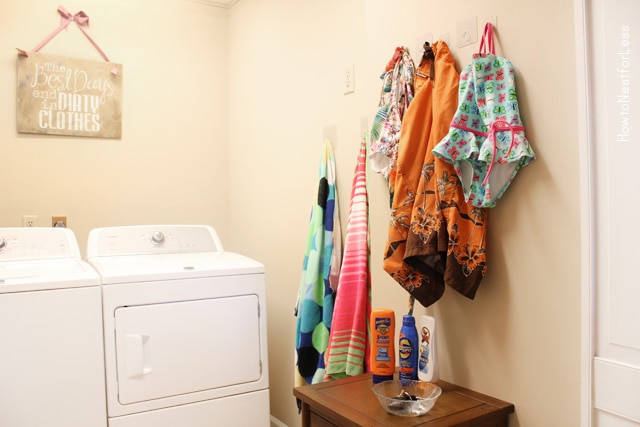 Make sure you follow the Duck Brand® on Twitter @TheDuckBrand for tons of creative inspiration! You can also get these cool new Gecko Tech Reusable Hooks™ in Meijer stores and soon on Amazon and at Office Max.