The other evening the chair for our kitchen desk completely collapsed and broke while my little lady was playing at the computer. I had always been meaning to replace that old thing, but I guess now is a time as good as any.
I found this little wooden chair at Goodwill for $3. It's in perfect condition, just needs a little love. I decided to try and paint it to match my newly purchased kitchen buffet.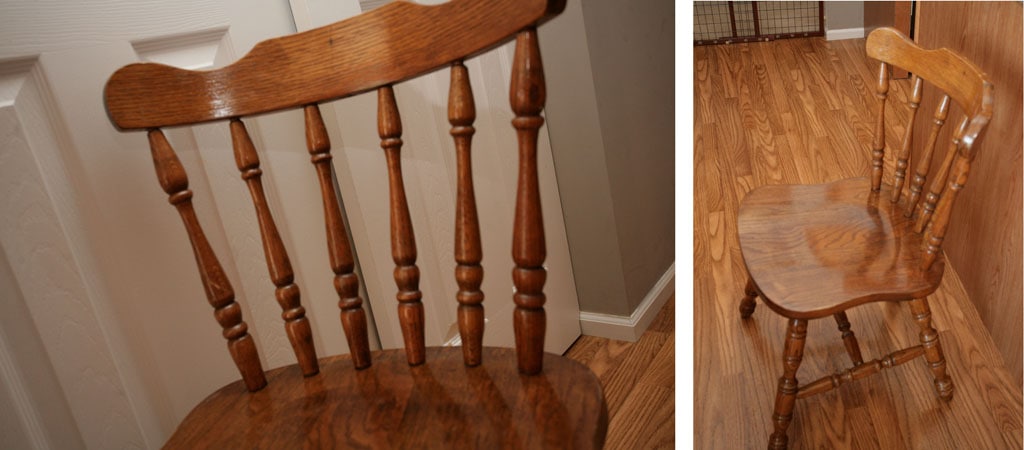 The tools I need to try and accomplish this project: some black primer and spray paint by Krylon, Americana accent paint in gray, orange, red and white, plus a wire brush to give it the same old school effect as the kitchen buffet.
The chair seemed in pretty good condition so I didn't need to sand it, just a quick buff with some light grade sanding paper so the paint adheres better. I wiped it down afterwards to make sure it was clean and ready. Next I painted the chair with black primer spray paint from Krylon. I only had to do one coat since the top coat would be black as well.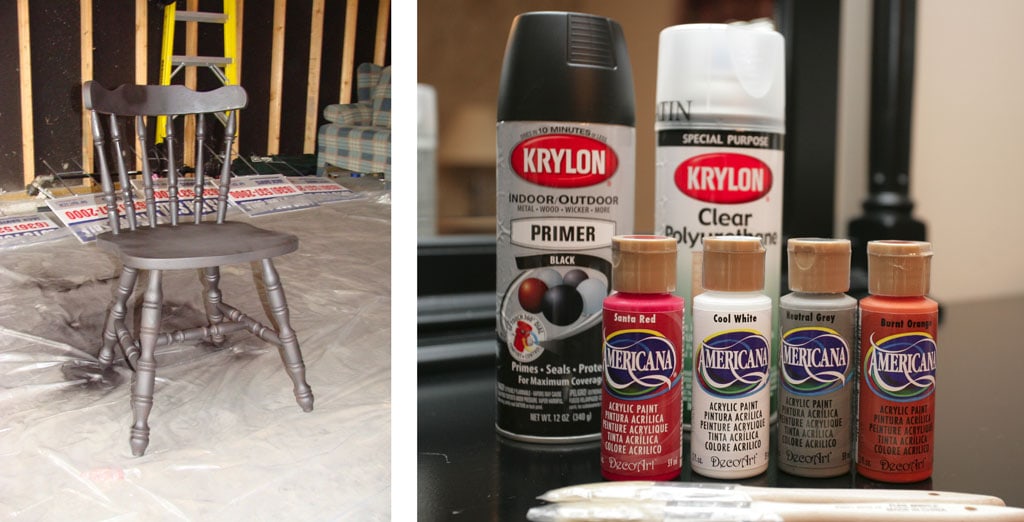 I let the primer dry for about 20 minutes then put on a finishing coat of black Krylon spots going around the spindles…I just had to keep reminding myself to take my time! I always use two coats as well, especially on something like a chair that will get a lot of wear and tear.
Once the second coat was dry, it was time to add the accent paint to the spindles. The kitchen buffet I recently purchased has bands of orange, red and gray, plus some thinner stripes of white so I tried to match as best I could with Americana acrylic paint from Michaels. I used a hard dry brush and lightly painted over the black spindles in designated areas. I tried to keep the brush as dry as possible to get the rustic effect to match the buffet.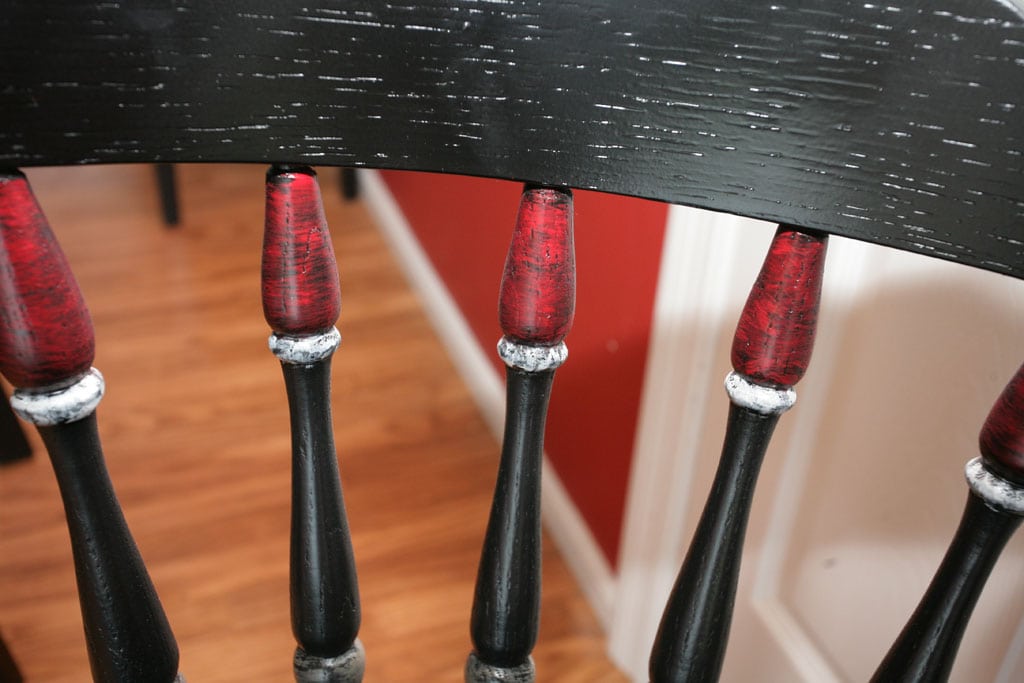 To top everything off, I coated the chair with a light spray of satin polyurethane from Mirawax. This really seals in the paint, give the chair a protective cover, and adds a little bit of gloss to the final product.
Final costs: $3 for the chair from Goodwill, $3 for the Krylon primer, $3 for the Krylon black flat spray paint, $4 for the Americana paints, $.98 for two paintbrushes. I had some leftover satin polyurethane from a recent project, so my total bill was $14 and some change! Not too shabby for a new chair that matches my kitchen buffet.