I'm currently in the process of trying to redecorate my daughter's bedroom. It's been a long overhaul to say the least! Before the remodel my three year old had a hot pink accent wall which really overpowered the entire room. I thought it was a good idea to paint the wall this color when I decorated the room with Disney princesses, but it really limited any future designs.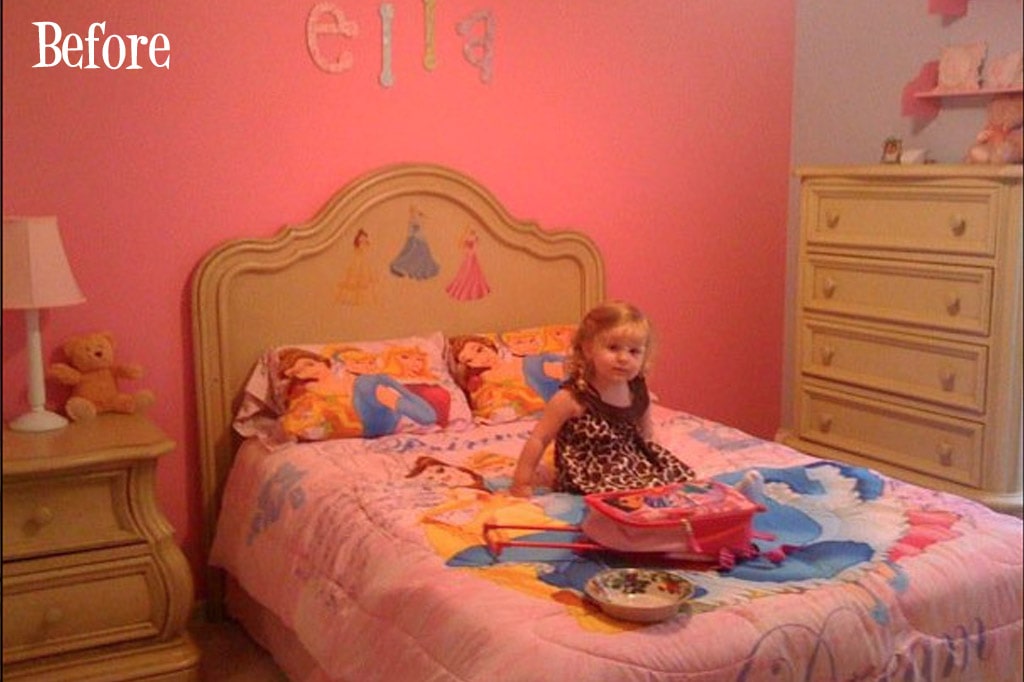 So there's the before… and after! Here's how I transformed the room (thus far).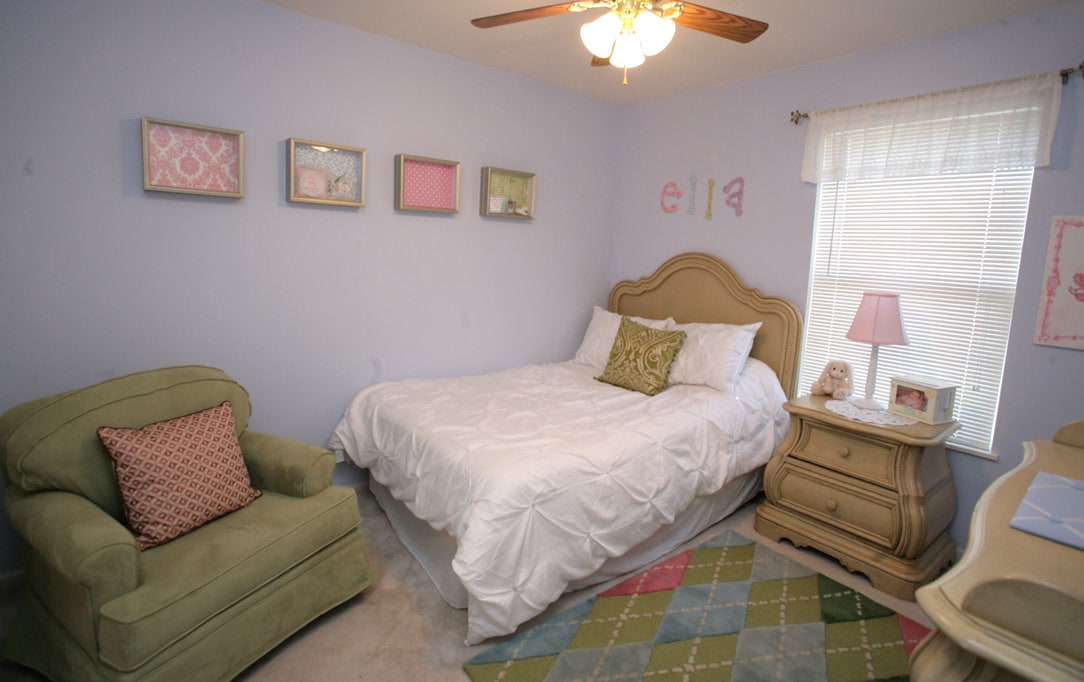 So with a new plain white comforter from Target that I got on sale for $79.99 in January, I got the bug to re-vamp the rest of her room to match! I purchased a green, blue and rose argyle rug from www.capeldealers.com for $138. Yeah, it's kind of a stretch for me to spend this much on one piece, but I knew I really wanted to base the room these colors so I splurged!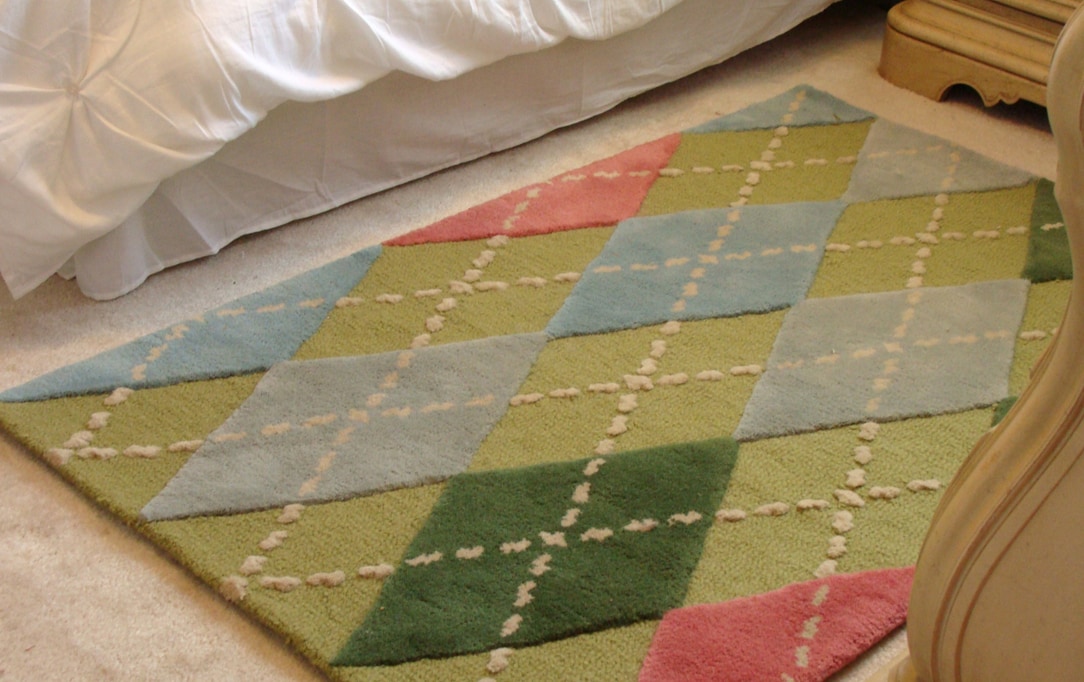 I finally got around to painting the hot pink wall light blue to match the other three walls. I have plans to do a damask stencil design but the overall blue walls is a big change thus far! I put a green glider from her old nursery in the corner with a pink accent pillow to bring out the rose color in the new rug. I'd really like to find a desk to refurbish for that area, but until then this is a perfect place to read her favorite books!
I also purchased a mirror from Pier 1 Imports on clearance for $20. It was an off white so I painted it green to match the chair, then sanded it down to give it a rustic feel. While I was there, I picked up a green damask pillow on clearance for $17 for her bed.
Next I found some silver shadow boxes on clearance from Michaels ($32 for 4 total) and lined them with scrapbooking paper to match the decor in her room (only $8 for the paper!). I also used multi-colored scrapbook paper to cover the wall letters from her former nursery and give them an up-to-date look.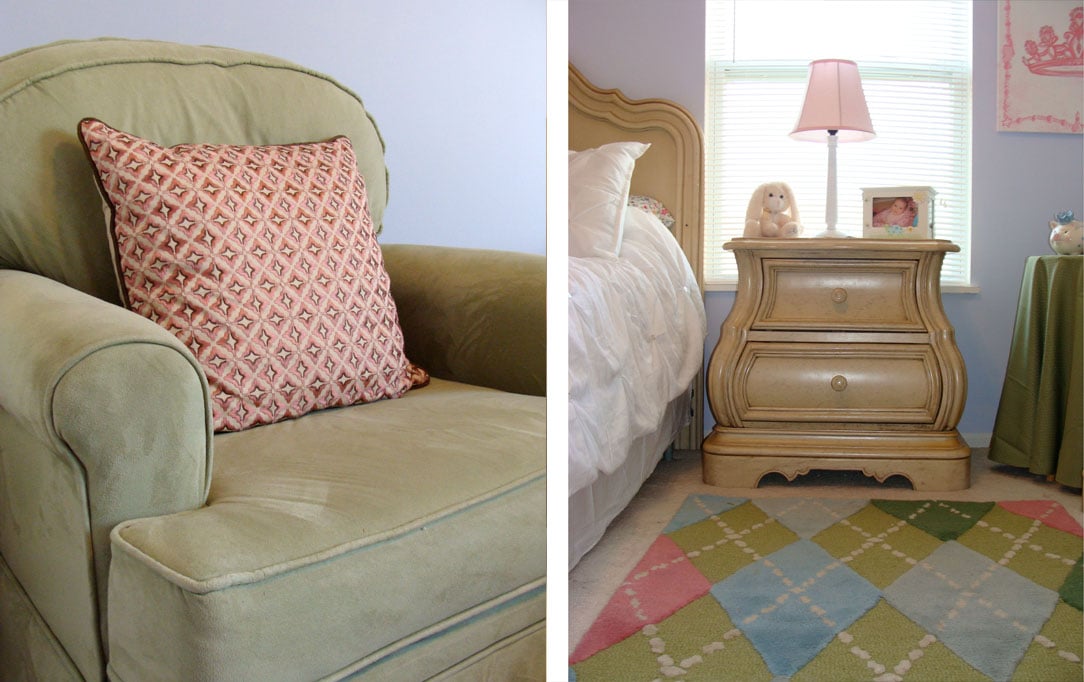 Ah, the transformation is almost complete. I know her light and breezy color scheme doesn't really go with the rest of my house, but I love it! Just waiting to get my large damask wall stencil from Cutting Edge Stencils to get delivered so I can finish her walls. Keep checking back to see how it turns out!