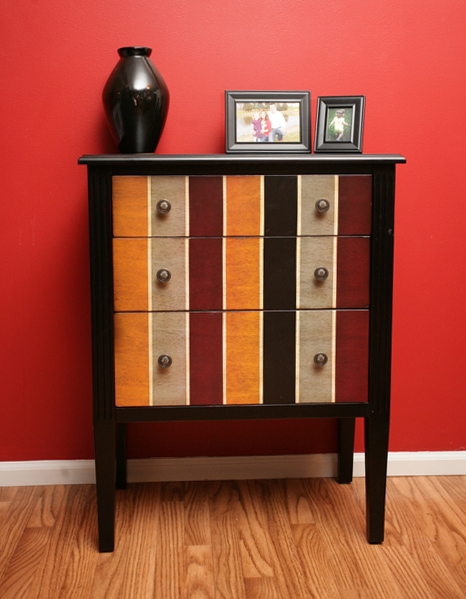 One thing that has always bugged me about our house is that the kitchen is somewhat small. Yeah, I know… it's our first home, but the kitchen always seems to be the gathering place when you have company over.
We used to have a larger oak buffet that rested along our red accent wall. I've had this piece for years that floats from room to room, depending on where I need storage. It was really too large for our kitchen; we had to walk the opposite way around our kitchen table to get to the fridge. So I've been keeping my eye out for something that would match my kitchen colors and have that eclectic feel.
Then I found her! It was on sale at Pier 1 Imports for $149 and matched the color scheme I want for my kitchen transformation. It had orange to bring out the oak in my cabinets, red to match my accent wall, gray to match my countertops and black to go with my dining set and appliances. Really, absolutely perfect!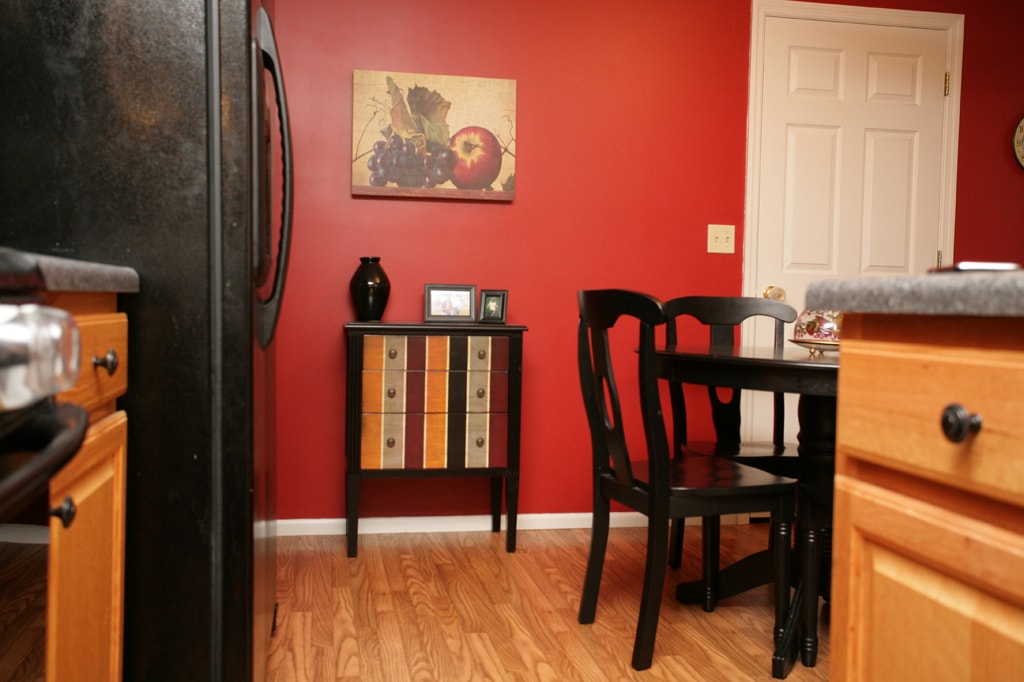 Normally I don't like to spend money on new furniture (especially when I have an old piece that I can paint and style to fit the space I need to fill), but I this was the perfect size/coloration for my kitchen and I couldn't pass it up.