One of my favorite DIY websites is www.centsationalgirl.com. Recently she featured a bare wall transformation creating an instant mud room. I loved this idea and decided to use it for my laundry room since it's right off the garage.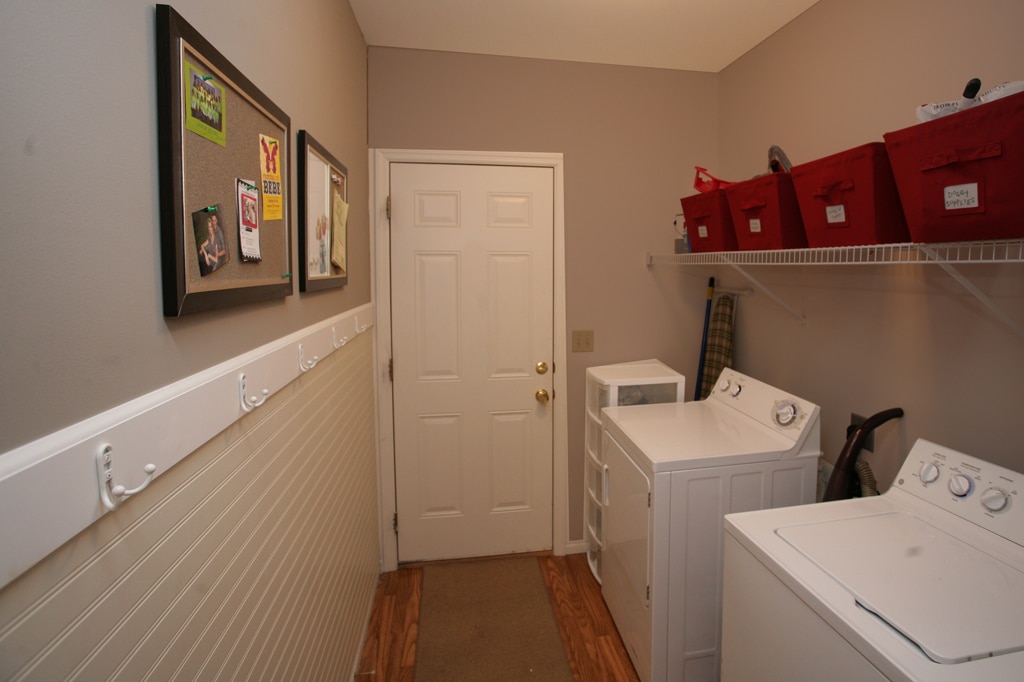 I started with painting my white walls to a desaturated olive green that matches my kitchen (which is located right next to my laundry room). Luckily I had enough paint leftover from that project and the paint was in good shape. Also, I knew that I only had to paint the top half of my laundry room since I would be adding some bead board to the bottom half of the room.
I purchased the 4×8' panel of bead board from the paneling section of Lowe's for $19.98 and it almost fit perfectly! Just a smidge off the side and we were in business. I finished the top of the bead board with a wide baseboard trim for $8.50 from Lowe's. I chose baseboards because I needed at least 5 inches to screw in some hooks for hanging coats and jackets.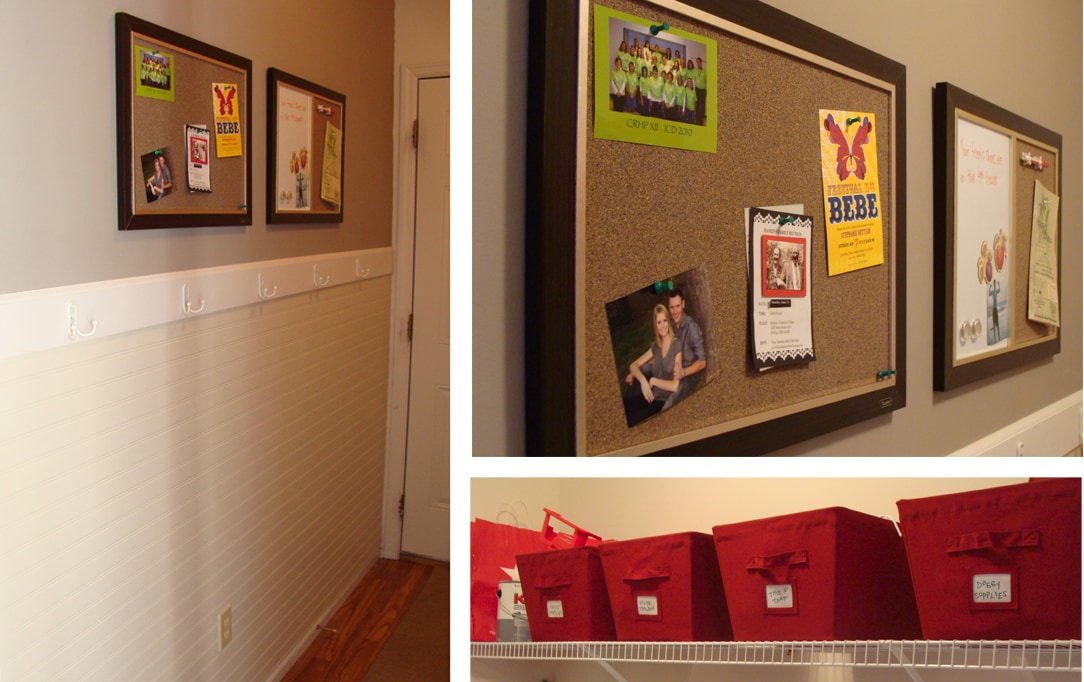 Luckily I had some finishing nails, caulk and putty from recent projects to get the bead board in place. First I measured the placement of the wall outlet in my laundry room. I cut a square out of the bead board to extend the outlet. Once I knew the board would fit properly around the outlet, I spread Liquid Nails across the board and positioned it into place. I double checked that the paneling was level, and then secured it in place with finishing nails. Just some caulk for the edges and putty to fill in the nail holes which I later sanded down.
I painted the bead board with an Antique White finish by Zinnser that I purchased at Lowe's a while back for another project.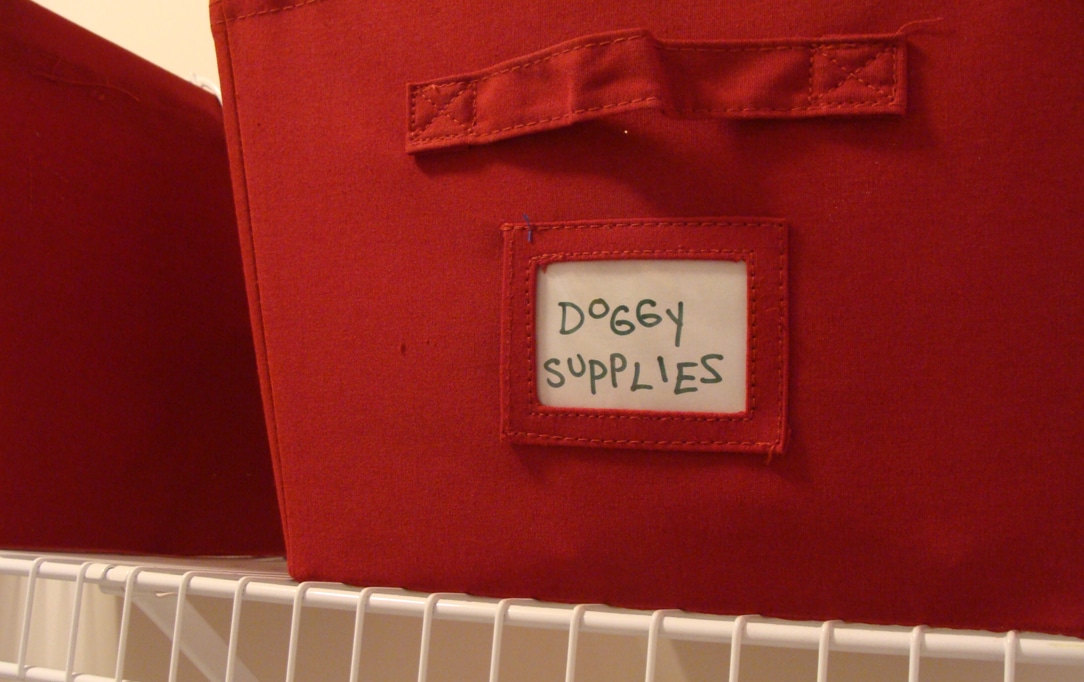 Next I bought some white hooks from Walmart for $5.97 each (5 total) along with some red baskets that I can easily label for organization ($20 for 4) and a plain runner rug on clearance for $5. I also purchased some bulletin boards from Michaels for $24 total with the help of a coupon.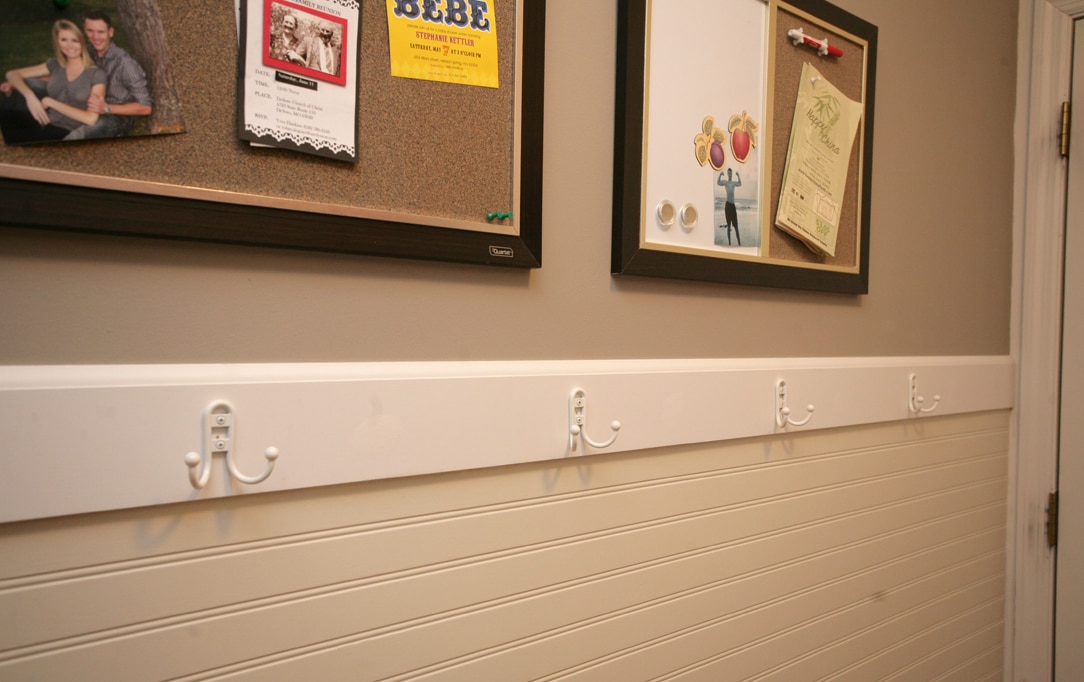 I needed some additional storage for odds and ends. I found the plastic drawers down in my basement when I used to keep it in my daughter's closet with burp cloths, blankets, etc.
So it cost me about $105 plus some change to complete my transformation. What do you think? I'm loving it so far!
Also, you can get the full story for the Centsational Girl mud room here.