I will show you how to make this adorable vintage nursery rhyme tray!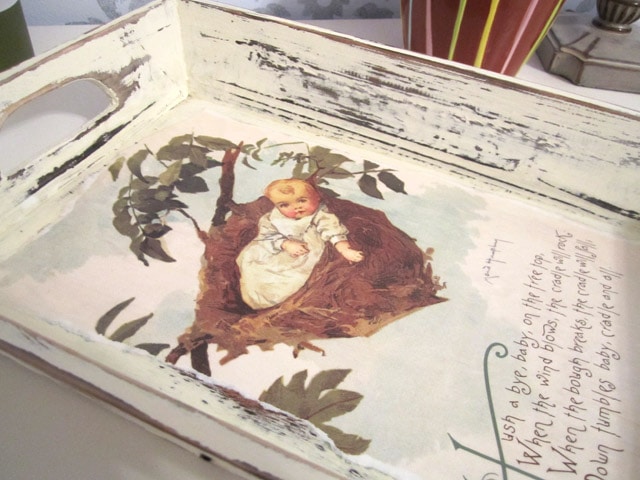 One of my favorite books that belongs to my daughter is a gift from her great-grandmother, a nursery rhyme hardcover illustrated by Maud Humphrey. As soon as we opened the special pages, I knew I would have to purchase another copy and use the illustrations for a project.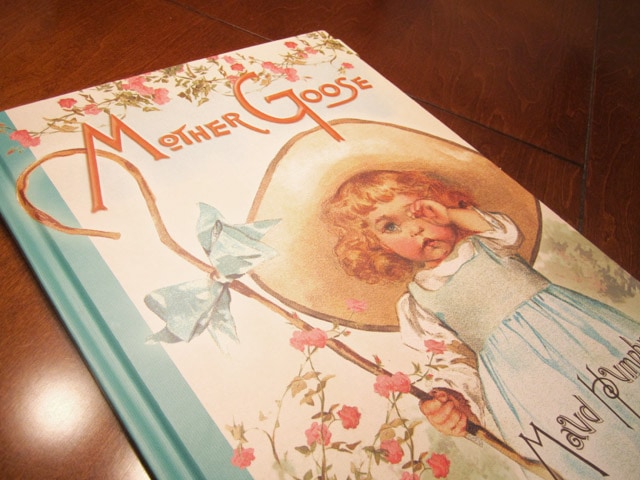 If I ever have another baby, I might actually design the entire nursery around these drawings. But for now, a simple accessory will have to do!
I found this little tray on clearance at JoAnn Fabrics & Crafts for $5 and I thought I could put it to good use.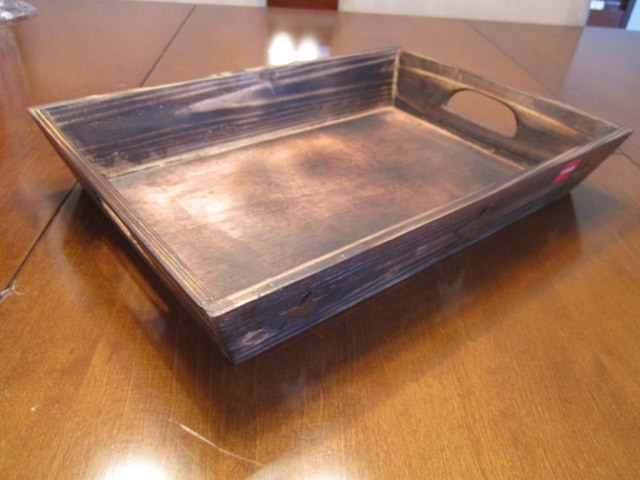 I gave it a coat of some Old White Annie Sloan Chalk Paint and distressed the edges.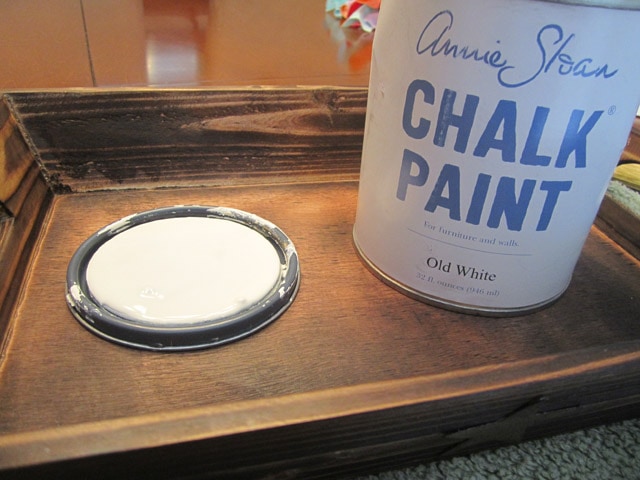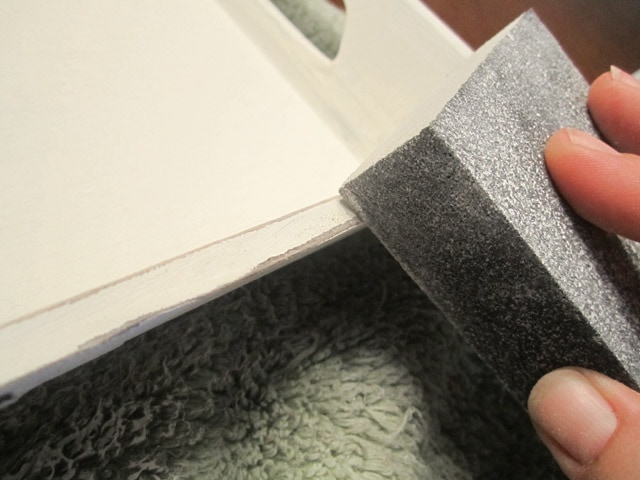 Next I cut out the nursery rhyme I wanted to feature. I chose Hush a Bye Baby. The colors were nice, warm and earthy, plus it was one of my favorite songs to get my little angel to sleep. Actually, that's a lie… She used to cry when I sang to her. I swear I don't have a bad voice, it's just that she hated my singing for some reason! So I guess this nursery rhyme has a little hidden meaning for me 🙂
OK, I decided to tear the edges of the paper to keep with the vintage look and feel.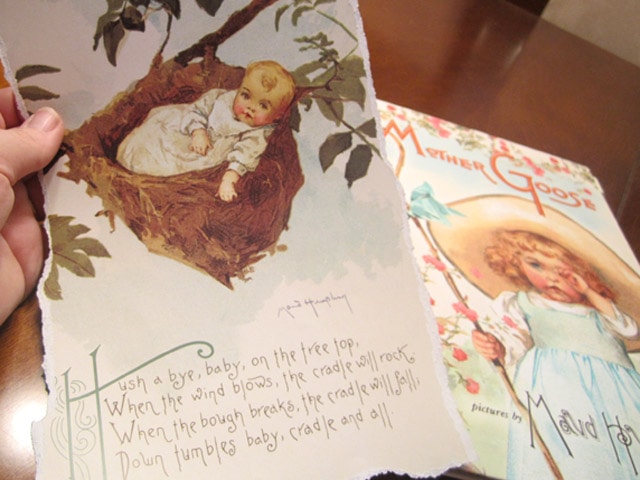 I used Mod Podge to secure down the illustration and gave it a couple of top coats to seal it in.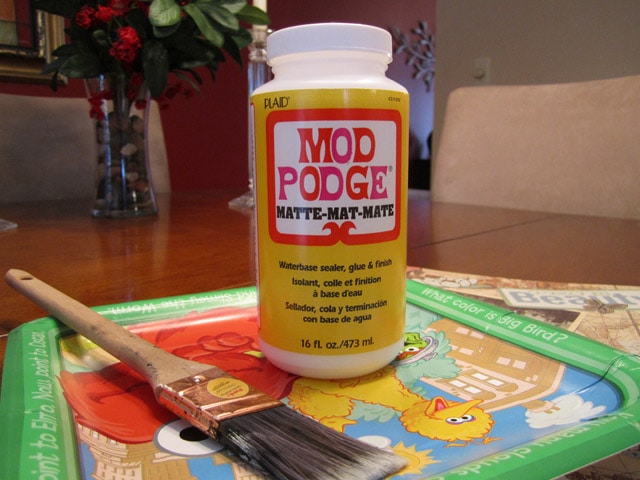 Voila! Isn't she beautiful? I love the subtle colors and light distressing.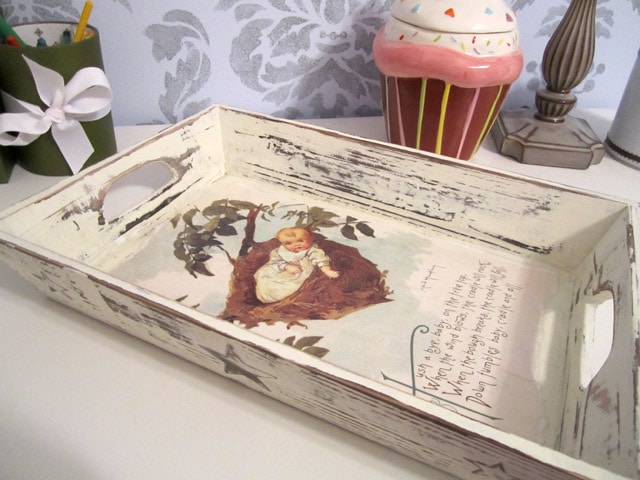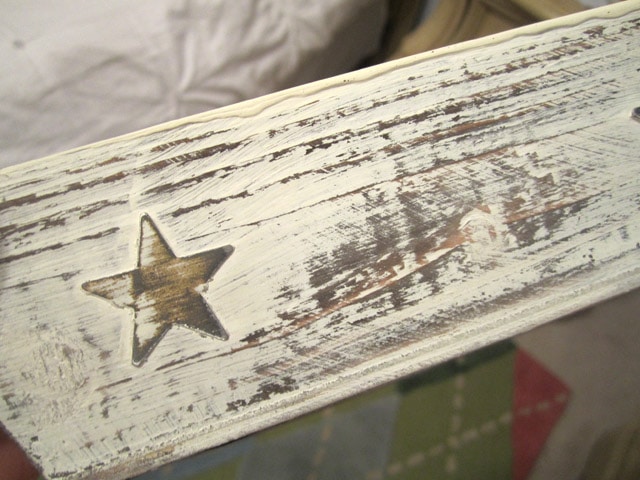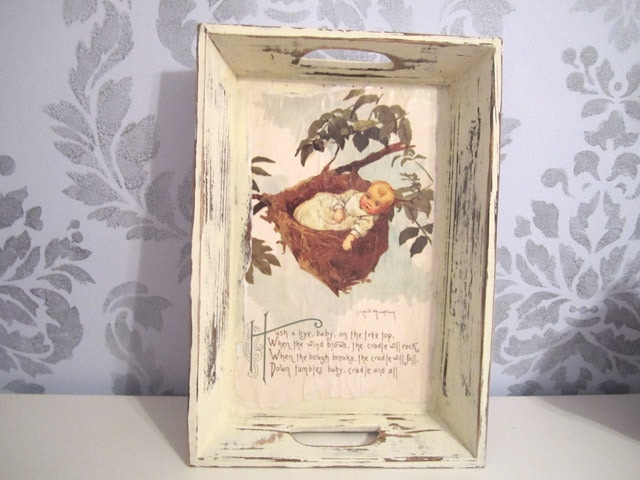 After finishing this project I think I've confirmed that I really do love this look and could design an entire nursery with this tray as inspiration!