I found this adorable fabric scrap wreath from One More Moore's blog post she created back in November 2010. I thought this craft would be the perfect idea to add a little bling to my daughter's bedroom door.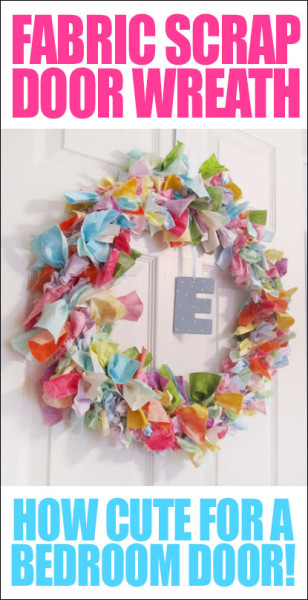 So off I went to get my supplies! I purchased a metal wreath frame for $3, a bundle of fabric pre-cut scraps for $6 (I had a 50% off coupon) and white Scribble paint for $1 from JoAnn Fabrics. I also got a ceramic "E" for the center of the wreath for $1 from Hobby Lobby.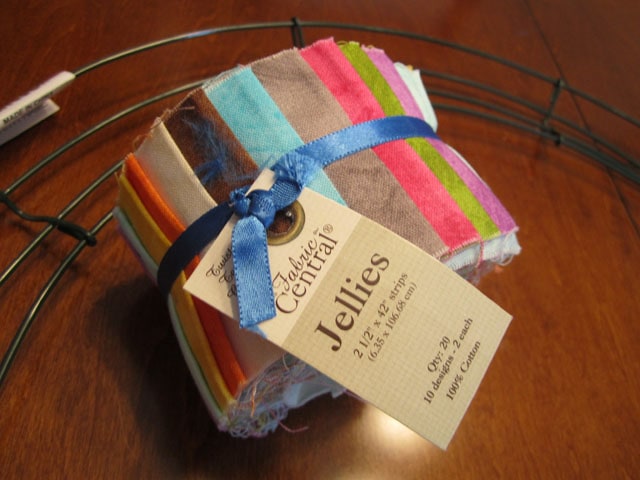 I decided to use pre-cut fabric since I don't have a huge stock pile of scraps hanging around. Plus I really liked the multi color packet I picked out!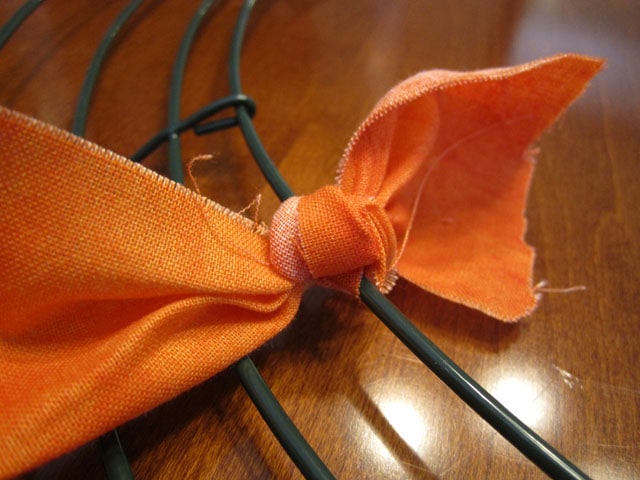 I still cut the strips into 1/4 pieces so each strip was about 6 inches long. I then tied each piece around the metal wreath.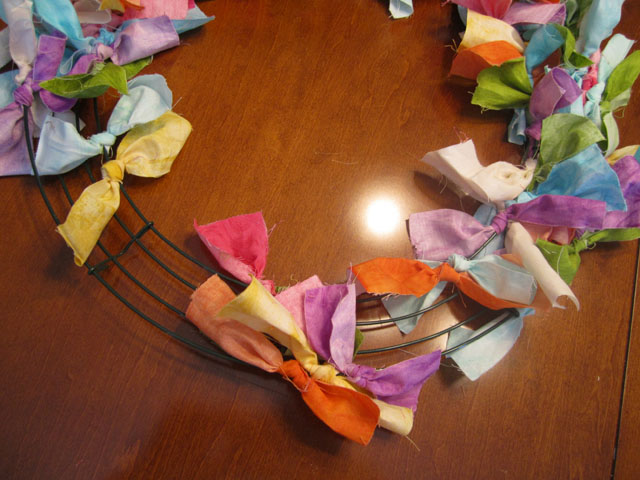 Yes, it takes a long time to tie each piece of fabric around the wreath, but it will be worth it!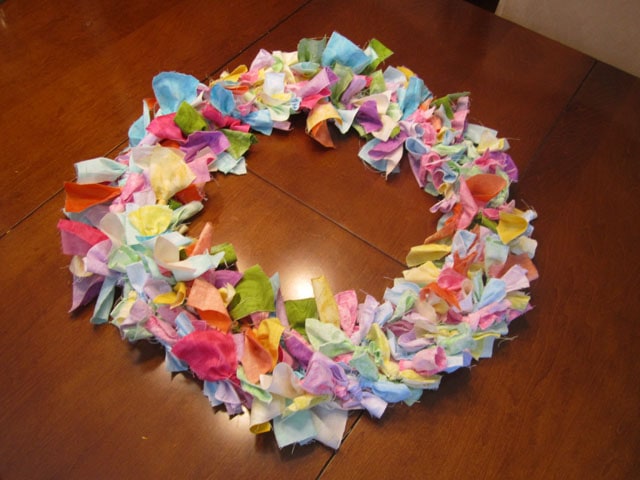 Finally finished!  Loving the look so far! Next is working on the centerpiece of the fabric wreath.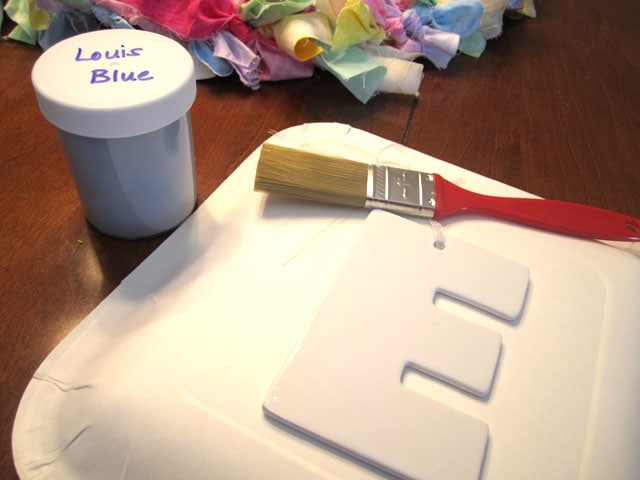 I took the ceramic letter and painted it with Annie Sloan Chalk Paint in Louis Blue. I got this sample pot from Shades of Amber. Perfect for little projects and to try out shades before you buy an entire quart!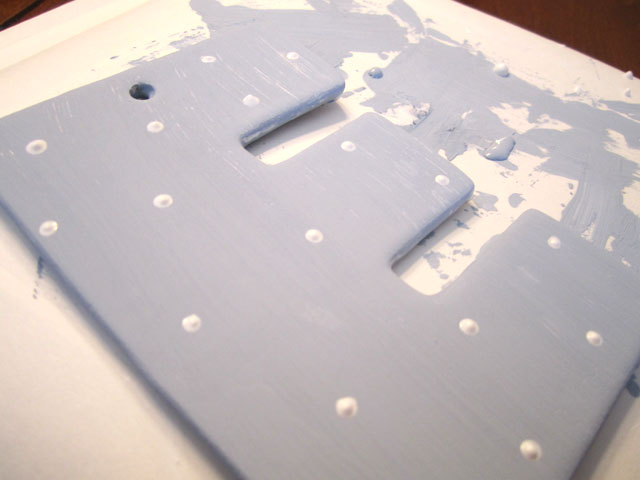 When the paint dried, I used the white Scribbles paint to add some cute polka dots. I hung the letter from the middle of the fabric wreath with some light blue ribbon. And it's complete!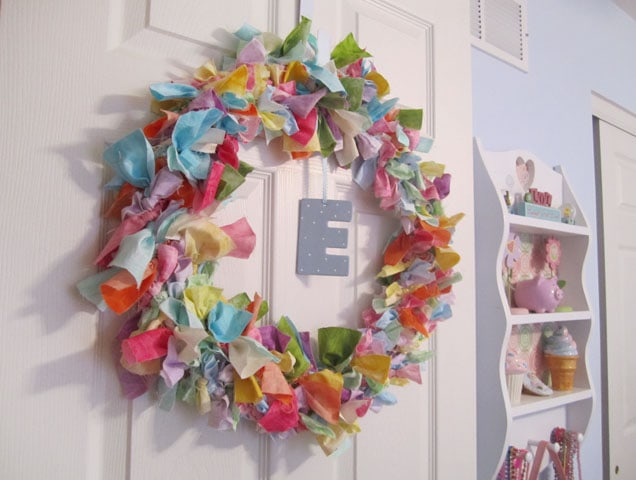 Pretty cute, huh? I love how all of the colors pop against the white door!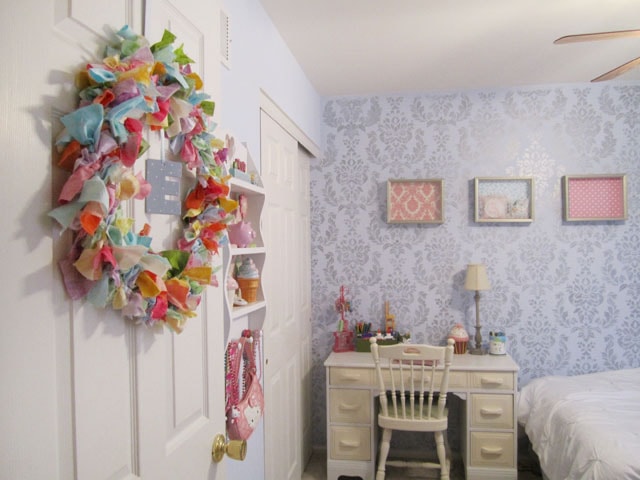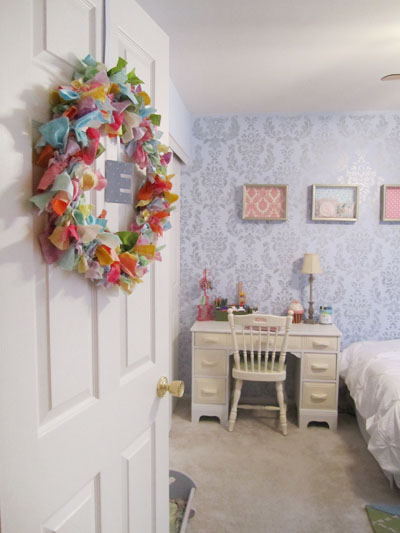 Yep, pretty stinkin' cute! The Louis Blue chalk paint is almost the exact shade of her walls! Love when things work out perfectly 🙂