Here again are a couple of my favorite projects I found while flipping through the DIY blog websites. These people have totally inspired me and want me to get out my paint brush (or sewing machine, oven mitt, and anything else crafty)!
It's back to school time for most kids and I love all of the crafts and art projects that come with it! I found this adorable back to school wreath from Craft Junkie Too. Wouldn't this be an awesome gift for your child's teacher?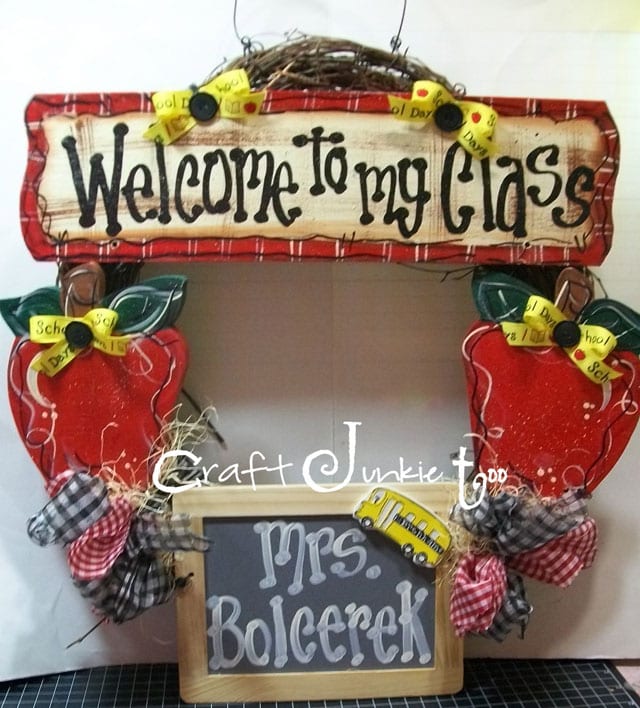 I love crafty people! Hani over at Craftionary found a great use for old paper towel and toilet paper rolls.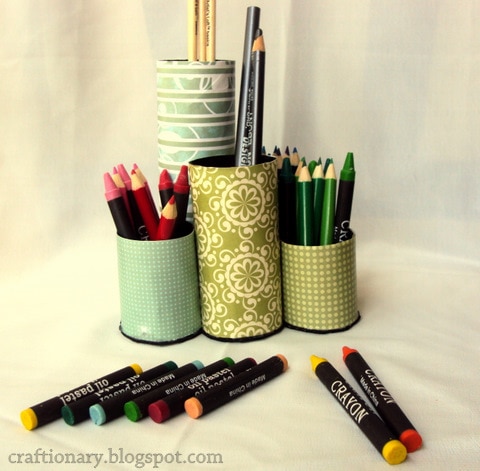 Next up are these yummy Thin Mint Truffles from Polka-Dotted Elephants. With only 3 ingredients, even I can master this one!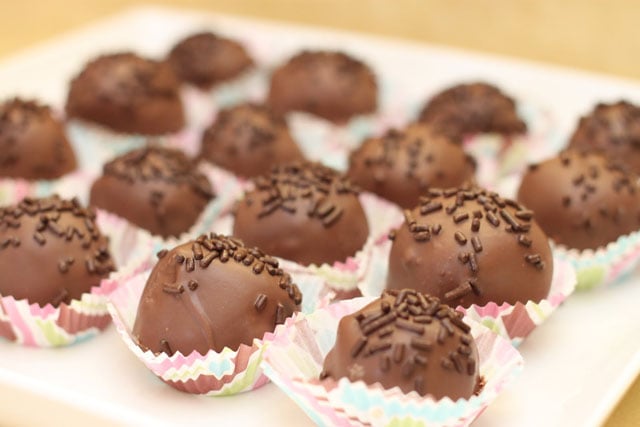 Check out this amazing stenciled wall from Brown Paper Packages. I can't believe Evie penciled in this design and painted it all by hand! Definitely worth her time and patience!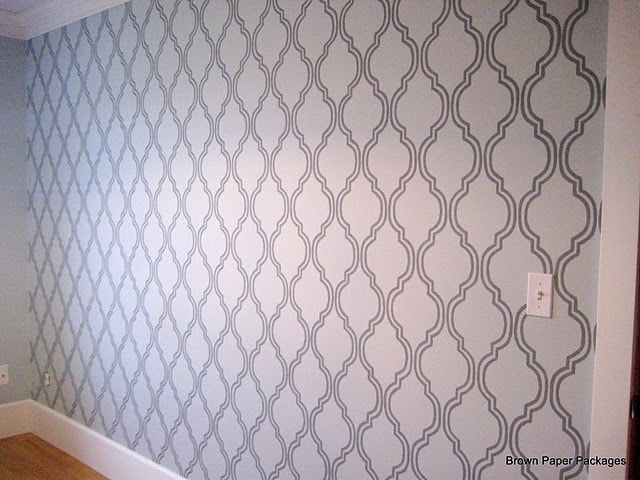 Last but not least are these revamped dining room chairs from My House of Giggles. I love the bold pattern of the navy and white chair covers. And her eclectic style is right up my alley!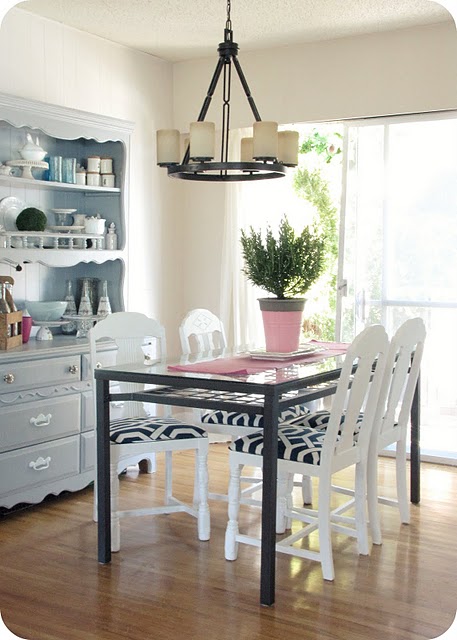 That's it for now! Sorry this past week has been such a snooze-fest. I've been working like crazy on some freelance graphic design work, and unfortunately crafting and blogging have to take a backseat sometimes! I'm hoping the weather cools off a bit over the weekend so I can get some hardcore painting completed! Stay tuned 🙂