Have you ever bought anything from Pick Your Plum before? Wait… have you ever heard of Pick Your Plum before?? In case you haven't, here's a little info…

Pick Your Plum offers one deal a day on fabulous items, such as craft supplies, clothing, accessories, baking supplies, home decor and so much more! And you have to order fast because supplies are limited. As you probably guessed, I'm officially addicted to this site!
So after buying things sporadically throughout the past couple of months, I decided it was time to start making some projects from my amazing purchases! First up… WASHI TAPE JOURNALS!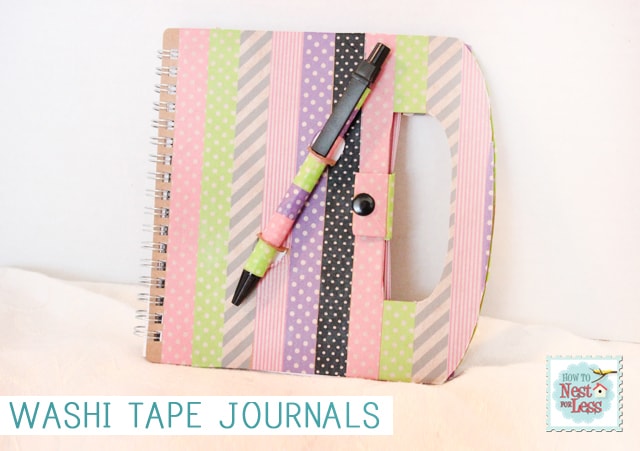 The first thing I purchased for this project was the washi tape. If you've never heard about it before, there's a ton of projects out there using this stuff! Target even carries this stuff now in the office supply aisle. Now I've never used washi tape before, but I wanted to test it out on something…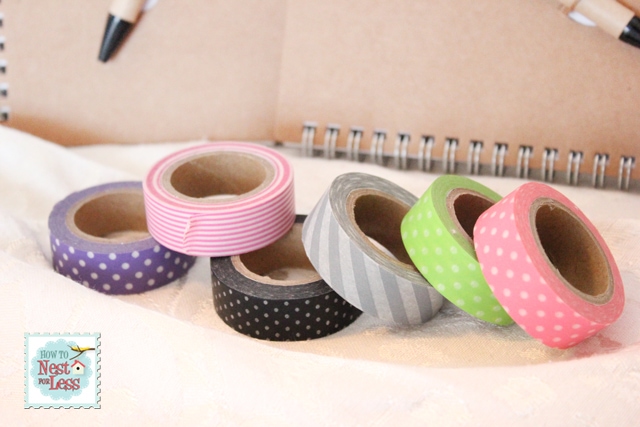 Then I found these adorable little journals from Pick Your Plum. They even came with their own pen and little holder! I thought these would be perfect to dress up with a little washi tape for my daughter.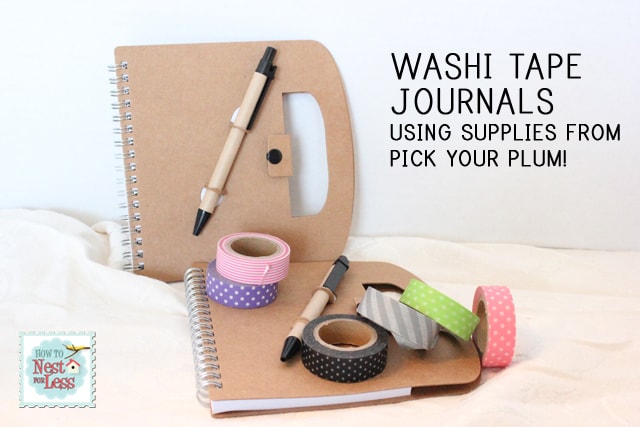 To begin, I just covered the journals with strips of the washi tape, letting the ends overlap the edges a bit.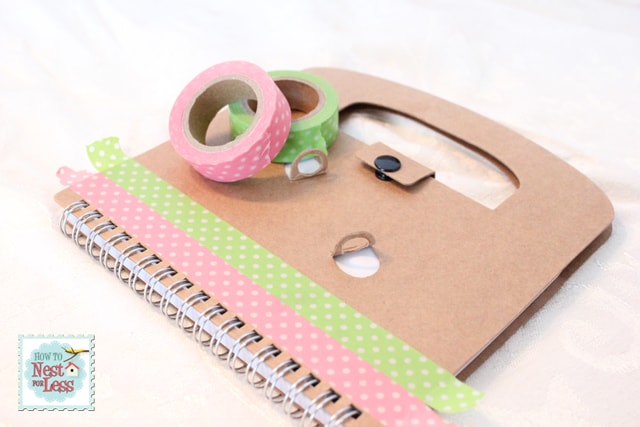 Once the entire front cover was covered, I trimmed the excess using an exacto knife.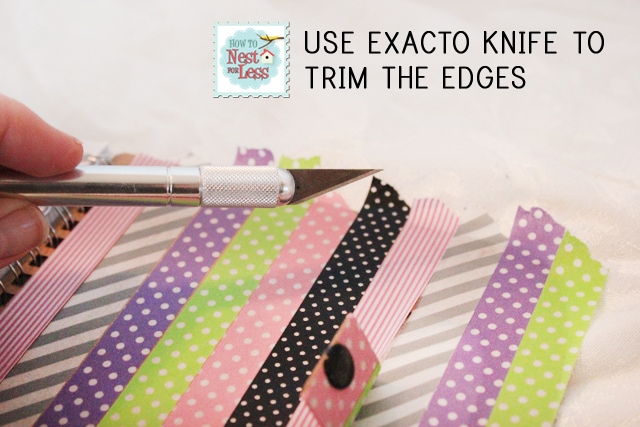 Then I followed the same steps to cover the back and insides of the journal.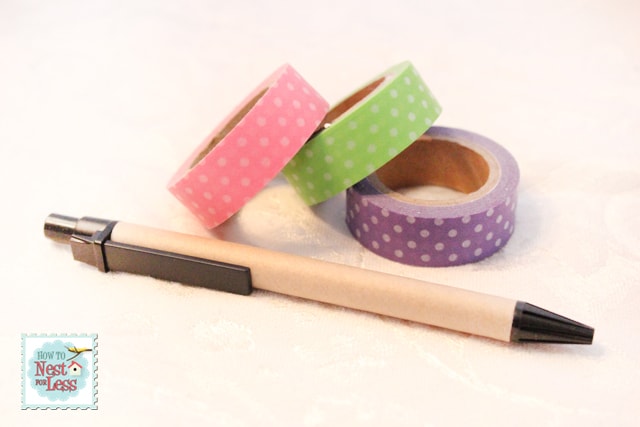 For the little pen that came with the journal, I wrapped three of the washi tapes around the base to make a pretty little pattern (my daughter picked out purple, pink and green!).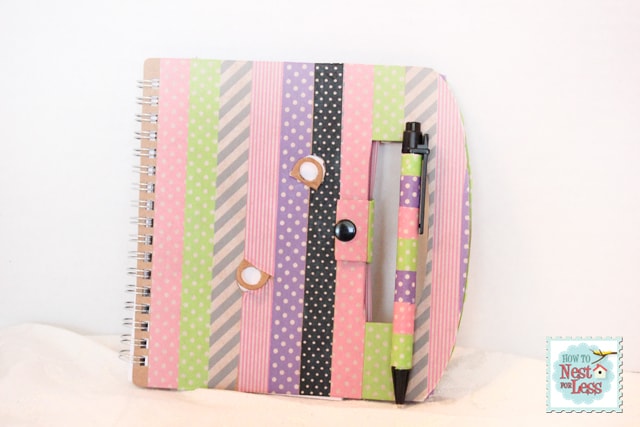 Pretty cute, huh?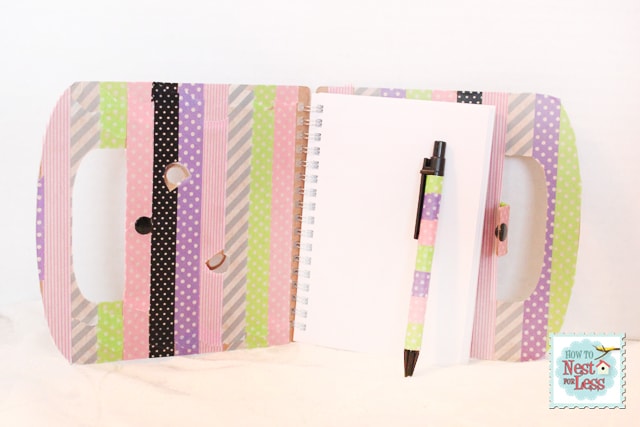 I just love the little handle, perfect for my 4 year old to tote around!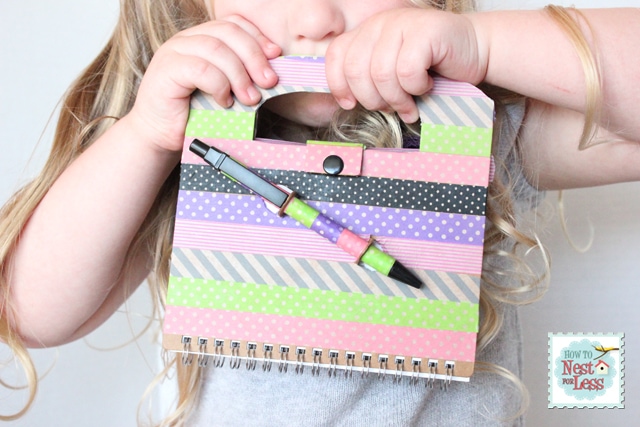 And LOVE that the pen has a special little holder!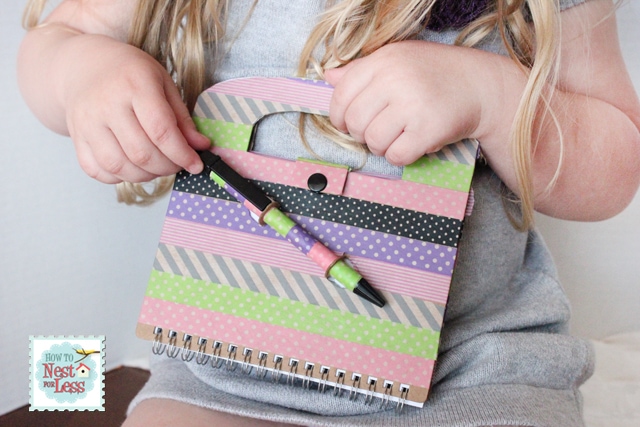 Yep, she's pretty happy with her new notebook!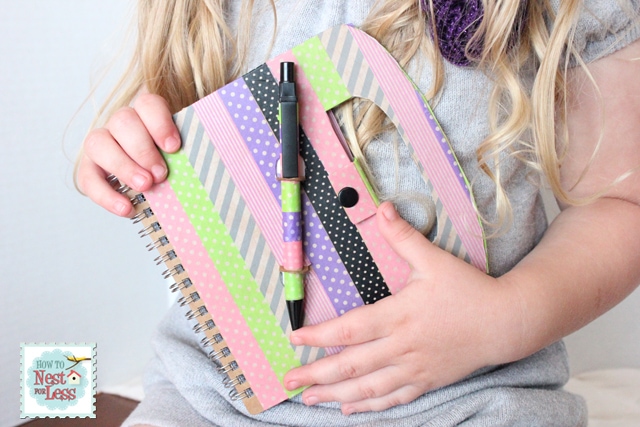 As you can see, it's already gotten some great use!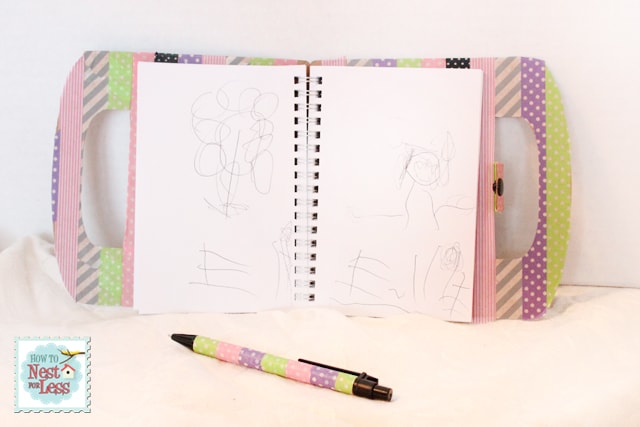 Oh, how I love 10 minute projects!
Thank you, Pick Your Plum!