Y'all… it's time to talk about the pros and cons of hardwood flooring.
I'm in desperate need of new flooring throughout my home. I meant it, desperate. My hubby and I know that we want to put our house on the market in the next year or two, but we can't wait any longer to upgrade our 6 year old cheap carpeting. But to what? It seems like no one talks about carpet anymore.
Why is that?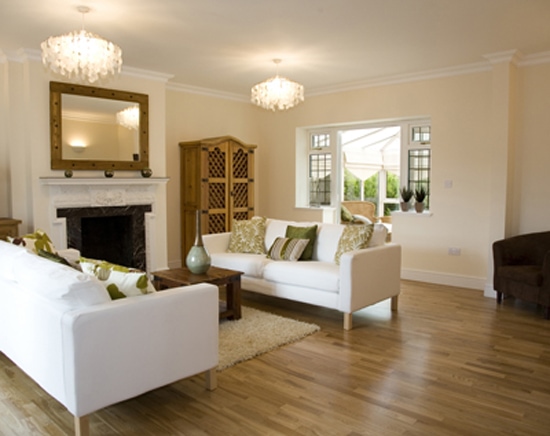 source
Flooring makes a first impression.
If you walk into a home, one of the first things you're going to notice is the flooring. Not the windows, not the little dent in the hallway wall, not even the beige toilet. You want to grasp people at their first step when they enter your home.
Nice flooring will help sell your home faster.
These days you can purchase a brand new home at rock-bottom pricing. People aren't shopping for fixer-uppers if they're buying resale; they want to move in and get settled.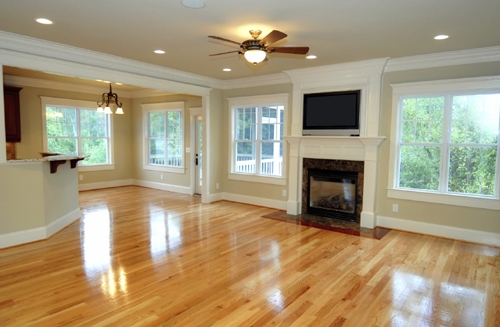 Could you imagine the home in this photo with carpeting? It just wouldn't have the same warm feeling that you get with hardwood flooring.
It seems most renovators and resellers are leaning towards hardwood flooring these days.
Hardwood does not have to be replaced as often as carpeting.
Let's say you plan on selling your house two or three years down the road. You might have to replace the carpet again (yep, cranberry juice stains can happen a week after you get new carpeting or you might have some finicky buyer that doesn't want carpet that isn't brand new!). Your hardwood flooring would not need to be replaced once it's installed.
Hardwood flooring has a better return on investment.
Yep, hardwood flooring just seems to impress more. New buyers will tend to pay $10,000 on the price of a $200,000 home if you have hardwood flooring over carpeting. If your investment was only $4,000 for the hardwood upgrade over the cost of new carpeting, you've made $6,000! Don't go crazy-expensive though on hardwood flooring if the house is not worth it. You wouldn't add $15,000 of hardwood flooring in a $120,000 house.
Hardwood flooring is cleaner than carpeting.
Carpet is impossible to fully clean. Dirt, dust and dander can accumulate under the padding and weave over time. Gross. With hardwood flooring, I can vacuum and mop…although it sure will show all the dirt a lot more!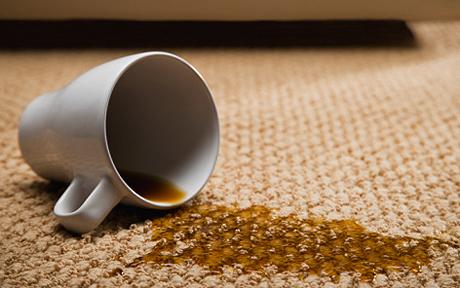 source
Hardwood flooring does have some cons though. It can be pretty loud since it won't absorb noise like carpeting. It is also colder during the winter months, although you can cover with pretty area rugs in key spots.
And yes, hardwood flooring is sleek and chic, but it can be expensive. Carpeting is much more affordable. You can even find Frieze carpeting for less than hardwood flooring.
But there are other choices than hardwood flooring and carpeting. Young House Love recently put cork floors in their kitchen and they look FABULOUS!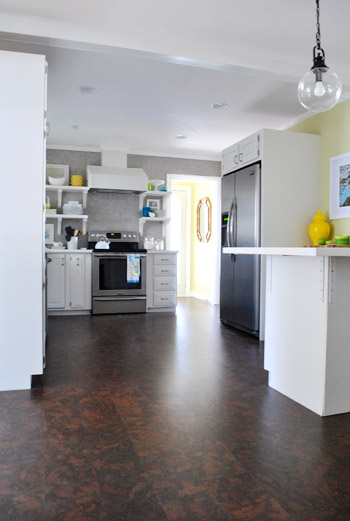 Faux wood laminate is also popular these days but don't have the durability of natural hardwood flooring.
Vinyl is also a choice, although it can get dinged pretty easily. Plus you have to watch out for the grime build-up and discoloration in the seams. I have faux wood vinyl flooring in my kitchen and am ready for an upgrade.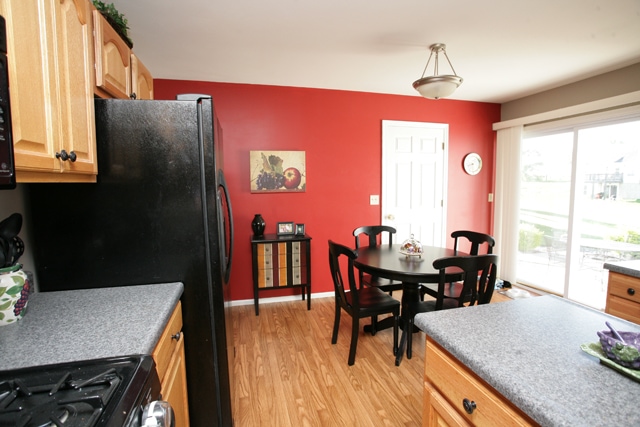 And of course ceramic tile flooring. This is great in a kitchen area, but would be awfully cold in the winter months throughout your entire home!
So, what's my choice?
Recently I've been hearing about engineered hardwood flooring. It's basically multiple layers of plywood covered with a layer of hardwood. These floors have been known to have a higher resistance to moisture (which can be great in high humidity). Engineered hardwood flooring can be resealed, but cannot be sanded and refinished. But average lifespan is heard to be around 20-30 years (depending on traffic)!
This is engineered flooring sample above, and an actual hardwood flooring sample below…
Can YOU see the difference?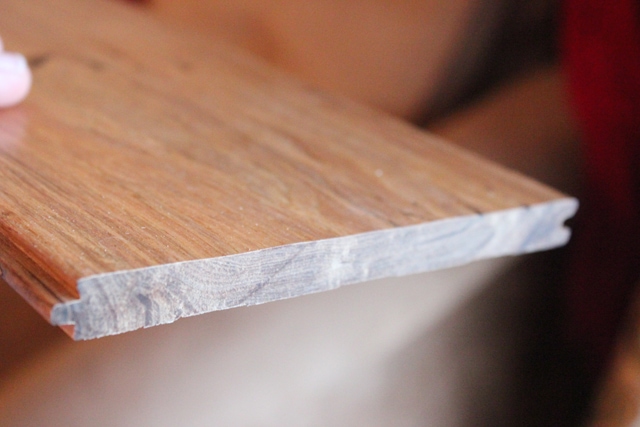 Well, I ordered a bunch of free samples this past week. Goodness! I had no idea there were so many options! Handscraped vs. smooth. Wide plank vs. varying width vs. narrow plank. And colors galore! So many different pros and cons of hardwood flooring.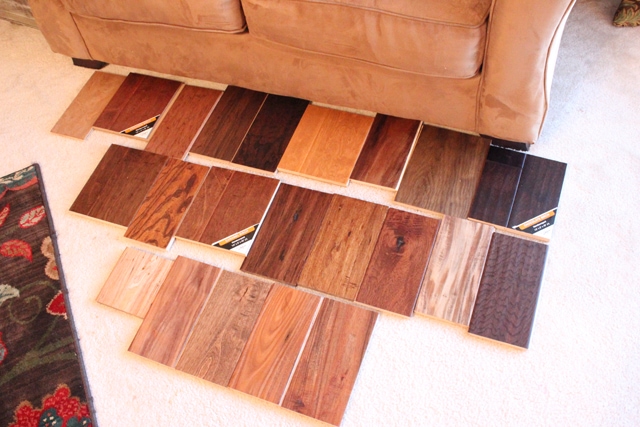 I still have a bunch of research to do, but at least I have a head start in the right direction.
So, what are YOUR pros and cons of hardwood flooring?
Any other options you prefer?