There's nothing better about holiday parties than fun, food and good friends. Over the weekend we gathered with our old neighbors and everyone brought a dish. Mine was a variation of the Buffalo Chicken Eggrolls from Can You Stay for Dinner and they were a HIT at the holiday party!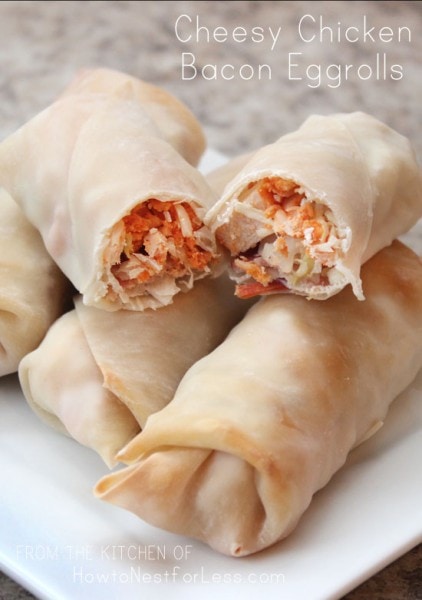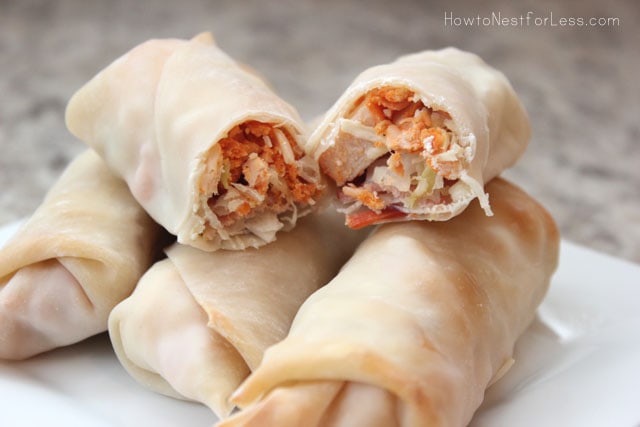 INGREDIENTS:
• Oscar Mayer grilled chicken breasts (2 packs)
• Cole slaw
• Pre cooked bacon strips
• Egg roll wraps
• Blue cheese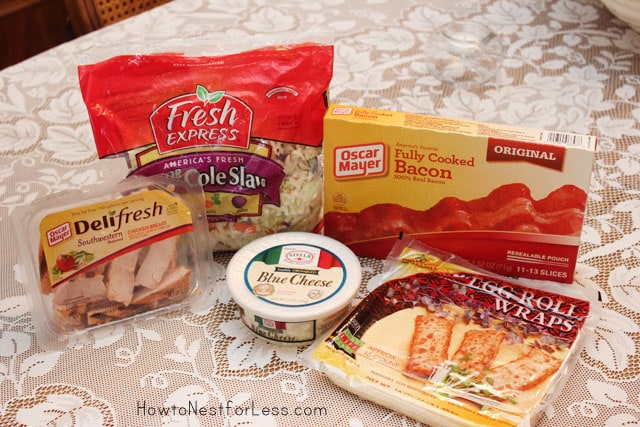 DIRECTIONS:
Chop the chicken into small pieces and slice the pre-cooked bacon in half strips.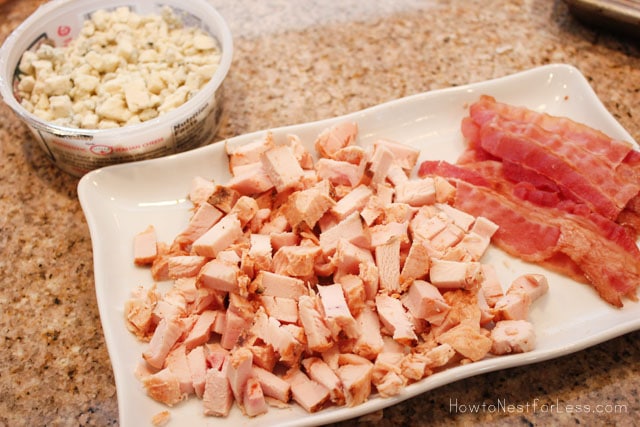 Place the wontons at an angle in front of you. Put a little bit of cole slaw lettuce, chopped chicken, half a strip of bacon and some blue cheese crumbles on each wonton.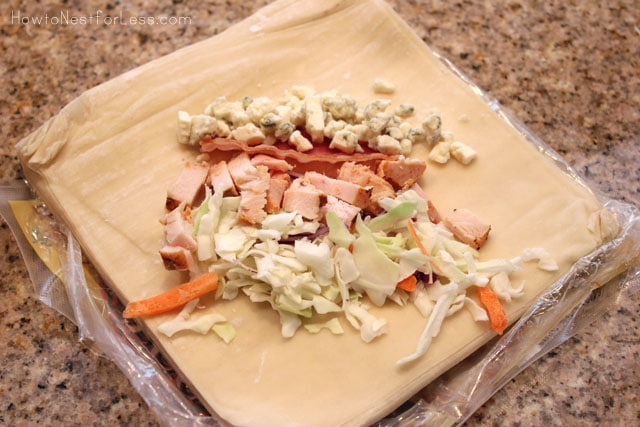 Roll the bottom corner up over the ingredients tightly. Next fold the left and right sides over, then finish rolling the wonton. Use a little bit of water to seal the flap down.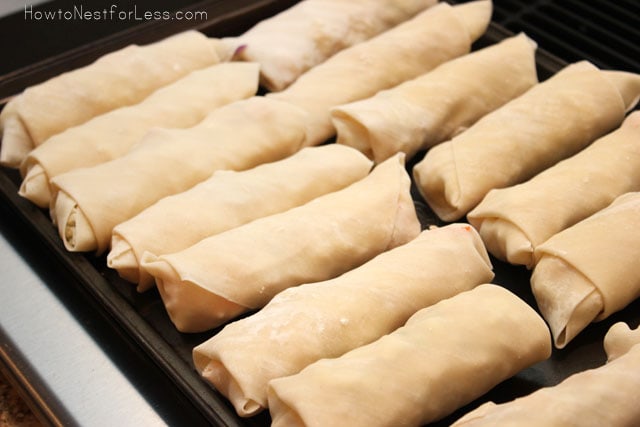 Cook at 350 degrees for about 12-15 minutes on top of a wire rack on top of a baking sheet. Serve with a bit of ranch dressing for a complete Chicken Bacon Ranch appetizer!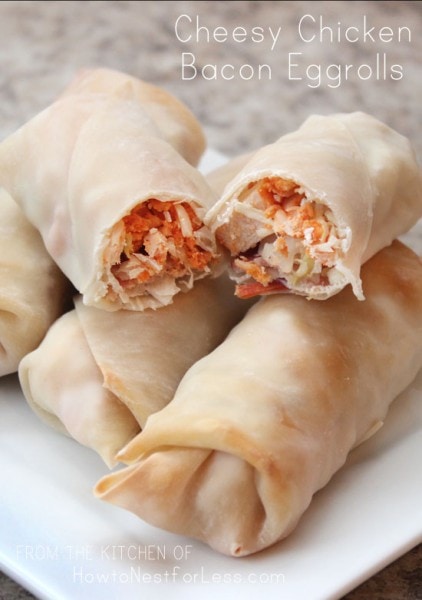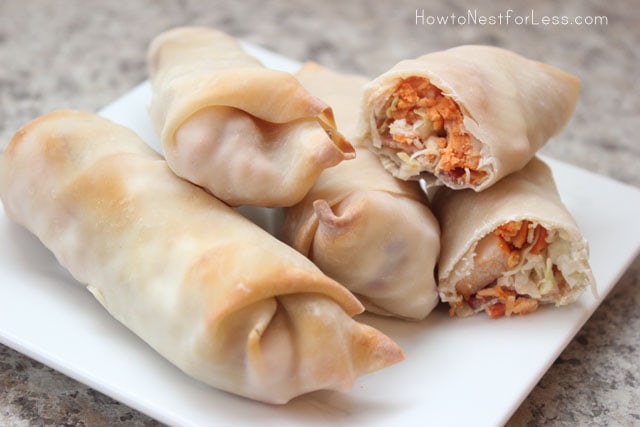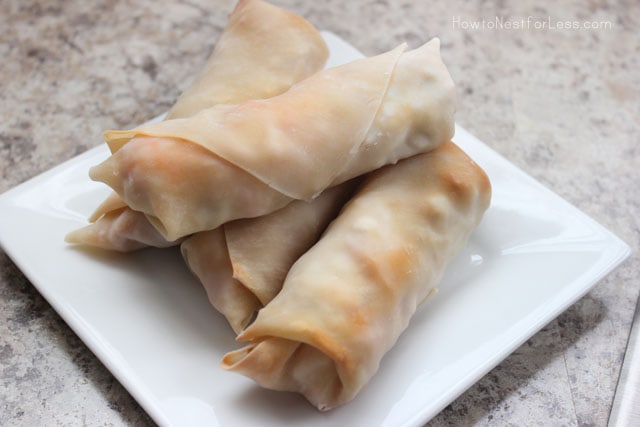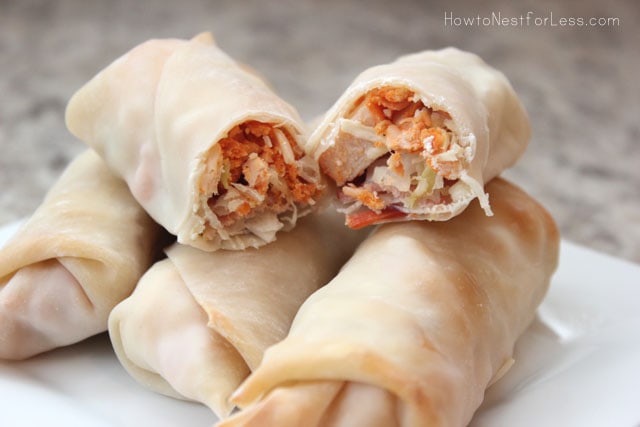 HOPE YOU ENJOY!