I'm always looking for a new chicken recipe, aren't you? Well my family is kinda obsessed with Mexican and I always have chicken in the freezer, so let me tell you… BEST RECIPE EVER.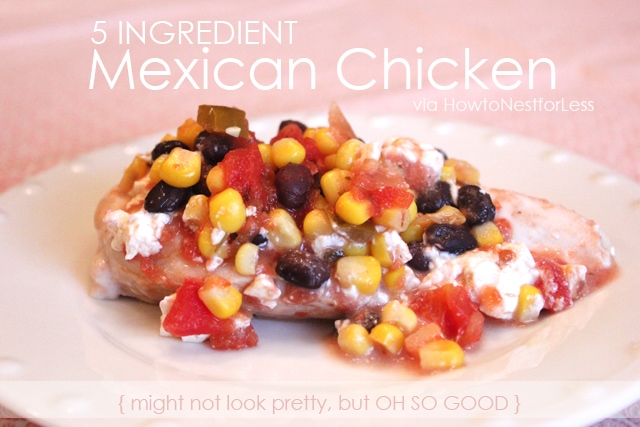 Might not look pretty, but OH SO GOOD.
And only 5 INGREDIENTS!
1.5+ lbs boneless chicken breasts
8 oz cream cheese, cubed
1 can black beans, drained
1 can corn, drained
16 oz jar salsa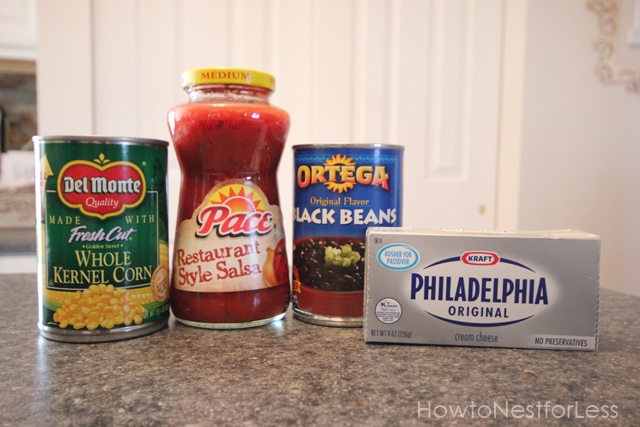 Preheat your oven to 350 degrees. Place your thawed chicken in a 13×9 inch baking dish and cook uncovered for 20-25 minutes.
Mix cream cheese, corn, salsa and black beans together. Pour over chicken and cook an additional 10 minutes. Remove from oven and stir the mixture on top of the chicken so all of the cream cheese smoothes out.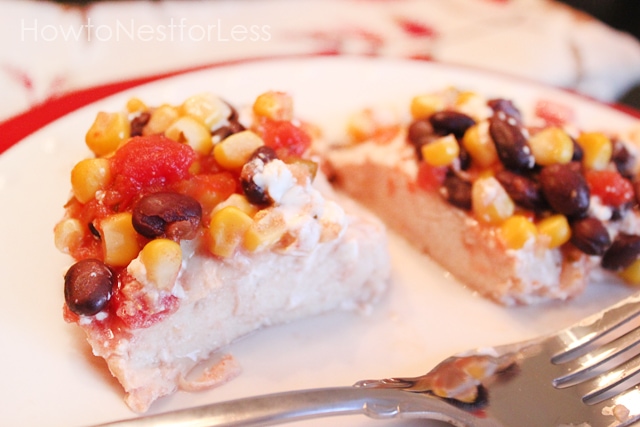 I got the recipe from Emeals but adjusted it a tiny bit. The original recipe from Emeals calls for a crock pot, but since I'm a busy mom with a full time job, I wasn't able to stir it throughout the day. Luckily my oven did a perfect job!
Oh, and in case you haven't heard of eMeals before… it's an awesome website that sends me dinner menus and grocery lists every week. LOVE this service!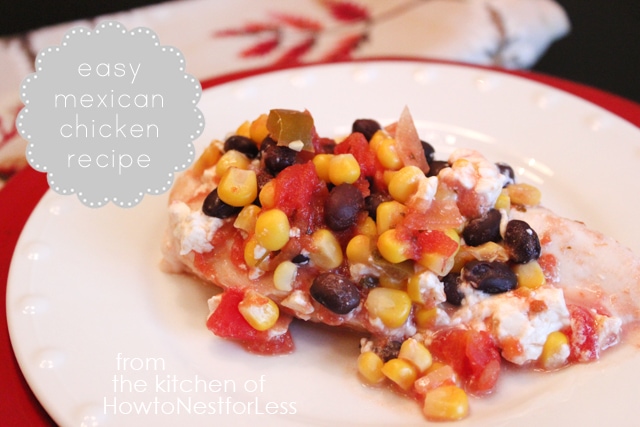 I hope you love this easy peasy dinner recipe. Seriously, my new favorite Mexican dish. Enjoy!
Linking up to: Tatertots and Jello