Yowzer. I can't believe it's been almost a year since I unveiled my master bedroom makeover. Geez, how this past year has flown by.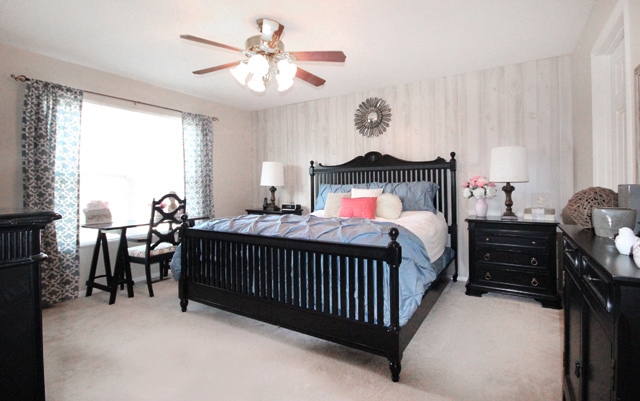 Well today I thought I would talk about one of my favorite things from that little makeover… something that is a little quirky and fun. Yep, "That's What She Said" dry erase posters.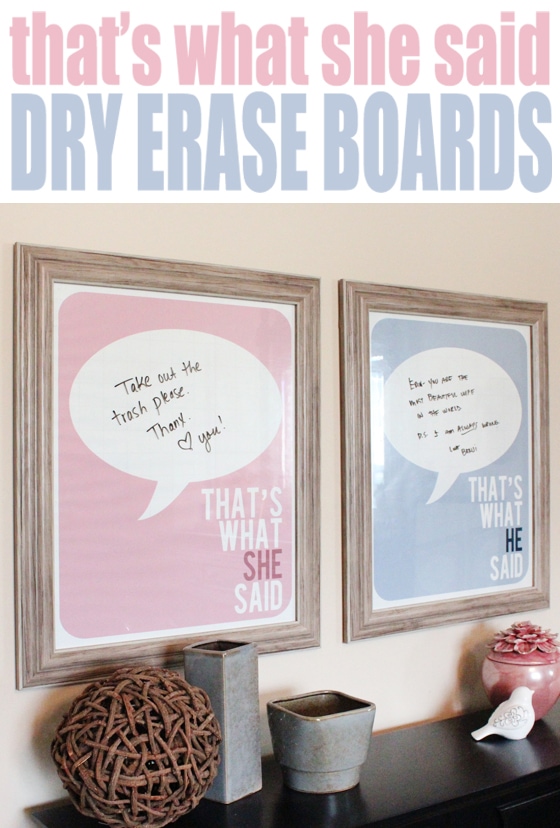 So I first saw these free printables from My Sister's Suitcase and thought they would look awesome in my bedroom makeover (mostly since my husband is notorious for saying this phrase… yeah, he's like a 14 year old boy).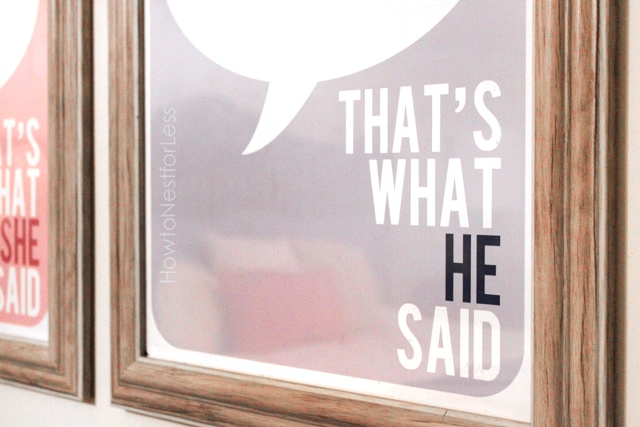 I adjusted the color of the printables a smidge in Photoshop and resized them to 16×20 inches. I sent the artwork to a local printer and then purchase some new frames from Michael's.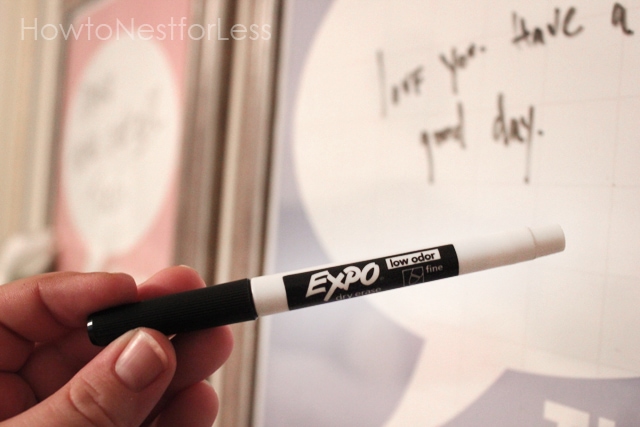 Then I just use some dry erase markers right on top of the glass. Yep, that simple.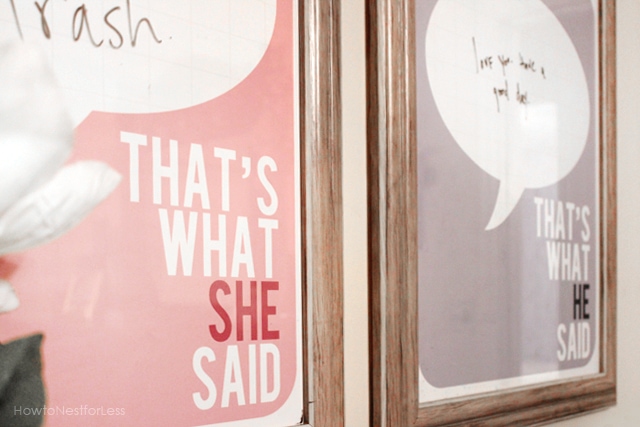 I love leaving notes for the hubby on little odd jobs that he needs to accomplish for the day. Then I just wipe off the writing with a tissue and start all over again. Super simple and totally handy for when I think about something right before falling asleep at night.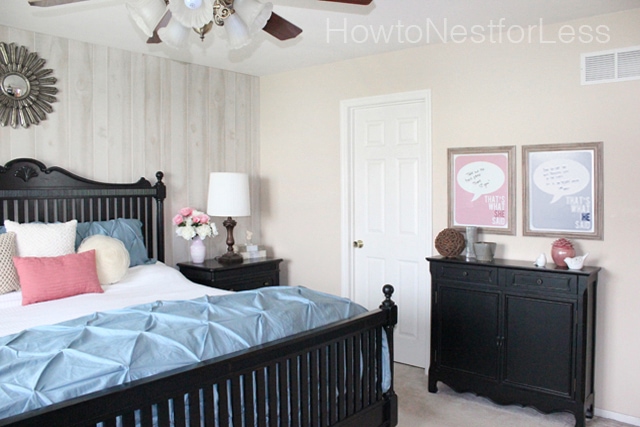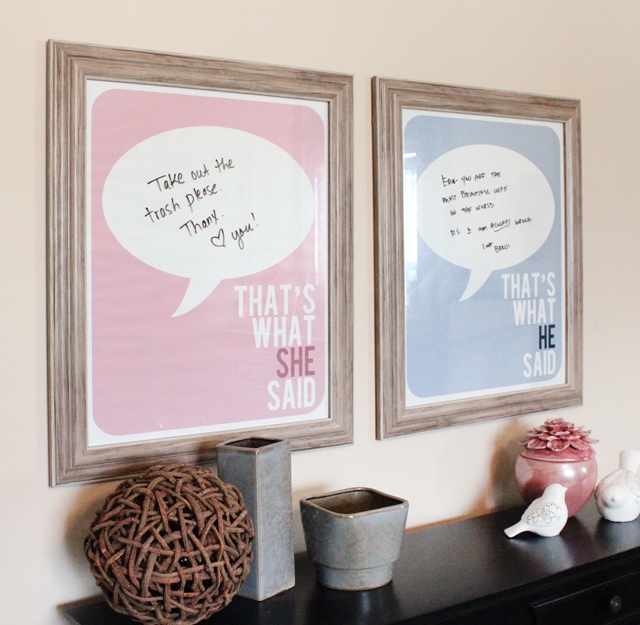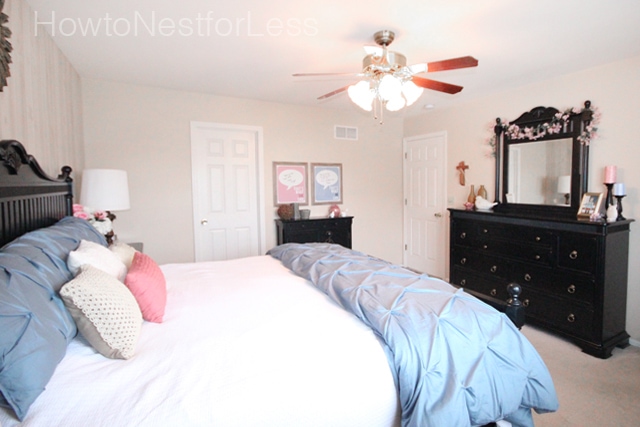 Totally quirky touch to our bedroom makeover, but I totally love it.
So, do you have anything unconventional like this in your home?