Well with the huge snow storm that hit St. Louis yesterday, I was forced to make dinner. Luckily I had all of the supplies in my pantry to make a new family-friendly recipe in a jiffy… Ranch Parmesan Chicken from Emeals.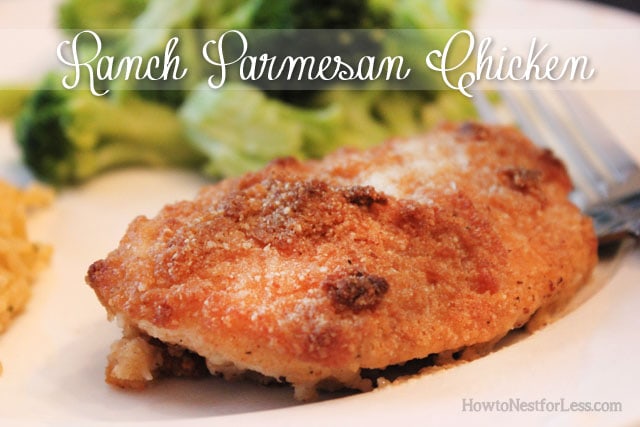 Here's what you'll need:
1 cup dry breadcrumbs
⅓ cup Parmesan cheese
1 teaspoon seasoned salt
1/2 teaspoon pepper
1 teaspoon garlic powder
1 1/2 lbs boneless skinless chicken breasts
1 cup ranch salad dressing
1/4 cup melted butter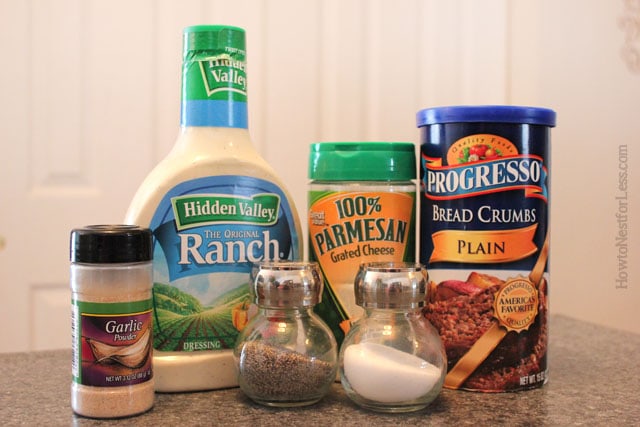 Mix together breadcrumbs, Parmesan, salt, pepper and garlic powder. Dip chicken into the ranch dressing to coat both sides. Coat in the breadcrumb mixture. Place in a lightly greased 13″ x 9″ baking dish. Drizzle butter over each breast. Bake uncovered in a 400 degree F oven for 30 – 35 minutes.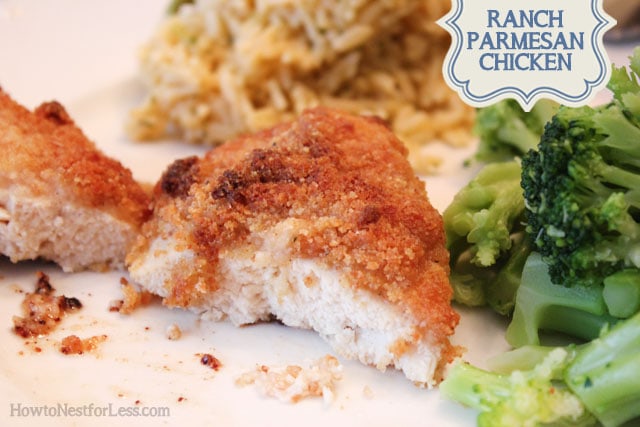 Yep, I'm sure most of you already have these ingredients in stock. And let me tell you… it was delicious! Kinda wish I would have made enough for leftovers since we're still stuck in a foot of snow. Sheesh.
Oh, and in case you haven't heard of eMeals before… it's an awesome website that sends me dinner menus and grocery lists every week cause as a busy mom with two jobs, I need all the help I can get!