Hi there, How To Nest For Less friends! My name is Jocie (pronounced jah-see), and I blog over at One Project Closer, a blog dedicated to DIY for the whole family. Here's the fam – Ethan, Isabella and Lucy. Yeah, we clean up pretty well when I actually get a shower and threaten the girls to smile with lollipops. LOL I'm super excited to be here today to share with you my favorite and newest piece of hand-lettered, watercolor art!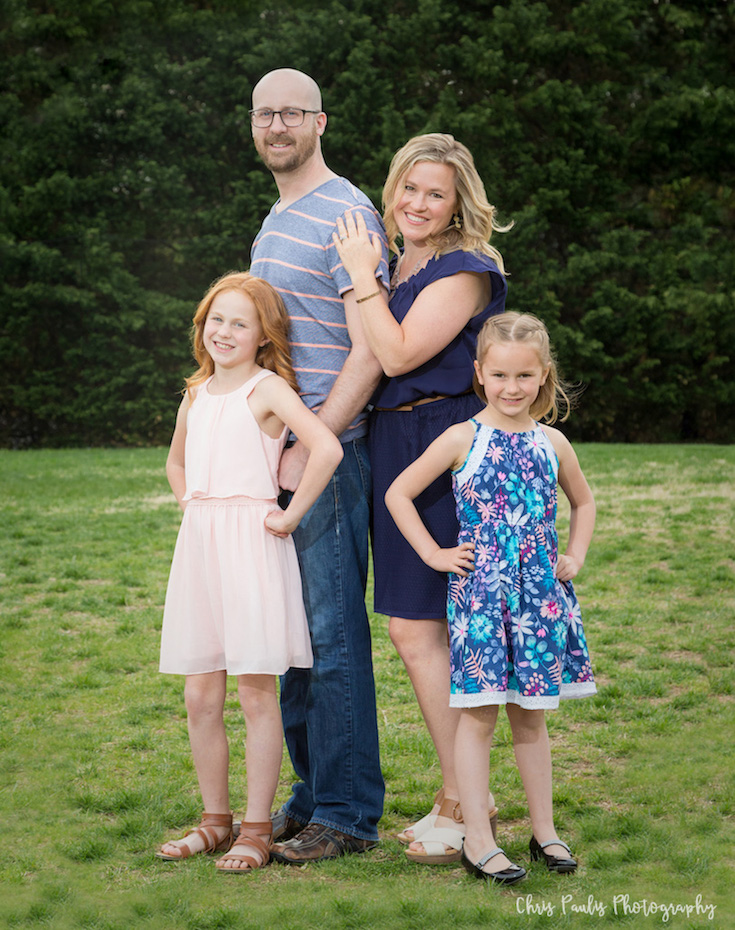 When I'm not moming hard, I'm usually crafting and DIYing my home while sharing it all on our blog. I love to work in my newly made-over craft room, which is only sometimes this clean.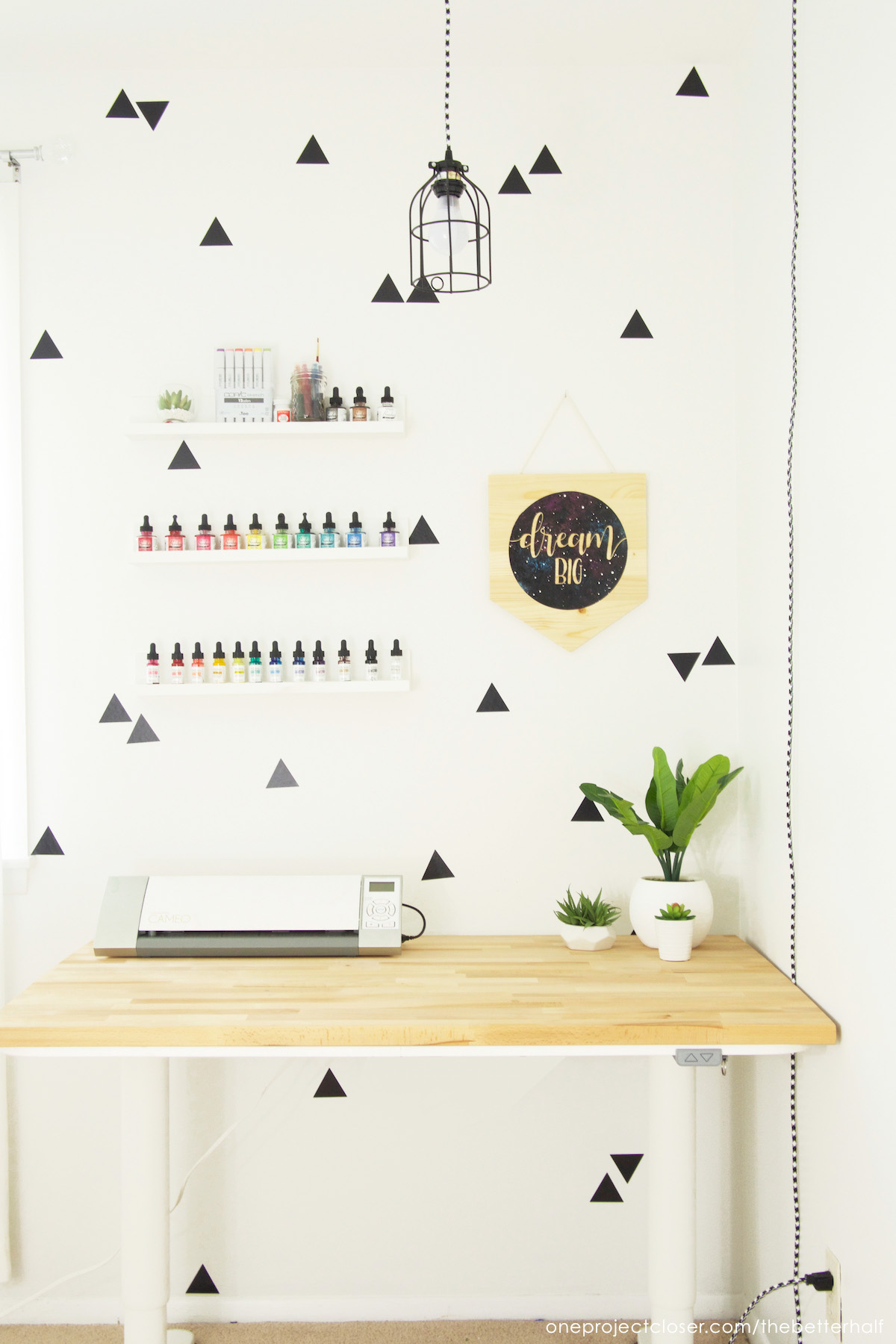 We've been a bit off-routine this summer with the kids home, vacations, and time at the pool. But it felt wonderful yesterday to hit the craft room and work on a some art to share with you. I used the same design that I created recently for a little gunpowder art. Yes, you heard that right. I used gun powder and FIRE. It was epic…and I still have my eye brows. I have the full Easy Gun Powder Art tutorial and video if you want to try it at home,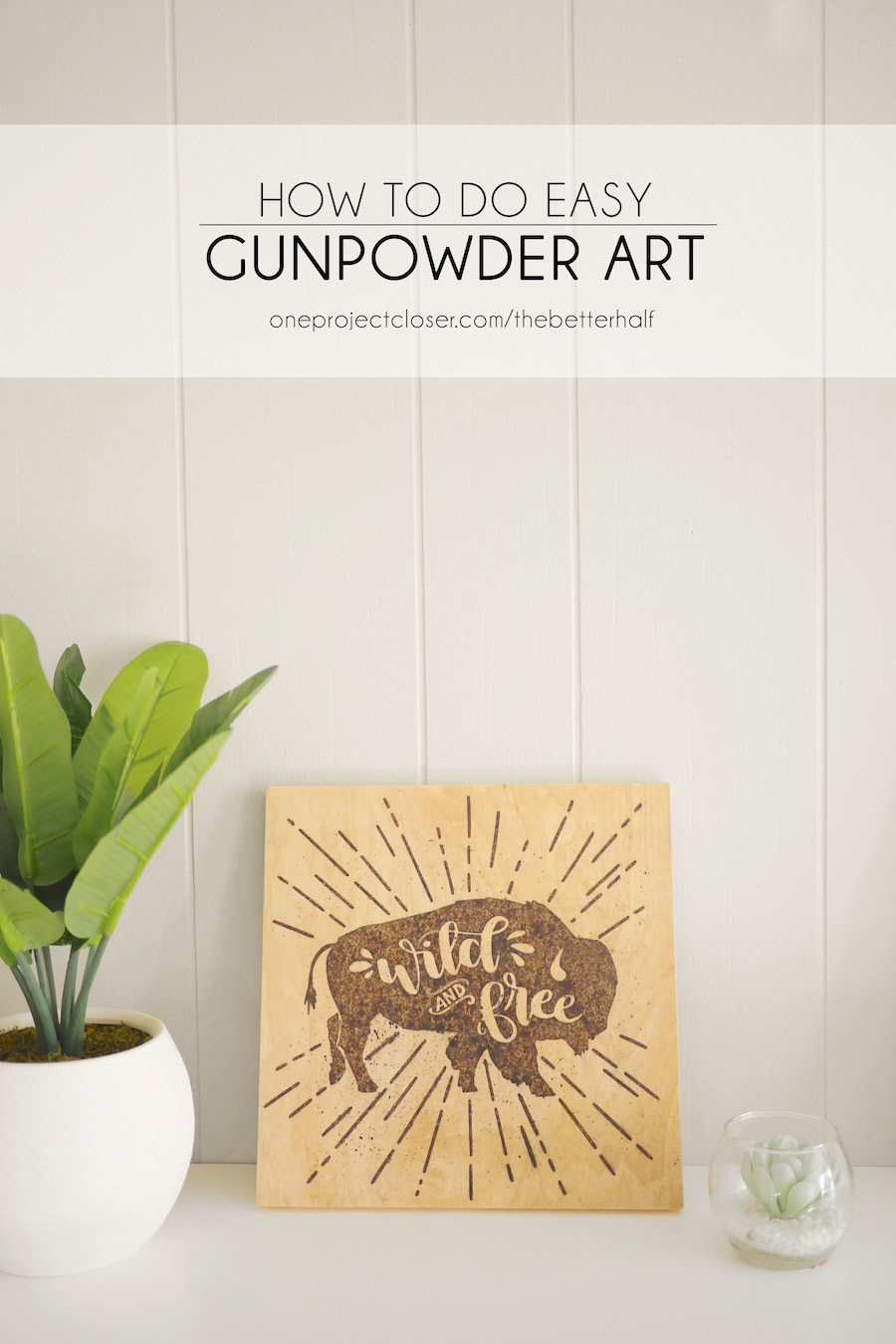 but I'm so in love with the design I decided to paint it for you also! I used my Dr. PH Martin's Hydrus Watercolors, combining Ultramarine Blue and a touch of Carbon Black. This is my go-to color. I'm so in love with it….and buffalos! In my own living room at home, I have the gun powder version and a navy watercolor buffalo without the words. #obsessed If I had to pick one, I really love the watercolor version best, but gun powder was much more fun and a great conversation piece at parties!
Download your free printable here!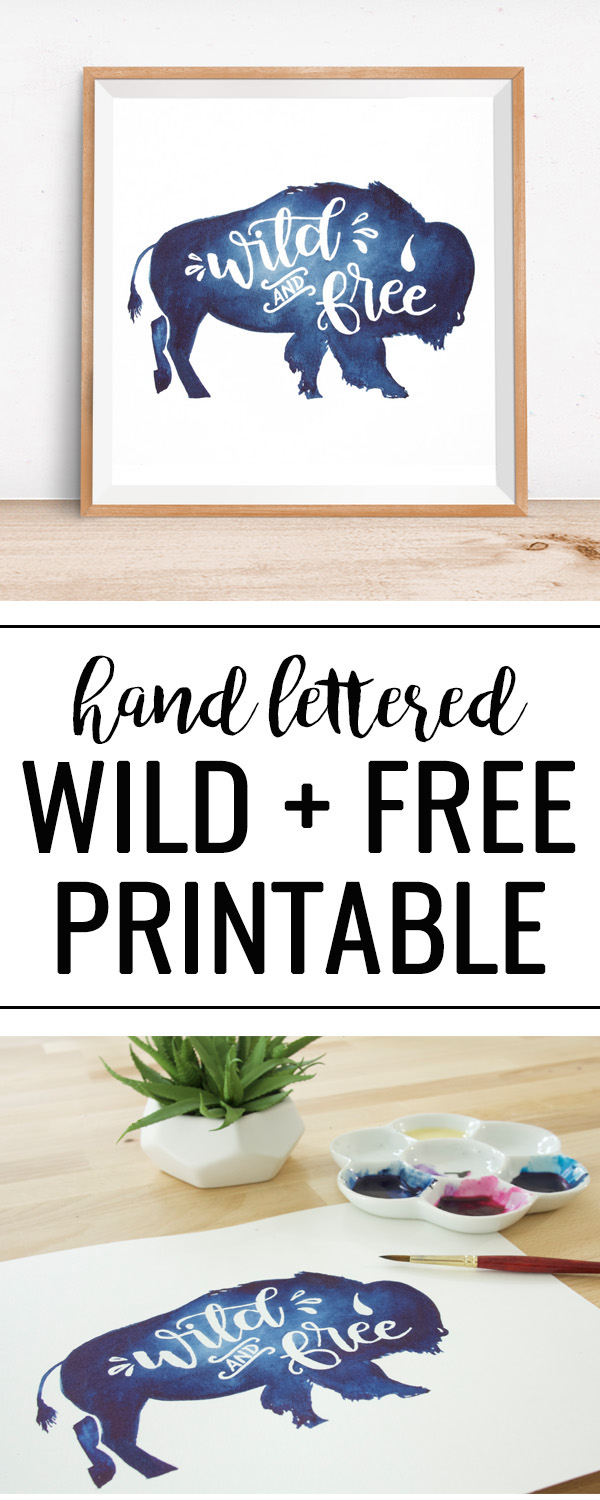 If you love hand-lettered art and decor, be sure to check out my hand lettering online course for the DIY girl! The course is AMAZING and here's everything you will get:
Course does not expire. Learn at your own pace when your schedule allows!
Learn brush hand lettering techniques, tips and tricks.
Use hand letterings for mugs, t-shirts, bags, gifts, pillows, signs + more
Convert your hand-lettered art to Silhouette Cut Files
Staging Photos for Social Media
Hand Lettering on the iPad Pro
DIY wooden sign video tutorial
Free Printables + Silhouette cut files
Shopping lists
EXCLUSIVE Facebook group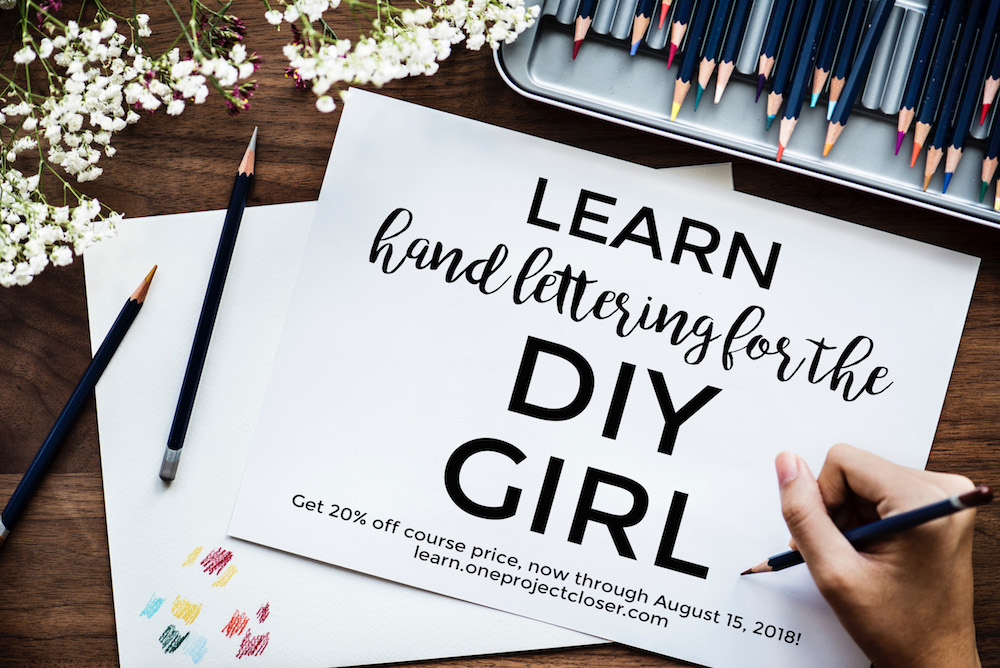 Use the code: BUSYGIRL20 for 20% off the price (only good through August 15, 2018). I promise you're going to love it! LOL
Thank so much for following along for this Wild + Free Watercolor Printable, that I hope you love as much as I do.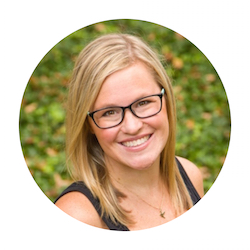 Jocie Hagan
One Project Closer
Jocie (pronounce jah-see) is an editor at One Project Closer. A blog 10 years strong, OPC is a DIY site for the whole family, sharing everything from how to install floating vinyl floors, to tons of free printables and Home Depot coupons. Jocie lives in Baltimore with her husband and blog partner, Ethan and their two super cute (but crazy) kids, Isabella and Lucy. Blogger by day and mom by night, she enjoys crafting with the kids, reading a good book in her spare time (which is close to never), and hand lettering to relax.