As I told you guys a few weeks ago I sold my old family room furniture to my brother and sister-in-law. I have to admit it was hard to part with those scrolled chests, especially knowing that my sister-in-law wanted me to paint them. I completely understand her request though… she wanted something less gold and fancy-looking to fit in with their home and young family. So out came the paint brush…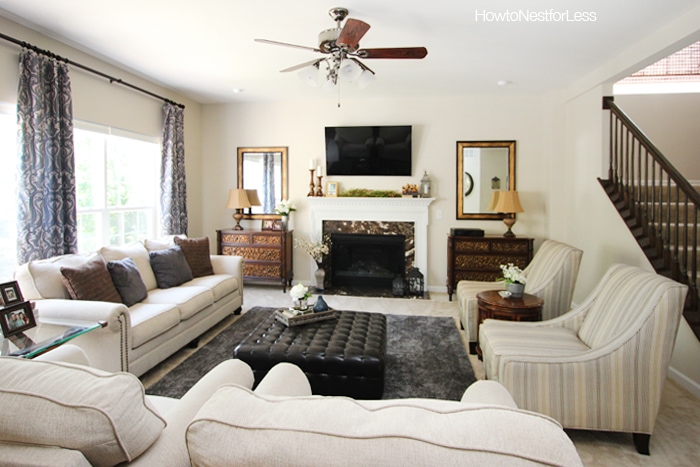 My brother and sister-in-law wanted to keep the painted chests pretty neutral so I picked the color Windsor from Amy Howard to Home (available at Ace Hardware).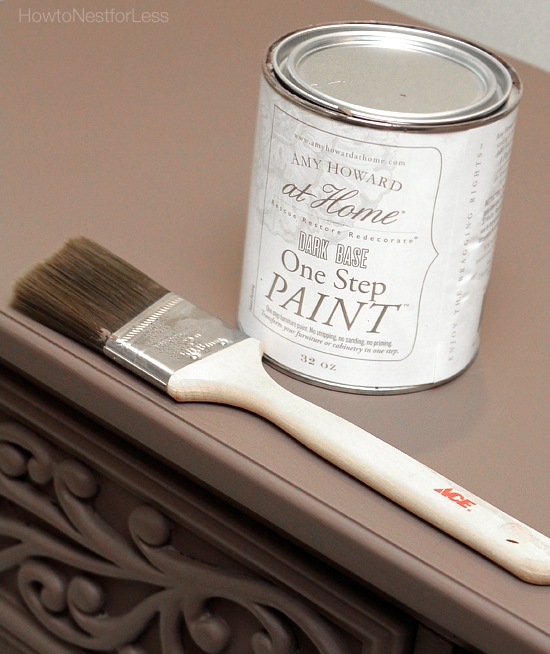 And I have to admit at this point I wasn't totally in love with them. Actually, they looked really bland. The scrollwork seemed to recess too much into the background and it was just all one color and flat. Loved the paint color, but it needed something else.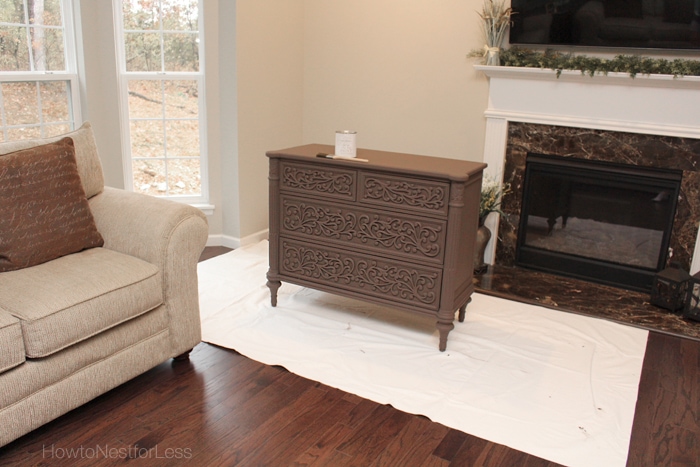 So to kick it up a notch I decided to try the Dust of Ages from Amy Howard at Home along with her light and dark wax. I started with a quick coat of light wax, then the dark wax, then applied the dust of ages with one of the Amy Howard brushes from Ace Hardware. I just "pounced" it into the crevices, all over the chests. I let it sit for a couple minutes to adhere to the wax, then I buffed the excess off.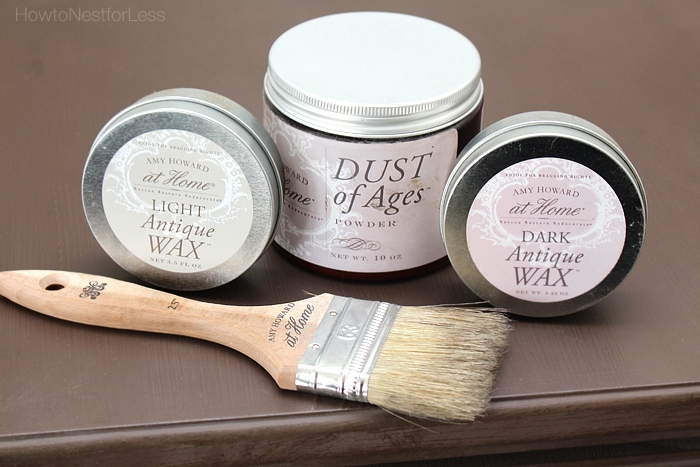 And here's how it looks now…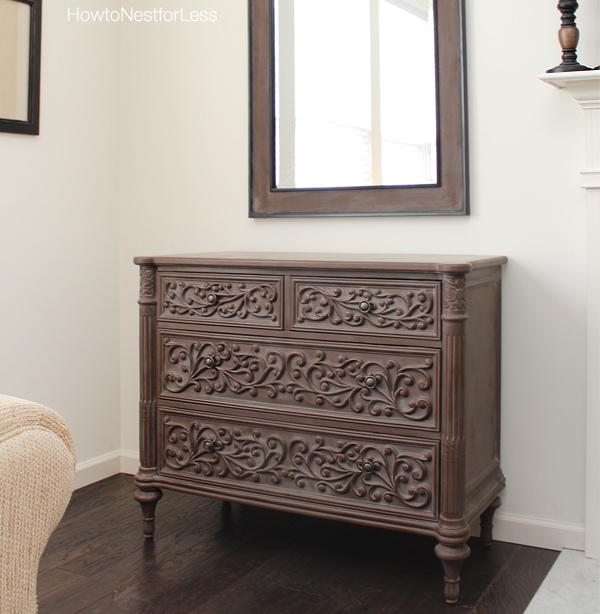 Love how the Dust of Ages brings out the detail in these chests.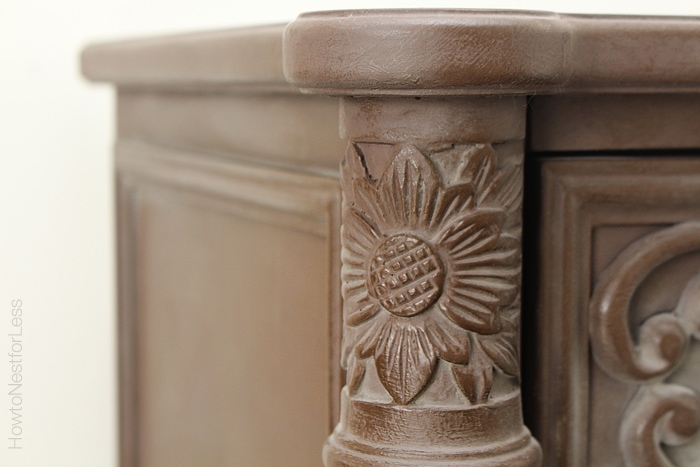 And a little bit goes a long way. I barely used any of the can and I did 2 chests and 2 mirrors. Now I'm trying to figure out what I can use this Dust of Ages on next. It's amazing!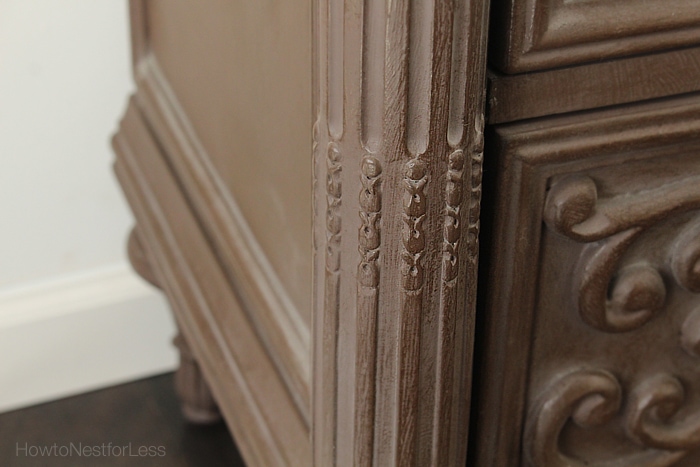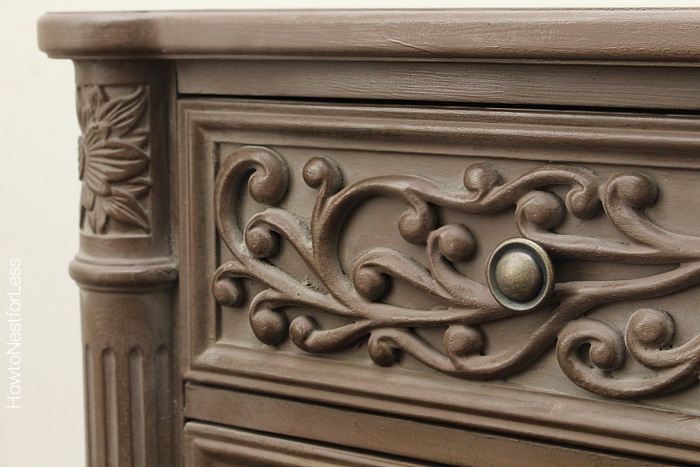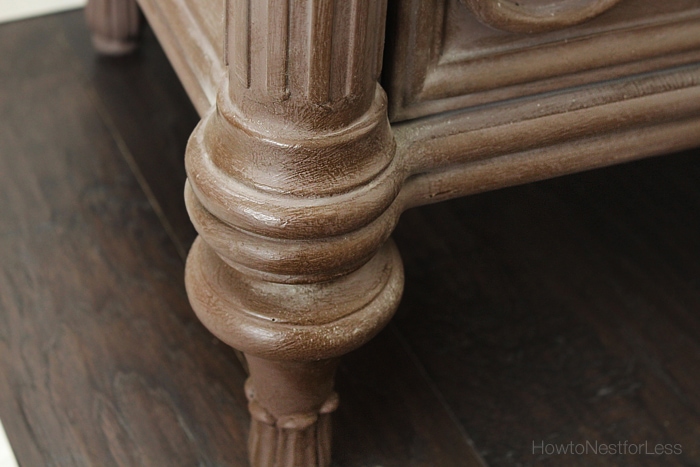 So while I really hated to see these pieces get a coat of paint, at least I'm relieved that they turned out ok. Thankfully the Dust of Ages saved the day.

So now I'm off to raid my basement, AKA furniture cemetery, to find something else to paint.
I'm itching to try this stuff on something else.