My cousin is throwing a bridal shower for her good friend and asked if I could help with the centerpieces. Instead of a normal floral centerpiece, she decided to put wine bottles on each table, each with an anniversary wine bottle label. Then after the shower the bride-to-be can take home these "centerpieces" and use them for their special anniversaries. LOVE this idea!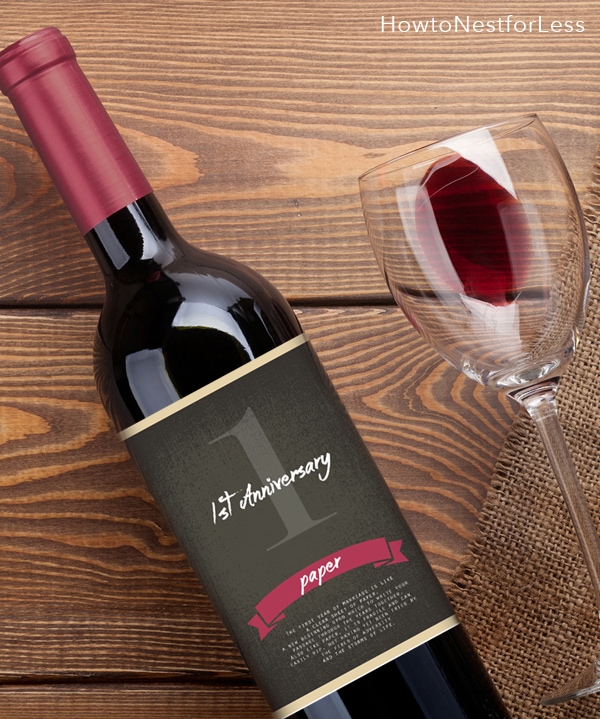 There are 8 labels in total, sized 4×5 inches each.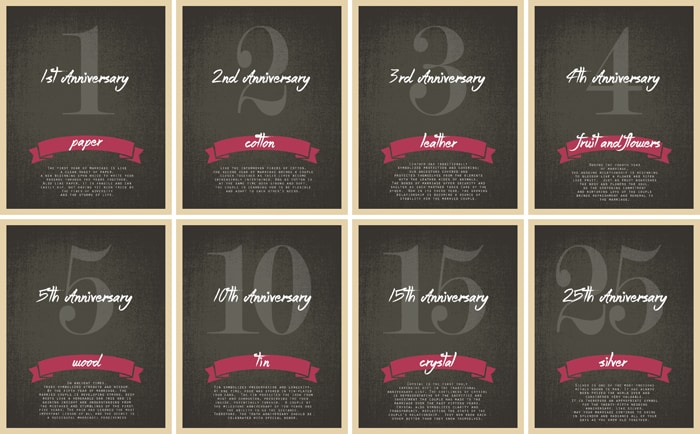 Each label shows an anniversary year (1, 2, 3, 4, 6, 10, 15, 25).
With the year it shows the "theme" plus the meaning behind it.

Pretty cute idea, right?
HOPE YOU ENJOY!