Make sure you follow me on Instagram and Pinterest for a sneak peek into my recent projects!
Apparently this is the week that I make wreaths for other people.
So the other day my sister texted me and said she wanted to make a wreath for her front door but it had to be super cheap. Her only big request was it had to have yellow flowers. Easily done.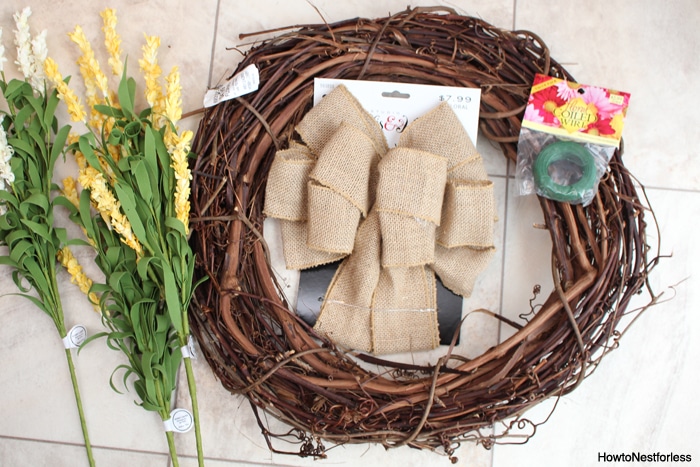 SUPPLIES:
grapevine wreath ($5)
yellow flowers ($12)
burlap bow ($8)
green wire ($3)
That's $28 if you're counting… but luckily I scored everything for 50% off from Hobby Lobby! Yep, a $14 wreath. Well, tax not included but you get the gist of it.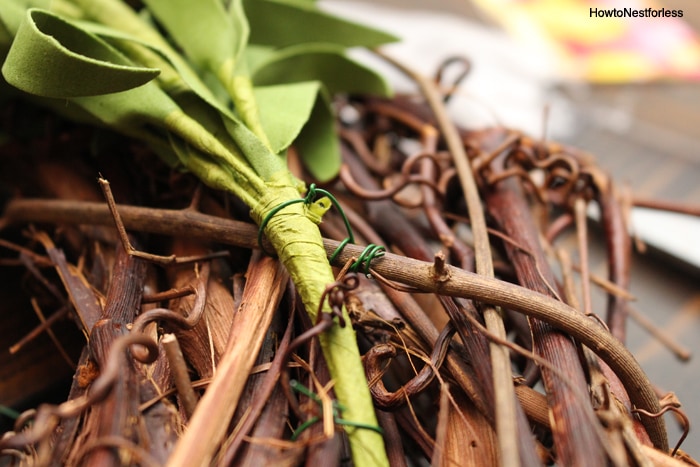 To get started I used 3 bunches of yellow flowers around about 1/3 of the grapevine wreath. I tucked the stems into the wreath and then secured it in place with the green wire in a few places on each bunch.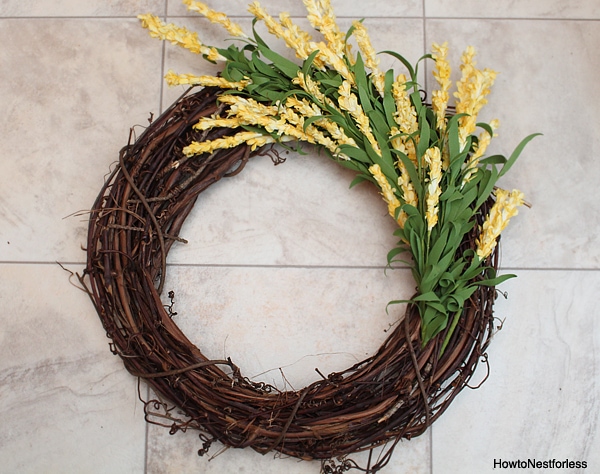 Then I added the burlap bow to the other side.
Aaaand that's about it.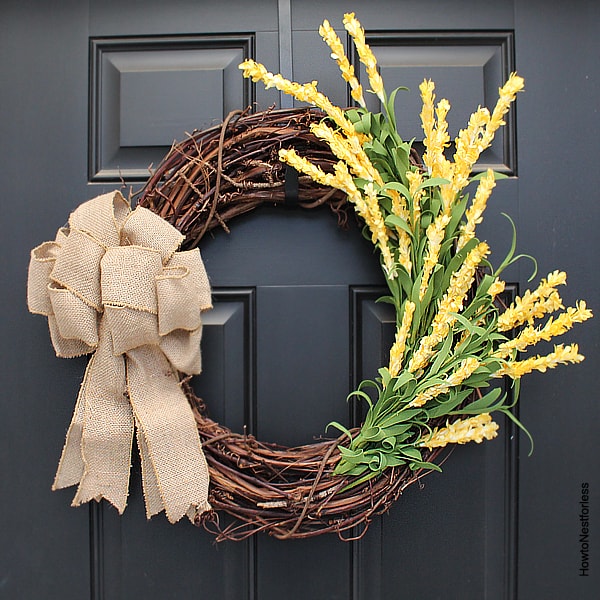 OK, maybe that was more like a 5 minute wreath.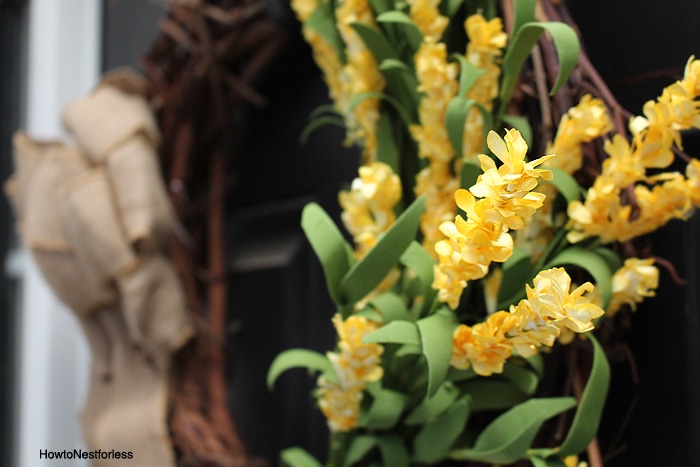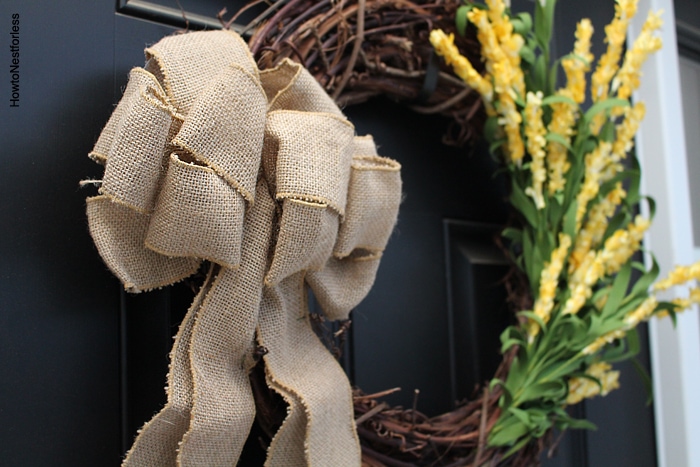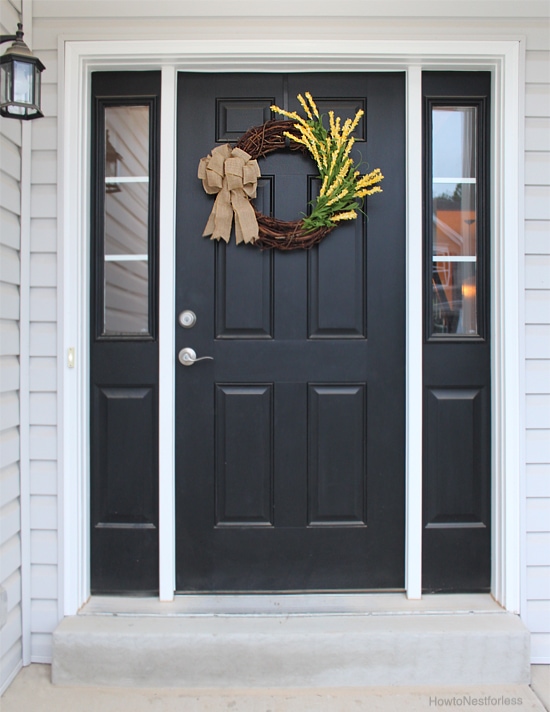 Now we just need to work on the rest of my sister's front porch. My brother have her his old patio loveseat and she purchased new cushions for it this week. Now we just have to find some tan and yellow accent pillows to tie in all of the colors. Oh, and we definitely need some planters and a doormat!
But for now at least her door is a whole lot happier!