Whether you're just starting out with DIY projects or an advanced handywoman around the house, here's 15 Tools Every DIY Girl Should Own someday.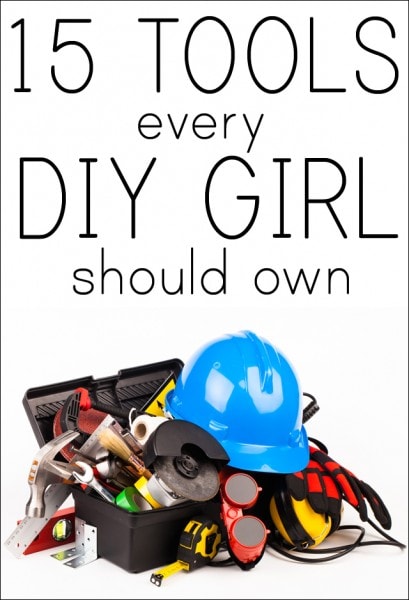 1. Tape Measurer
You'll need to keep one of these on hand for various projects, including measuring walls for painting projects, dimensions for wood cuts, or hanging pictures. Opt for a longer metal one, at least 25ft.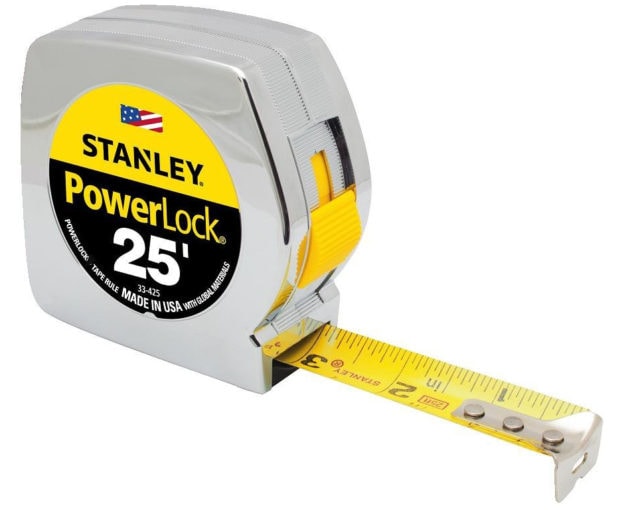 2. Plier Set
Great tool to remove stripped screws, but it can also assist with all types of pulling, pinching, stripping wire or even bending metal.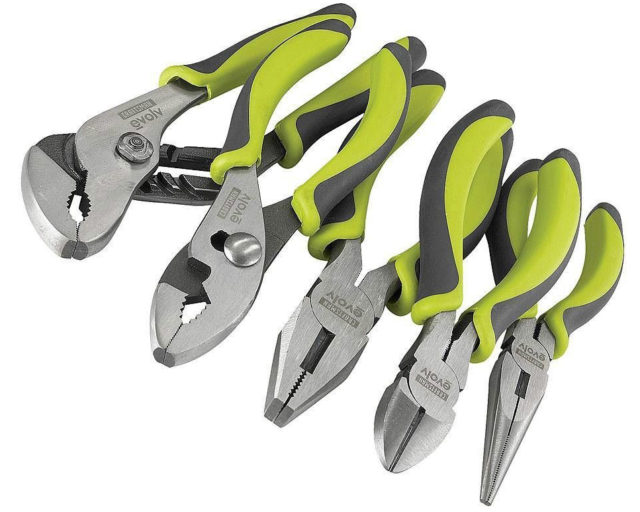 3. Screwdriver Set
You can fix almost anything with this basic tool. It's a good idea to buy a set with multiple Philips and flathead sizes so you can handle most DIY home maintenance jobs. Also get a set that has smaller screwdrivers for those special jobs!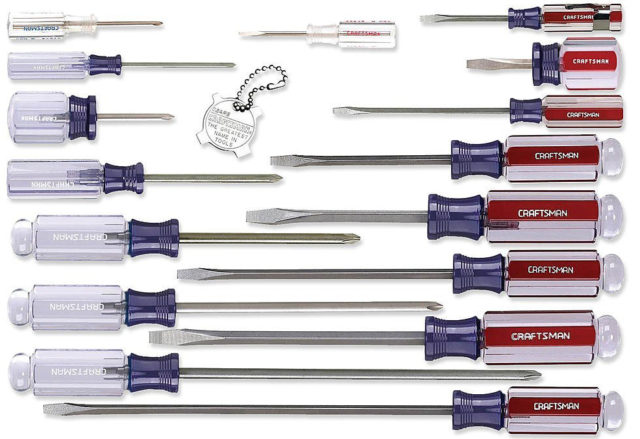 4. Hammer and Mallet Set
I'm sure most of you have a hammer at home, but invest in a nice claw hammer. This will help you drive nails but also remove the bent ones (or to remove nails if you make a mistake… which I'm sure never happens). Hammers on hand are great for hanging pictures, putting together some ready-to-assemble furniture or small woodworking projects. Mallets are great for a softened strike, like when working with shimming wood boards into place.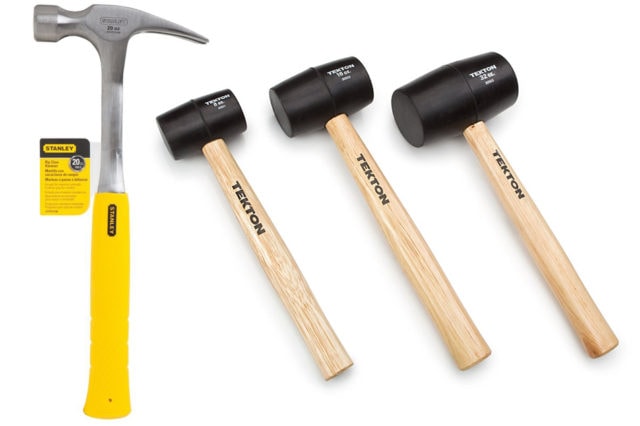 5. Levels (varying options)
I actually have 3 different levels I use often. First is my small level, great for hanging pictures and small stuff. Second one is a 24 inch level. This is great for big projects and is also great for drawing long, straight lines. And third is the laser level. Great for corners and hard to reach places!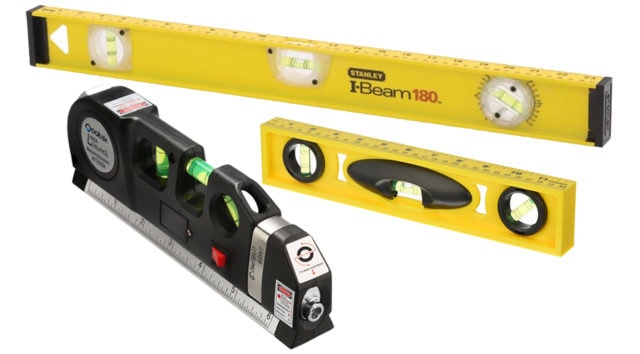 6. Staple Gun
I use my staple gun all the time for reupholstering chairs, making wood box valances, and other DIY projects around the house.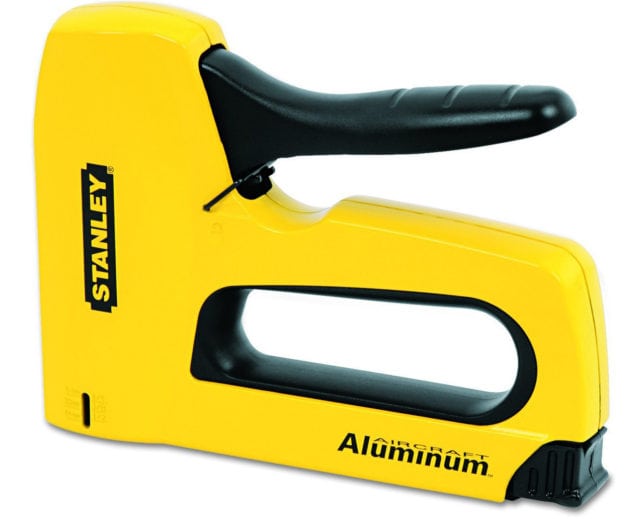 7. Tool Bag and Tool Box
You'll need a place to store all of these handy tools. A larger one on rollers is great to move around your basement, garage, or workshop. I also have a tool bag that I keep in the house for those tools that I use most often. Easy to cart around from room to room!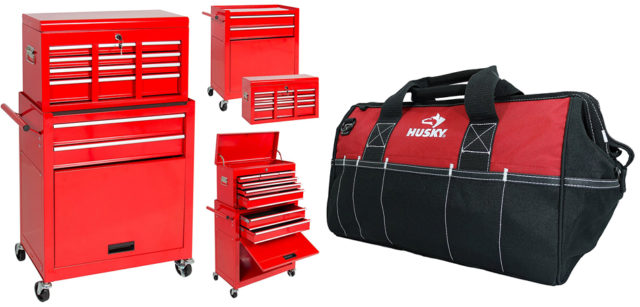 8. Power Drill
A rechargable drill is nice for your DIY projects that don't require mega power. They're light to carry and very affordable. Great to creating holes, and switch to a screwhead bit to quickly finish your projects. My favorite is the Ryobi since I can easily switch my battery from tool to tool.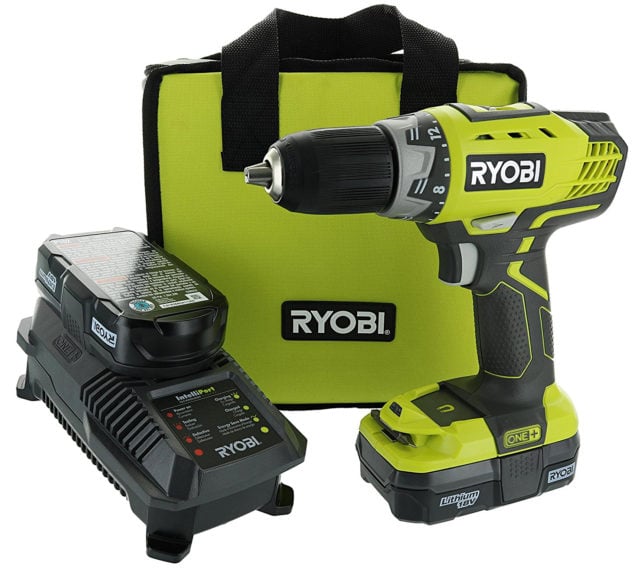 9. Drill Bit Set
You need to have options with your drill bits for varying projects, and I love the sets that keep all of your drill bits organized. Make sure your bits are perfect for wood, metal and plastic drilling applications.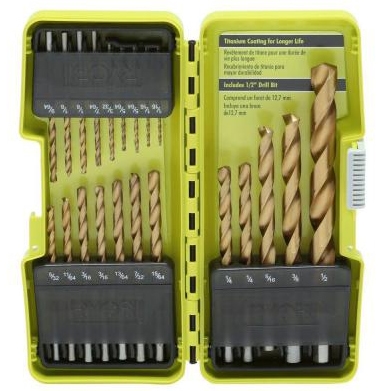 10. Orbital Palm Sander
If you need to remove a finish or old paint on a piece of furniture, invest in an orbital sander. Great for getting a smooth finish on large surfaces, and the palm sander version gives you great control.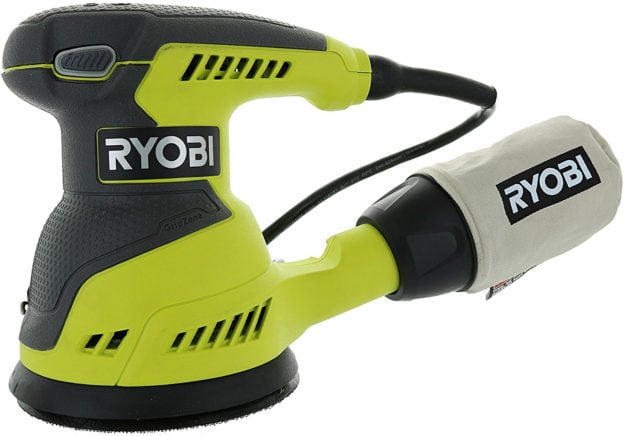 11. Stud Finder
When trying to install shelving or larger pictures, it's best to nail straight into the wall stud. This tool is great to see behind the walls for you, unless you're a pro and know how to properly knock on your drywall. And this might sound crazy, but this is my go-to stud finder. Works like a charm plus it's light weight and easy to use. Just run it along the wall and the magnet will find the screws or nails in your studs. Look closely and you can probably see this bad boy in a lot of my projects.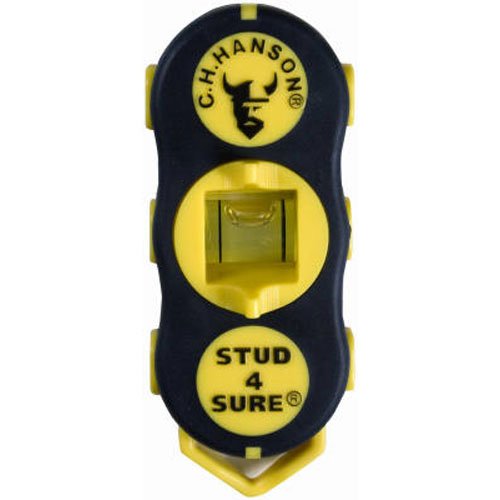 12. Brad Nailer
Great power tool for the intermediate DIYer. Nail together window trim, chair rail, crown molding, picture frames and more with this handy tool that you'll love to have in the home. We also used this for our shiplap projects around the home. Again, this Ryobi one is my favorite because you can easily swap out the batteries with all your Ryobi tools.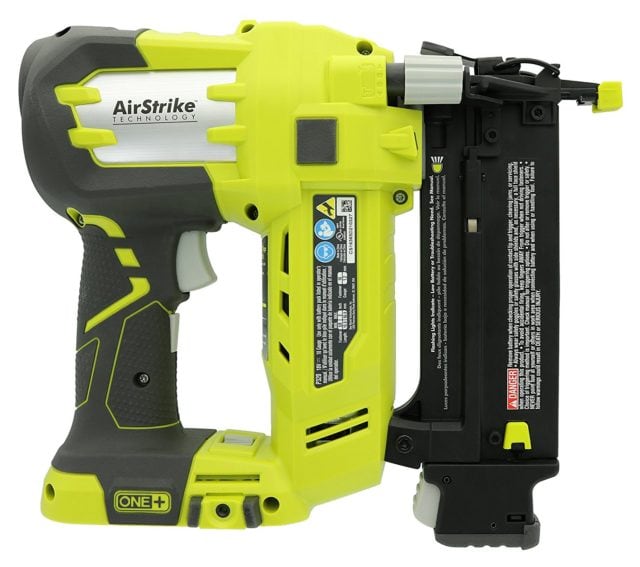 13. Jigsaw
I like to do a lot of free hand cuts to create cool shapes and this tool is the perfect addition to any DIYer's workshop. Also, if you need to do minor somewhat straight cuts, this will do just fine. It's small and easy to store, plus very affordable.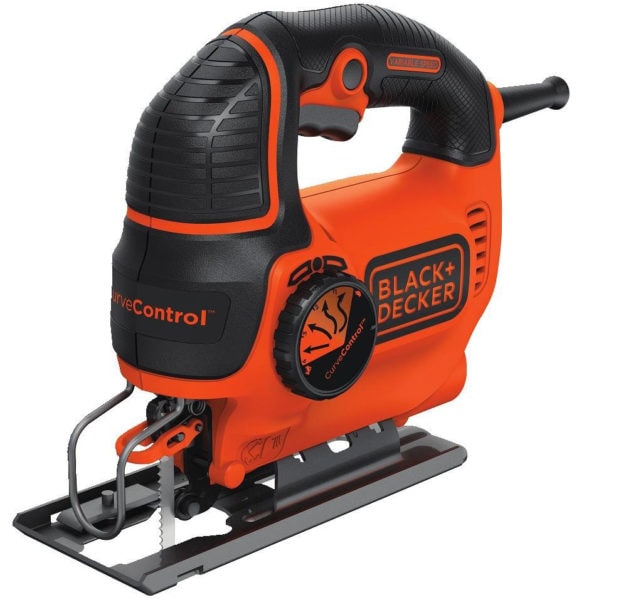 14. Compound Miter Saw
Get a nice neat finish with this amazing power tool. You'll get accurate cuts, especially if yours comes with a laser. Also creates 45 degree angles for moldings, trim and other decorative projects. Also useful for making short, quick cuts on basic projects.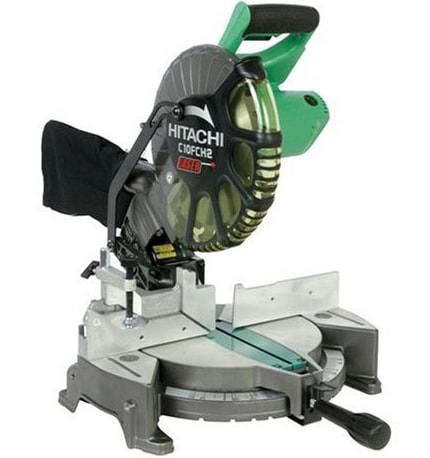 15. Circular Saw
This is a lifesaver for larger projects with multiple cuts. They're light weight and portable, plus give a great finished edge. Don't be intimated; you'll get used to the power and blade quickly and then find dozens of uses for this power tool.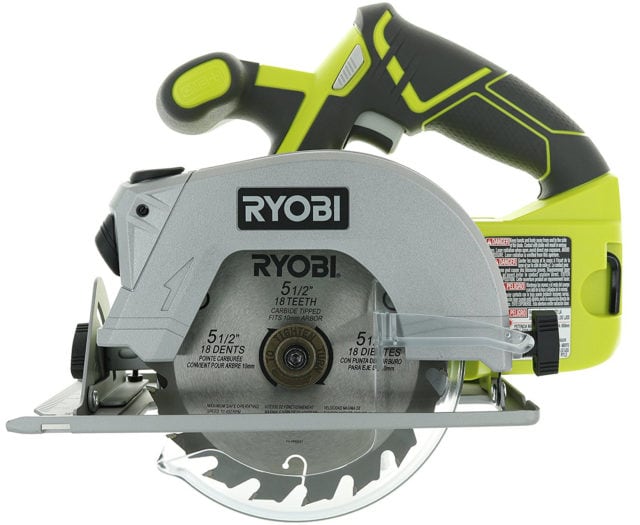 OH, and one more bonus item!
I think everyone should own a carpenter L square!
Definitely helpful for measuring/drawing those straight lines, especially for wood projects.
If you don't have one… GET ONE!
_________________________________________________________
SO, WHAT IS YOUR FAVORITE MUST-HAVE TOOL?
Please leave a comment below!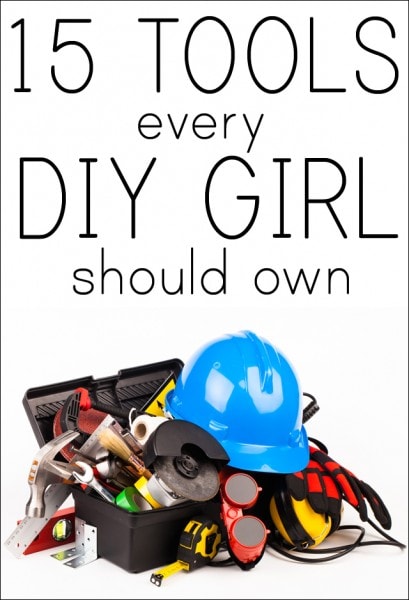 How to Nest for Less is a participant in the Amazon Services LLC Associates Program, an affiliate advertising program designed to provide a means for sites to earn advertising fees by advertising and linking to amazon.com.