If you're anything like me, you're always looking for quick and easy meals for your family. I always love to find new things to do with chicken, so when I stumbled across this Flaky Ranch Chicken from Emeals, I just had to share!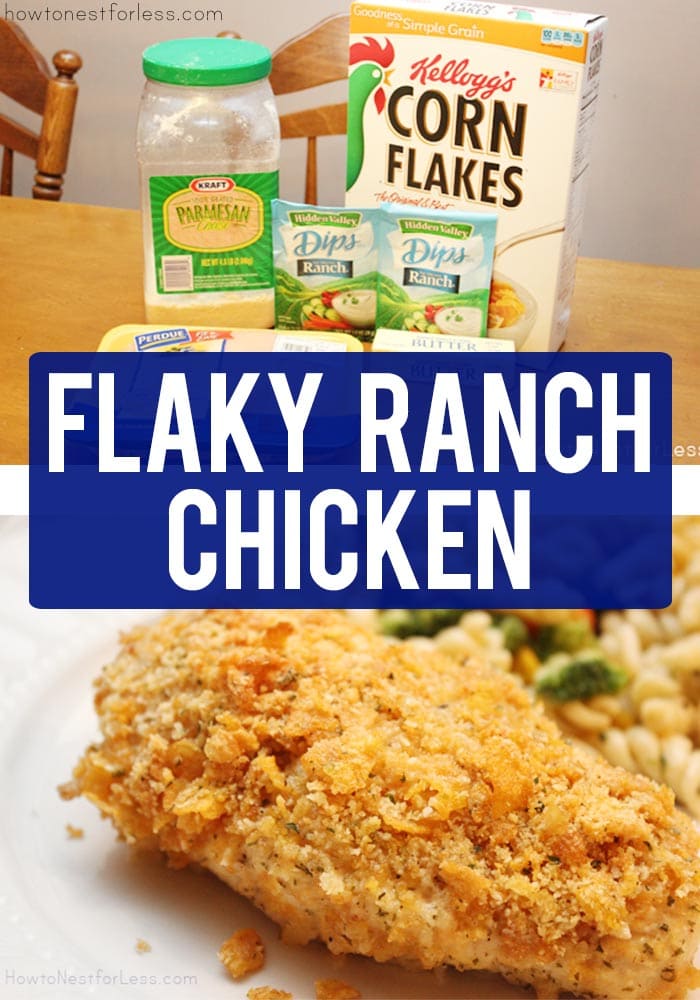 INGREDIENTS:
2 cups cornflakes cereal, crushed
3/4 cup grated Parmesan cheese
1 packet dry Ranch dressing mix
11/2 lb boneless skinless chicken breasts
1/4 cup butter or margarine – melted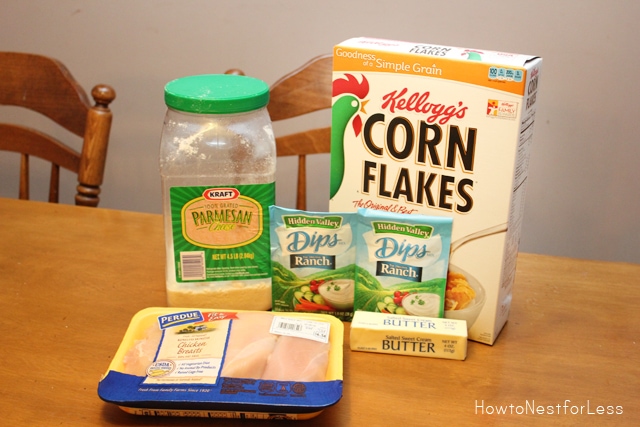 DIRECTIONS:
Stir together crushed cornflakes, Parmesan cheese and dressing mix; place in pie plate.
Cut chicken breasts in strips and dip in butter then dredge in cornflake mix.
Place on a sprayed 9 inch x13 inch baking sheet. Bake, uncovered, 30 to 35 minutes at 350 degrees.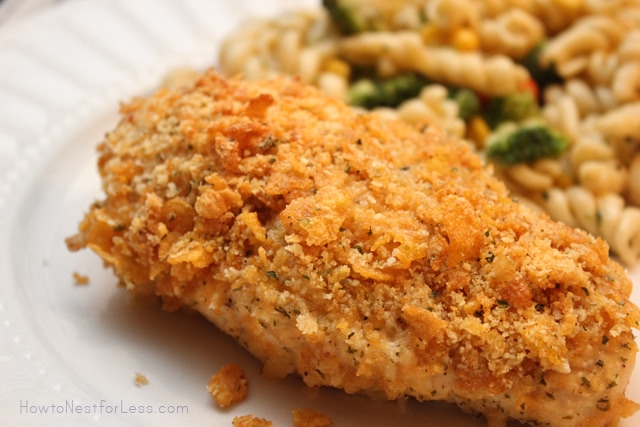 Only 15 minutes prep time!
And I promise you, it's still awesome as leftovers the next day!
HOPE YOU ENJOY!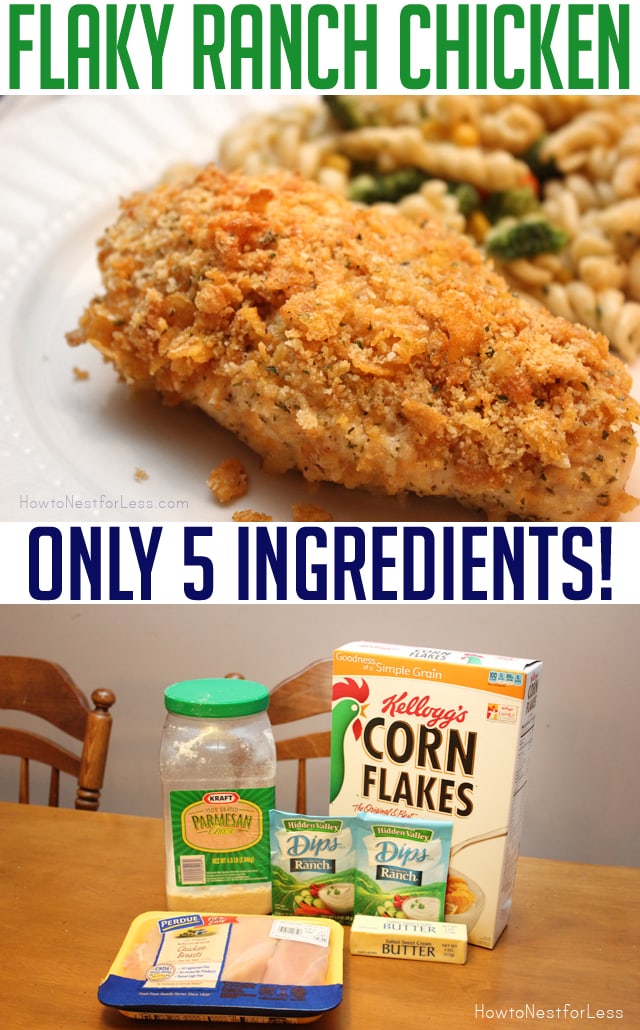 And if you're looking for recipe ideas plus a grocery list with all of the ingredients you need for the week, check out Emeals. Seriously LOVE this service and use it ALL THE TIME!